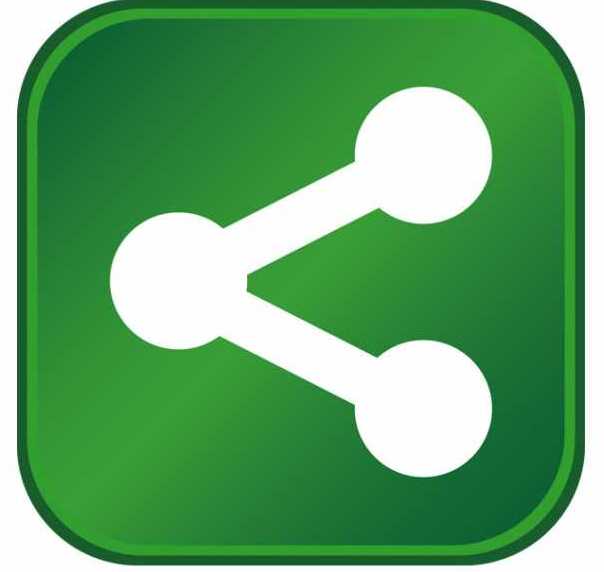 Governor Terry McAuliffe announced The Hershey Company will make a multi-million dollar investment in new machinery to increase production capacity at its Stuarts Draft operation in Augusta County, creating 69 jobs. The Virginia Jobs Investment Program (VJIP) will provide funding and services to help recruit and train the new employees. The VJIP funding also will support the retraining of 140 existing employees on the new equipment.
"The Hershey Company's most recent production expansion at its operation in Augusta County is a tremendous testament to the Commonwealth's competitive business climate, infrastructure and dedicated workforce," said Governor Terry McAuliffe. "The food processing industry continues to play a critical role in our efforts to diversify and build the new Virginia economy. The Commonwealth is proud to boast a beloved global brand like Hershey on its corporate roster, and we look forward to many more years of success for the company in Virginia."
"More than 35,000 Virginians are employed in the food processing industry, which is one of the Commonwealth's largest manufacturing sectors, thanks to valued business partners like The Hershey Company," said Secretary of Commerce and Trade Todd Haymore. "Hershey's Augusta County facility, the company's second largest U.S. plant, is a valuable employer of more than 900 people in the Shenandoah Valley. We are honored that Hershey continues to invest and expand in the Commonwealth and look forward to future growth in the years to come."
This announcement marks the eighth expansion for Hershey at its Augusta County plant, which was established in 1980. In addition, the VJIP program has supported four other expansions by Hershey, including, most recently, the August 2016 addition of a new product line at the facility in Stuarts Draft.
"Our plant in Stuarts Draft is critical to our ability to deliver fresh, delicious products that consumers love," said Dennis Winnett, Plant Manager at the Stuarts Draft facility. "As Hershey's sales continue to grow and we bring more innovative products to market, Stuarts Draft will play an important role in our ability to make these popular Hershey products for consumers all across the country."
The Virginia Economic Development Partnership (VEDP) worked with Augusta County, and will support Hershey's new job creation through VJIP, which provides consultative services and funding to companies creating new jobs or experiencing technological change to support employee training activities. As a business incentive supporting economic development, VJIP reduces the human resource costs of new and expanding companies. VJIP is state-funded, demonstrating Virginia's commitment to enhancing job opportunities for its citizens. Augusta County will match the VJIP funding awarded to the company to support the expansion project.
"Hershey is one of the great multi-national companies of the world. It is a continuing honor that Hershey has made a home in Augusta County and that our workers, their workers, continue to justify the investment they made here over 35 years ago," said Tracy Pyles, Chairman of the Augusta County Board of Supervisors. "We thank Hershey for being the employer it already is and greatly appreciate this new opportunity for 69 employees of the greater Augusta County area."
"The Stuarts Draft community and Augusta County are appreciative of our partnership with Hershey Chocolate of Virginia, and we will work hard to support the company's efforts to expand and thrive in this area," said Carolyn Bragg, member of the Augusta County Board of Supervisors and representative of the South River District where the company is located. "Hershey's longstanding presence is a testament to that partnership."
"The Hershey brand is known world-wide and is highly respected," said Senator Emmett Hanger. "Hershey and their employees have stepped up over the years contributing to a better quality of life here in the Valley not only for their workforce but for all our surrounding communities. They are a tremendous community partner."
"I am thrilled to hear that The Hershey Company will make this multi-million dollar investment to expand its production in Stuarts Draft," said Delegate Ben Cline. "This investment, which will yield 69 new jobs to the area, is a testament to the workforce available in the Shenandoah Valley, and I thank Hershey for its continued commitment to Augusta County."
About The Hershey Company
The Hershey Company, headquartered in Hershey, Pennsylvania, is a global confectionery leader known for bringing goodness to the world through its chocolate, sweets, mints and other great-tasting snacks. Hershey has approximately 18,000 employees around the world who work every day to deliver delicious, quality products. The company has more than 80 brands around the world that drive more than $7.4 billion in annual revenues, including such iconic brand names as Hershey's, Reese's, Hershey's Kisses, Jolly Rancher, Ice Breakers and Brookside. Building on its core business, Hershey is expanding its portfolio to include a broader range of delicious snacks. The company remains focused on growing its presence in key international markets while continuing to extend its competitive advantage in North America.
At Hershey, goodness has always been about more than delicious products. For more than 120 years, Hershey has been committed to operating fairly, ethically and sustainably. Hershey founder, Milton Hershey, created the Milton Hershey School in 1909 and since then the company has focused on giving underserved children the skills and support they need to be successful. Today, the company continues this social purpose through 'Nourishing Minds,' a global initiative that provides basic nutrition to help children learn and grow. From neighborhoods across the United States to the streets of Shanghai and Mumbai and villages of West Africa, Hershey's goal is to nourish one million minds by 2020.