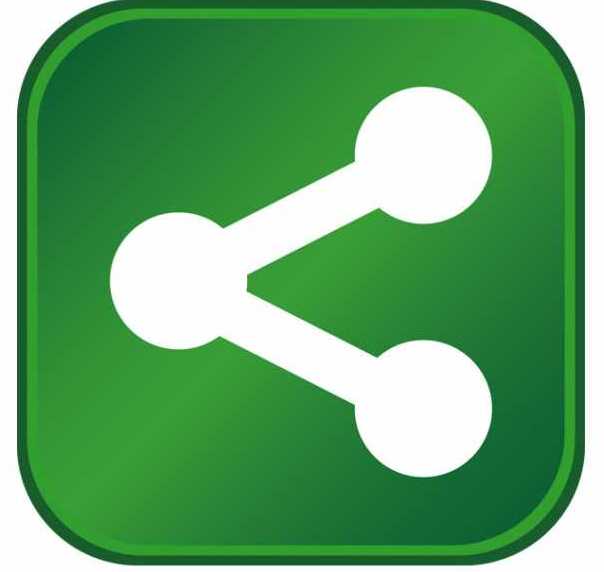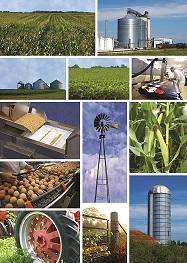 When a delicious plate of food is placed in front you, if you're not among the ranks of the food processing and agriculture production industries, it's easy to just dig in and give no thought to the genesis of the various foods that comprise that meal. But the genesis of those foods is serious business for those in the food and agriculture production business and it's serious business to economic development in select locations across North America. Whether it's produce, meat, beverages, grain or dairy, food processors and agricultural producers will benefit from knowing the prime spots for growth if they want to expand their businesses.
If your business is related to bringing food to table, Trade & Industry Development has done the leg work  to introduce you to some of those proven locations that are welcoming your development and to highlight a few of the attributes that make them worthy of food processors' and ag production companies' short lists.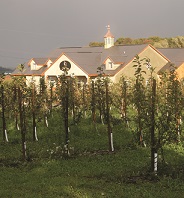 Caledon, Ontario, Canada
Spanning nearly 270 square miles within the Greater Toronto Area (GTA) and just minutes from Canada's largest city and financial and transportation hub, Caledon, Ontario, offers a unique mixture of a bustling urban and industrial center surrounded by a calm rural environment.
The GTA is home to one of the largest and most competitive food processing jurisdictions in North America – registering annual sales in excess of $32 billion. More than 200 agricultural commodities are grown on Ontario's farms and most are processed within the GTA due to its access to high-quality food products, labor pools, efficient transportation and distribution systems and proximity to large national and international markets. This is precisely why companies such as AB-InBev, Coca-Cola, Campbell Soup Company, Nestlé, Kraft and Unilever have located major processing facilities in this region.
Geographically, Caledon is among the biggest municipalities within the GTA and holds one of the largest caches of planned and "shovel-ready" industrial lands in the region. Its development fees and municipal taxes are also among the GTA's lowest. These advantages have played a significant role in attracting multinational food companies, like Mars, Sardo Foods and Pepsico.
This town of nearly 60,000 has also earned a reputation of providing a safe and sustainable environment. This is evidenced by its selection as "Ontario's Greenest Community" and "Canada's Safest Community" – titles bestowed by independent media outlets on multiple occasions.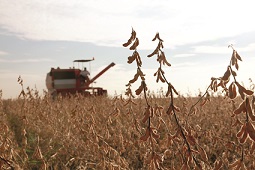 Chippewa County, Wisconsin
Western Wisconsin is nationally recognized as a great location for manufacturing of all kinds, particularly in food processing — food processors large and small have found a successful recipe in Chippewa County, Wisconsin. Start with the quality ingredients of the area's strong Midwestern work ethic, the abundant availability of labor, award-winning customized employee training programs and the multitude of higher educational institutions offering degrees in applied food science, and the result is final produced products are better in Chippewa County.
Chippewa County's business climate and shovel-ready sites are consistently ranked best in the State of Wisconsin. Add in an exceptional transportation infrastructure system (rail and highway), which enables processors to ship quickly to domestic and global customers, and combine that with world-class technology resources geared toward enhancing the food processing industry, and it better prepares companies for success.    
Mixing these ingredients with quality farmers produces results. Tim Mohr, manager, Identity Ag Processing, Bloomer, Wisconsin, noted, "Expanding to Chippewa County has been nothing but a positive experience. Area growers have proven to be dedicated and detail oriented and they produce some of the highest quality crops in the country. On top of the quality of our contract growers, expanding to the area has decreased our weather risk and offers more competitive freight rates to our international customers."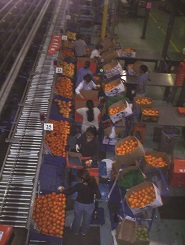 Indian River County, Florida
Indian River County is on Florida's east coast, covering 543 square miles of beaches, thriving commercial and growing light industry – in the heart of the world-famous Indian River Citrus District. Located an hour north of West Palm Beach and 90 miles from Orlando, Indian River County is within three hours of 90 percent of Florida's population, with easy access to markets, yet far from urban sprawl, traffic and congestion.
The primary north-south transportation route through Indian River County is I-95. State Road 60 is the main east-west arterial between Vero Beach and Tampa Bay, with Florida's Turnpike just 30 minutes to the west.
The area's appeal as a light industrial site is best demonstrated by the fact that many businesses have based their location decisions on the C-level executive's positive vacation experience and its central location.
Indian River County represents a broad spectrum of industry attracting the best and the brightest employees to the area. Swiss-based Syngenta concentrates on crop protection at the Vero Beach Research Center. The USDA Horticultural Research Laboratory in nearby Fort Pierce focuses on solutions to agricultural problems that affect Americans every day, from field to table.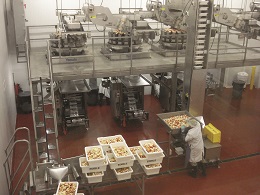 Oswego County, New York
Oswego County, New York, is experiencing a growth spurt in the food processing sector. Over the last year, three companies have purchased existing facilities and are expanding their food processing ventures into Oswego County.
Champlain Valley Specialty (CVS) of New York, in the Town of Oswego, acquired the former Empire Fresh Cuts and Oswego Growers & Shippers buildings. This established its apple processing facility closer to its suppliers and their market. CVS produces "Grab Apples" from locally grown apples that are sliced, packaged and shipped to local schools, retail markets, restaurants and their distributors.
Teti Bakery USA, Inc. is the newly formed U.S. subsidiary of Teti Bakery, based in Toronto, Ontario. Teti Bakery's recent acquisition, in the Town of Volney, is its first U.S. facility and is strategically located for product distribution in the Northeast and along the Atlantic coast. Teti makes Italian bread products that are sold in supermarkets and restaurants.
The most recent acquisition was the purchase of the former BirdsEye plant, in the City of Fulton, by K&N's Foods USA. It will produce frozen, value-added chicken products.
These three projects comprise a total investment of $13 million and will result in the addition of 336 jobs in Oswego County.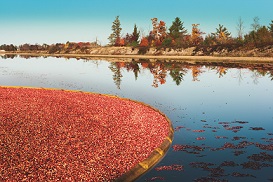 Wisconsin
Wisconsin's dairy production and leadership is unmatched worldwide, but the state's agricultural and food production capabilities extend beyond the dairy industry and are reflected in its rankings across many categories. Wisconsin is ranked first in the production of beans, cranberries and ginseng, and second in organic production. The state rounds out its top five rankings with carrots, potatoes, peas, sweet corn, maple syrup, oats, tart cherries, cucumbers and mint. And with 450 meat processing plants generating more than $12.3 billion in economic activity annually, meat processing is the state's fourth-largest manufacturing industry.
As a result of the state's agricultural and food and beverage leadership, seven of the 12 largest food production companies in the world have operational facilities in Wisconsin. The list includes Cargill, Coca-Cola, ADM Cocoa, Kraft Foods, SAB Miller, Nestle and Pepsi. Many global food companies also call Wisconsin home, including, Galatic, Kerry, Kikkoman, Wago and KHS.
The University of Wisconsin–Madison offers degrees in food science, ensuring a steady stream of food specialists entering the workforce. And to achieve the most energy-efficient production methods and maintain a renewable supply of clean water, Wisconsin's clean technology companies and academic assets work closely with the state's agricultural sector. Under the Water Council and the University of Wisconsin–Milwaukee's School of Freshwater Sciences, deep academic and commercial collaboration is occurring throughout the state, including the development of the Global Water Center in Milwaukee.
About the Author