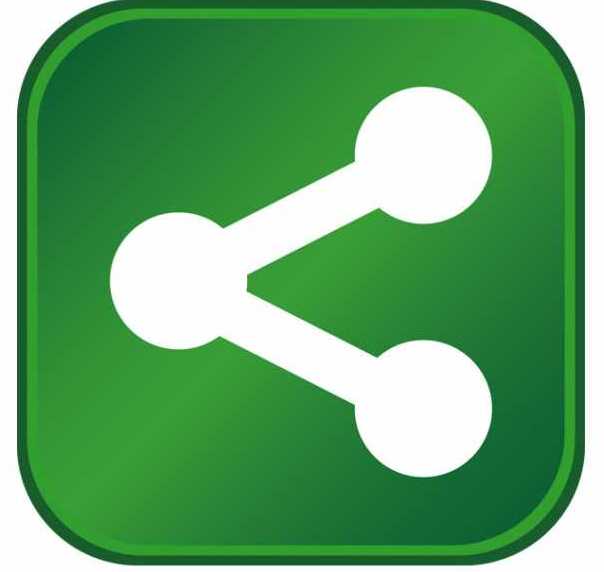 Recruiting, training and retaining the best workforce possible are keys to success in the supply chain industry.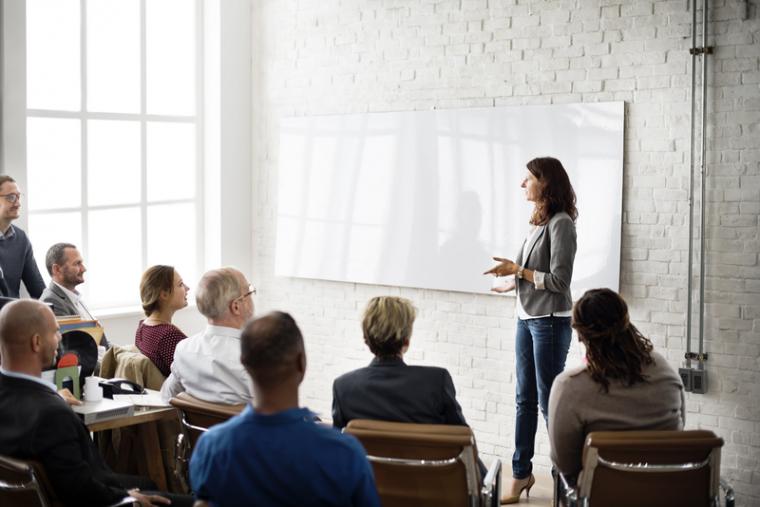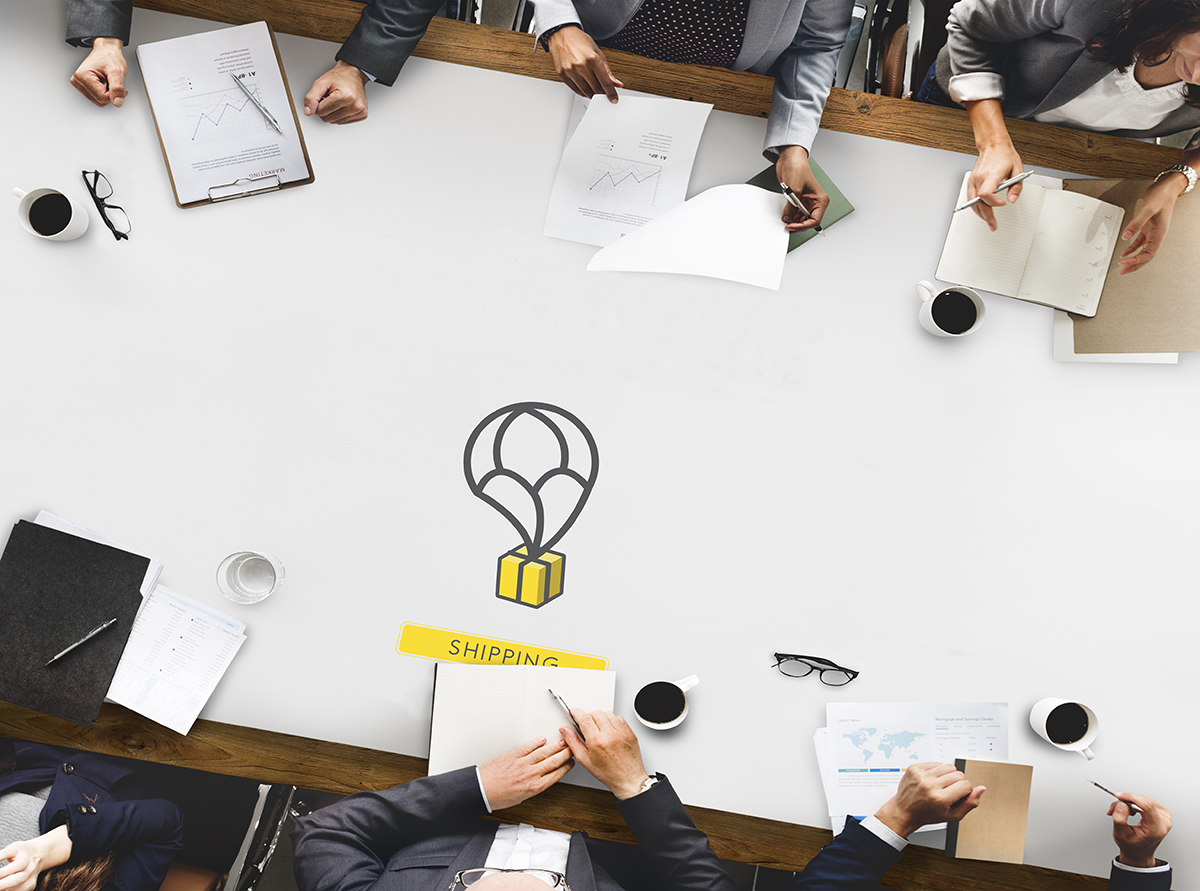 You cannot attend any supply chain industry conference today that does not include sessions on one of the most influential issues: labor. The ability to recruit, train and retain the best warehousing workforce has become front and center in the world of supply chain.
The growth of e-commerce has created a huge demand for labor. JLL research estimates that it takes as much as three to 10 times the amount of workers in an e-commerce facility (business-to-consumer) as it does in a more traditional distribution center (business-to-business). It is also important to note that U.S. unemployment is at 50-year record lows.
For these reasons, distribution center design and site selection decision-making are evolving, and in large part, it's changing to address the critical need that companies are challenged with today: attracting and retaining good people.
In the past, the distribution center site selection and design business was fairly simple. Put down a concrete slab, tilt up four walls, throw in some racking and hire some people to start moving boxes in and out. Not a particularly big deal, right?
Well, that's not how things are today. As everyone knows, the world of supply-chain management has changed significantly with the rapid advances of both e-commerce and technology, which have driven huge demand for quality labor. This, in turn, is impacting the way companies look at their distribution networks, along with how they look at industrial building design.

Understand the Costs
To answer key questions about the business—such as: How many warehouses do we need? Where should these facilities be located? How big should they be?—a company must first understand all of the major cost components as well as customer-service requirements that go into determining their distribution strategy.
To determine the total operating cost of a distribution center, the biggest costs will include transportation (goods in and out of the facility), labor (handling the materials), inventory carrying costs and rent (lease expense).
• Transportation Costs: The cost of transportation has historically been the biggest and therefore the most influential consideration in site selection. The focus needs to be on being as close to your customers (or major population centers) as possible. The higher freight costs run, the more facilities a company will have to get closer to their customers.
• Labor: The cost for workers is a significant consideration. Historically, though, this hasn't been a huge influencer because the skill sets and number of people needed to staff even a fairly large distribution center generally were not hard to obtain. However, today this situation has changed dramatically. We'll have more on this below.
• Inventory Carrying Costs: These costs are influenced by the number of facilities in the network. If you have one facility, all your inventory, of course, is located there. More facilities mean more inventory that the company will be carrying, and there is obviously a cost associated with that.
• Rent or Lease Expense: Typically, rent or lease expense represents about 5 percent of the total operating cost, but it is clearly important to get your building located in the right place. Industrial real estate vacancy rates are at all-time lows and lease cost is up as a result, especially in hot distribution markets like New York/New Jersey, Los Angeles, etc.
These four major operating cost considerations must all be "balanced" by customer-service requirements and risk management considerations, which are changing rapidly.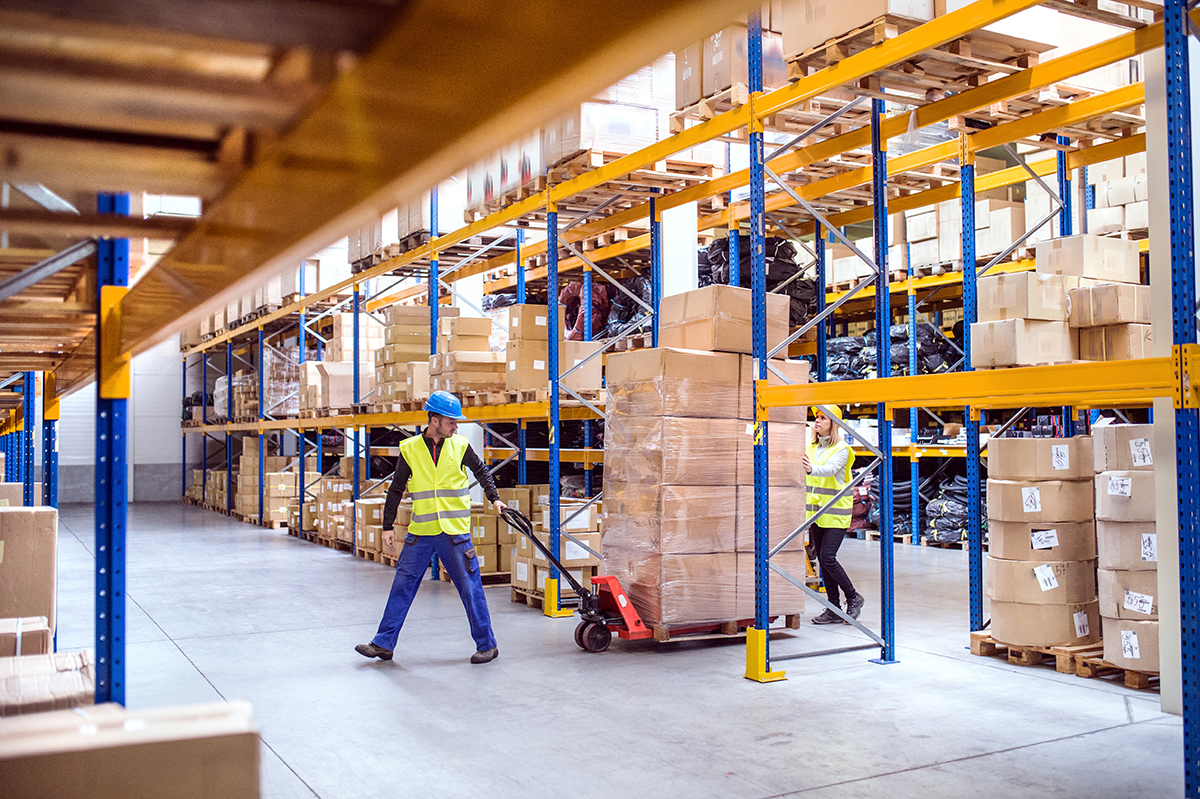 Increasing Service Expectations
The continued rapid emergence of e-commerce has helped to usher in a whole new set of increasing customer-service expectations. Take, for instance, the impact Amazon has had on getting products to customers. Amazon's introduction of its Prime two-day delivery service—which has recently shifted to one-day delivery in many select markets across the U.S.—has been a supply-chain game-changer. Gone are the days of companies getting away with delivery in three to five days. Now, two-day delivery is the new norm … at least for today.
As customer-service expectations have increased, this has changed the way companies evaluate their distribution networks. Tighter delivery times drive companies to have more facilities closer in proximity to their customers. This is true for business-to-consumer (B2C) companies, but also has had a big influence on business-to-business (B2B) companies as well.
The B2B marketplace is much larger in size than the current B2C, and it has also been impacted by the "Amazon effect" and related increasing customer-service expectations. The supply-chain networks for every business will evolve as well, and will need to be re-examined as e-commerce continues to influence both the B2B world and customer expectations.
As supply-chain practitioners and professionals understand, creating the optimal supply chain is a delicate balance that trades off cost, service and risk-management.
Freight costs are up across all modes of transportation (such as trucking, rail, ocean, intermodal), and that trend is expected to remain as we continue into 2020. Labor costs are also at an all-time high.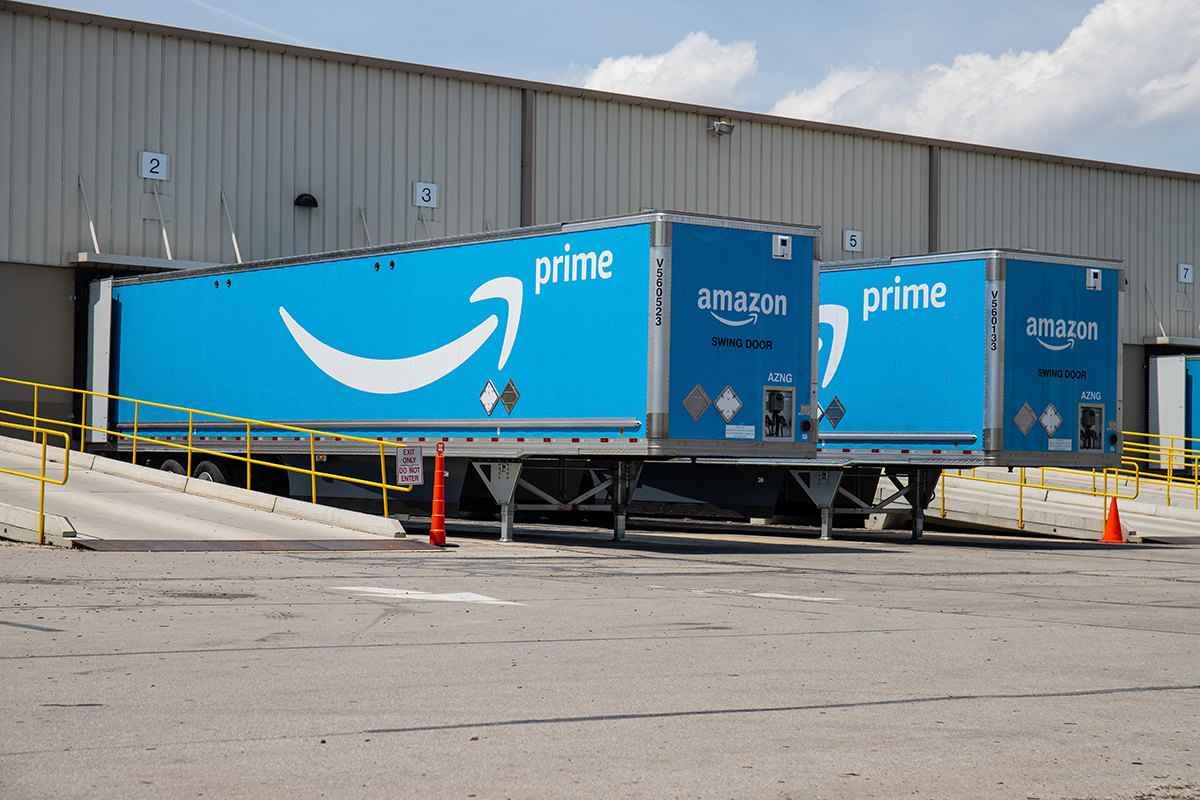 Amazon made headlines in October 2019 when it announced it would voluntarily move to a $15 per hour minimum wage. These costs, coupled with the fact that industrial real estate (distribution center space) vacancy rates are at an all-time low, have driven up lease costs significantly, and that assumes you can actually find the space you need in the location you desire.
All these factors have supply-chain practitioners working overtime to try to make the best site selection decisions.
Labor: A Major Influencer
The labor sector has become one of the biggest influencers on supply-chain decision-making today.
In a "traditional" distribution center—one that would replenish retail stores, for example—a 500,000-square-foot facility might employ 100 to 150 workers. However, the rapid growth of e-commerce in today's environment has changed the game of fulfilment.
In a similar-size building, but one that is focused on fulfilling individual customer online orders, it might employ three to 10 times as many people (during peak seasons) and require different skill sets. Movement from palletized shipments to more frequent, smaller, individual orders results in more "pick and pack" or case picking, which is far more labor-intensive.
This, along with a still-growing economy and record low unemployment rates, has made attracting and retaining labor one of the most influential determinants of distribution-center site selection today.
Site selection professionals and company executives need to be assured that the labor pool in the areas they're considering are adequate and up to the task. And ideally, once established in a location, companies should do all they can to help enhance the available labor, including working with labor agencies and schools and universities to ensure a qualified future pool of workers.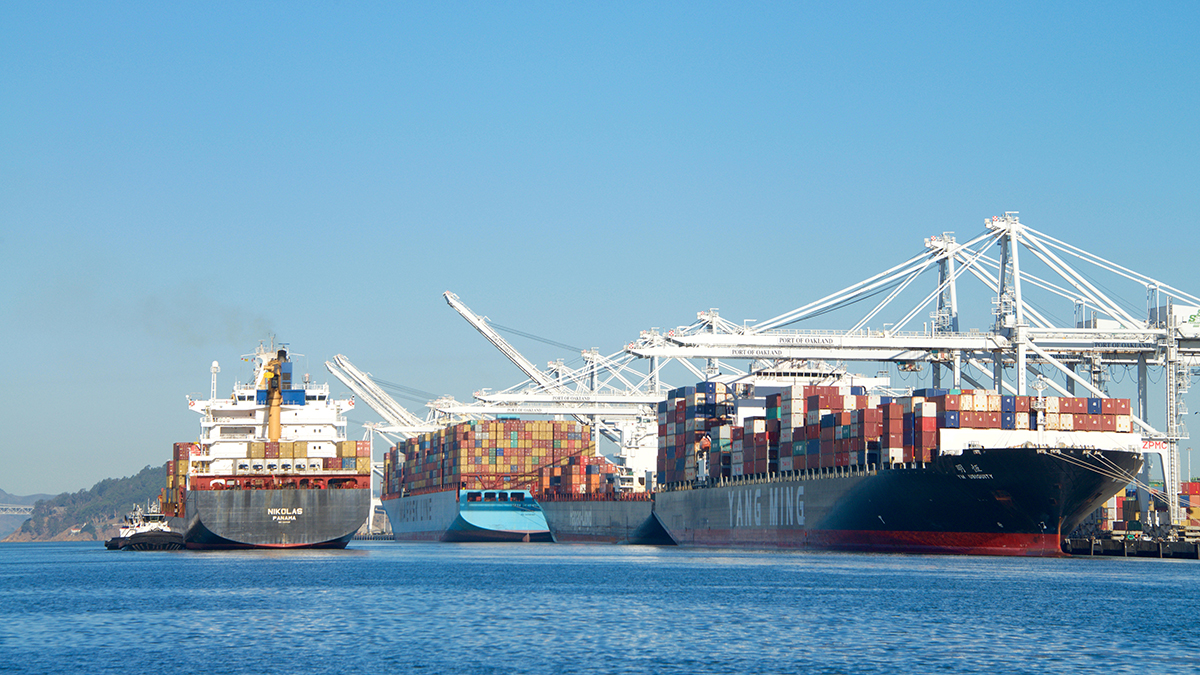 Industrial Design Trends and Innovations
When it comes to site-selection decision-making, executives also need to take into account some of the latest innovations and trends that address these challenges and more. With that in mind, our team continually interviews corporate occupiers, investors and developers of industrial real estate to uncover some of these innovations and forecast upcoming trends.
Corporate occupiers have always understood and valued well-designed buildings and floor space to accommodate "office" situations. Floor-to-ceiling windows, good ventilation/air conditioning, white noise, as well as beautiful, modern common areas have been popular for years in office situations because they are important to recruiting and retaining employees.
But this has not been the case for industrial real estate. Why not employ similar ideas when it comes to distribution centers? Why haven't those attributes, and other amenities generally found in an office environment, typically been incorporated in industrial distribution center designs? Wouldn't moving in this direction help with recruitment and retention for distribution centers, too?
Everyone in the labor force would likely prefer to work in an attractive, productive, comfortable and safe space.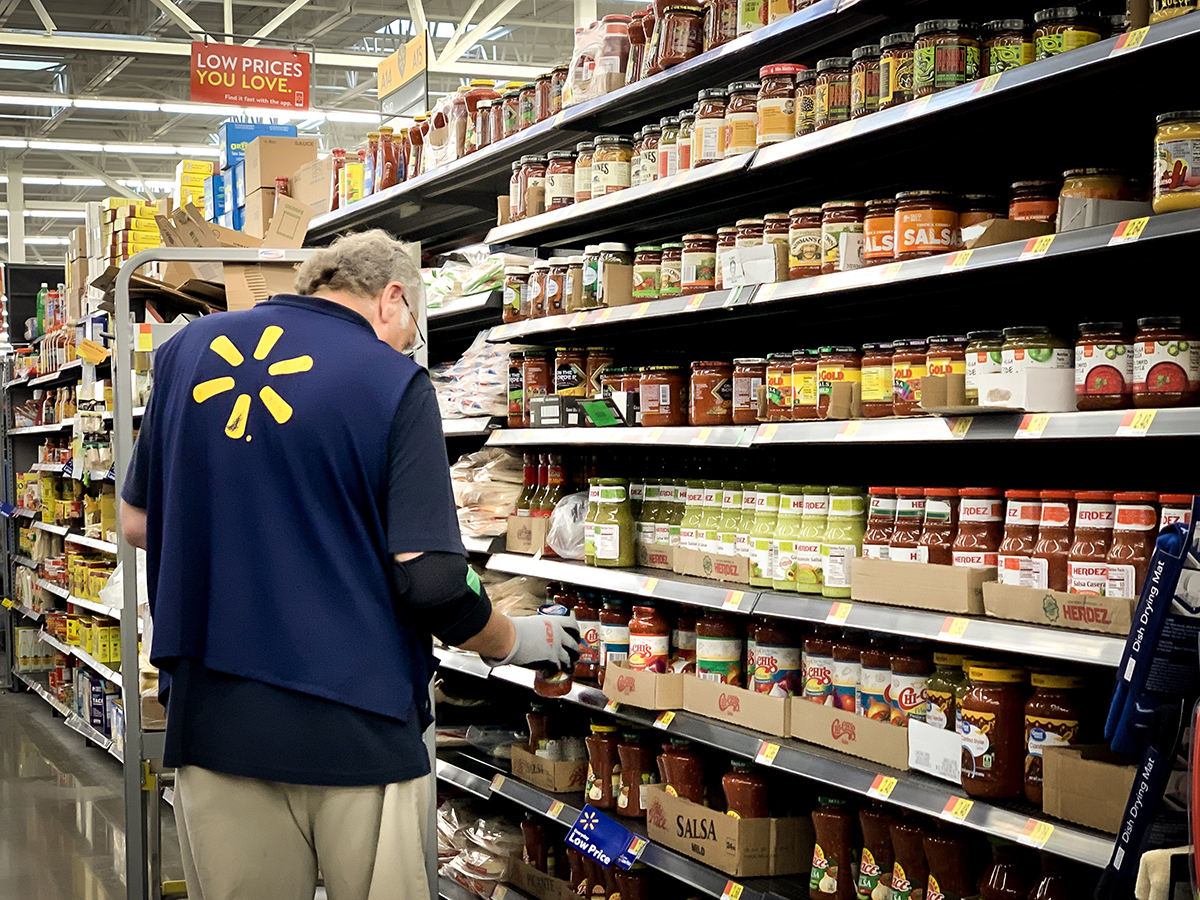 There are many people that are likely aware of building "LEED" certification—the rating a building achieves as it relates to sustainability design features. However, many are unaware of building "WELL" certification. Founded in October 2014, the International WELL Building Institute (IWBI) is leading a global movement to transform buildings and communities in ways that help people thrive. Its WELL Building Standards are revolutionizing the way people think about buildings.
IWBI explores how design, operations and behaviors within the places where employees live, work, learn and play can be optimized to advance human health and well-being. The IWBI suggests there are seven categories, or features, of a "well facility": air, water, nourishment, light, fitness, comfort and mind. As you can see, these seven features are focused on the promotion of employee health, well-being and enrichment.
The outcome? Higher retention rates and more productive employees—exactly what we need!
It's clear that distribution network strategy, site selection decision-making and industrial facility design will need to evolve to address the critical need companies are challenged with today—attracting and retaining good people.
Designing attractive, sustainable, employee friendly industrial distribution facilities, that incorporate many of the same amenities expected in office buildings, is inevitable. Expect this trend to increase, not because it is altruistic, but because it is good business. T&ID
---
What Do Employees Want?
While improvements are being made in working conditions, economics of course still plays a major role in site selection. That said, based on our interviews and research, we've found that various innovations are being adopted to help companies become more competitive relative to the labor challenge. Here's what we're finding:
1. A trend toward more goods-to-person automation and, in some cases, advanced robotics. These material-handling systems can significantly reduce walking, bending and lifting, reducing stress on the body and along with lessening fatigue—while increasing productivity.
2. High-quality common areas (both in the building and outside), multiple break rooms and cafeterias are a must. Subsidized food service along with plenty of available refrigerators and microwave ovens are also well-received by employees.
3. Exercise amenities such as gyms, locker facilities, walking paths and jogging tracks. Even more elaborate amenities, such as rock climbing walls, are well-received by employees.
4. Locating core warehousing elements (e.g., restrooms, break rooms, phone charging stations) within proximity to employee work-flow areas. The goal is to create the shortest travel times, which will improve employee efficiency, productivity and morale.
5. Parking that is convenient and abundant, and located in areas that minimize walking time into the building and avoid heavily trafficked areas for both trucks and passenger cars. Employee parking needs to be separated from trailer or loading dock traffic.
6. Proximity to public transportation. This is especially critical in more urban environments where many potential workers do not own a car or for safety concerns. Industrial developers need to work closely with local jurisdictions to increase or add bus/mass transportation services.
7. More flexible scheduling. Multiple schedule choices are good, but we've found that 15 minutes of arrival/departure flexibility is most desirable.
8. Improved connectivity inside the building, with multiple wireless access points and wireless RAF antennas to allow for better/more consistent access to employees working in large distribution centers that have had poor overall connectivity in the past. The focus has long been on ensuring connectivity for warehousing systems/processes, but there is now an additional focus on the employee experience (via better human productivity) while in the workplace.
9. Better lighting, as well as increased natural light, by designing additional glass lines and skylights at and above the dock window line. There should be mounted lights on equipment, so employees do not have to strain their eyes.
10. Better ventilation and air circulation through improved ridged insulation, as well as fans mounted on various warehousing equipment and efficient HVAC where appropriate.
About the Author