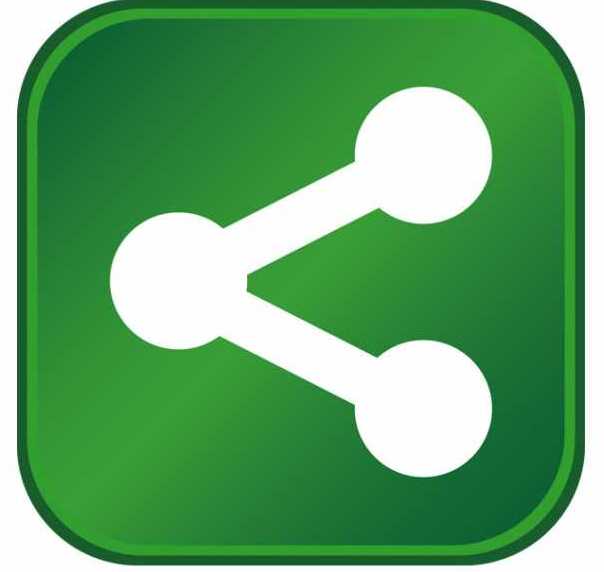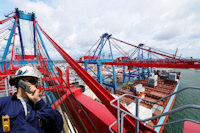 Port and industry leaders from throughout the Western Hemisphere paused on Sunday, Sept. 11, as part of the 100th Annual Convention of the American Association of Port Authorities (AAPA) in Seattle, to remember those tragically lost in the terrorist attacks on U.S. soil 10 years ago. Among those lost were 84 industry colleagues from the Port Authority of New York and New Jersey who perished at the World Trade Center.
In the decade since Sept. 11, 2001, America's seaports and the federal government have joined forces to make major gains in fortifying and hardening port facilities against intruder attack. Since then, public port authorities have made terrorism detection and prevention one of their top priorities. With the combined efforts of port authorities and initiatives of federal agencies within the FBI and Department of Homeland Security (DHS), including the U.S. Coast Guard, Customs and Border Protection (CBP), Transportation Security Administration (TSA), Federal Emergency Management Agency (FEMA), Immigration and Customs Enforcement and the Domestic Nuclear Protection Office, ports are significantly safer now than prior to 9/11.
"For centuries, seaports have been a vital part of this nation's transportation infrastructure, and safe, secure seaport facilities are critical to protecting our borders and moving goods," said Kurt Nagle, American Association of Port Authorities' president and CEO. "Regrettably, the more than 50 percent funding level cut recommended for FEMA's State and Local Program grants, which includes the Port Security Grant Program, could impact the current security capabilities of many U.S. ports as well as hamper their ability to carry out their five-year port protection plans."
He added, "With the death of Bin Laden, critical infrastructure facilities, such as ports, are being asked to be extra vigilant to protect against retaliatory terrorist attacks. In addition to making continued enhancements, the Port Security Grant Program helps pay for maintaining and replacing our current security assets at ports."
Security Improvements Significant, But Costs High
The comprehensive Maritime Transportation Security Act (MTSA) of 2002, and the Security and Accountability For Every (SAFE) Port Act of 2006 changed the way ports handle cargo and passenger movements. To implement the security measures in this legislation, America's ports and their terminal operators have invested billions of dollars into security personnel and training, enhancements to perimeter security, access control and credentialing systems, interoperable communications technology, and waterside security such as patrol boats, vessel tracking and underwater threat detection systems.
While federal Port Security Grant Program funds have helped pay for the sweeping security overhaul at U.S. ports, the grants oftentimes require ports to pay a 25 percent "cost-share," pay 100 percent of their security program operations, management and policing personnel expenses (representing the highest ongoing cost for security at most ports), and limit infrastructure construction costs to 10 percent of the grant total. Furthermore, in addition to the huge funding cuts proposed for fiscal 2012 and beyond, the lumping of port grant funds with other State and Local Program grants—such those for first responders, urban areas and transit systems—will likely result in even less funding for port security.
Although insufficient security grant funding is a chief concern among ports, there is also a significant concern about the time delay between when DHS announces grant awards and when it completes all reviews and gives grantees authority to begin their security improvements. Consequently, AAPA has urged DHS to streamline their processes and get funding out more quickly.
Port Security More than Guns, Gates and Guards
In representing the broad security needs of its members, AAPA's Security Committee and a Port Security Task Force meet regularly to discuss port security and share best practices and lessons learned. The Security Committee conducts an annual Port Security Seminar and has developed a comprehensive port security manual.
The industry also maintains ongoing liaison with the federal government's lead port and maritime security agencies. These dialogues address timely security issues such as the Transportation Worker Identification Credential (TWIC), which the TSA and Coast Guard implemented 2007 to ensure those seeking access to secure port areas can be positively identified, have authorization to enter the facility and do not pose a terrorist risk.
In concert with public port authorities and terminal operators, the Coast Guard is charged with routinely inspecting and assessing the security of U.S. port facilities and the vessels that call those facilities, in accordance with the MTSA and the International Ship and Port Facility Security Code. Since 9/11, the Coast Guard has instituted innovative programs such as Maritime Safety and Security Teams, enforced security zones, increased its intelligence gathering and analysis capabilities, expanded its partnerships with the maritime industry, international organizations, federal, state and local agencies, and has joined with other agencies within DHS to strengthen U.S. borders and protect America's ports and waterways. The Coast Guard also cross-checks crew lists against terror watch lists in advance of arriving ships.
Additionally since 9/11, CPB has initiated: the Container Security Initiative to examine high-risk, U.S.-bound containerized cargoes at foreign ports; the 24-Hour Rule, which requires cargo manifests be submitted a least a day ahead of ship arrivals; C-TPAT which provides expedited inspections for U.S. importers that voluntarily work with CPB to improve baseline security standards for supply chain and container security; and large-scale X-ray, gamma ray and radiation detection devices at U.S. ports to scan the contents of inbound cargo containers.
Progress Must Continue
Among the materials Navy SEALS found in Osama Bin Laden's Pakistan hideout were plans showing the maritime industry is still a key Al-Qaida target. Given ongoing threats such as these, the seaport industry is asking Congress and the Administration make port security a top funding priority in current and future appropriations rather than considering it for funding cuts.
AAPA is strongly in favor of reauthorizing the SAFE Port Act to ensure that U.S. port facilities and cargoes remain secure. One such bill, S. 832, was introduced in April by Sens. Susan Collins (R-ME) and Patty Murray (D-WA), which would authorize $300 million a year for five years for the Port Security Grant Program and reauthorizes, among other aspects of the original bill, the Container Security Initiative, C-TPAT and the Automated Targeting System to identify high-risk cargo.
Since 9/11, the Port Security Grant Program has received about $2.6 billion in funding for 11 rounds of grant awards. AAPA commends Congress and the Administration for these allocations and will continue to recommend the federal government commit $400 million a year for a separate and dedicated program to help port facilities enhance their physical security. The association supports a risk-based evaluation process that allows all facilities that are required to meet MTSA regulations to apply.
"Clearly, America's ports have become much more secure since 9/11. In addition to guarding against cargo theft, drug smuggling, human trafficking and stowaways, ports and their law enforcement partners have added the protection of people and facilities from terrorism to their security plate," remarked Mr. Nagle. "There's no question that more investments in security equipment, infrastructure, technology, personnel and training will be needed. All parties—the ports, terminal operators, the various government agencies, and the Administration and Congress—must do their part in undertaking and funding these enhancements. Only by continuing to make port security a top priority will America's seaports be able to continue serving their vital functions as trade gateways, catalysts for job creation and economic prosperity, and important partners in our national defense."
About AAPA
Founded in 1912, AAPA today represents 160 of the leading seaport authorities in the United States, Canada, Latin America and the Caribbean and more than 300 sustaining and associate members, firms and individuals with an interest in seaports. As a critical link for access to the global marketplace, each year, Western Hemisphere seaports generate trillions of dollars of economic activity, support the employment of millions of people and, in 2008, imported and exported more than

7.8 billion tons of cargo, valued at $8.6 trillion, including food, clothing, medicine, fuel and building materials, as well as consumer electronics and toys. The volume of cargo shipped by water is expected to dramatically increase by 2020 and the number of passengers traveling through our seaports will continue to grow. To meet these demands, the AAPA and its members are committed to keeping seaports navigable, secure and sustainable.
 
About the Author