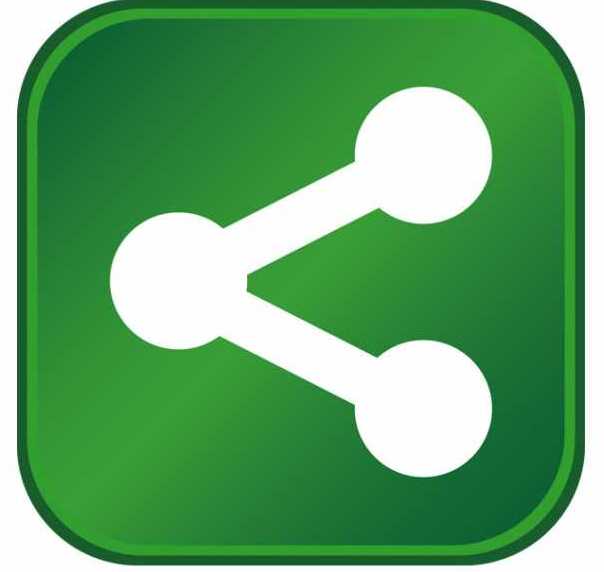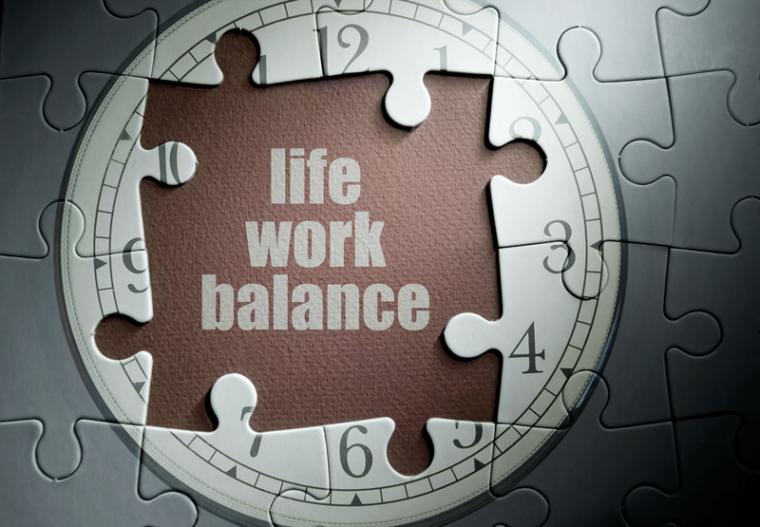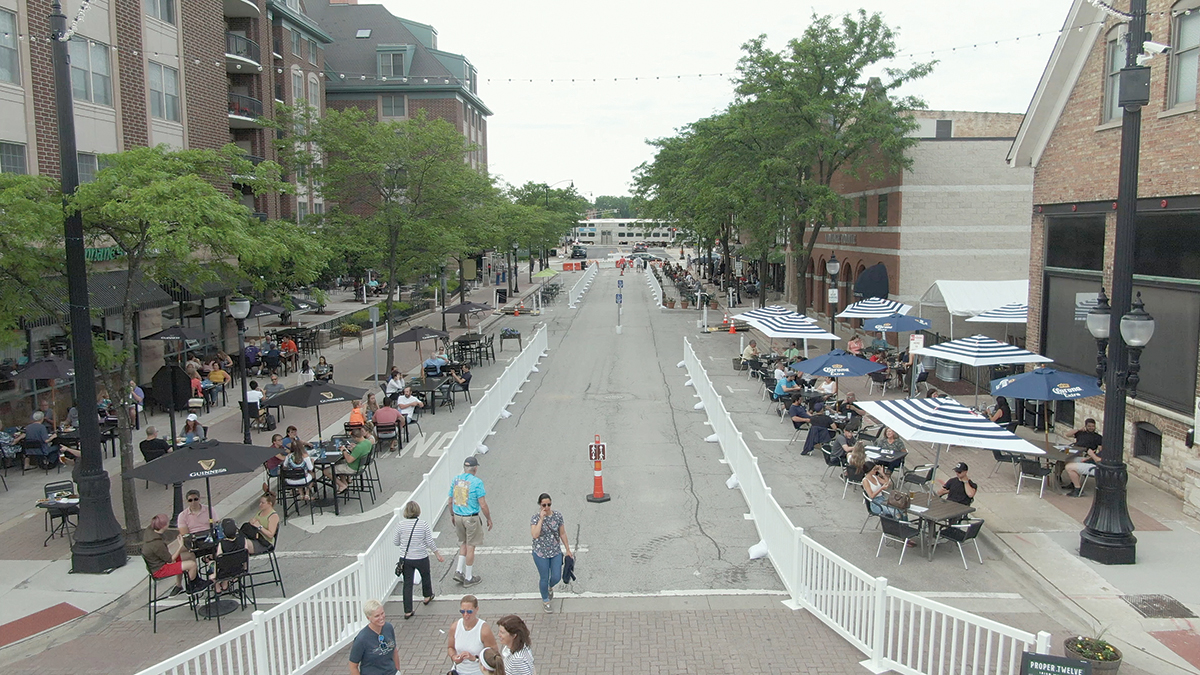 Have a look at some of the top locations for businesses seeking to pursue their goals of success and leadership while enjoying a quality of life that makes it all worthwhile. Trade & Industry Development has put together a great compendium of locations — from the southeast to the west coast and terrific areas in between — that should pique the interest of the most discerning site selectors.  
Arlington Heights, Illinois
Arlington Heights, northwest of Chicago, is home to nearly 76,000 residents with a median annual household income of nearly $100,000. One of the largest business communities in the Chicago area, Arlington Heights is home to nearly 3,000 UI-covered employers with over 42,000 workers. Metra commuter rail stations link the region to Downtown Chicago, and it is directly served by three interstate highways and offers access to logistics via air and ground transport.  
Fortune 100 company Northrop Grumman and Global 500 financial powerhouse HSBC have both invested in new locations in the community over the past five years.  Other significant corporate entities include GE Healthcare, AT&T, and Paddock Publications.
Arlington Heights also remains a target of significant development. The Arlington Downs project is a new addition to the Chicago market. Plans for the $250 million mixed-use development include nearly 1,000 residential units, a 115-room hotel and retail, restaurant and entertainment space.  
As part of the community's efforts to grow commerce, Arlington Heights offers a zero-interest loan program to both new and existing businesses. Large industrial and commercial users may also be eligible for the Cook County Class 6b/7c programs, which can abate property taxes on redeveloped properties by as much as 60 percent.
Quality of life is exceptional in Arlington Heights. Area high school students attend six of the state's top 50 public high schools. Robert Morris University offers a satellite campus nearby. Healthcare rates highly in the community thanks to Northwest Community Hospital.
With an exceptional quality of life, a wealth of amenities and unparalleled access throughout the Chicago area, Arlington Heights is primed to continue to grow and thrive.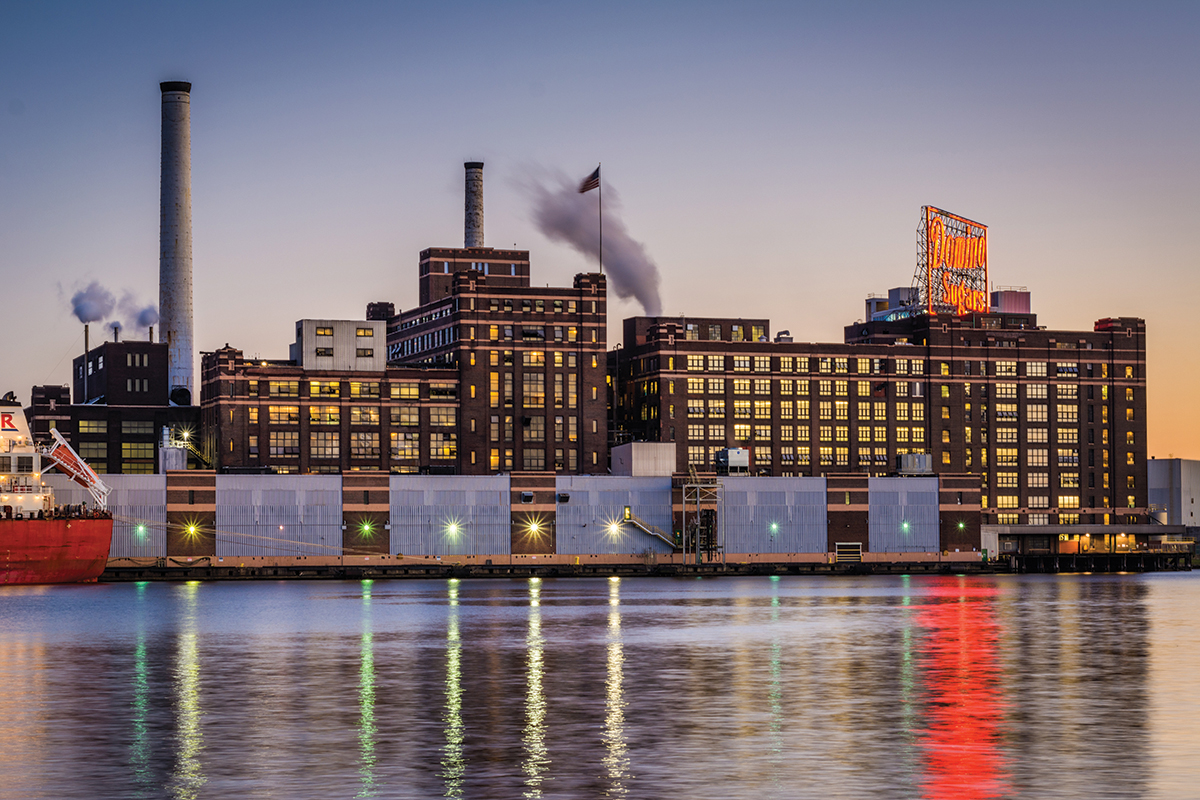 Baltimore, Maryland
"Greater Baltimore." These words are more than a geographic description of a region. They represent excellence and innovation that spur global impact. The 20th-largest MSA with over 2.8 million residents, Greater Baltimore is Maryland's economic center and comprises 50 percent of state GDP. The region encompasses more than 2,500 square miles of land with a diversity of uses from logistics to agriculture to manufacturing. It occupies a critical location along the Northeast Corridor, fueling diverse industry strengths and access to high-quality talent.
Several unique assets make Greater Baltimore a successful ecosystem for innovation, including a strategically vital mid-Atlantic location with easy access to Washington DC and New York; ample highway, rail, and seaport assets with overnight access to two-thirds of the U.S. population; a world-class, post-Panamax port ideally situated to serve Midwestern producers; and nation-leading R&D investment and technology-focused federal installations including Fort George G. Meade and Aberdeen Proving Ground.
Greater Baltimore has diverse and affordable real estate, with art, culture, entertainment, sports, and other amenities that promote a high quality of life. Meanwhile, robust workforce training and development programs, including 16 four-year colleges and seven two-year colleges, collectively develop the nation's number one technical workforce. 
All told, it's clear to see why Greater Baltimore is "leading the pack" as a location of choice for businesses, investment, talent and quality of life.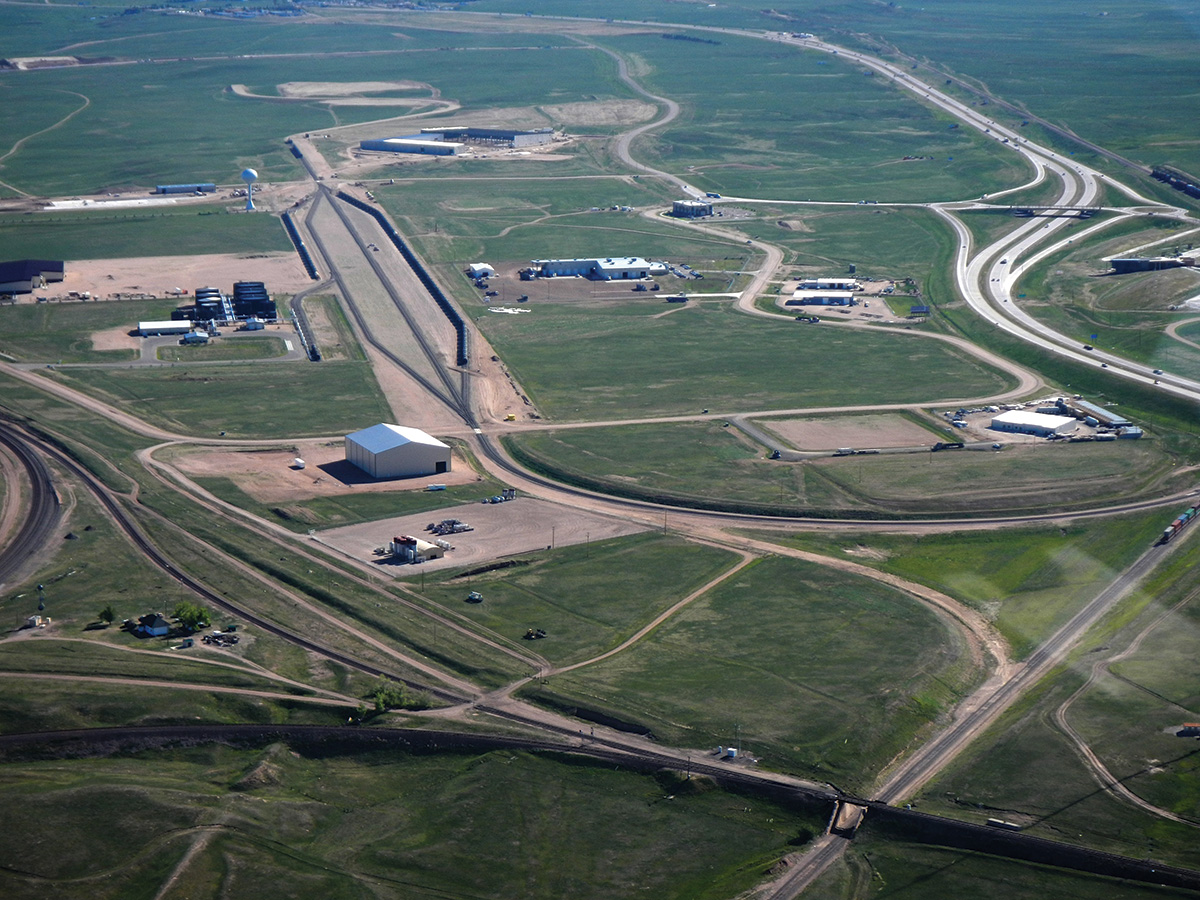 Cheyenne, Wyoming
The world has seen a lot of changes over the last year, however, businesses continue to look at Wyoming — in particular Cheyenne — for sites to which to move their companies. Wyoming remained open for business in 2020 and continues to welcome those looking to leave more restrictive states. In the past, when people thought of Wyoming, they thought of cowboy boots and Western heritage, but this community of nearly 100,000 has an abundance of power, connectivity, affordable shovel-ready land and a favorable tax model which is leading businesses to look at this new frontier.  
Cheyenne is located at the crossroads of key transportation routes. The east-west highway (Interstate 80) connects San Francisco to New York City, and the north-south highway (Interstate 25) connects Cheyenne to Mexico via Denver, Santa Fe and Albuquerque. There are also two Class I railroads (BNSF and Union Pacific) and the city is just 90 minutes away from Denver International Airport.
Innovative in encouraging growth, Cheyenne is an attractive location in the western U.S. with everything a company needs. The state offers workforce training grants of up to $4,000 matched dollars per employee for new positions, and a labor market population of over 741,800 within an hour's drive. There are five business parks that have shovel-ready sites to fit every business need, and another in development that will welcome a large data center to the community. 
As companies look to relocate to business-friendly states, Wyoming is worth the look.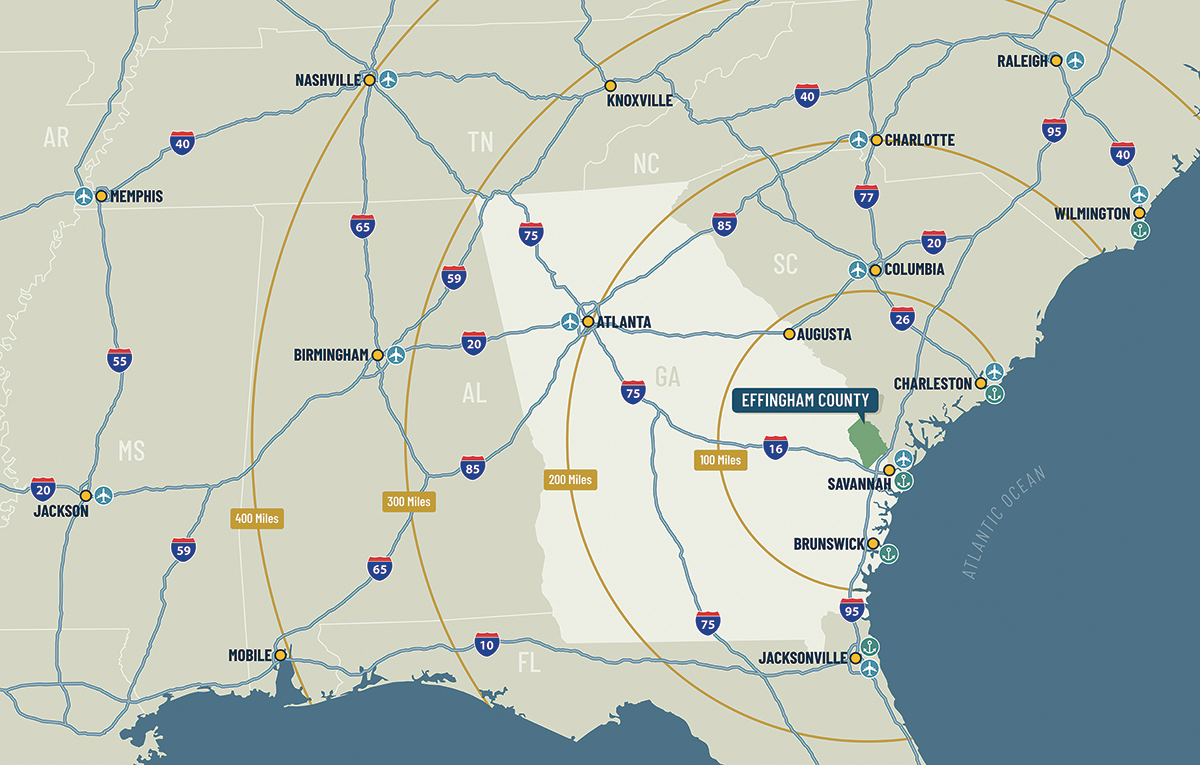 Effingham County, Georgia
Global access. Local feel. That's what companies that locate in Effingham County, Georgia experience day in and day out. Situated less than 10 miles from the Port of Savannah with direct access to Interstates 95 and 16, sites and buildings in Effingham County offer access to 70 percent of the U.S. population within two days via truck. In addition to superior proximity to a major port and connectivity over the road, multiple sites offer dual rail service via Class I railroads CSX and Norfolk Southern. With over 8,000 acres of zoned-industrial land and nearly three million square feet of industrial space under construction, the county has properties to meet a variety of industrial needs.
Companies in Effingham County may take advantage of the robust labor force of over 300,000 within a 45-minute commute. The presence of two military installations also provides a supplemental workforce of approximately 33,000 veterans in the area and over 350 soldiers per month exiting the military and looking for advancement opportunities. These heroes for hire are prompt, skilled in multiple trades, and perform well under pressure. Area universities and technical colleges deliver a pipeline of talent trained in industrial programs including certificates in industrial maintenance, bachelor's degrees in manufacturing engineering, and a doctoral program in logistics.  
Effingham County's cost of doing business is significantly less than the state and national average (86.2 percent of the national average), and local incentive programs are tailored to fit the specific needs of each qualifying company. Learn more about doing business in Effingham County, Georgia at www.effinghamindustry.com.

Hillsdale County, Michigan
Hillsdale County is the center of middle America, located within 200 miles of the urban centers of Detroit, Ann Arbor, Chicago, Milwaukee, Cincinnati and more. Global product distribution is convenient using the network of interstate roadways to connect with the Port of Toledo and the Ambassador Bridge. The Indiana Northeastern rail lines and connections can move goods anywhere in the country. With hundreds of site-ready acres available for development within the region's industrial parks, municipal leaders collaborate with the Michigan Economic Development Corporation to assist with projects from start to finish. Home to Hillsdale College, Hillsdale offers world-class academic opportunities, and the Litchfield Regional Training Center hosts technical skills training for the workforce. Leading global companies like Tenneco, Hi-Lex Controls and Martinrea, to name a few, call Hillsdale County home. 
Hillsdale County offers something for everyone. Enjoy life at one of the region's many lakes, outdoor activities at the 3,300+ acre Lost Nation State Game Reserve, beaches, fishing and boating at the public Lake Baw Beese complex, and shopping and dining in downtown areas. Attend lectures, symphonies, and other cultural events at Hillsdale College. Summer months have farmers' markets throughout the county with weekly auctions at the Fairgrounds.
Employees and their families will feel welcome in safe, connected communities.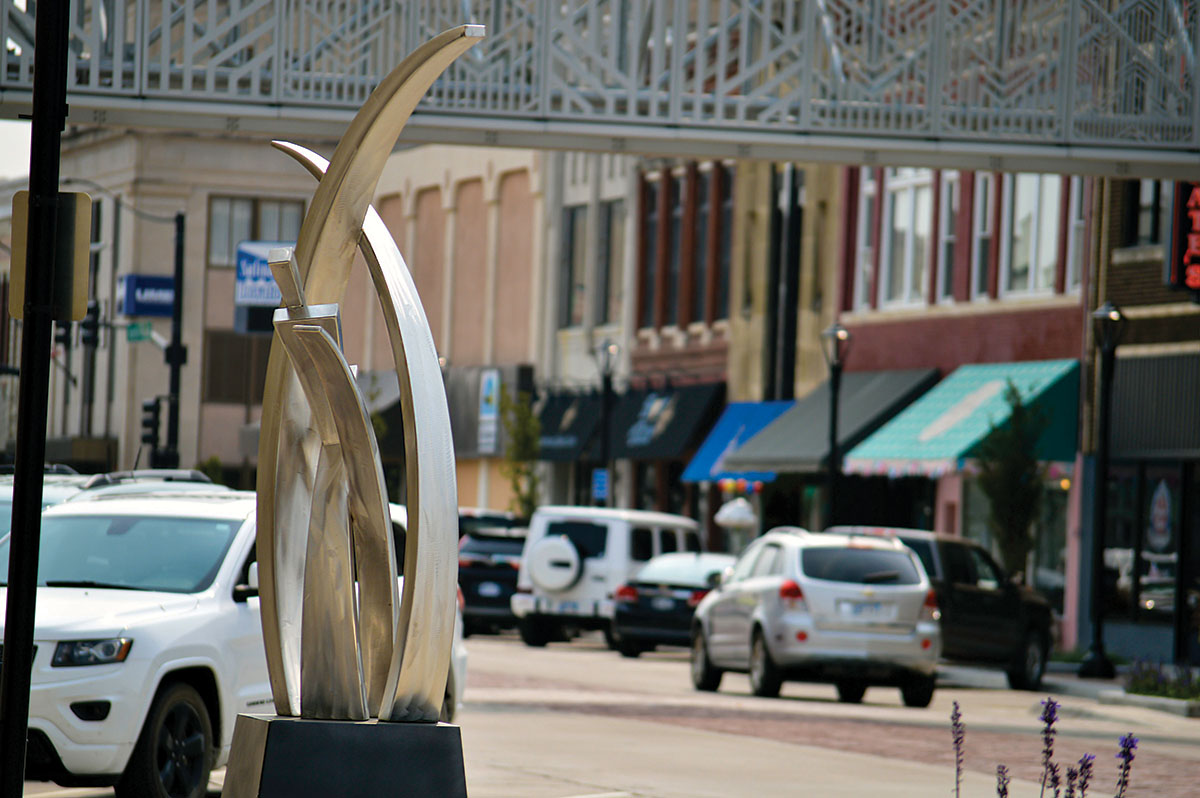 Salina, Kansas
During 2020, Salina, Kansas fought the COVID-19 virus like most of the U.S. The community was able to fight the virus but has been able to work with local manufacturing companies to create new wins for these companies and residents. In 1965, the City of Salina received the Shilling Airbase from the Department of Defense. Salina Regional Airport (SAA) is one of the largest airfields in the U.S., with over 12,300 feet of main runway. The Industrial Center at SAA has over 1,000 acres of land and numerous buildings available for general manufacturing as well as MRO/aviation for regional jet service.
1 Vision Aviation located in Salina in September of 2019. The company provides maintenance services to various regional jet airlines, and projects to be at 400 employees by the beginning of the summer. In terms of aviation services, United Airlines offers daily service to Chicago O'Hare and Denver International Airports.  
Last August, both Schwan's Foods and Great Plains Manufacturing, a division of Kubota, announced major expansions. Schwan's will expand its frozen pizza operation with a 400,000 square-foot expansion with two new pizza production lines, creating over 225 jobs. Great Plains, purchased by Kubota six years ago, will bring a track loader facility to Salina from Japan with a $54 million investment and create more than 160 jobs. 
Salina has capacity in central Kansas to meet regional employment needs for growing industries seeking a Midwest/Great Plains location.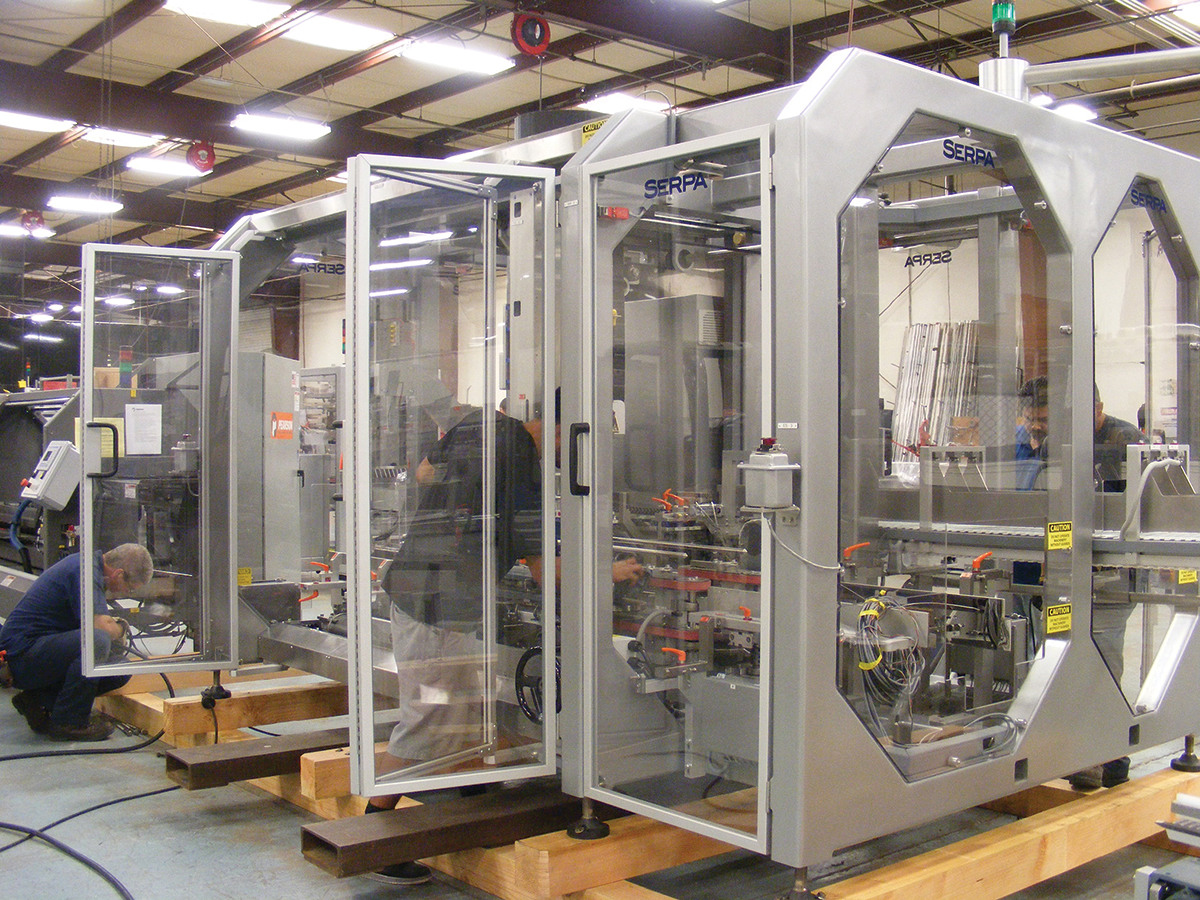 Visalia, California
The 4,000-acre Visalia Industrial Park (VIP) in Visalia is home to a variety of companies, including manufacturers such as Arconic; distribution centers such as VF; and local firms such as Serpa Packaging Solutions, which designs and produces packaging systems. It is undergoing strong growth, including the new 425,000-square-foot UPS hub and a 1.3 million-square-foot Amazon distribution center, now in initial construction phases. Food processors looking to expand or relocate find in Visalia a community that is eager to meet their needs. California Dairies, the number-one dairy processing cooperative in California, chose Visalia as the location for its corporate headquarters.
Visalia offers training for employees through the Training Resource Center of the local College of the Sequoias. Many of the training programs – ranging from leadership to welding to industrial automation – are available at no cost to the employer due to grants. Quality of life is another important aspect of life in Visalia. Homes remain affordable (an average of $268,000 for a three-bedroom, two-bath home) and Visalia's downtown attracts visitors from throughout the region to its restaurants, a historic theater and events held throughout the year. The business-friendly City of Visalia focuses on enhancing the VIP to the benefit of employers. Today, the VIP offers rail access, five-minute access to State Route 99 (the backbone of the Central Valley) and enhanced utilities to meet employer needs.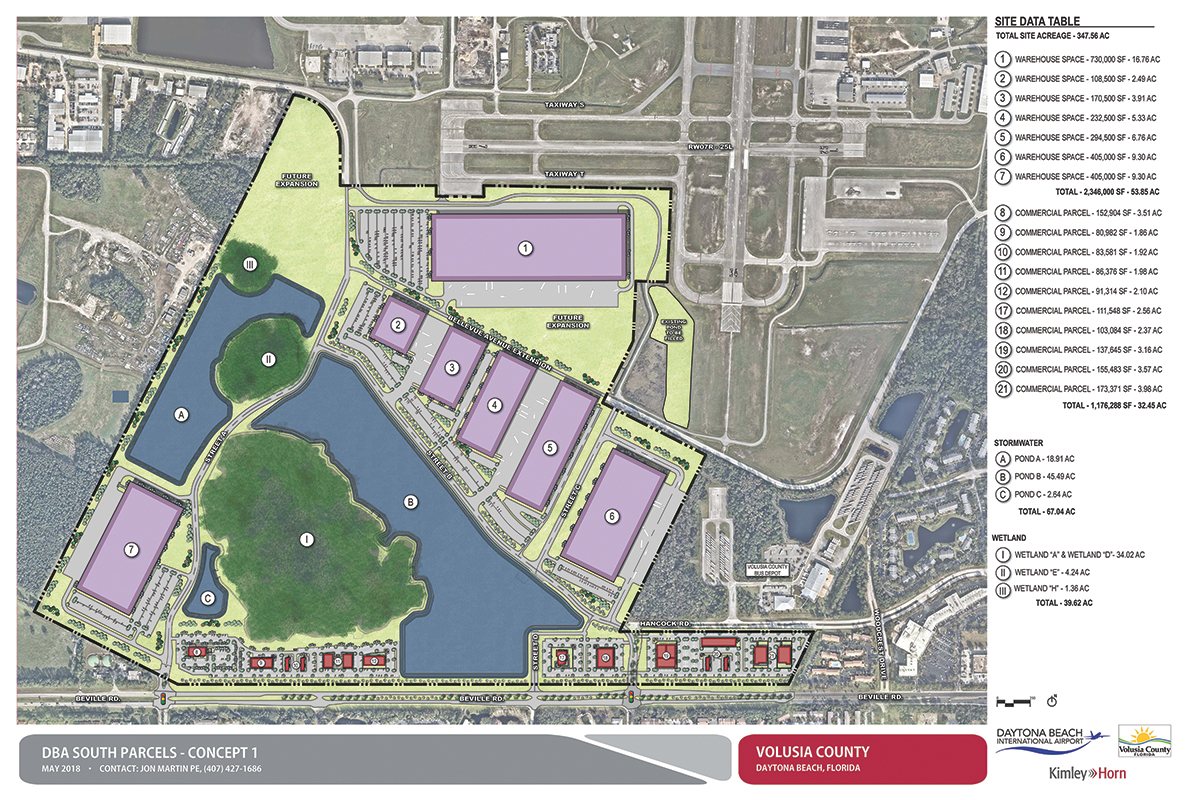 Volusia County, Florida
Florida's High-Tech Corridor is already aglow with the relocation and/or expansion of leading-edge companies. Volusia County, where the Corridor begins, may be in the best position, due to geography, proximity, and community assets. With that in mind, Volusia County is a player among high-tech sectors.
Volusia County, along Central Florida's east coast, is at the crossroads of Interstate 95, connecting it to the entire eastern seaboard, and Interstate 4, which traverses the Sunshine State and is the very footprint of the Corridor. Volusia County is just an hour's drive from Orlando. It is the next-door neighbor of the Space Coast and has plenty of land for companies that need rapid access to Cape Canaveral, Kennedy Space Center and other resources that have one foot in outer space. Volusia County is within easy driving distance to Port Canaveral and Jacksonville's JaxPort. The county is home to Daytona Beach International Airport, which has plenty of land available for commercial development, and its air service includes nonstop flights to Atlanta, Charlotte, New York City, Dallas, and Philadelphia. 
Other assets in Volusia County include Embry-Riddle Aeronautical University and its John Mica Engineering and Aerospace Innovation Complex (MicaPlex), which is already the home of several high-tech companies. The county maintains its own incubator, presented in partnership with the University of Central Florida, and Daytona State College offers its Advanced Technology College. T&ID