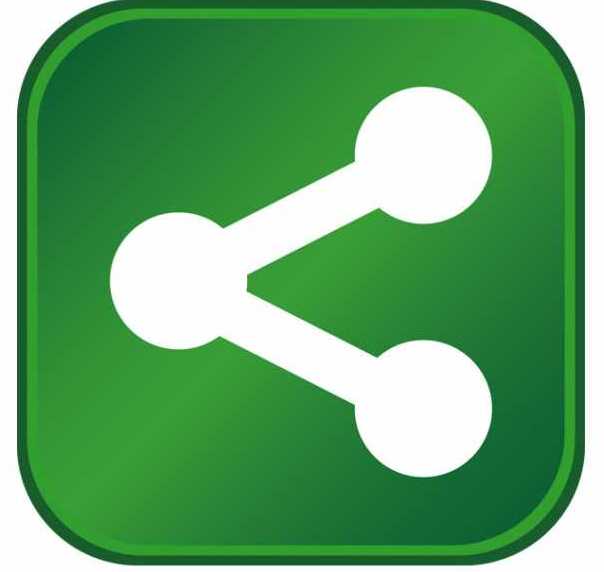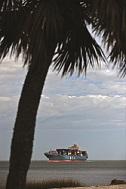 Throughout North America, a network of water and inland ports is having a huge impact on the areas surrounding them. These transportation giants are not only the backbone of the logistics industry, but are the reason that virtually all raw materials, parts and finished goods needed and used by North American companies are able to flow freely.
Improving the Flow of Products between the U.S. and Canada
The Port Huron Port of Entry is a thriving example of a port with both inland and water components in St. Clair County, Michigan, that sits right on the border with Canada. The port boasts the Blue Water Bridge, the fifth-largest border crossing for truck traffic on the northern border with Canada, along with the St. Clair Rail Tunnel, the second-largest rail crossing on the U.S./Canada border based on value and volume of goods.
With 24 auto assembly plants within a four-hour radius, including seven in Canada, more than $5.6 billion (U.S.) of auto parts and automobiles pass through the port annually. Just across the St. Clair River in Canada is Sarnia, Ontario, sometimes called "Chemical Valley." Because of this, numerous related chemical, oil and mineral products also flow through the port.
The port is located in the I-69 corridor, which runs from Canada all the way to Mexico. Several years ago, four counties in Michigan came together to form the I-69 International Trade Corridor.
"Our region is a strategic commercial gateway between the Midwest and Ontario, Canada, and offers unbeatable multi-modal transportation infrastructure," said Dan Casey, CEO of the Economic Development Alliance in St. Clair County, Michigan. "The I-69 International Trade Corridor is working together to approve incentives for multi-modal logistics, transportation and manufacturing companies wanting to locate or expand along the corridor."
Mugele of Michigan, located in St. Clair, chose to locate in the region because of the Port of Huron Port of Entry's infrastructure. Approximately 85 percent of the German-headquartered logistics firm's customers are involved in the auto industry.
"We have trucks that cross here at the Port of Port Huron and use the Blue Water Bridge on a daily basis. The customs process is very efficient and there is low traffic. Not getting stuck at the bridge or border definitely helps our logistics planning. It's like there is no border, making it simple and fast to ship oversees," said Andre Betti, branch manager at Mugele of Michigan.
The Port Huron Port of Entry also has a direct connection to the Port of Halifax in Canada by
rail and expressway. The Port of Halifax, the closest North American port to Europe, is one of the few East Coast ports capable of handling the larger Post-Panamax ships that can carry two or three times the load of standard freighters.
"Whenever there is congestion or issues with the East Coast ports, we use the Port of Halifax and bring the containers here by truck or rail. It gives us the flexibility we need," added Mugele's Betti.
Canadian Ports Offer the Shortest Shipping Routes to Europe
The Port of Belledune in New Brunswick, Canada, is another deep-water port that also offers one of the shortest shipping routes to Europe.
"The Port of Belledune is located close to the entrance of the St-Lawrence River, the gateway to Central Canada and North America's vast interior market. Our proximity to Europe and minimal congestion gives shippers easy access to global markets," said Jenna MacDonald, director of marketing at the Belledune Port Authority.
More than two million metric tons of bulk, breakbulk and project cargo flow through the port every year. The Port of Belledune is also strategically situated for cargo destined for the Arctic North West Passage.
About 125 km from the Port of Belledune is the City of Miramichi, the largest city in New Brunswick. Miramichi is a transportation-rich inland port connected to the Port of Belledune by rail and highway. With the community's deep roots in the lumber industry, numerous wood products, along with fuel and mining cargo, pass through Miramichi. The Canadian National Rail Road has committed to make a $50 million (Canadian) upgrade to the rail in the region.
"Miramichi has little traffic and congestion, which makes transportation and logistics easy," said Jeffrey MacTavish, director of economic development at the City of Miramichi.
Modular Fabrication is a Miramichi-based company that specializes in the fabrication of large steel structures such as modules, mining equipment and bridge girders.
"Having a direct access route to the Miramichi Port allows easy transport of our product from our 50-acre Fabrication Complex to the assembly yard at the Port. We are very fortunate to be located to these facilities in both Belledune and Miramichi which have and continue to meet our shipping requirements to markets around the world," said John Walsh, co-owner and director of corporate affairs at Modular Fabrication.
"Modular Fabrication loads its projects onto a barge and has a tug pull it across the Miramichi River and the Gulf of St. Lawrence to Newfoundland – about an 800 km trip. Our port gives them the ability to transport these 50-feet-tall structures," added MacTavish.
Strong Infrastructure Drives Growth
Much farther south, the state of Florida has a robust system of 15 water ports.
"When companies are looking to locate or expand, they look at infrastructure, especially for companies that export or receive parts. Our state's infrastructure is strong and ports are a big part of it," said Sean Helton, vice president of strategic communications at Enterprise Florida.
Last year alone, Florida's ports moved 105.1 million total tons of cargo, a 4.4 percent increase from the year before. A recent Florida Ports Council Economic Analysis has shown that maritime cargo and cruise activities at Florida ports generated more than 680,000 direct and indirect jobs, and $96 billion in total economic value. These activities contribute $2.4 billion in state and local tax revenues. And according to a study commissioned by the Florida Department of Transportation, every $1.00 invested in the seaports yields $6.90 to the state's economy.
"By investing in port infrastructure, Florida has deepened our ties with foreign markets," added Helton. "We already have a great relationship with Latin American markets. And the Panama Canal expansion expands our reach into the Asian markets. Florida will be the first stop for Asian ships, so those companies can come directly here. This market will really take off over the next year or so."
PortMiami is one of the Florida ports investing in its infrastructure. The U.S. Army Corps of Engineers is managing a $220 million dredge project, which will deepen the harbor's depth to 50 feet, allowing it to handle Post-Panamax ships.
Air Products, a Fortune 200 company headquartered in Allentown, Pennsylvania, opened a $56.8 million liquefied natural gas heat exchanger manufacturing plant in Palmetto, Florida, across from the entrance to deepwater Port Manatee in January, 2014. It chose the location because it needed a site that would enable it to manufacture the equipment and easily ship it directly to global customers. After searching for locations around the country, Air Products chose Palmetto based on support from the state and local entities, along with the Port of Manatee.
Industrial and Agricultural Growth is Skyrocketing at the Port of Lake Charles
In Louisiana, the Port of Lake Charles is the only deep-water port on the west side of the state, located 34 miles inland from the Gulf of Mexico. It's the 13th- busiest seaport in the U.S. based on tonnage, mostly petroleum and petrochemical products, as well as forest and agricultural products.
A New York-based international agribusiness investment firm, IFG Port Holdings, is investing $59.5 million in a new export grain terminal at the Port of Lake Charles. It will handle agricultural products such as rice, wheat, corn and soybeans arriving from all over the U.S. to ship overseas. In addition, Union Pacific Railroad will invest $6 million toward rail infrastructure improvements which includes an improved rail connection to the forthcoming facility's new bulk grain elevator.
"This will be the first new export grain terminal developed in the state of Louisiana in over 25 years and will connect southwest Louisiana to the nation's grain export system," said IFG CEO Kabir Ahmad. "The facility will create good jobs and help IFG achieve our long-term goal of developing a global supply chain for grains and agricultural products."
However, the Port of Lake Charles' biggest business is in the industrial side.
"Our industrial side is really our shining light. We have a number of construction projects announced and permits filed," said Daniel Loughney, director of marketing and trade development at the Port of Lake Charles.
One notable project is South African-based Sasol's new $21 billion (U.S.) integrated gas-to-liquid and ethane-cracker complex, the largest manufacturing project in Louisiana history. The company expects to employ more than 1,200 people in direct jobs at the facility, with salaries averaging nearly $90,000 per year, plus benefits.
Another company locating at the port is G2X Energy Inc. In early 2013, G2X announced plans for a $1.3 billion natural gas-to-gasoline facility at the port that is expected to open in 2017. Through its technology process, the company will use natural gas to produce methanol, then convert methanol to gasoline, LNG and propane.
In addition, Trunkline LNG, which has had an LNG import facility at the port since 1981, has filed permits to build an export facility that will move about 25 million tons of LNG annually for export.
As a result of projects like this, Louisiana state economic forecasts expect the Lake Charles metropolitan statistical area to add 3,300 jobs in 2014 and 4,500 more jobs in 2015 – an increase of 8.1 percent in two years.    
"This is exciting and a little frightening too – but it's all doable. We're pleased, because the companies we're dealing with have all done these projects in other parts of the country or world and are well-financed," said Loughney.
Container Imports and Exports Grow at the Port of Savannah
The Port of Savannah in Georgia is another economic powerhouse. It's currently the second-busiest U.S. container exporter, next to Los Angles, moving 13.27 million tons per year and is up more than 6.34 percent over last year. However, the port also is a heavy importerl. This is partly because of the number of large distribution centers in the area, including Walmart, Ikea and Target.
"The Port of Savannah has an extremely well-balanced import/export equilibrium, which makes our port shine. After the ships come in and unload, they then leave as full as they were when they arrived," said Trip Tollison, president & CEO of the Savannah Economic Development Authority.
"We've seen sizable, double-digit increases most years, ever since lengthy strikes affected some of the west coast ports in 2004," he added.
"Improved confidence among U.S. retailers, newly added port customers and shifting cargo from U.S. West to East Coast are all fueling the growing cargo volumes at Georgia's deepwater ports," said Georgia Port Authority Executive Director Curtis Foltz. "Savannah has the space to more than double its throughput as more shippers choose East Coast ports to serve the fast-growing Southeastern U.S."
Like other major ports, the Port of Savannah is investing in a $700 million (U.S.) dredging project to enable it to more easily accommodate the Post Panamax ships, which is expected to be completed in 2018.
"We can currently handle these vessels, but with our big tide fluctuations, it is challenging at low tide. The deepening will eliminate this," said Tollison.
Tollison speaks for communities everywhere that benefit from port activities.
"Having the port here is definitely a game changer when talking to prospects who are interested in locating here. We always show them the port," said Tollison.
About the Author