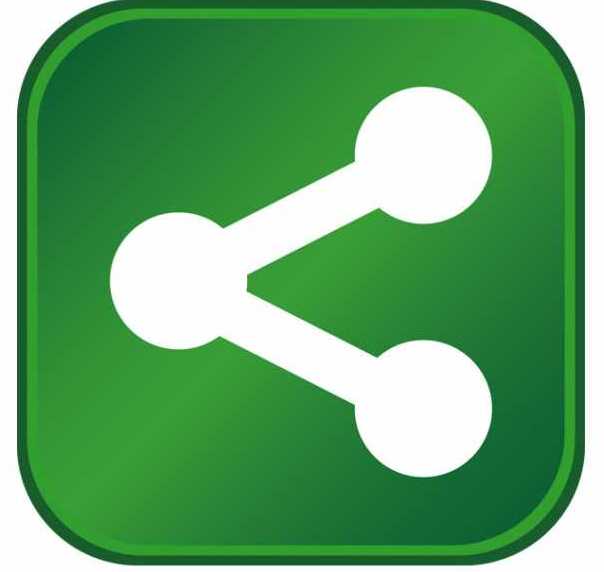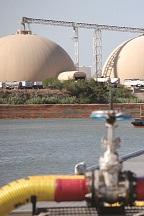 The movie "Field of Dreams" is famous for the line, "If you build it, they will come" in reference to the main character's dream of building a baseball field in the middle of nowhere. For manufacturing businesses, though, that concept is ludicrous. Businesses that manufacture products need to build their facilities in areas that make it cost-effective, fast and sensible to get their wares out to their consumers. Consumers are simply not going to come flocking to them to get those products.
That means it is paramount in the site selection decision for manufacturers that locations are ripe with rail, air, water and road infrastructure or they're not going to make it onto their short lists.
With that in mind, Trade & Industry Development assembled the following group of prime locations that provide the logistics features manufacturing businesses need. Manufacturers may just realize these are the exact locations that belong on their short lists.
Georgia 
Georgia's complete logistics assets provide incomparable advantages for companies seeking to grow their business. Georgia is the gateway to the world. The state is home to the world's busiest and most efficient passenger airport, Hartsfield-Jackson Atlanta International Airport, which handles more than 700,000 tons of cargo annually via 14 cargo airlines providing unparalleled access to key global markets. Georgia also operates the nation's fastest-growing seaport, the Port of Savannah, and maintains a vast network of interstate, state and federal highways that enable companies to reach 80 percent of the U.S. market in less than two days.
Georgia's seamlessly connected transportation network is complemented by attractive incentives such as Georgia Quick Start, the nation's top-ranked workforce training program, which is provided free of charge to qualified companies.
A unique advantage for Georgia businesses is access to the Georgia Center of Innovation for Logistics, which helps both new and existing companies boost their competitiveness. The center attracts and expands businesses within the logistics industry by connecting them to industry leaders, logistics technology providers and academic experts.
Sixteen Fortune 500 companies, including Home Depot, UPS, Coca-Cola, Delta Air Lines, NCR, Aflac, Southern Company and Newell Rubbermaid, call Georgia home. It's no surprise that Georgia's major logistics assets, combined with its strong transportation infrastructure, continues to attract corporate decision makers around the world.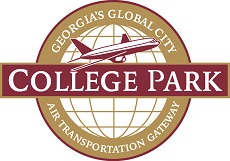 Georgia's College Park
College Park, Georgia's Main Street, has been designated one of Georgia's newest Opportunity Zones, a tax incentive designed to stimulate job growth. The timing is perfect, as private development seeks the benefit of the Opportunity Zone designation. Buckhead Beef, featured recently on cable television's BBQ Pitmasters (Destination America network), moved to its new location in College Park during the first quarter of 2013.
Club Entrepreneur Café, or Club E, is a new business incubator on Main Street, bringing entrepreneurs together for new opportunities in business development. Club E has flexible meeting space and includes dining, a library, conference rooms, an advanced fiber optic network and a business center.
Additional development along Main Street includes the Gateway Center, College Park's $230 million conglomerate that includes the 403-room Marriott Headquarters Hotel, the 147-room SpringHill Suites and a class A office building that houses Magic Johnson's Aspire network, surrounding the Georgia International Convention Center (GICC).
The Gateway Center is connected to Hartsfield-Jackson Atlanta International Airport via the ATL SkyTrain, an automated, light rail.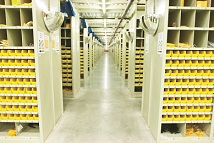 Greater Spokane, Washington
Spokane County, Washington, is an ideal site for distribution and logistics companies due to its highly skilled workforce, business costs being 18 percent lower than the national average, the sixth-best commute time in the nation and the sixth-lowest natural disaster rate, all providing the right environment for moving people and freight. 
Spokane is a critical access point for freight, flight and rail systems, and is ideally located for distribution east-west via Interstate 90, and north-south via US 395. Destinations in the metropolitan regions of the Western U.S. and Canada are within 16 hours by highway and 36 hours via rail.
Class I rail service is available via both BNSF and Union Pacific, and Spokane is the largest center for freight on the NAFTA corridor with both highway and rail connections between Canada and Mexico. 
Spokane International Airport is a 4,800-acre commercial airport served by six airlines and two air cargo carriers.  It is the second-largest airport in Washington State and is recognized by FAA as a small hub.  There is also an established foreign-trade zone at the airport.
Recent projects in Spokane County include:
500,000+ square-foot parts distribution center for Caterpillar Logistics Services, a subsidiary of Caterpillar, Inc.

90,000 square-foot regional distribution center for PepsiCo

110,000 square-foot distribution center and warehouse for American Tire Distributors

200,000 square-foot distribution center for Odom Corporation, a wholesale beverage distributor.

Milledgeville & Baldwin County, Georgia
Milledgeville & Baldwin County is conveniently located in the geographic center of the state of Georgia.  Baldwin County is situated 29 miles east of Interstate 75 and Interstate 16 and 37 miles south of Interstate 20. State highways provide convenient access to these federal roads that cut across the state and into the Southeast. Hartsfield – Jackson International Airport, the busiest airport in the world, is located 92 miles north of Baldwin County. The fastest-growing port on the eastern seaboard in Savannah, Georgia, is located 168 miles south, and four other ports are within a five-hour drive. Eighty-two percent of commercial markets are located within two shipping days of Georgia and the convenient location of Milledgeville & Baldwin County makes for an accessible hub to get anywhere needed. 
In a community with a population under 50,000 residents, the area is the proud home to three institutions of higher education: Georgia Military College, Central Georgia Technical College and Georgia College & State University. The community has a large student population and Georgia College also provides degrees in Logistics and Supply Chain Management. With a low cost of living, an historic downtown that is booming and home to the cleanest lake in Georgia, the 15,000-acre Lake Sinclair, Milledgeville is in motion and ready to work for businesses locating there.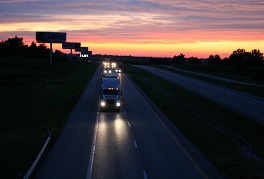 Moberly, Missouri
The cost of transporting finished goods continually is a concern for shippers. The Moberly Region of Missouri, located near the population center of the United States, is in the state with the sixth-lowest fuel tax in the nation, helping to reduce transportation costs.
With Interstate 70 running through the City of Boonville in Cooper County, a part of the four-county region that comprises the Moberly Region, transporting products through North America is relatively easy.  If barge transportation is a need, the Cooper-Howard County Port Authority in Boonville can provide access to the Missouri River just a short boat trip from the Mississippi River at St. Louis.
The region also holds four Class I railroads providing rail shipments from Mexico to Canada and all across America. Monroe County, another member of the partnership, even has an industrial park with developable land with direct access to both Burlington Northern Santa Fe and Norfolk Southern railroads. 
Walmart, Goodyear and Everlast are among six companies with distribution centers in the region. These distribution centers are serviced on a daily basis by refrigerated vehicles, vans and flatbed trucks offering multiple opportunities for backhaul situations. Even specialty and LTL service (Less Than Truckload service) are available in the Moberly Region of Missouri.
Transportation of executive staff is easily accomplished through the three airports in the region that often accommodate executive jet travel, saving time.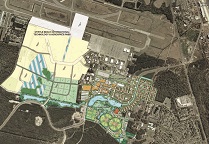 Myrtle Beach, South Carolina
The Myrtle Beach area of South Carolina has transformed in many ways since the 1990s. It is the home of a growing university, Coastal Carolina University, with nearly 10,000 students, an international airport, four leading hospitals and substantial investment throughout the entire community. Myrtle Beach is still a top-five destination in America with over 15 million people a year who visit the beautiful coast and nearly 90 championship golf courses there. The leading economic engine will always be tourism, but outsiders are taking note of the efforts underway to diversify and grow the Grand Strand economy.
The local community has increased funding for non-tourism-related economic development by over 500 percent since 2011, and major logistics infrastructure investments have been made. Located only 90 miles from the home of the new Boeing 787 Dreamliner, Myrtle Beach's International Technology and Aerospace Park (ITAP) consists of 450 strategic acres located directly off a 9,500-foot runway. This site is prime for aerospace suppliers, air freight and manufacturing.
The area is also developing a 1,000-acre site directly adjacent to the Intracoastal Waterway. Once completed with an industrial-grade marine travel lift, the 1,000-acre mega site will be one of the few remaining barge-served sites left in the Southeast. The site is within close proximity to deep water ports in Charleston, South Carolina, and Wilmington, North Carolina.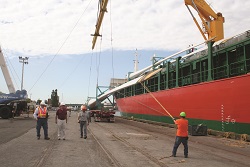 Oswego County, New York
An extensive highway network provides hundreds of miles of efficient navigation throughout Oswego County, New York. Interstates 81 and 90 provide north/south and east/west movement to major cities in the Northeast and along the East Coast.
The Port of Oswego is the first U.S. deepwater port of call on the Great Lakes in the St. Lawrence Seaway. From the Port, cargo can be shipped by barge through the New York State Canal System or can continue west through the Great Lakes Waterway all the way to Minnesota. The port has on-dock truck and rail loading capabilities, with service through CSX Railroad to 23 states and parts of Canada. Shipments can be stored on site for just-in-time transport.
Air transportation is available locally via the fully equipped Oswego County Airport, ideal for small planes and corporate jets. Hancock International Airport is only a short drive from most points in Oswego County and offers general passenger travel and air-freight shipping.
Many available Industrial Park sites offer convenient access to the County's transportation network. There are several local third-party logistics companies that can optimize transportation needs.
The ability to use road, rail, water or air allows for seamless multi-modal transportation, allowing products to get anywhere they need to go from Oswego County.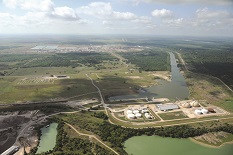 Port of Victoria, Texas
The Port of Victoria (POV) is centrally located on the mid coast of Texas and offers the perfect location for Eagle Ford Shale-related companies, industry and any business needing to move cargo via the waterway. The port is an Eagle Ford Shale hub for sending oil to refineries via barge, and receiving frack sand by barge or rail. It has waterway, rail and four-lane divided highway access. The port is two to four hours within 15 million Texas consumers for those markets. POV is the best location on the Texas coast for delivery of oil via barge to markets in Houston and Louisiana from Eagle Ford. It has 1,800 acres for development for industry needing multi-modal opportunities. POV has liquid cargo and general-purpose docks, with additional docks under construction. Container on barge service is being developed and public-private business partnerships are being pursued.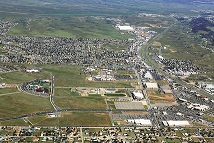 Prescott Valley, Arizona
Prescott Valley, Arizona, only 90 minutes north of Phoenix, is the gateway community to the Quad-City region of North Central Arizona, making it the fourth-largest MSA in Arizona, and the gateway to over 40 million customers in California and the Southwest.
Location is key for success in business and Prescott Valley offers the prime location on Highway 69 in the heart of North Central Arizona in one of the fastest-growing non-metro communities, which is known best for its moderate four seasons, panoramic views, affordable housing and centered in the region's workforce basin. Today, Prescott Valley is a model community referred to as the place "where opportunity lives." With a dynamic, progressive growth plan, Prescott Valley has become the region's economic portal for new and expanding businesses like Lockheed Martin, Superior Industries Inc., Prescott Aerospace, MI Windows & Doors and Printpack Inc.
Prescott Valley is home to Ace Hardware Retail Support Center, the largest distribution facility in North Central Arizona. Four addition distribution centers are located in the more than 200-acre Big Sky Business Park in Prescott Valley with direct service to Highway 69, connecting with I-17 and halfway between I-10 and I-40 does make Prescott Valley truly the gateway location for business and opportunist alike.
About the Author