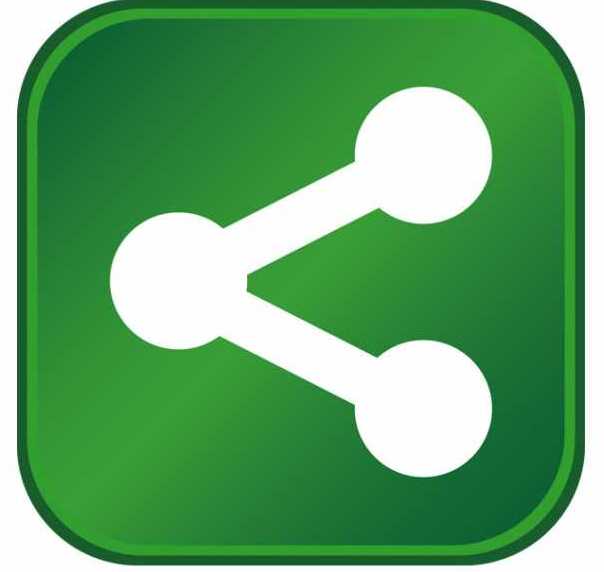 For years, when Polk County, Florida was mentioned, two industries came to mind: oranges and phosphate. Today, this central Florida community is capitalizing on different natural assets – primarily its central location and brain trust – to develop its logistics and technology sectors.
"Polk is the center of the state," said State Senator Paula Dockery, R-Lakeland. "We're in the catbird seat."
It seems that a large number of companies agree.
Logistics, Warehousing and Transportation are Entrenched in the County
"Growth in the logistics sector has been phenomenal," said Jim DeGennaro, director of business development at the Central Florida Business Council. "Every major Fortune 500 retailer is sited in Polk County or is looking to add a location here."
He added that CSX Corporation's announcement to build an integrated logistics center in Winter Haven, Florida has further fueled interest in Polk County.
The railroad transportation company's facility will be an intermodal terminal and a business park with warehousing and manufacturing space. This truck, rail, and warehousing hub will expand the company's capacity to transfer and store consumer goods. The integrated logistics center is expected to employ more than 2,000 people working in three million square feet of warehouse space, 1.5 million square feet of industrial space and 500,000 square feet of office space.
This development is simply confirmation of what other businesses have known all along.
Bruce Abels, president of Saddle Creek Corporation, a nationwide distribution service company, said, "We have found a very favorable business environment in Polk County. There's an exceptionally high level of cooperation between business, city and county government, and other organizations such as the Central Florida Development Council." He then added, "Plus, central Florida is well located to serve the entire state. It's not as expensive or congested as other parts of the state. From a logistics facility point of view, it's a great place to serve retailers and manufacturers."
Saddle Creek has taken advantage of the county's central location and training resources to expand its operations. Today, this third-party logistics company has more than two million square feet of space at its Lakeland headquarters.
Ford Motor Company moved its distribution center to Polk County from Atlanta three years ago to service all of its car dealerships in Florida. In addition, some of the largest REITs, including First Industrial Realty Trust and Flagler Development, are overseeing big-box developments in Polk County.
Another company expanding its operations in Polk County is Southern Wine & Spirits of America, the nation's largest wine, spirits, beer and non-alcoholic beverage distributor. It recently announced the expansion of 240,000 new square feet to its existing 653,000 square-foot, 80.5 acre beverage distribution facility in Lakeland.
Harvey R. Chaplin, chairman and CEO of Southern Wine & Spirits, said the facility "not only represents our commitment to establishing a strong foundation for future growth, but [also] provides the same for our customers and suppliers, which parallels the strength of our home state of Florida and reflects the bullish outlook we foresee in its future."
Technology: A Rising Star in the Area
Technology is another sector emerging from the shadows of agribusiness and mining. Located in the heart of the Florida High Tech Corridor, Polk County's membership in the Florida High Tech Corridor Council has resulted in a strategic approach to high-tech economic development.
Today, Polk County has more than 600 companies employing more than 40,000 workers engaged in a number of technology and high-tech manufacturing fields, including optics and photonics, information technology, aviation and aerospace, medical technology, and microelectronics.
The county's commitment to technology is evident in its six Verizon SmartParks. These industrial business centers feature the latest communications technology for business use and are wired with the latest technology infrastructure. They are designed to enable high-tech companies to move in and get up and running immediately.
Technology Research Consultants, Inc. (TRC) is yet another technology firm committed to Polk County and local technology education. Headquartered in Haines City, this much-lauded firm provides the Department of Defense with critically required modernization, technology insertion, and obsolescence mitigation solutions. TRC recently donated $50,000 to a consortium of organizations that is spearheading efforts to assist companies in obtaining specialized Department of Defense contracts.
Education is a Key Driver of Recent Business Development
The technology and logistics sectors are going to be further bolstered by multiple education initiatives.
"Technology, logistics, and business education are going to take a quantum leap in our community," said Ron Morrow, executive director of the East Polk County Committee of 100.
One such initiative is at Polk Community College. The Clear Springs Land Company, located in Bartow, Florida, has donated $12 million and a parcel of land in Bartow to the Polk Community College Foundation. The funds, which will be matched by the state, will be used to build an Advanced Manufacturing and Technology Center in Bartow that will serve as a permanent home for PCC's Corporate College – a key provider of training for business and industry in Polk County. Because of the area's number of transportation-related companies, one of the main courses of study will be logistics and supply chain management.
Last year at PCC Corporate College, a supply chain management consortium of approximately 60 companies was created to serve the training needs of workers in the transportation, distribution, and logistics industries. The Supply Chain Institute conducted its first classes in June.
A major education coup for the county is the plan to build USF-Polytechnic – an endeavor led by the University of South Florida in conjunction with Polk Community College. The Polytechnic is slated to open in 2010 on a campus of 535 acres. With a projected enrollment of 16,000, it will focus on areas such as IT, programmable logic controls, pharmacy, education, healthcare, and logistics management. It is expected to spawn business incubators both on the campus and throughout the county. The Central Florida Development Council is also planning to work with the school to create an incubator that focuses on logistics management.
A Place to Do Business That's Still Affordable
A giant plus for Polk County is its relative affordability in relation to other parts of Florida.
DeGennero said, "We're especially seeing an interest in technology companies from other areas of Florida because they are being squeezed out due to residential developments." He attributed this to the skyrocketing price of land in many parts of Florida, though he noted that land prices in the county are beginning to catch up with other parts of the state.
Infrastructure Paves the Way to New Growth
Also driving the logistics sector's growth is Polk County's proximity to transportation channels and a large population. Approximately 8.5 million people live within a 100-mile radius of Polk County.
Polk County is bisected by major roadway Interstate 4, State Road 60, which connects to the Florida Turnpike, and U.S. Highway 27, a large trucking and transportation route that connects Chicago to Miami. The county has been proactively involved with upgrading its roadways, working with the local cities, the Florida legislature and the Florida State Department of Transportation to make sure the highways are able to handle the new growth and expanded highway capabilities. Transportation within the county has been enhanced by the Polk County Parkway, a 26-mile toll road, which will be expanded to serve the new USF-Polytechnic.
The county also boasts more rails than anywhere else in the state, a legacy of the citrus and phosphate industries. Polk County has close ties to the Port of Tampa as well, because most of the goods that move through the Port of Tampa come from the Imperial Inland Port, which is located in Polk County.
Today, it is clear that the image of Polk County, Florida, that instantly comes to mind goes way beyond oranges and phosphate alone.
About the Author