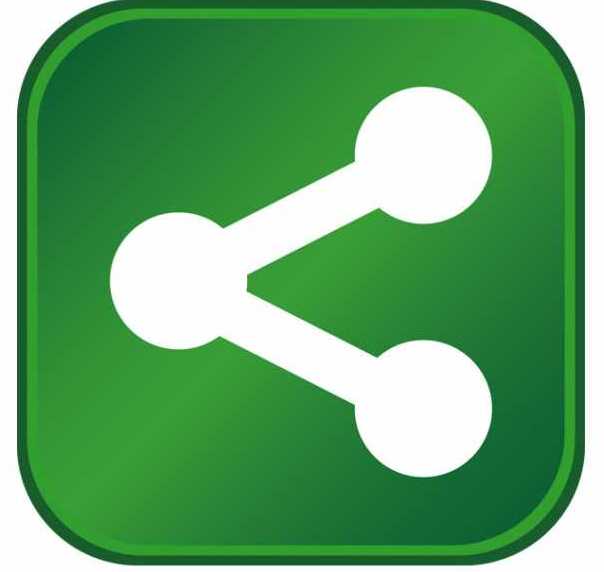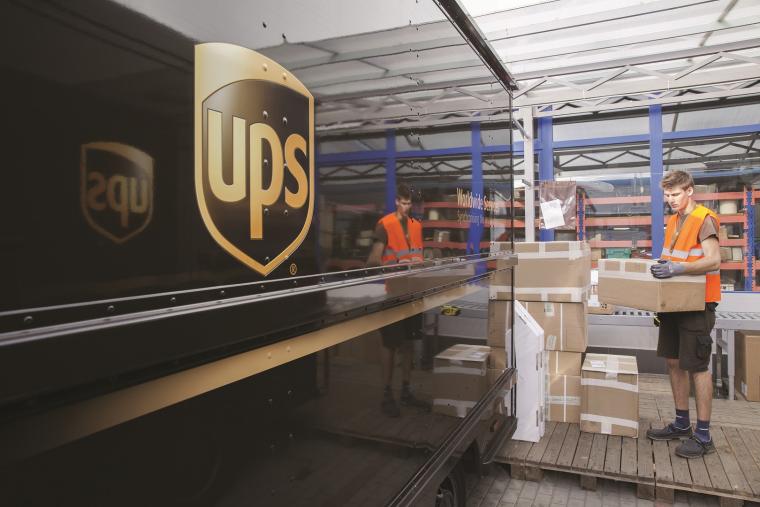 IF YOU MANUFACTURE A PRODUCT OF ANY KIND, smoothly and economically to market can make or break its bottom line profitability. All site selectors are cognizant of this vital fact, so they keep a keen eye on potential locations' ability to accommodate that need.
The following select locations will more than likely pique site selectors' interest, not only because they offer terrific logistics options, but because of the quality of life, labor and available development sites factors they present in addition.   
Bridgeport, Texas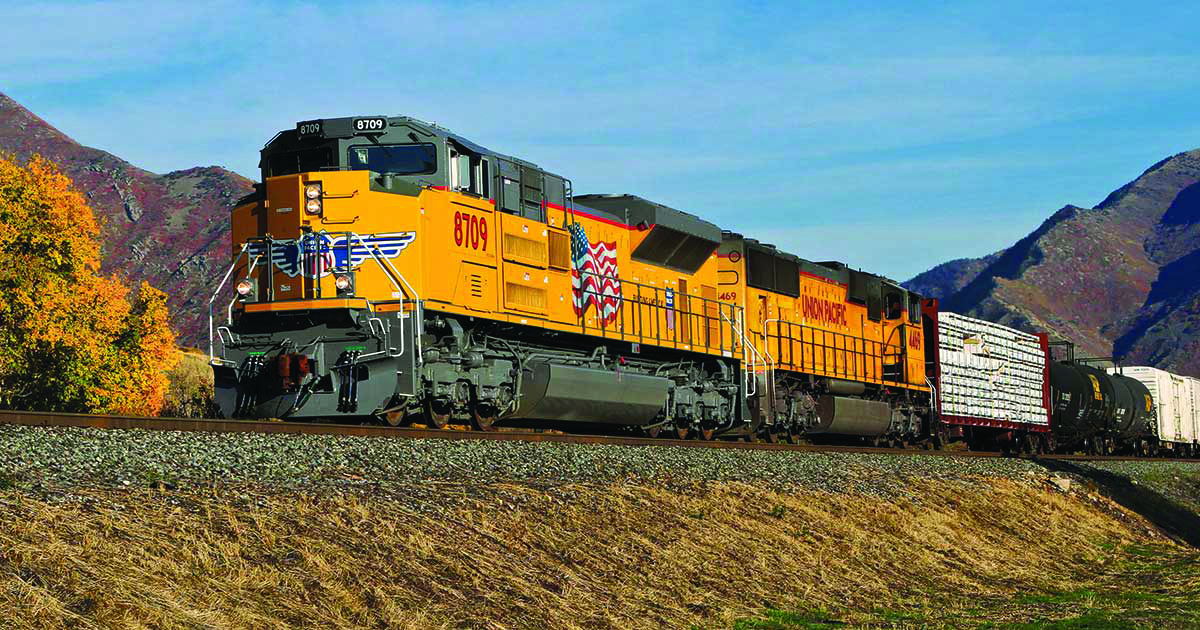 Logistics is all about location and cost-of-business; Bridgeport, Texas, has both areas covered. Bridgeport is located just northwest of Alliance Intermodal Facility and Airport and DFW International Airport, at the corner of U.S. Highway 380 and State Highway 114.
Road: As one enters Bridgeport from any direction, they will notice many tank trucks, rock trucks, dump trucks, flat beds and protected freight box trucks connecting commerce to and from Bridgeport. U.S. Highway 380 connects Bridgeport to I35 and Highway 75 further east. State Highway 114 accommodates large wind energy blades on extended flat-bed trailers, as U.S. 287 overpasses are generally too low to allow for the logistical demands of the wind industry.
Rail: Bridgeport moves many tons of rock in and out of the area via Union Pacific's main line connecting Bridgeport to major markets both north and south of the community. Approximately 80 percent of the limestone being used for development on highways and commercial/residential projects is currently being harvested out of Bridgeport quarries. Hanson Aggregates, Martin Marietta and Chico Limestone are a few corporations that conduct business in Bridgeport.
Air: The City of Bridgeport and Bridgeport Economic Development have engaged further economic development by extending the municipal airport runway to 5,000 linear feet to accommodate corporate aircraft for local Bridgeport business leaders such as Devon Energy, Allsup's and Crisp Industries. 
With proximity to major markets and low cost of operation for logistics companies, Bridgeport has been built around logistics-centric and logistics-dependent industries.
Butte, Montana

The Montana Connections Business Development Park, located in Butte, Montana, is an incredibly strategic location for businesses seeking to add capacity or relocate. This mega park offers ample land and industry-friendly zoning in a magnificent location in southwest Montana.  It is one of the few places in the Northwest with intersecting Interstates (I-15 and -I90) and service by two Class II Railways (BNSF and Union Pacific). In one day, shipments can reach major markets such as Calgary, Salt Lake, Seattle, Minneapolis and numerous other locations.  Therefore, it provides excellent access to markets.
Abundant, affordable water supply needs are met reliably with a five-million-gallon per day industrial water system. Affordable energy products are provided by NorthWestern Energy, one of the largest utility companies in the northern tier states. Transportation, warehousing and distribution services are readily available through the Port of Montana. The Port offers storage services, certified scales, railcar and truck transloading services, and much more.
As a Foreign-Trade Zone, the Montana Connections Business Development Park eliminates costs related to import/export duties for customers. Montana Connections resides in a tax increment district, enabling the use of tax revenue to assist with the public infrastructure needs of projects. Funds are available to assist qualified candidates; levels are based on project investment and job creation.
Camden County, Georgia  
Economic development officials in Camden County, Georgia, have heard the message from site selection professionals and they have responded.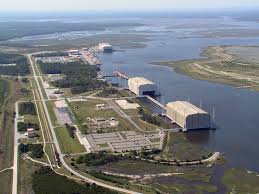 They have developed pad-ready sites with rail, interstate and even barge access. They have aligned the goals of local governments with those of the State of Georgia to produce an incentives policy that allows them to move swiftly. They have also partnered with communities in the region to quantify their military and civilian workforce. As a result, Camden County is getting a lot of attention from project managers and site consultants. 
Visitors to Camden County find a historic gem on Georgia's Coast. Tucked between Georgia's Golden Isles to the north and Jacksonville, Florida, to the south, this was once the southern border of the U.S. where the port bustled with commerce. Today, Kings Bay Naval Submarine Base protects America's interests across the globe and the approximately 500 service men and women who transition out of the military from Camden County each year offer a workforce goldmine for industry. These veterans offer employers skills in electronics, logistics, industrial systems and even nuclear science. They choose to stay or return because of Camden County's low cost of living, high-quality schools and proximity to beaches, night life and year-round outdoor activity. A recent regional workforce study showed a workforce of 91,000 within an hour's drive. Right now, over 8,000 of them are driving out of the community for work, but many of these are skilled professionals who would love to stay closer to home.
Harnett County, North Carolina
Harnett County, North Carolina, combines the charm of rural beauty with proximity to the globally recognized Research Triangle Park and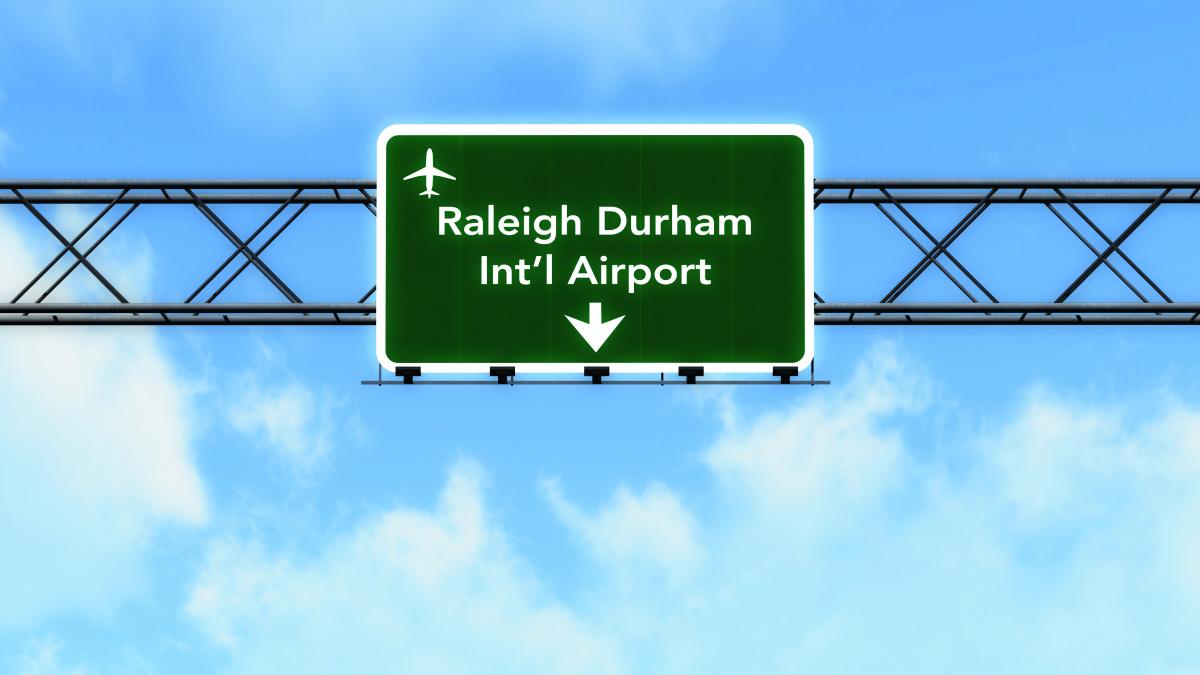 Fayetteville/Fort Bragg to create opportunities for growth and development. Affordable land served by excellent infrastructure, moderate tax rates and a skilled workforce are some of the attributes that make the county an attractive business location.
Harnett County offers access to regional and national markets via Interstate 95, Interstate 40, U.S. 421 and U.S. 401. The Raleigh-Durham International Airport is less than 45 minutes away, Fayetteville Regional Airport is less than 30 minutes away and the Harnett Regional Jetport is ideal for small corporate jets. The county also has active rail lines served by Norfolk Southern Railroad and CSX Transportation.
The county's largest private-sector employers include a Food Lion Distribution Center, a Rooms To Go Distribution Center, Esterline Defense, Boon Edam, Edward's Brothers Malloy, Warren Oil Company and Godwin Manufacturing. In all, more than 100 diversified manufacturers are located in Harnett County, with 96 companies holding defense contracts.
Harnett is distinguished by the presence of Campbell University, which offers professional degrees in law, pharmacology, osteopathic medicine, as well as a variety of undergraduate degrees. Central Carolina Community College provides outstanding workforce training for industrial and medical fields and continuing-education opportunities. Seven additional universities, including Duke
Indian River County, Florida
Indian River County — Vero Beach, Sebastian, Fellsmere — strikes a balance between business and pleasure. Those who visit, live or work in Indian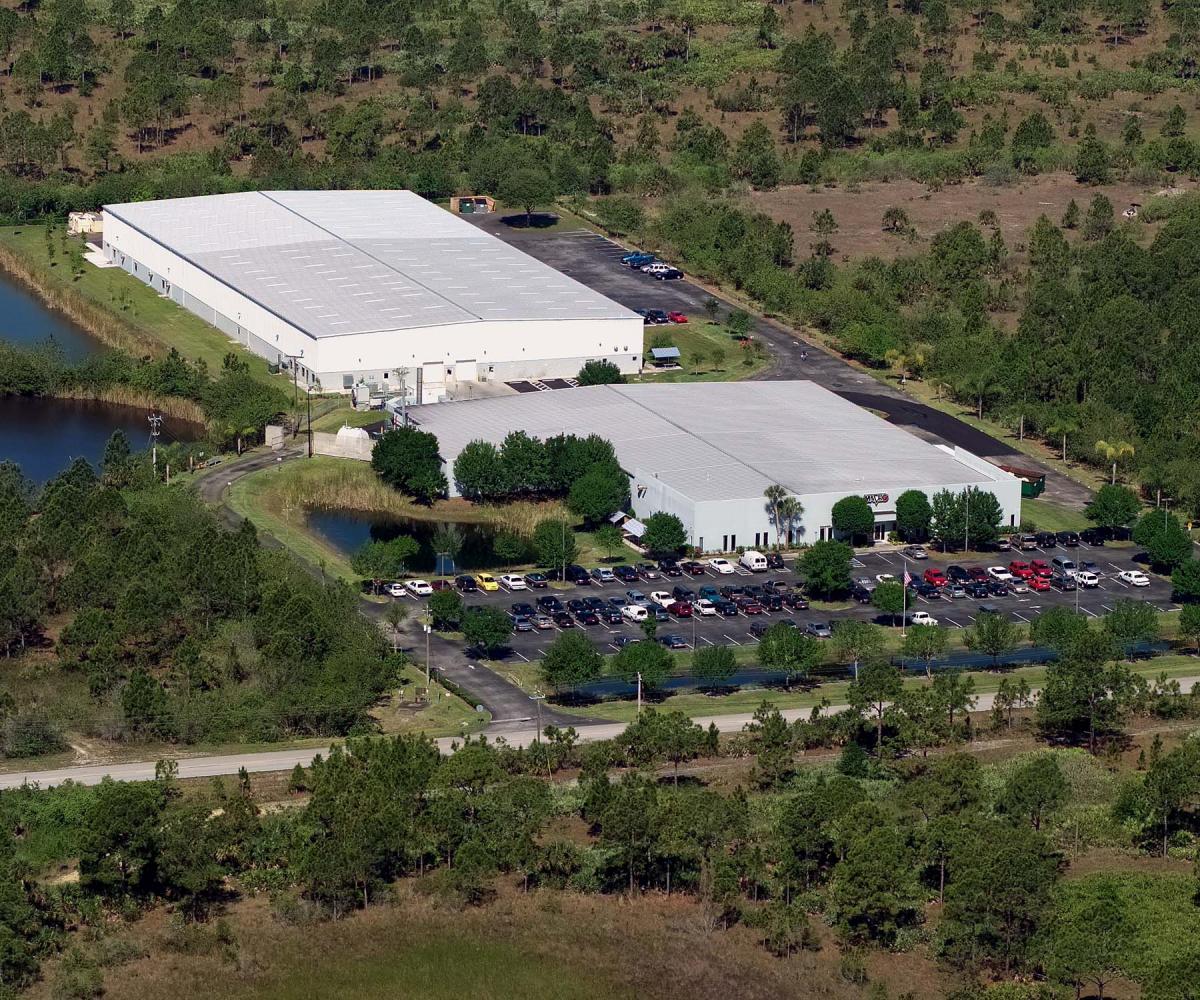 River county find that communities are safe, modern and loaded with ecological, cultural, educational and technological amenities. It's also a cost-competitive area to grow or expand a business.
Located an hour north of West Palm Beach and 90 miles southeast of Orlando, it is within three hours of over 17 million consumers, or 90 percent of Florida's population, with easy access to markets and far from urban sprawl, traffic and congestion.
The primary north-south transportation route through Indian River County is I-95. State Road 60 is the main east-west arterial between Vero Beach and the Tampa Bay area on Florida's west coast, with Florida's Turnpike just 29 miles to the west.
Indian River County's quality of life attracts innovative businesses and talented professionals from around the country and around the world. Advanced industries, from aviation to aquaculture and emerging tech to healthcare, benefit from a low cost of doing business and some of the lowest taxes in the nation. An available and trainable workforce of approximately 638,000 within an hour's drive time adds to the county's appeal as a desirable location. Local incentives encourage eligible new and existing firms to add new jobs for local residents.
Lubbock, Texas
Located on the South Plains of West Texas, Lubbock has long been known as the "Hub City." As the third-largest MSA in the U.S. between the I-35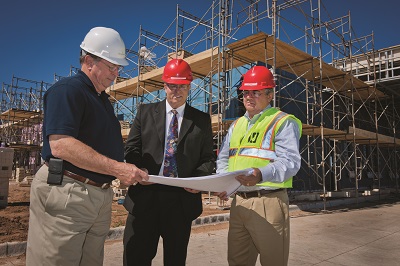 corridor and the front range of the Rockies, the nickname is related to Lubbock's accessible location on the crossroads of Interstate 27 and four major U.S. highways. Lubbock is in the central time zone and is equal distance to both coasts, allowing for ease of U.S. distribution. Within the city, there is a well-planned transportation network with an average commute time of 18 minutes. Major interstates and highways, including Interstate 27, connect the city to two major east-west Interstate systems: Interstate 20 and Interstate 40, and the city is located on the main line of the Burlington Northern Santa Fe Railway that connects the city to major metropolitan areas of the Central and Western United States. Lubbock is also home to the Lubbock Preston Smith International Airport, which provides major carrier service across the country and around the world. More than 60 commercial arrivals and departures take place each day serving 1.2 million travelers annually. Aside from a well-developed infrastructure, Lubbock's highly skilled and educated workforce, proximity and connection to major national and international markets and affordable utility and living costs make it the ideal place to grow a business.
Moberly, Missouri
The Moberly, Missouri, area offers amazing transportation access to the world through unique and well-developed infrastructure. The region contains 30-minute access to Interstate 70, four-lane highways running north-south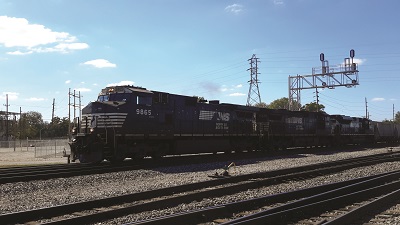 as well as east-west, dual, class A, rail-served sites, port access and two airports to accommodate executive jet travel. Whether by truck, plane, rail or barge, the Moberly, Missouri, area delivers products to the world. Fifty two percent of all U.S. manufacturing operations can be reached within a one-day drive of the Moberly region. Equidistant from Kansas City and St. Louis airports, a two-hour drive from the Moberly area enables the delivery of people or products anywhere. Coupled with a workforce of 100,000 within a 30-mile radius, including many skilled craftsmen and advanced degree holders, the region experiences significant economic activity. With progressive cities and pro-growth policies, the region is actively seeking to expand its reach. After multiple expansions of existing businesses and successful attraction efforts, the region is poised for continued growth. The Moberly Area Economic Development Corporation (MAEDC) seeks to leverage resources from the local, state and federal level to become a premier economic development organization in rural markets. This collaborative approach connects businesses and government in a unified and mutually beneficial way. MAEDC is built on its multi-county partnership and regional interconnectedness. These partnerships put communities in the region on the map and allow access to the world of business.
Oswego County, New York
Oswego County, New York's extensive highway network provides hundreds of miles of efficient navigation. Interstates 81 and 90 provide north-south and east-west movement to major cities in the Northeastern U.S. and Ontario, Canada, with a population of 90 million people within a six-hour drive.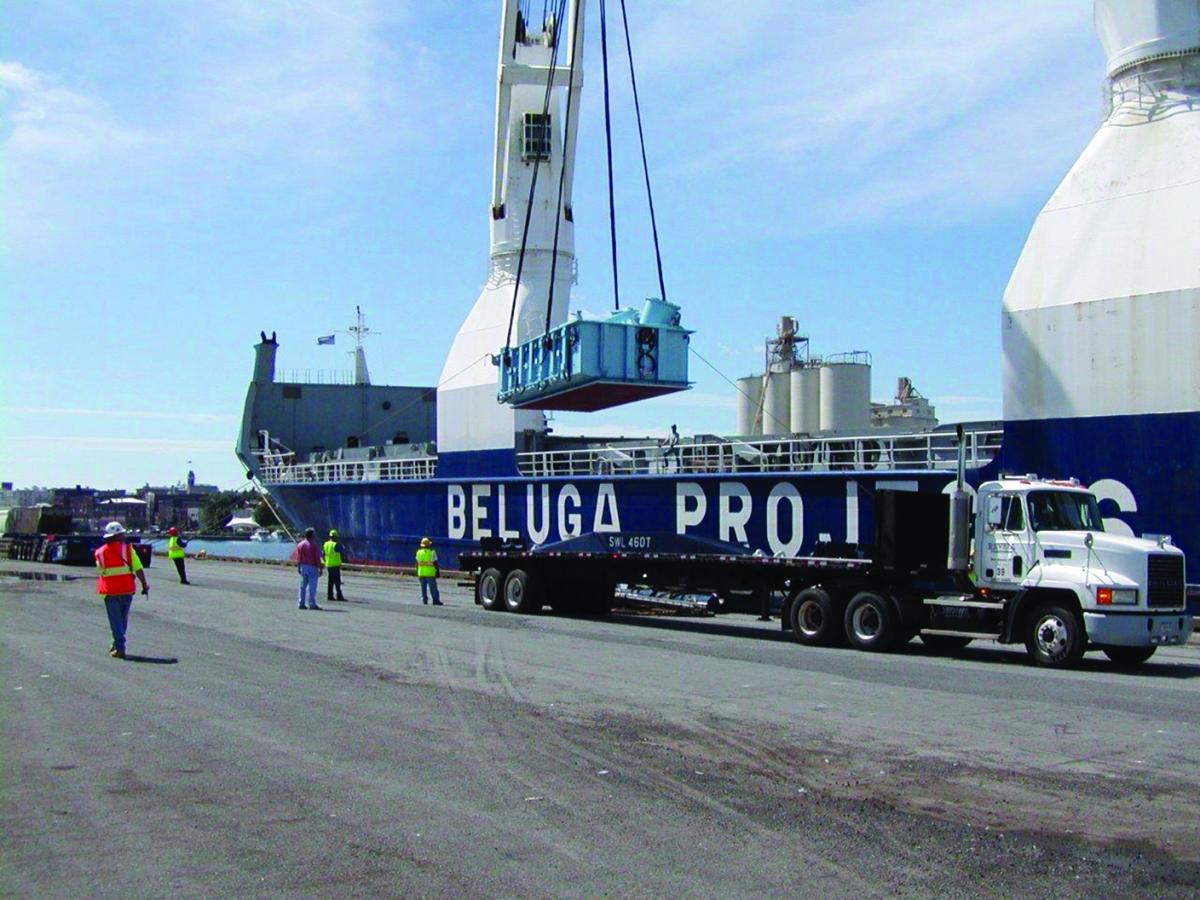 The Port of Oswego is the first U.S. deepwater port of call on the Great Lakes in the St. Lawrence Seaway. From the Port, cargo can be shipped by barge through the New York State Canal System or can continue west through the Great Lakes Waterway all the way to Minnesota. The port has on-dock truck and rail loading capabilities, with service through CSX Railroad throughout the U.S. and Canada. Shipments can be stored onsite for just-in-time transport. Future expansion includes the development of a regional inland port.
Air transportation is available locally via the fully equipped Oswego County Airport, ideal for small planes and corporate jets. Hancock International Airport is a short drive from Oswego County and offers general passenger travel and air freight shipping.
Oswego County's many available Industrial Park sites offer convenient access to the County's transportation network. There are over 25 local carriers providing both short- and long-distance trucking to and from Oswego County. Connecting lines enable transport to every major U.S. market, making it easy to optimize transportation needs.
The ability to use road, rail, water or air allows for seamless multi-modal transportation. Products can be delivered anywhere they need to go from Oswego County.
Palestine, Texas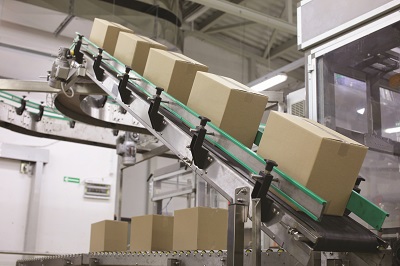 Located in Northeast Texas at the confluence of multiple U.S. and state highways that provide excellent access to Interstates 45 and 20, Palestine is located within a five-hour drive of over 25 million people.  Palestine is home to two major Walmart Distribution Centers and a Ben E Keith Distribution Center. The Willow Creek Business Park provides 352 acres of beautifully landscaped, curb and gutter commercial sites. Sites in the Business Park range in size from one acre to 100 acres. These sites are commercial zoned and served with abundant water, gas and electricity. They are ideal for various industrial and logistical uses including advanced manufacturing, logistics and distribution along with food processing. The Palestine Economic Development Corporation (PEDC) can provide assistance to companies interested in locating in the Willow Creek Business Park. Assistance that can include tax abatement, economic development grants and free or reduced land cost. 
Port Lansing, Michigan
Established in 2008, Port Lansing is the centerpiece of Capital Region International Airport's successful push into the cargo business. Today, the logistics center serves as the hub of United Parcel Service's Michigan air operations, boasts a new 48,000 square-foot warehouse facility and consistently sets annual records for cargo traffic.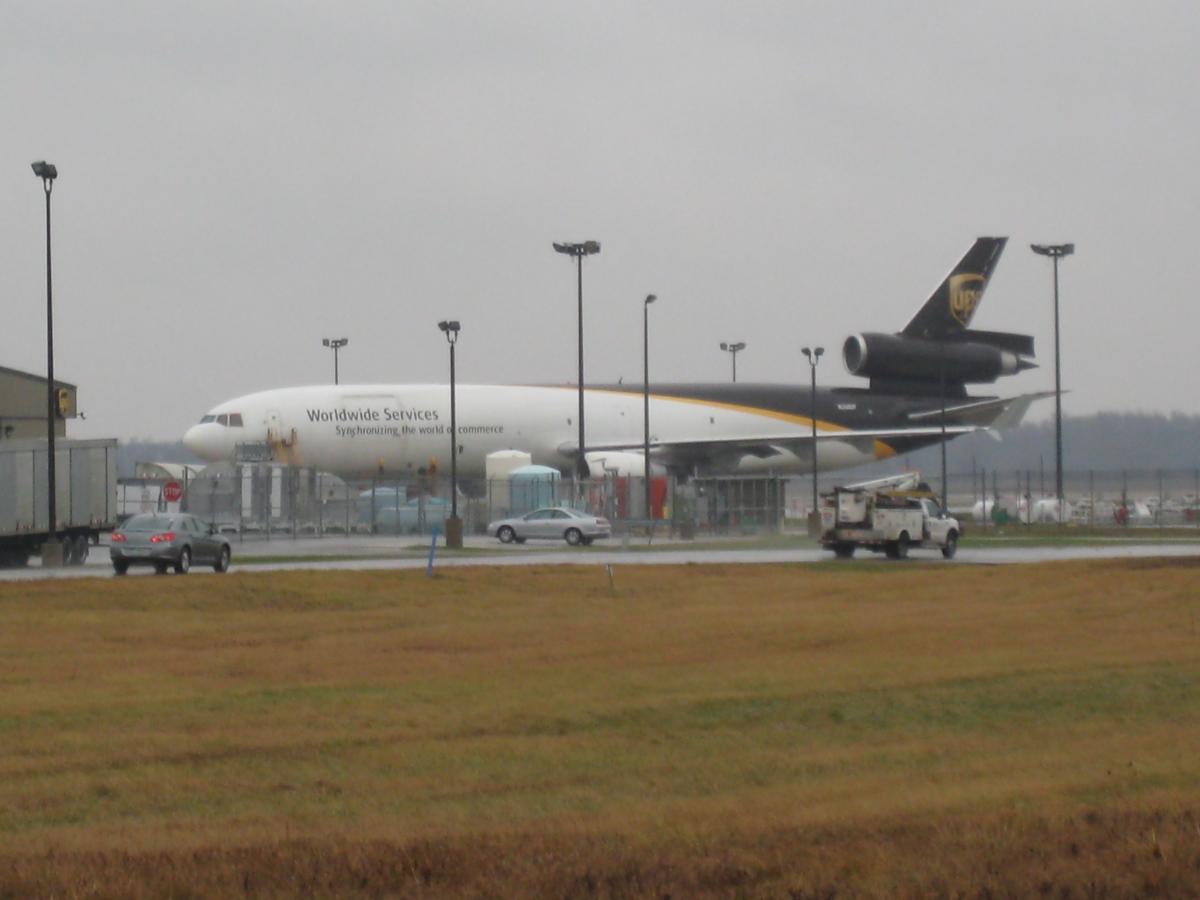 Just like the passenger side of the operation, Port Lansing touts Capital Region International Airport's two key assets: convenience and a central location.
Based in the heart of Michigan's Lower Peninsula, Port Lansing is within 500 miles of 91 million consumers — including nine million in Michigan alone. Port Lansing leaders say another key point is how quickly shipments can get unloaded in Lansing versus larger Midwest airports. Processing at bigger ports can take a week or longer, compared with the typical single day in Lansing.
Once unloaded, merchandise can travel via truck over the three interstates that crisscross the Lansing region or by rail on either of the major lines that serve the area.
Additionally, Capital Region International Airport's 8,500-foot runway accommodates 747s and MD-11s, providing global reach for inbound and outbound air cargo.
Also under the Port Lansing umbrella are 125 acres of shovel-ready land for companies to build on, the Global Logistics Centre cargo warehouse facility and freight consolidation center, and Foreign-Trade Zone No. 275, which covers an eight-county region of mid-Michigan.
The Port of Palacios, Texas
Matagorda County Navigation District No. 1 is a Special District formed in 1940 in Matagorda County, Texas. The Port of Palacios is the District's prime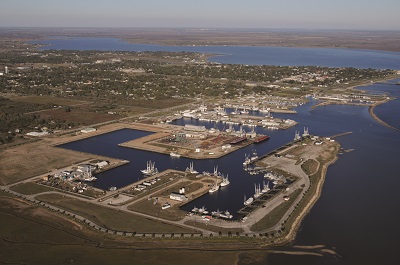 lease property, along with the 90-acre Port Commercial Center and other multi-acre development parcels, both inland and shoreline, in the area. The District lies on the Texas coast, protected by a Matagorda Bay barrier island, and within a 175-mile radius of three large metro regions – Houston, Austin and San Antonio.  It is 30 miles from US Highway 59, the future Interstate 69 Corridor.
The Palacios Boat Channel is a federally authorized 14-mile channel that connects the Port to the Gulf Intracoastal Waterway. For decades, the Port's main economic driver has been the shrimping industry. Despite many more recent challenges, the shrimping fleet is still the mainstay of Port business and the Port of Palacios is known as the "Shrimping Capital of Texas" due to its prolific production, year over year.
For the last 10 years, the Port was the site of a barge and workboat manufacturing facility, but with the downturn in barge requirements, the yard is transitioning back to Palacios Shipyard with capabilities of hauling and repairing the Gulf shrimp vessels. The Navigation District is also home to another shipyard and numerous small businesses that are related to the bait and fishing industries.
Although considered a shallow draft port, regular maintenance dredging and the Port's proximity to many large agricultural tracts and coast development projects provide a cheap, safe and environmentally friendly method of transporting fertilizer, grain, gravel and other building materials to the area.
Palacios lies in the western reaches of a vibrant and growing Matagorda County. The city's excellent education system, its quality of life and several new seaside residential communities provide a desirable location for both current and new residents.
Valdosta-Lowndes County, Georgia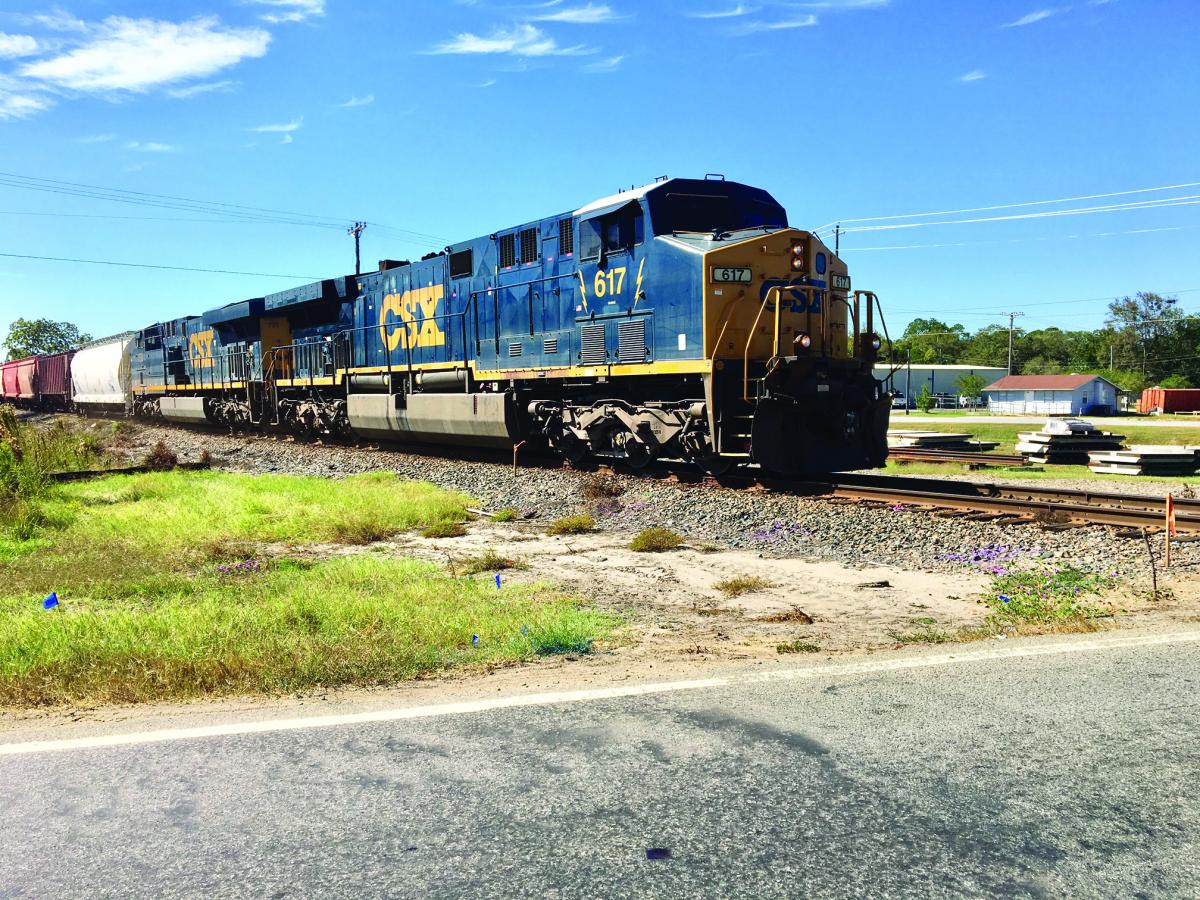 In Valdosta-Lowndes County, Georgia, they know a lot when it comes to logistics. As one of the top-five destination locations for logistics in the U.S., Valdosta's strategic location directly between Atlanta, Georgia, and Orlando, Florida, and at the crossroads of I-75 and I-10 offers a distinct advantage to logistics companies located there. From Valdosta, companies are able to enjoy one-day truck service to all of Florida and a significant distance up the eastern seaboard and out west via I-10 and U.S. Highway 84.
Commercial air service is an advantage for Valdosta with easy access to three international airports, including Hartsfield Jackson International Airport in Atlanta, Georgia; Jacksonville International Airport in Jacksonville, Florida; and Orlando International Airport in Orlando, Florida. The Valdosta Regional Airport offers daily flights connecting through Atlanta.
Eight exits run along six-lane Interstate 75 in Valdosta-Lowndes County, allowing major metro markets to be reached in one day by truck. The metro markets include Atlanta, Georgia; Orlando, Florida; Tallahassee, Florida; Tampa, Florida; Columbia, South Carolina; Birmingham, Alabama; Nashville, Tennessee; Memphis, Tennessee; New Orleans, Louisiana; and Lexington, Kentucky, just to name a few.
Those needing rail services can access two Class I rail services by both CXS and Norfolk Southern railroads.
Located near Savannah, Georgia, and Jacksonville, Florida, Valdosta-Lowndes County has easy access to freight carriers. The Port of Savannah is located 167.8 miles from Valdosta while Port of Jacksonville is 135 miles, southeast.
About the Author