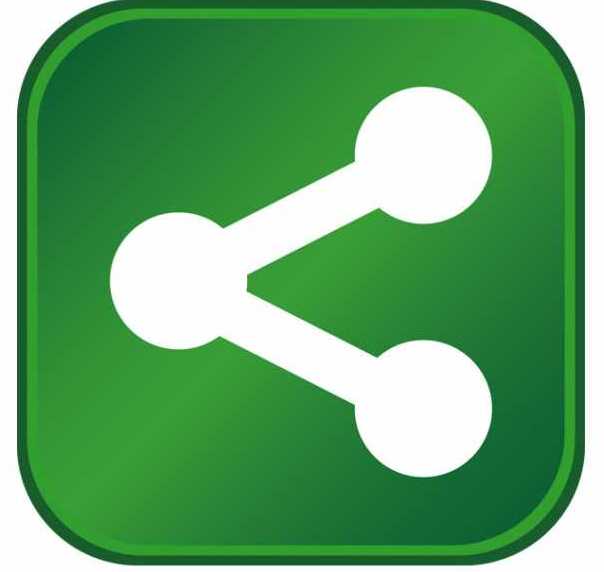 In an announcement establishing Kentucky as a top logistics center globally, Gov. Matt Bevin said Amazon, over several years, will build a $1.49 billion shipping hub to serve its fleet of Prime Air planes at the Cincinnati/Northern Kentucky International Airport (CVG) in Hebron, creating 2,700 full- and part-time jobs.
Amazon's Prime Air hub will expand the company's longstanding presence in Kentucky where it already employs more than 10,000 full-time team members at several fulfillment center locations in Central and Northern Kentucky.
"Amazon's Prime Air hub promises to revolutionize the fulfillment industry worldwide, and Kentucky is excited to partner with them as they embark on this disruptive, transformative and exciting venture," said Gov. Bevin. "Kentucky's ideal location, proven workforce and an already extensive shipping and logistics industry have been the backbone of our relationship with Amazon for nearly 20 years. This new project will pay dividends to both the company and our state, and we are truly grateful for the jobs and economic impact it will bring to the commonwealth."
The new Prime Air hub will create thousands more induced and indirect jobs. Combined with the hub's direct jobs, total annual payroll and benefits associated with the project will reach well into the hundreds of millions of dollars. Similarly, the project's economic impact will add hundreds of millions of dollars annually to the state GDP.
With agreements approved by the Kenton County Airport Board and the Kentucky Economic Development Finance Authority, Amazon will build a state-of-the-art sorting, loading and unloading facility on the airport property.
Airport board members approved a 50-year lease expandable to 900 acres of property. Additionally, CVG will invest $5 million in supporting infrastructure that will benefit the airport as a whole.
Last year, Amazon entered into agreements with two carriers to lease 40 dedicated cargo airplanes to support Prime members with fast, free shipping. Today, 16 of those planes are in service for Amazon customers with more planes rolling out over time. Amazon's Prime Air hub at CVG will support Amazon's dedicated fleet of Prime Air cargo planes by loading, unloading and sorting packages.
Dave Clark, Amazon senior vice president of worldwide operations, said Kentucky's advantages made it stand out.
"As we considered places for the long-term home for our air hub operations, Hebron quickly rose to the top of the list with a large, skilled workforce, centralized location with great connectivity to our nearby fulfillment locations, and an excellent quality of living for employees. We feel strongly that with these qualities as a place to do business, our investments will support Amazon and customers well into the future," Clark said. "We couldn't be more excited to add 2,000-plus Amazon employees to join the more than 10,000 who work with us today across our robust operations in Kentucky."
Terry Gill, secretary of the Kentucky Cabinet for Economic Development, commended the company.
"In addition to creating an outstanding number of direct jobs and further establishing Kentucky as a beacon location for the distribution and logistics industry, it's important to recognize the wider economic impact Amazon's Prime Air hub will create," Sec. Gill said. "Fully realized, this new operation will add hundreds of millions of dollars annually to Kentucky's GDP. And it will generate thousands of indirect jobs and hundreds of millions in annual wages and benefits. My congratulations to Amazon on selecting the commonwealth for this prestigious new project. We look forward to the ongoing, deeper and broader relationship."
Candace McGraw, CVG's chief executive officer, said Amazon and the airport make a great match.
"The Cincinnati/Northern Kentucky International Airport is the perfect home for Amazon's new shipping hub. From here, the company will be able to quickly and reliably reach its customers around the world," McGraw said. "We've worked hard to continue diversifying the airport's revenue streams through targeted cargo and other means, and we are thrilled to partner with Amazon in this new endeavor. In addition to benefitting the company and its customers, Amazon Prime Air will further distinguish CVG and bring significant growth to the region."
U.S. Sen. Mitch McConnell commended all those involved.
"This is great news for the Northern Kentucky region. I applaud Governor Bevin, Boone County Judge-Executive Moore and CVG CEO Candace McGraw on their leadership in working with the community, local and state officials to secure this business investment. I appreciate Amazon for its continued commitment to Kentucky jobs," McConnell said.
U.S. Sen. Rand Paul welcomed the project.
"I wholeheartedly congratulate Governor Bevin for creating the business climate that encouraged Amazon to significantly expand in Kentucky!" 
U.S. Rep. Thomas Massie, a member of the House Transportation and Infrastructure Committee, said Kentucky offers all the right elements to attract large-scale shipping investments.
"Thanks to our great workforce, central location and transportation infrastructure, Northern Kentucky and nearby Louisville are quickly becoming the logistics hub for North America," Rep. Massie said. "I want to thank Amazon, Gov. Bevin, CVG CEO Candace McGraw and local leaders for working hard to make this a reality in our district."
KY Sen. President Robert Stivers said lauded the project, saying Amazon has proven itself a key member of the state's business community.
"Congratulations to Governor Bevin and his team for making this happen," Sen. Stivers said. "We welcome Amazon's Prime Air hub to the state and appreciate their commitment and their reputation as a corporate citizen!"
KY Sen. John Schickel, of Union, said Amazon's hub and the ways it will advance the logistics industry will capture the world's attention.
"The scope of this new global shipping hub by Amazon – in terms of jobs and economic impact for Northern Kentucky alone – warrants a standing ovation," Sen. Schickel said. "I am personally grateful and extend my thanks to the company and the many individuals and organizations involved. The region's already robust shipping and distribution industry will truly be a model for the world."
KY House Speaker Jeff Hoover said the project underscores the commonwealth's pro-business approach.
"This is a great day, a giant step forward for all of Kentucky," said Rep. Jeff Hoover. "This is what happens when you create a business-friendly climate with good policies."
KY Rep. Diane St. Onge, of Lakeside Park, said the shipping hub will make a tremendous impact on the region and will attract numerous ancillary businesses and corresponding jobs.
"The announcement of the Amazon Prime Air hub is one of historic proportion and will resonate throughout Northern Kentucky, the commonwealth, and by its very nature, the larger international sphere for decades to come," said Rep. St. Onge. "This new level of partnership between Amazon and the commonwealth exemplifies how seriously we are committed to making our state the premier choice for investment and job growth. As this operation matures, we'll see these dedicated efforts continue to bear fruit. I extend my hearty congratulations and appreciation to Amazon and all involved for a job well done."
Campbell County Judge-Executive Steve Pendery, chair of Northern Kentucky Tri-ED, said the region will see significant benefits from the new shipping hub.
"This is a once-in-a-generation project for our region, representing the largest capital investment announced by a private company in Northern Kentucky in the last 30 years. We are looking at approximately a billion-and-a-half-dollar capital investment, 2,700 jobs and infrastructure improvements that will literally transform the face of Northern Kentucky and will vault us into one of the top cargo locations in the world," Judge-Executive Pendery said. "Having Amazon at CVG alongside DHL will create untold new opportunities in advanced logistics for our region."
Boone County Judge-Executive Gary Moore called Amazon's plans transformational.
"We are extremely excited to celebrate this announcement for Boone County and Northern Kentucky. Amazon is an internationally recognized brand and service that is transforming the global aviation and logistics industries, and we are very proud that they have chosen Northern Kentucky for the Amazon Prime Air hub," Judge-Executive Moore said. "I congratulate Candace McGraw and her team at CVG, the Northern Kentucky Tri-ED team and Gov. Bevin's team for their efforts in securing Amazon for our region."
Kenton County Judge-Executive Kris Knochelmann said preparation and foresight laid the groundwork for the project.
"This has been an exciting year already at CVG and now we welcome this new project by Amazon with open arms," said Judge-Executive Knochelmann. "The foresight of the leadership of the Kenton County Airport Board and CVG staff throughout the years to create a physical landscape at CVG suitable to attract such an internationally known entity such as Amazon, is truly appreciated by all of us in the Northern Kentucky and Greater Cincinnati region."
Amazon has had a significant presence in Kentucky since 1999. It currently has 11 fulfillment centers in Kentucky that employ more than 10,000 people full-time.
To encourage the investment and job growth, the Kentucky Economic Development Finance Authority at a special meeting preliminarily approved Amazon for tax incentives up to $40 million through the Kentucky Business Investment program. The performance-based incentive allows the company to keep a portion of its investment over the agreement term through corporate income tax credits and wage assessments by meeting job and investment targets. 
In addition, Amazon can receive resources from the Kentucky Skills Network. Through the Kentucky Skills Network, companies can receive no-cost recruitment and job placement services, reduced-cost customized training and job training incentives. In fiscal 2016, the Kentucky Skills Network provided training for nearly 95,000 Kentuckians and 5,000 companies from a variety of industry sectors.
A detailed community profile for Northern Kentucky can be viewed at http://bit.ly/NorthernKY.
Information on Kentucky's economic development efforts and programs is available at www.ThinkKentucky.com. Fans of the Cabinet for Economic Development can also join the discussion on Facebook or follow on Twitter. Watch the Cabinet's "This is My Kentucky" video on YouTube.