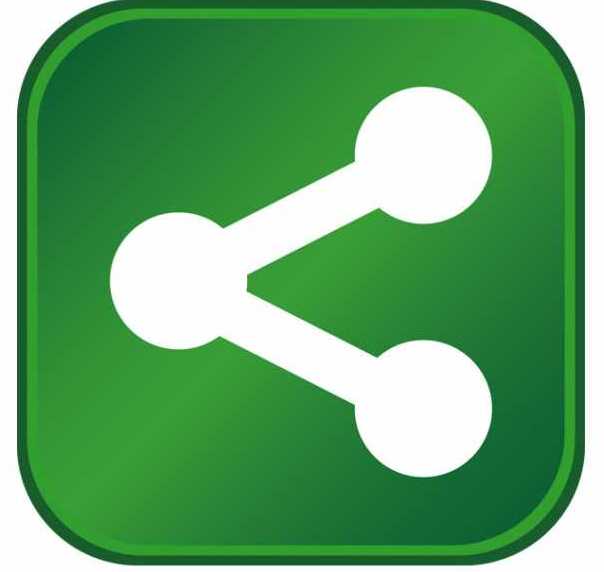 Governor Steve Beshear announced eBay Enterprise, an eBay Inc. company, plans to expand operations in Boone County, creating more than 300 new, full-time jobs and investing nearly $52 million in the Commonwealth.
eBay Enterprise's expansion will include a new 630,000-square-foot fulfillment center in Walton. It will be the company's third northern Kentucky facility. The three centers will total more than 1.4 million square feet of distribution space.
"eBay Enterprise and eBay Inc. are names that companies and people trust for commerce and online shopping," said Gov. Beshear. "This is a remarkable investment in the Commonwealth, with eBay Enterprise spending $52 million to expand its footprint in northern Kentucky. This announcement is further proof Kentucky provides a strategic location for companies to ship their products around the world."
eBay Enterprise has fulfilment operations in Walton, Louisville and Shepherdsville, employing more than 1,200 people across the state. The company is expanding to meet rising customer demand. The new facility, on Transport Drive, is expected to open this summer.
"Kentucky plays an important role in the success of eBay Enterprise and the clients we serve," said Tobias Hartmann, interim president of eBay Enterprise. "Our employees are excited about the new facility. Through their efforts, we're able to provide our world-class brands and retailers with the capacity, speed and scale needed to deliver packages quickly to consumers across the nation."
Founded in 1995, eBay Inc. enables commerce by delivering flexible and scalable solutions that foster merchant growth, and acquired eBay Enterprise in 2011. Last year, the company announced an expansion of its Louisville facility by adding 150 new jobs and investing $45 million.
To encourage the investment and job growth in Walton, the Kentucky Economic Development Finance Authority preliminarily approved the company for tax incentives up to $2.3 million through the Kentucky Business Investment program. The performance-based incentive allows a company to keep a portion of its investment over the term of the agreement through corporate income tax credits and wage assessments by meeting job and investment targets.
"eBay Enterprise is creating hundreds of new, good paying jobs for the residents of Boone County, as well as investing more than $52 million in new, state-of-the-art equipment and startup costs," said Sen. John Schickel, of Union. "This project will put a lot of northern Kentuckians to work."
"eBay Enterprise is doubling its workforce in northern Kentucky," said Rep. Sal Santoro, of Florence. "This is great news for Boone County and our entire region. I thank them for expanding their logistics center in northern Kentucky."
"eBay Enterprise's significant expansion and investment in our region is proof that northern Kentucky is a strong location for high-tech logistics operations," said Northern Kentucky Tri-ED Chairman and Campbell County Judge-Executive Steve Pendery. "Northern Kentucky Tri-ED is actively working to attract new operations like this to our region, as well as facilitate expansions like eBay Enterprise's through NKY Boost, our business retention and expansion program."
"Northern Kentucky's workforce, central location and transportation infrastructure, including DHL's presence at Cincinnati/Northern Kentucky International Airport, provide significant advantages for companies like eBay Enterprise," said Boone County Judge-Executive Gary Moore. "I thank them for announcing the creation of more than 350 new positions for residents of northern Kentucky."
Located at the center of a 34-state distribution area, Kentucky facilitates the distribution of goods and materials to a massive industrial and consumer market. Kentucky's borders are within 600 miles of over 65 percent of the nation's population, personal income and manufacturing establishments. The state ranks third in the nation in total air cargo shipments.
About eBay Enterprise
eBay Enterprise is a leading global provider of retail-optimized commerce solutions, including the Magento platform, order management, fulfillment, customer care and marketing solutions. We enable brands and retailers of all sizes to deliver consistent omnichannel experiences across all retail touch points to attract and engage new customers, convert browsers into loyal buyers and deliver products with speed and quality. With unrivaled flexibility and control, our clients are armed to accelerate sales growth and win with today's digitally connected consumer. eBay Enterprise is headquartered in King of Prussia, Pa., and has offices in Austin, Barcelona, London, Los Angeles and New York. eBay Enterprise is an eBay Inc. (Nasdaq: EBAY) company. More information can be found at www.ebayenterprise.com and www.magento.com.
Information on Kentucky's economic development efforts and programs is available at www.ThinkKentucky.com. Fans of the Cabinet for Economic Development can also join the discussion on Facebook at www.Facebook.com/ThinkKentucky or follow on Twitter at www.Twitter.com/ThinkKentucky. Watch the Cabinet's "This is My Kentucky" video on YouTube.
The Kentucky Cabinet for Economic Development is the primary state agency in Kentucky responsible for encouraging new jobs and investment in the state. New capital investment announced in Kentucky in 2013 totaled more than $3.3 billion, spurring more than 14,000 projected new jobs. Information on available industrial properties, workforce development assistance, incentive programs, community profiles, small business development and other economic development resources is available at www.ThinkKentucky.com.