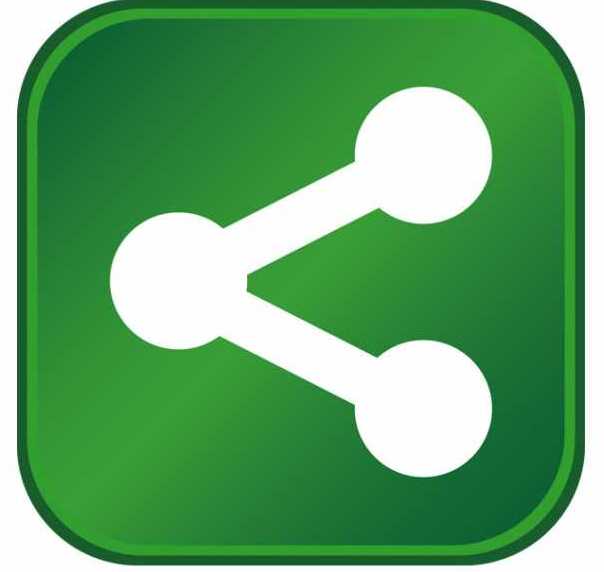 Governor Steve Beshear joined company officials and local leaders to cut the ribbon on the new and expanded eBay Enterprise fulfillment center in Boone County.
The project includes adding 300 new employees and investing nearly $52 million to operate the 630,000-square-foot fulfillment center on Transport Drive in Walton. The facility will help the company meet rising customer demands.
"I'm very excited to celebrate yet another eBay Enterprise expansion in Kentucky," said Gov. Beshear. "We're honored that this world-renowned company has chosen the Commonwealth to grow its operations. eBay Enterprise's success is further proof that Kentucky is the ideal place to ship products throughout the country and across the globe."
eBay Enterprise also operates two leased facilities in Boone County. The addition of this new facility brings the company's total northern Kentucky footprint to more than 1.4 million square feet of distribution space.
"As we continue to grow, we remain committed to providing industry-leading quality and delivery times for our clients, and this location and facility allows us to do that," said Tobias Hartmann, vice president of client success, operations and international at eBay Enterprise. "With the support from our state and local officials, our strategic partners and the talented workforce in this community, we will continue to bring commerce and jobs to Kentucky."
In addition to the Walton operation, eBay Enterprise, an eBay Inc. company, has more than 6 million square feet of warehouse space throughout the United States, Canada, Germany and the United Kingdom. 
In Kentucky alone, eBay Enterprise also has fulfillment centers in Louisville and Shepherdsville, employing more than 1,200 people across the state.
Last year, eBay Enterprise announced an expansion of its Louisville facility by adding 150 new jobs and investing $45 million.
eBay Enterprise is also the leader in local commerce enabling store-based fulfillment in more than 5,500 stores for 42 brands, 29 retailers and across 15 countries in three continents with expectations to reach 6,000 stores and $1 billion in sales by the end of 2014.
"eBay's expansion in Walton is great news for our community," said Sen. John Schickel, of Union. "We thank the company for continuing to grow and creating good paying jobs for northern Kentucky residents."
"eBay's decision to expand is proof positive northern Kentucky and Boone County is a key center for global business and trade," said Rep. Sal Santoro, of Florence. "It is also further evidence that our region plays an important role in driving the economy of our Commonwealth and the Tri-State region."
"eBay's continuing investment and expansion in northern Kentucky is testament to the available workforce in the region, our central location and both air and ground transportation access," said Northern Kentucky Tri-ED Chairman and Kenton County Judge-Executive Steve Arlinghaus.
"This project has moved quickly, and we're thrilled it will open in time for the 2014 holiday season," said Boone County Judge-Executive Gary Moore. "These 300 new, full- time jobs will have a significant impact on the livelihood of many northern Kentucky families."
Kentucky continues to attract a variety of national and international shipping companies. Located at the center of a 34-state distribution area, Kentucky facilitates the distribution of goods and materials to a massive industrial and consumer market. Kentucky's borders are within 600 miles of over 65 percent of the nation's population, personal income and manufacturing establishments. The state ranks third in the nation in total air cargo shipments.
To encourage the investment and job growth in Walton, the Kentucky Economic Development Finance Authority preliminarily approved the company for tax incentives up to $2.3 million through the Kentucky Business Investment program. The performance-based incentive allows a company to keep a portion of its investment over the term of the agreement through corporate income tax credits and wage assessments by meeting job and investment targets.
About eBay Enterprise
eBay Enterprise is a leading global provider of retail-optimized commerce solutions, including the Magento platform, order management, fulfillment, customer care and marketing solutions. We enable brands and retailers of all sizes to deliver consistent omnichannel experiences across all retail touch points to attract and engage new customers, convert browsers into loyal buyers and deliver products with speed and quality. With unrivaled flexibility and control, our clients are armed to accelerate sales growth and win with today's digitally connected consumer. eBay Enterprise is headquartered in King of Prussia, Pa., and has offices in Austin, Barcelona, London, Los Angeles and New York. eBay Enterprise is an eBay Inc. (Nasdaq: EBAY) company. More information can be found at www.ebayenterprise.com and www.magento.com.
For more information about Northern Kentucky Tri-ED, visit www.NorthernKentuckyusa.com. Northern Kentucky Tri-ED can also be followed through social media channels via Facebook, LinkedIn, Twitter and YouTube.