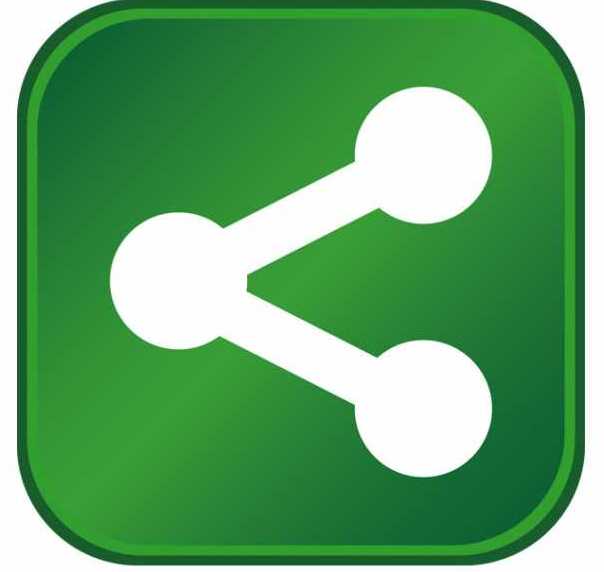 International logistics leader to create 120 jobs, invest $47 million
Governor Steve Beshear and Lieutenant Governor Jerry Abramson today joined community leaders and officials from DHL Express to celebrate the groundbreaking for a new 193,000-square-foot sorting facility in Erlanger. The expansion brings 120 full-time jobs and an investment of $47 million.
DHL officials anticipate the new facility will be operational by November. Upgrades are also planned for an existing 520,000-square-foot facility.
"DHL is a global leader in the shipping industry, and we're thrilled to have them make this substantial investment in northern Kentucky," Gov. Beshear said. "Millions of packages are processed at its current facility each month, and now that amount will continue to grow."
The expansion demonstrates Kentucky's ability to provide an efficient infrastructure to meet the needs of such a significant international company, Gov. Beshear said, adding the expansion will also help Kentucky companies get products and packages into the global stream of commerce.
"DHL already employs about 2,000 people in this area, and now, 120 more Kentuckians will have jobs thanks to DHL," said Lt. Gov. Abramson. "This reflects the high quality of Kentucky's workforce and the ability of the Commonwealth to attract first-class companies such as DHL."
DHL Express was founded in 1969 when three friends personally shipped papers by airplane from San Francisco to Honolulu so the customs clearance for a ship's cargo could begin before the ship's arrivals. The company has grown to become a world leader in the international express, air and ocean freight, road and rail transportation, logistics and international mail services. Today, DHL is part of Deutsche Post DHL, headquartered in Bonn, Germany. The company's global network covers more than 220 countries and territories worldwide.
"This region is important for DHL as we continue to grow our international trade routes," said DHL Express Regional CEO Stephen Fenwick. "Our multi-million dollar expansion at the Cincinnati/Northern Kentucky International Airport builds upon our commitment to the U.S. market and our global clientele. DHL has made a significant investment in both the facility as well as the community that supports it. We are grateful to Gov. Beshear and to our local teams for helping us to ensure that we continue to provide the best possible service to our customers."
DHL is one of more than 170 European companies that have a presence in the Commonwealth. Collectively, those companies employ more than 26,000 people.
To encourage the investment and job growth in Northern Kentucky, the Kentucky Economic Development Finance Authority (KEDFA) preliminarily approved the company for tax incentives up to $1.5 million through the Kentucky Business Investment program. The performance-based incentive allows a company to keep a portion of its investment over the term of the agreement through corporate income tax credits and wage assessments by meeting job and investment targets.
KEDFA also approved DHL Express for tax benefits up to $500,000 through the Kentucky Enterprise Initiative Act that allows approved companies to recoup Kentucky sales and use tax on construction costs, building fixtures, equipment used in research and development and electronic processing equipment.

"I am pleased to hear DHL recognizes the solid work ethic and excellent quality of life in Boone County," said Sen. John Schickel, of Union. "These new jobs will provide a boost to our economy and offer new opportunities for our workforce."
"Today's groundbreaking is further proof that Boone County as well as Northern Kentucky as a whole serves as an important economic hub for the entire Commonwealth," said Rep. Addia Wuchner, of Florence. "DHL's decision to locate and expand in our region is also a testament to the outstanding business climate, availability of our workforce, and the quality of life we offer."
"DHL continues to impress Northern Kentucky Tri-ED with its aggressive growth at CVG (Cincinnati/ Northern Kentucky International Airport)," said Steve Arlinghaus, Kenton County Judge-Executive and chairman of Northern Kentucky Tri-ED. "We are blessed with ample acreage on the south side of the airport for DHL's growth and our workforce continues to deliver for DHL."
"The resurgence of DHL in Northern Kentucky has been phenomenal," added Boone County Judge-Executive Gary Moore. "The county has established a strong working relationship with DHL and applauds DHL on its seventh project in our area resulting in more than 2,000 total jobs."
For more information on DHL, visit www.dhl.com  
Information on Kentucky's economic development efforts and programs is available at www.ThinkKentucky.com. Fans of the Cabinet for Economic Development can also join the discussion on Facebook at www.Facebook.com/ThinkKentucky  or follow on Twitter at www.Twitter.com/ThinkKentucky
For more about the Northern Kentucky Tri-ED, visit www.NorthernKentuckyusa.com  Northern Kentucky Tri-ED can also be followed through social media channels via Facebook , LinkedIn, Twitter and YouTube.
A detailed community profile for Northern Kentucky can be viewed at www.thinkkentucky.com/EDIS/cmnty/index.aspx?cw=049