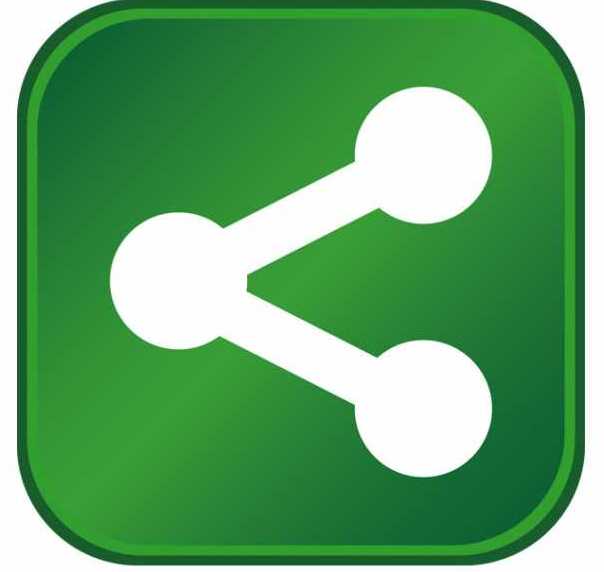 Harbor Freight Tools USA Inc., a rapidly expanding discount tool retailer with over 430 stores nationwide, will greatly expand its existing distribution center in Dillon County. The approximately $75 million investment is expected to generate 200 new jobs.
"We are excited about breaking ground on what will be a dramatic expansion of our operation in Dillon County. Dillon has been the hub of our eastern distribution network for over a decade and South Carolina has been a great home for our company, providing us with a strong and skilled workforce and an excellent place to do business. With this expansion we're making a commitment that extends far beyond building and equipping a new building – we're making a commitment to outstanding corporate citizenship and a commitment to a great corporate culture that will make Harbor Freight Tools the employer of choice in the Pee Dee Region. We appreciate all the support we've received from state and local officials and we're very proud of the extraordinary team we're building in Dillon," said Eric Smidt, CEO of Harbor Freight Tools.
Harbor Freight Tools plans to add approximately 1 million square feet of space to the company's existing facility in the Tri-County Gateway Industrial Park in Dillon. The company built its original Dillon distribution center in 2001 and expects to complete the expansion by early 2014. The company plans to begin hiring for new positions in October. Anyone interested in job opportunities should visit the careers page at the Harbor Freight Tools website at www.harborfreight.com/employment-opportunities.
"We celebrate Harbor Freight Tools' decision to greatly expand its footprint in our state with a $75 million investment and the creation of 200 new jobs in Dillon County. South Carolina provides a great location for companies to reach markets across the Southeast and, with our port facilities in Charleston, around the globe. Coupled with our business-friendly climate and skilled workforce, it's easy to see why more and more companies are choosing to locate and expand here," said Gov. Nikki Haley.
Since January 2011, South Carolina has recruited more than $322 million in capital investment and more than 2,800 jobs in the distribution and logistics sector.
"Today's announcement is another terrific example of what Team South Carolina can accomplish in the economic development arena. State and local officials worked with the company to make this happen. Harbor Freight Tools' investment means more jobs and sustainability for the local community. Every one of these jobs will have impact," said Secretary of Commerce Bobby Hitt.
The Tri-County Gateway Industrial Park is jointly owned by Dillon, Marlboro and Marion counties. All three counties had a hand in bringing the project to fruition.
"With our hardworking people, our proximity to major markets, our technical colleges and our available Industrial sites, our area has always been an ideal location for any industry. We were very happy to assist Harbor Freight Tools with this expansion," said Dillon County Council Chairman Archie Scott.
"On behalf of Marion County we are excited about the expansion of the Harbor Freight complex. This expansion and the additional new jobs are great for our region and especially Dillon, Marlboro and Marion Counties. The Tri-County Partnership is a wonderful example of how working in collaboration can be successful," said Marion County Chairwoman Elista Smith.
"The expansion of Harbor Freight Tools Distribution Center in the Tri-County Gateway Industrial Park along with 200 new jobs is great news for our region. The ongoing collaboration between Marlboro, Marion and Dillon counties to alleviate high unemployment in these rural counties demonstrates their commitment to sustain local communities and to improve the quality of life of our citizens," said Marlboro County Council Chairwoman Dr. Carolyn Prince.
"I am encouraged by the continued investment that Harbor Freight Tools is making in Dillon County. For the past 12 years Harbor Freight has been an outstanding business partner employing many of our friends and neighbors. The benefits to our citizens, the Tri-County Gateway Industrial Park and the Pee Dee area from this expansion are immeasurable. The training programs, education initiatives and available workforce in the tri-county area are working together to move Dillon County into the future," said state Sen. Kent Williams.
"Today we are all winners. Available industrial product, skilled workers, reliable infrastructure such as electricity and a business friendly environment makes the Tri-County Gateway Industrial Park very attractive to industry. The expansion of Harbor Freight Tools is a direct result of the efforts of our economic development team and our local and state allies working in unison with Harbor Freight Tools. We know this is the beginning of something great," said Bill Fleming, CEO and president of the Marlboro Electric Cooperative.
"On behalf of the North Eastern Strategic Alliance, I would like to thank Harbor Freight for their decision to grow and expand their presence in the NESA region. Harbor Freight has been a valued member of our corporate family for a number of years and the expansion of their operation in the Tri-County Gateway Industrial Park speaks volumes to the business climate and labor force within the region. We applaud this expansion which will bring additional job opportunities for the citizens of our area," said state Sen. Yancey McGill.
With the expanded distribution facility, Harbor Freight Tools will increase the amount of product it ships through the Port of Charleston.
"We are pleased that Harbor Freight Tools has chosen South Carolina for its distribution center expansion, which will more than triple their volume through the Port of Charleston," said Jim Newsome, president and CEO of the South Carolina Ports Authority. "With access to Charleston's deepest seaport facilities in the Southeast, our state is ripe for distribution projects. We look forward to growing our port's great relationship with Harbor Freight over the coming years."
The Coordinating Council for Economic Development approved a rural infrastructure grant of $1 million and approved job development credits. A Community Development Block Grant worth $1.46 million was also approved.
About Harbor Freight Tools
Founded 35 years ago and still family-owned, Harbor Freight Tools is America's leading provider of high quality tools at the lowest prices available at over 430 stores nationwide and on-line at www.harborfreight.com.
About S.C. Department of Commerce
As South Carolina's leading economic development agency, the Department of Commerce works to recruit new businesses and help existing businesses grow. Commerce won the Gold Shovel Award and the Project of Year Award from Area Development magazine in 2012. Also, the state was ranked first in attracting jobs through foreign investment by IBM-Plant Location International. Commerce has been part of recruiting world-class companies to South Carolina such as Boeing, Bridgestone, Continental, Monster.com, Heinz, ZF Group, BMW and Google Inc. Commerce also supports small and existing business, rural development initiatives and offers grants for community development. For more information, visit www.SCcommerce.com