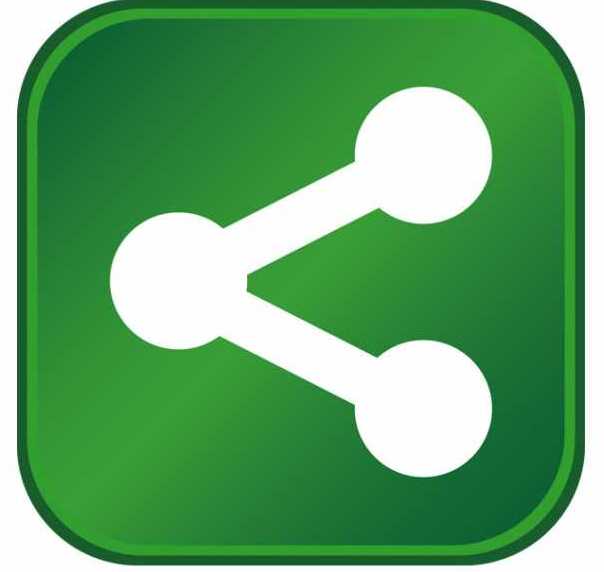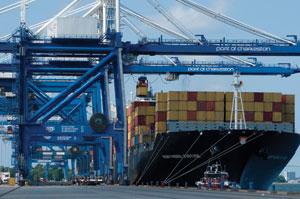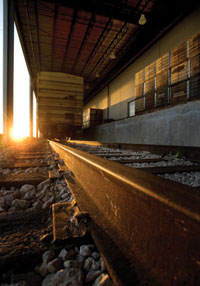 From seaports to river ports to those that are inland, ports are a vital part of our economy. They touch a large percentage of the goods and products that both consumers and businesses alike depend on for their daily operations.
What is a port, exactly?
While the definition of a port might seem obvious, ports can take drastically different forms in the United States. However, one thing remains the same – they all are economic engines that drive development and commerce in their regions.
According to the American Association of Port Authorities (AAPA), there are approximately 360 public and private-owned commercial sea, lake and river ports that maintain the shore-side facilities for the transfer of cargo between ships, barges, trucks and railroads. There are also inland ports, sometimes called dry ports, which are non-maritime terminals directly connected by road or rail as a center for cargo transportation. Adding to the complexity of the term, some ports, like the Port of Ridgefield in Washington State, don't move cargo and aren't situated on water, but exist simply for economic development purposes.
Since most ports do move goods, the AAPA said that U.S. ports and waterways handle more than two billion tons of domestic and import/export cargo annually. They anticipate that by 2020, the total volume of cargo shipped by water is expected to be double that of 2001 volumes.
As testament to their economic might, some port authorities even have jurisdiction over airports, bridges, commuter rail systems, industrial parks, Foreign Trade Zones and other public facilities.
Ports – a canary in the coalmine
Not surprisingly, ports are acutely in touch with the state of the economy. Many ports noticed the effects of the economic downturn before most business sectors.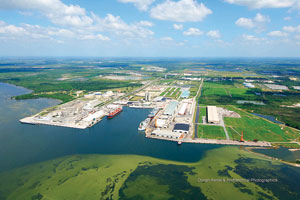 Steve Tyndal, senior director of trade development and special projectsat Port Manatee, located on the Gulf coast of Florida said, "Seaports in general are an economic canary in the coalmine. When there's an economic downturn or uptick, very often seaports experience that before many others do. We first started experiencing down trends in late 2007. By 2008, we were well into the recession. Now, we're at a point where we're not seeing the dramatic declines we did early on, but we haven't yet experienced a convincing recovery. We're bouncing off the bottom."
However, giving hope to economic sectors everywhere, he added, "We've already booked enough business in 2011 and 2012 to give us confidence that we're not far away and because of important new revenue streams that are coming into our coffers, we're feeling good about where we are and will be in the next 18 months."
Corroborating that sentiment, Thestreet.com recently noted that the nation's major retail ports are expected to see import volume reach 14.5 million containers for 2010, a 15 percent increase from 2009 – however that's still off the 15.2 million containers handled in 2008. And, according to the National Retail Federation's monthly global Port Tracker report, U.S. ports handled 1.3 million containers in June, a 30 percent gain from June 2009. It was the seventh consecutive month of year-over-year improvements.
Even more optimistically, Don Allee, executive director at the Mississippi State Port Authority at Gulfport in Mississippi, is projecting great growth over the next decade. He said, "We feel as though the container business is going to increase, with a huge amount of containers coming in and out of the U.S. While we currently handle about 200,000 containers a year, we're positioning ourselves to handle over a million containers a year in the next 10 years. If you're not prepared for the recovery and surge in container volume as the economy recovers, you won't be a very effective player."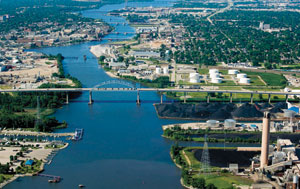 Panama Canal's expansion driving growth, partnerships
With Panama Canal's major expansion well underway, ports around the county – especially those located in the Gulf of Mexico – are gearing up for a surge in increased traffic. The Panama Canal's $5.25 billion expansion will double the waterway's capacity and allow for the passage of longer and wider vessels. It is scheduled for completion in 2014 and will increase the amount of cargo that flows through the all-water route from Asia to the Gulf and East Coasts of the U.S. via the Panama Canal.
Ports such as the Port of Gulfport and Port Manatee have both entered into Memorandums of Understanding (MOU) with the Panama Canal Authority, which are non-binding partnerships that allow for joint marketing ventures, information sharing and technological interchange.
"We expect, in a five-year period after the completion of the expansion, that as many as 3 million TEUs or containers will be diverted from West Coast ports through the canal into our area," said Port Manatee's Tyndal. "We're doing everything we can to be ready for that opportunity."
Even river ports are taking advantage of this partnership. The Tennessee-Tombigbee Waterway (TTW) recently signed an MOU with the Panama Canal Authority, the first such agreement with any inland waterway. Based in Columbus, Mississippi, the TTW is a four-member interstate compact between Alabama, Kentucky, Mississippi and Tennessee that involves 14 river systems, serves 17 states and reaches more than half the nation's population.
A huge cost and energy savings for water-based shipping
One of the biggest benefits of shipping cargo by boat is energy savings, which translates in reduced costs, lower pollution emissions and even improved safety.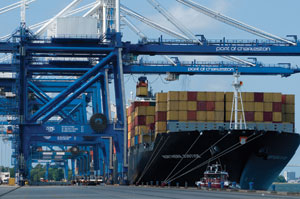 Moving cargo by boat is one of the lowest-cost transportation methods available.
Dean Haen is port manager at the Port of Green Bay in Wisconsin, which is the western-most port on Lake Michigan. Companies that use the port include Georgia Pacific, Procter & Gamble and Great Lakes Calcium. He said, "As the cost of fuel rises, water transportation is more affordable. Port cities have an advantage in today's economy."
Western Lime Corporation is one of the terminal operators at the Port of Green Bay. The company imports limestone from quarries on the Great Lakes. Mike Nast, vice president there, said that the company brings in 400,000 tons of stone a year, which wouldn't be logically or economically feasible by any other method of transportation.
He said, "Each boat typically delivers about 20,000 tons per shipment. It would take 200 rail cars or 800 trucks to equal a single boat load of stone. It takes 20 shiploads to deliver our annual requirement. When you do the math, it is impossible to consider rail or truck deliveries of stone. A high-calcium lime operation like our Green Bay plant would simply not exist without the ability to receive limestone by lake vessel."
Along with cost savings, maritime shipping reduces the amount of fuel used. Hank Hoffman is president of Seabridge Freight, which runs tugboat-and-barge shipping from Port Manatee to the Port of Brownsville, Texas, across the Gulf of Mexico.
He noted, "Over the course of two years, we've demonstrated the ability to save lots of fuel and curb energy dependence on foreign countries. By burning much less fuel per ton of cargo moved, we've reduced emissions in the air. But the biggest savings, I think, is safety. We've moved 150 million ton miles of cargo and have never had an accident."
In fact, this method of shipping is gaining so much traction that the Department of Transportation's Maritime Administration awarded grants to 18 marine corridors, including the one that Seabridge Freight uses, expressly for the purpose of reducing air pollution and traffic congestion along surface corridors, as well as providing jobs.
Driving economic activity to the area
For every ton of cargo that moves across a port's dock, $51 is returned back to community, according to Orlando Ciramella, senior director of trade development at Port of Port Arthur in Texas. Based on that model, last year, the Port of Port Arthur returned $24 million back to the community.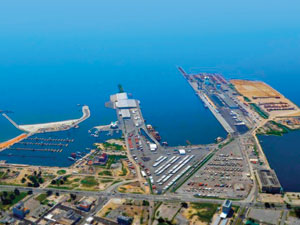 Port of Port Arthur is strategically located midway on the barge shipping routes of the Gulf Intracoastal Waterway that extends from St. Marks, Florida, to Brownsville, Texas, and is 19 miles from the Gulf of Mexico. In addition to handling bulk and breakbulk commodities, along with military cargo, several refineries use the port to move their project cargo. Therefore, it's good news to the local economy that Motiva – a joint venture of Shell Oil Co. and Saudi Refining, Inc. – is engaged in an estimated $7 billion expansion targeted for completion in 2012. Total Oil of France also has a $2.2 billion expansion project under way in Port Arthur.
"When it's completed, Motiva will be the largest refinery in the United States. Most of the vessels that will be installed are being built off site offshore and, without exception, will be moving across our docks to be transported and assembled on site," said Floyd Gaspard, executive port director there.
Byron Miller, director of marketing, public relations and planning for the South Carolina State Ports Authority, noted that states with ports will grow and thrive at a higher rate than those without ports and their associated economic activity.
Like other pro-business ports, the Port of Charleston, a deep water port in South Carolina, has invested heavily in infrastructure improvements. This includes plans to build out 20 million square feet of new distribution space within the port's service area to drive additional import cargo to Charleston's docks. Currently, the port handles more than 100,000 BMW cars a year that are made in the state for export.
"Since day one, the Port of Charleston has been one of the major reasons BMW Manufacturing has been in South Carolina," said Bobby Hitt, department manager for corporate affairs for BMW. "The port's staff is flexible and they know our business, and South Carolina is an ideal, pro-business state for BMW to continue to grow."
Market access is another factor
Ports, with their abundant, multi-modal connections make it easy for businesses to reach their markets by ship, rail and truck.
"Our customers rely on market access, speed and efficiency, and the Port of Charleston delivers on all three for us," said Mac Forehand, director of Southeast sales for Performance Team, whose customers include major retailers such as, Belk, Gap, Old Navy, Anna's Linens and Gerber Childrenswear. "Charleston's chief advantage is the port's deep water, especially in light of the Panama Canal expansion."
Derek Lord, director at the City of Green Bay (Wisconsin) Economic Development, noted that ports are a important draw for businesses, especially those that need – or even may need – to import bulk commodities or export large items.
"A port is an amenity that sets us apart from many other communities. Who doesn't have railways, highways and interstates? But not many cities have international ports, especially Midwestern cities. Being near a port facility is both a short- and long-term strategic business decision. The more options businesses have, the more successful they are going to be," Lord said.
Businesses in other areas echo that sentiment.
"As we looked across the south for sites, we put a priority on port access, because we can reach the majority of U.S. refineries and southern chipmills by barge. Port of Columbus (in Mississippi) is a well-managed port and located in a good timber basin. Obviously, the port was a big factor in our decision to locate there," said Mike McCollum, VP of supply for KiOR, a producer of renewable crude oil from wood chips and wood pulp.
Another example is Chiquita, which relocated to the Port of Gulfport in Mississippi from New Orleans in the early 1970s.
"Gulfport is easier to access from the open waters of the Gulf, and is strategically ideal for the efficient delivery of our products throughout the southeast and middle section of the U.S. And, the port is a very viable partner to its tenants," said Tony Caranna, regional manager of Gulf operations for Chiquita Brands.
Job creation and economic support are the main focus for some ports
Ports like Port San Antonio, an inland port in Texas and Washington state's Port of Ridgefield are focusing heavily on creating jobs and other economic opportunities.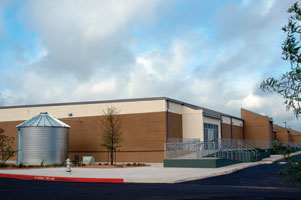 Port San Antonio was created at the site of the former Kelly Air Force Base that closed to a BRAC decision. This master-planned complex includes aerospace facilities, an industrial complex and an air cargo terminal. Tenants include Boeing, Lockheed Martin and Pratt & Whitney and the Air Force.
Another company that's been at the port for a decade is Affiliated Computer Service (ACS), a Xerox company. It recently moved to a new site on the port, nearly doubling its space to 74,000 square feet.
"We feel right at home at Port San Antonio," said Alex Camacho, ACS project director. "The port has a clear understanding of what we need to succeed – from meeting our day-to-day facility needs to undertaking ambitious projects such as this building, which supports our long-term plans."
The Port of Ridgefield is also focusing on preparing its community for economic growth. Brent Grening, executive director at the port said, "Our port's goal is to develop the infrastructure so there's water, sewers, roads and basics of infrastructure in industrial areas, and to even sell businesses."
For example, it facilitated the construction of a new, $32 million highway interchange in the area to handle projected growth.
"Our challenge in this marketplace is to get prepared so our community is in a better competitive position," he added.
Ultimately, that's what ports throughout the country – regardless of their location – are doing. Though infrastructure improvements and savvy economic development plans, ports are driving business growth and local economies in more than 350 areas around the country, which is big business, indeed.
About the Author