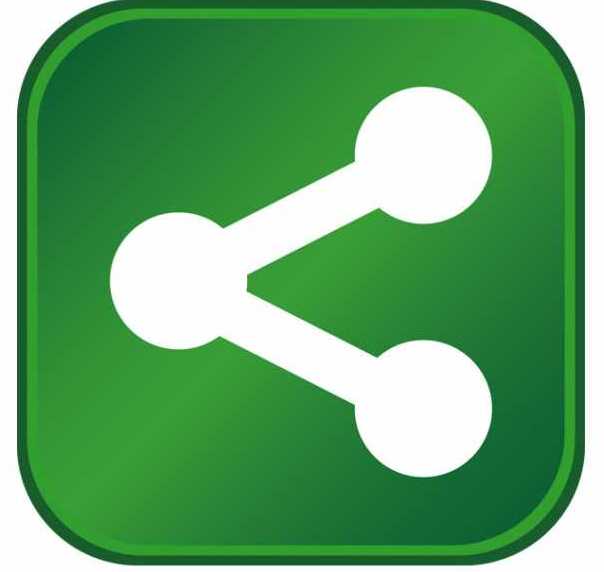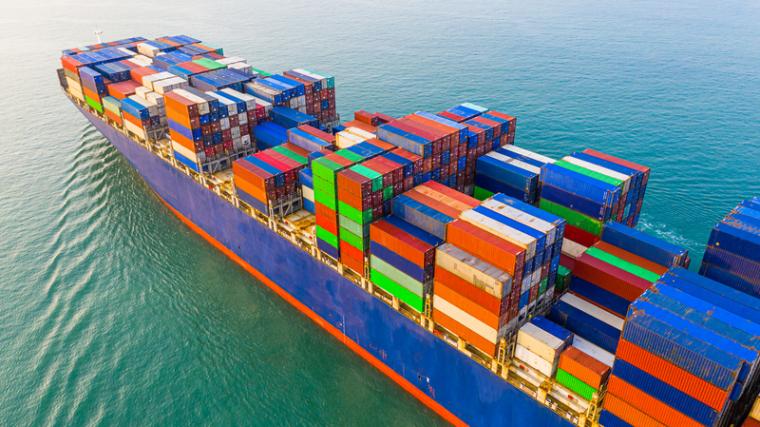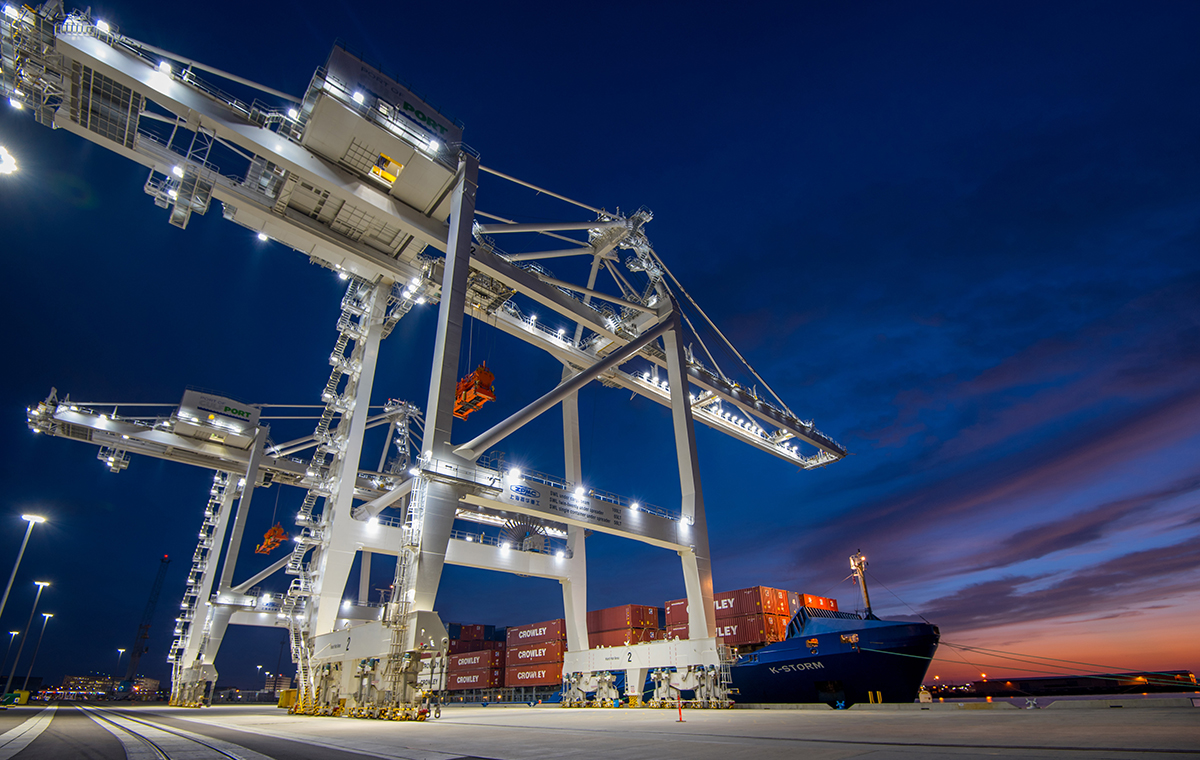 Ports are responsible for more than moving goods in and out of regions. They are also major economic engines that drive the influx of business development, which in turn has a trickle-down effect to the entire geographic area surrounding the port. Ports come in a number of forms—including seaports, riverports and inland ports. Take a look at what is happening at ports coast to coast.
A conduit between the Midwest and the world
Appalachian Regional Port, Murray County, Ga.
The Appalachian Regional Port (ARP), operated by the Georgia Ports Authority, provides a powerful new gateway to global markets. The port opened in 2018, sits on 42 acres and currently has a capacity of 50,000 containers per year, with plans to double that in 10 years.
Shippers can take advantage of a direct, 388-mile CSX rail route from the Port of Savannah's Garden City Terminal to the Appalachian Regional Port. The port recently introduced dual rail service from the Port of Savannah to Chicago, which has bolstered business in both the region and at the Port of Savannah.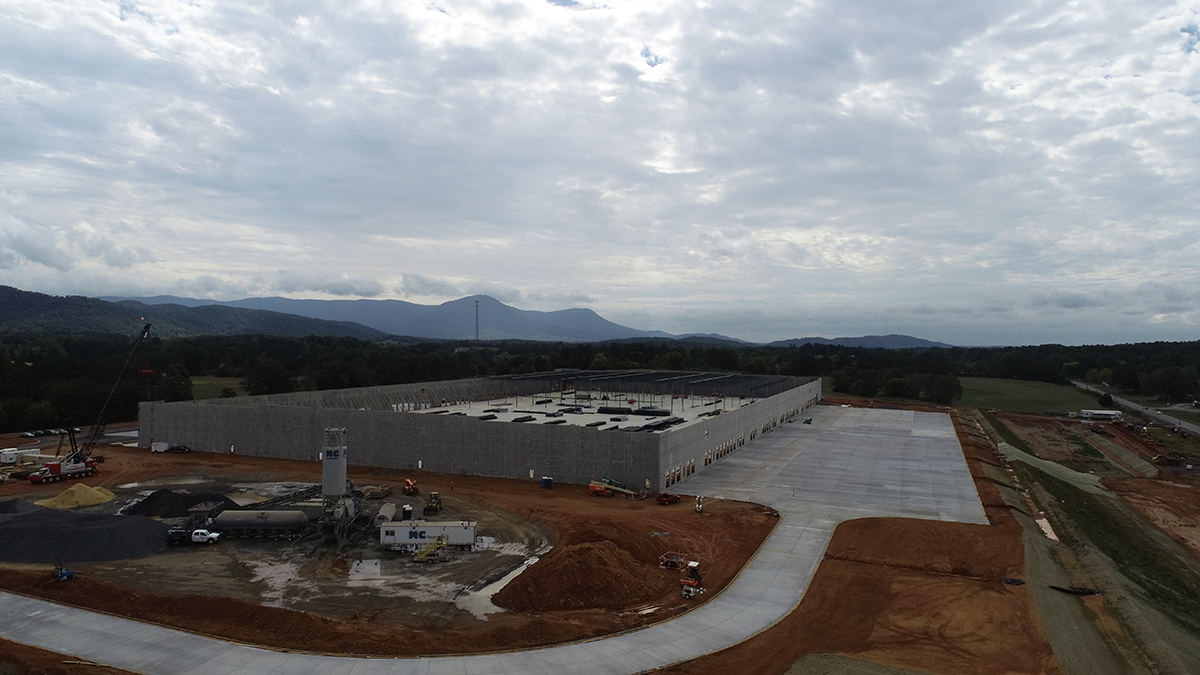 "In the region, we're seeing an increase in distribution centers," says Illya Copeland, executive director of the Murray County Industrial Development Authority & the Development Authority of Murray County. "There is so much import and export going on—people are looking at us because they're seeing the logistical advantage." This includes a $32 million logistics center for GE Appliances that's in the works in Murray County, located a mile south of the port. It will create approximately 110 jobs.
The Georgia Ports Authority created the port to be able to more efficiently serve the five-state radius around the port. "The effect is creating more growth. We're seeing excellent result in wages, which is increasing the average wage in the community," says Copeland. "There's a big ripple effect, because we're seeing retail growth, growth in population and now retail services are starting to come."
The Appalachian Regional Port also has major environmental and road safety benefits. The port has taken approximately 50,000 semi-trucks off the road between Savannah and Murray County each year. Each round-trip container moved via the port offset 710 truck miles on Georgia highways.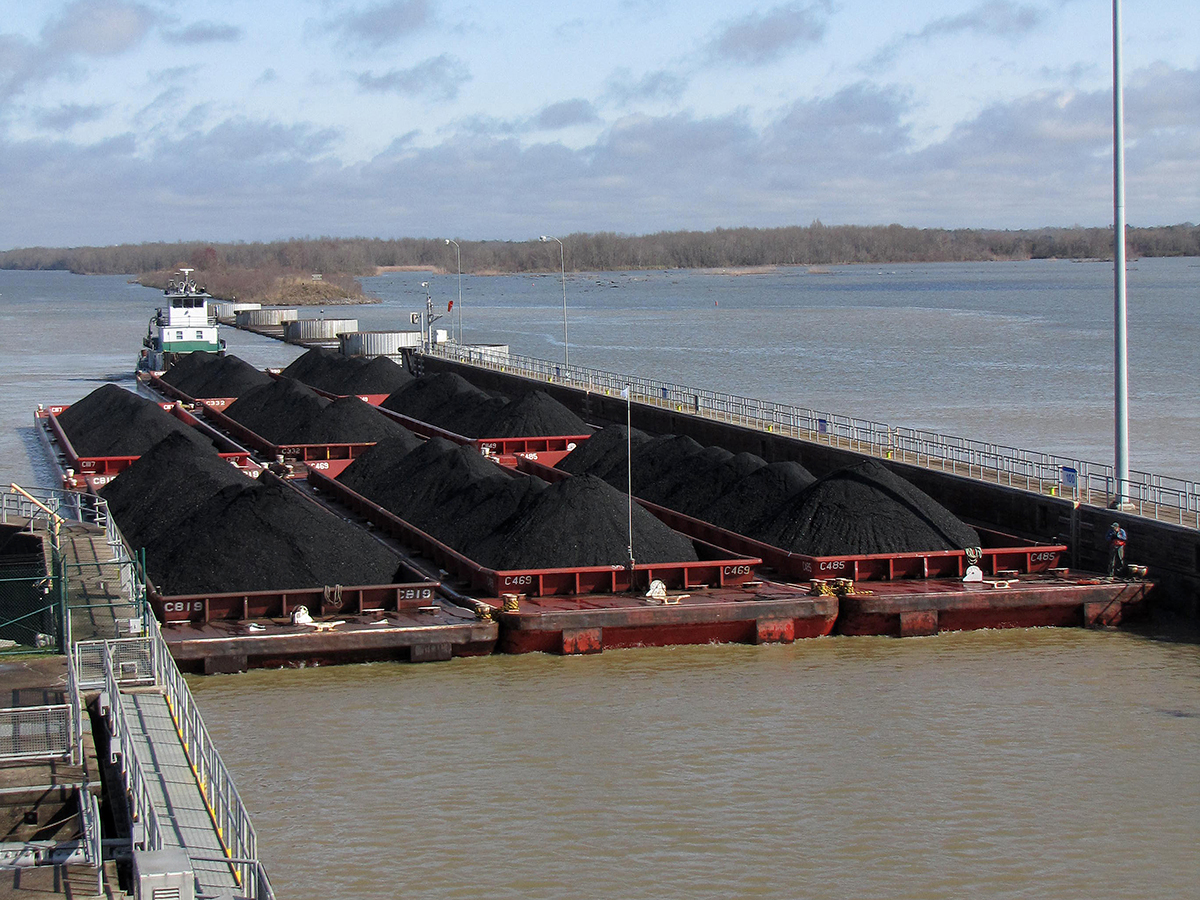 A busy water highway serving five states
Tennessee-Tombigbee Waterway Development Authority, Columbus, Miss.
The Tennessee-Tombigbee Waterway— "Tenn-Tom" for short—is a 234-mile-long waterway strategically located to serve 23 states in the Midwest and Southern United States. The Tenn-Tom is part of the Marine Highway System and has the designation of M-65, which runs from Paducah, Ky., to Mobile, Ala.
Many products move along the Tenn-Tom, primarily aggregates, agricultural, steel, fuel and chemicals. The waterway is seeing increased interest from metal-related industries.
One example is Steel Dynamics, the third-largest producer of carbon steel products in the U.S., which ships approximately 1 million tons of material per year on the Tenn-Tom. The company brings in scrap metal through the Port of Mobile and also ships finished coils of steel both south and north of the Tenn-Tom to serve its domestic and international customers.
With an extensive network of interstate highways and rail intersecting the Tenn-Tom Waterway, business and industry in the region have the advantages of multimodal transportation. "Cost savings and access to a wider market is of great benefit to shippers utilizing the Tenn-Tom," says Mitch Mays, administrator of the Tennessee-Tombigbee Waterway Development Authority. "In all, the Tenn-Tom provides annual savings of $100 million in transportation costs for companies."
Maryland-based Enviva Partners recently announced plans to build a $175 million wood pellet production plant in Sumter County, Ala., which will ship product on the Tenn-Tom Waterway from the Port of Epes. The facility is expected to create at least 85 full-time jobs and generate an additional 180 more jobs in logging and transportation.
"I expect to see continued growth in steel/metals and agricultural, wood in particular. Any company needing waterway transportation access should seriously consider a location in Alabama, Mississippi, Kentucky and Tennessee along this inland waterway system," Mays says.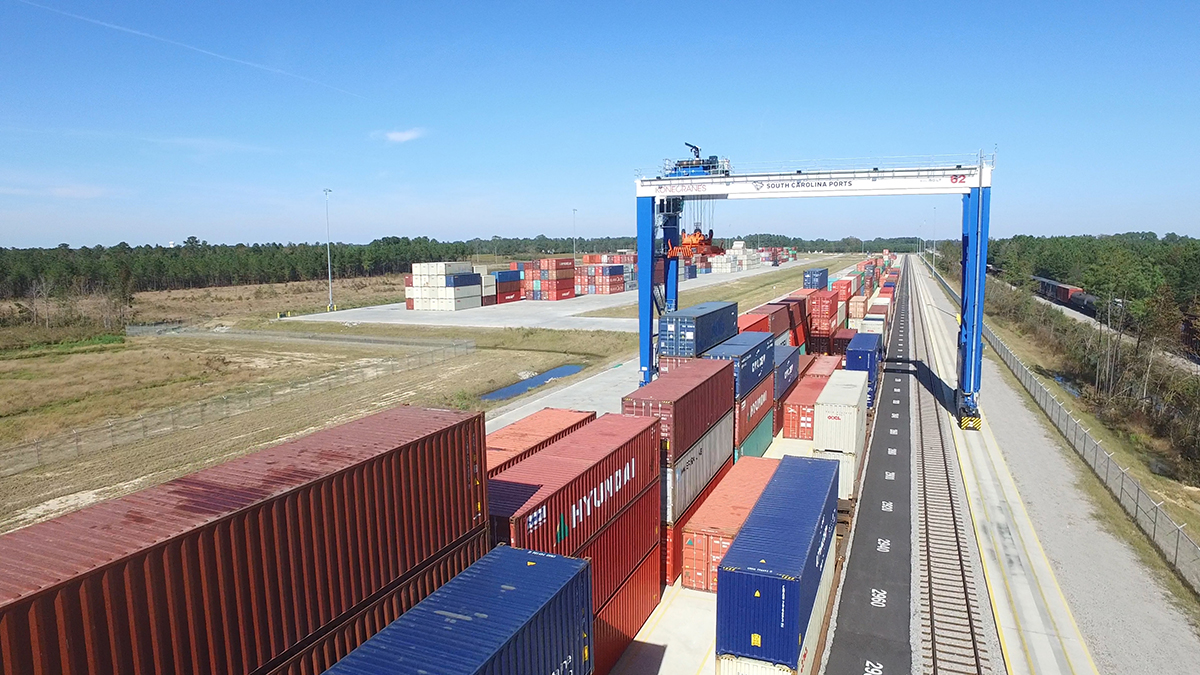 Moving goods from one of the busiest deep-water ports further inland
Inland Port Dillon, Dillon County, S.C.
In April 2018, the South Carolina Ports Authority established its second inland port facility right at the heart of the Northeast Strategic Alliance (NESA) region in Dillon County. Inland Port Dillon, which is just a mile from I-95, has direct Class I CSX rail access to the Port of Charleston—one of the busiest deep-water ports on the East Coast. In its first full year of operation, Inland Port Dillon handled 29,580 rail moves and SCPA is reporting 32 percent growth this fiscal year.
"The amount of activity around Inland Port Dillon since its establishment is staggering," says NESA Executive Director Jeff McKay. "Companies from across the country, and the world for that matter, see the extreme benefits of locating near a port facility. This has led them to our region, as we can offer the same services they would have next to a deepwater port at a fraction of the cost."
Developers are taking notice of Inland Port Dillon's potential as several new speculative buildings are currently in the works. Most recently, plans have been announced to construct a 373,100-square-foot warehouse logistics facility 3 miles from the port.
One business benefitting from the port is Harbor Freight Tools. It located its third-largest distribution facility in Dillon County, just 3 miles from the port, and is "reaping in all of the benefits this port has to offer," according to McKay.
Tariffs have presented a unique opportunity for Inland Port Dillon. They have increased foreign companies' interest in establishing U.S. operations—and these companies want to be located near ports to maintain connection to suppliers and other partners.
Companies are also drawn to Dillon County's location near major metropolitan areas, readily available labor, competitive wages, available land and ready-to-occupy buildings.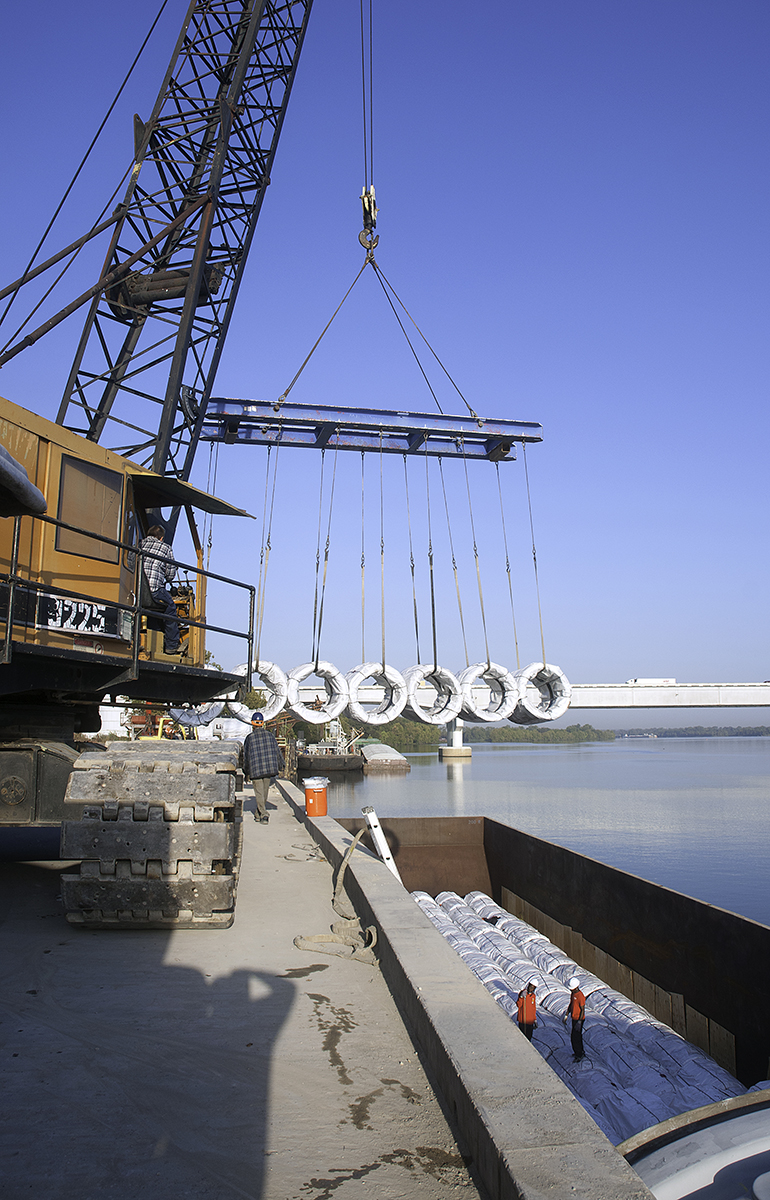 A central location and multi-modal transportation fuels growth
Port of Little Rock, Ark.
Since it was founded in 1959, the Port of Little Rock has focused on growth and global trade—and capitalizes on its central location and intermodal transportation facilities.
The Port of Little Rock offers year-round access to the Arkansas River and direct access to major U.S. interstates, Class I railways and national runways, located less than a day's drive to many of the country's largest population centers. The intermodal transportation hub extends Little Rock's reach to every corner of the globe through deep-water ports of the Gulf of Mexico. To move goods and materials within the port, the Little Rock Port Authority operates a short line switching railroad that services both the Union Pacific and Burlington Northern railroads. The port is part of the McClellan-Kerr Arkansas River Navigation System, the country's farthest west inland waterway, which runs from the Mississippi River northwest to just east of Tulsa, Okla.
"Over the past five years, the port has made $1 billion in economic impact and created over 1,100 new jobs," says Bryan Day, executive director of the Port of Little Rock. More than 40 businesses are active within the port's 2,600-acre industrial park and there is ample space to add to this number. And the port continues to grow—a new third dock facility will nearly double its cargo-handling capacity. "We've been in a major growth and expansion mode," adds Day.
Welspun, which is based in India, manufactures oil and gas pipes at the Little Rock Port, the company's sole U.S. location. "They could have located anywhere," notes Day, "but because of access to the river, rail and interstate, they chose Port of Little Rock."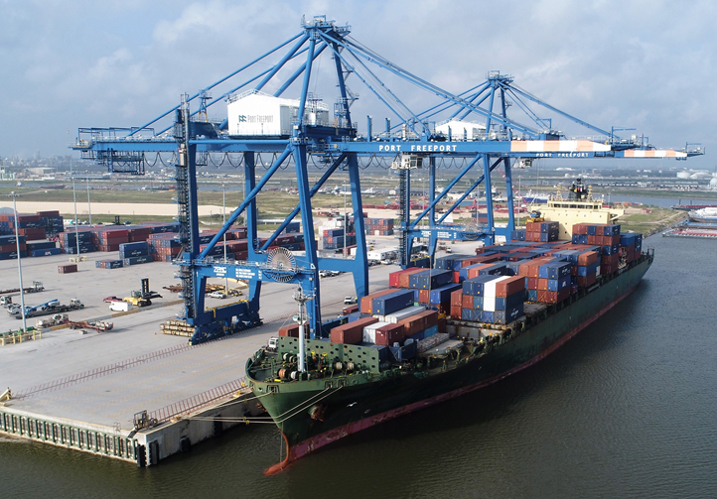 A deep-water port connecting the Gulf of Mexico to North America
Port Freeport, Freeport, Texas
Port Freeport is a fast-growing Texas port and leading economic catalyst for the Texas Gulf Coast and the entire state. Just three miles from the open waters of the Gulf of Mexico, Port Freeport currently ranks 10th in chemicals, 19th in total tonnage and 26th in containers among U.S. ports. The deepwater port also offers an abundance of space for development, with more than 500 shovel-ready acres.
During the past five years, Port Freeport has experienced quite a bit of growth and has been taking steps to maintain the pace of growth and provide the surrounding community with jobs and economic benefits. One of these initiatives includes deepening and widening the harbor channel from its current 46 feet to depths ranging from 51 to 56 feet.
Port Freeport serves its customers and stakeholders through its world-class facility, technically advanced marine and multimodal terminal services and port-related industrial facilities. The port's container-handling terminal, with two Post-Panamax gantry cranes, was completed in 2014. Expansion of the terminal is slated to begin this year and will include 925 feet of berth extension that will accommodate additional Post-Panamax gantry cranes.
A new storage and processing terminal for automobiles was established in 2015, and the port's project cargo terminal has continuously served the petrochemical industry through construction and expansions in the surrounding areas. These terminals, combined with a sophisticated state highway system, railroad connectivity and the Gulf Intracoastal Waterway, allow users of Port Freeport seamless connectivity between various modes of transportation for their supply chain.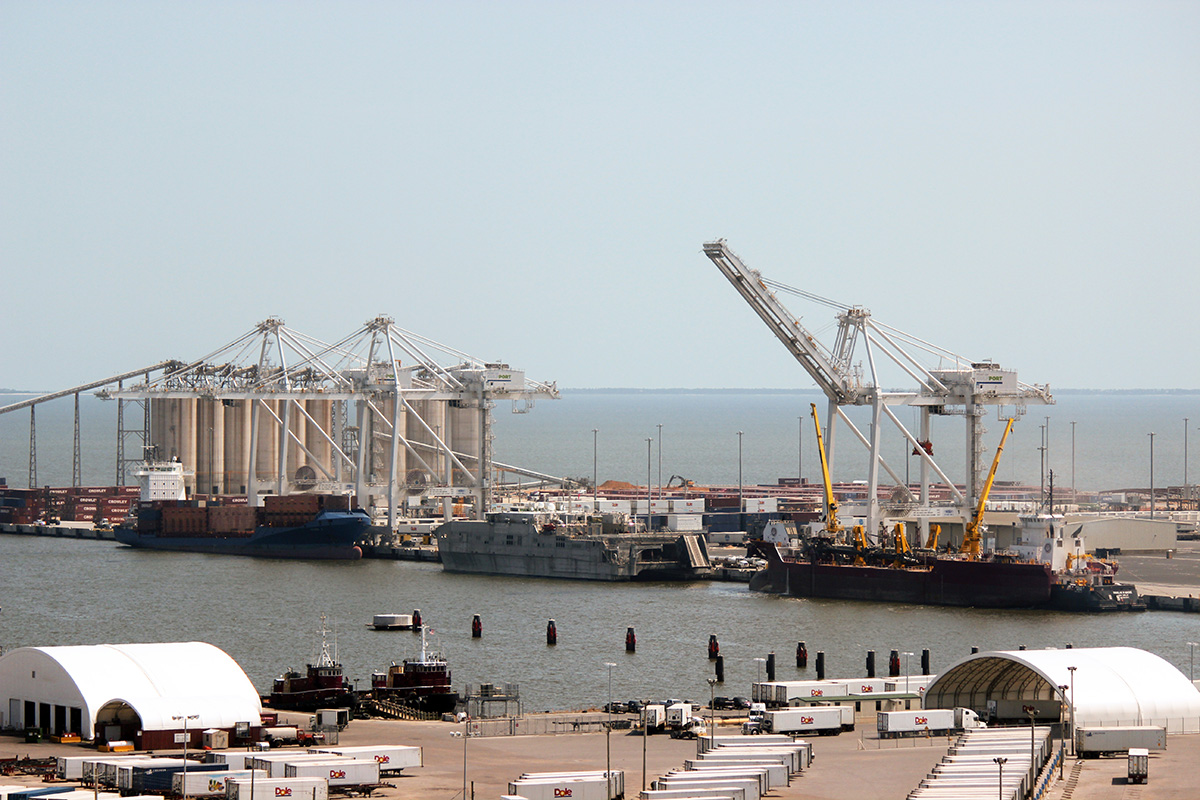 A diverse mix of cargo, education, hospitality and the 'blue economy'
Port of Gulfport, Gulfport, Miss.
The Mississippi Port Authority at Gulfport has all the elements to make it a national leader in waterborne commerce and an economic driver for the Mississippi Gulf Coast. Established in 1902, the Port of Gulfport is a bulk, break bulk and container seaport that encompasses a 300-acre deep-water port and a 116-acre inland port facility. It is strategically located on the Gulf of Mexico, just 16 miles from international shipping lanes and five nautical miles from the Gulf Intracoastal Waterway.
The Port of Gulfport has gained a solid reputation as the second largest importer of green fruit in the U.S. and the third busiest container port on the U.S. Gulf of Mexico. Fruit importers Dole and Chiquita are both located on-site at the port.
"We've been designated one of 17 Strategic Seaports by the U.S. Department of Transportation Maritime Administration (MARAD)," says Port of Gulfport Executive Director and CEO Jonathan Daniels.
The port recently completed a $570 million restoration and expansion project, which led to new tenants in the offshore energy sector, long-term lease agreements with existing tenants and the acquisition of inland port capabilities. This expansion enabled the port to expand its support for the oil and gas industry and make inroads into the state's "blue economy," which is the sustainable use of ocean and marine resources.
The port also is involved in entertainment and education. The Island View Casino Resort, a waterfront casino with the largest casino floor in the state, is located at the port. In addition, the University of Southern Mississippi's research vessel, the Point Sur, is based there. With a capacity of 40 researchers, it is used to explore the Gulf of Mexico and other research projects.
"We're a microcosm of the state's economy," says Daniels. "And the port makes an annual $425 million annual impact on local economy."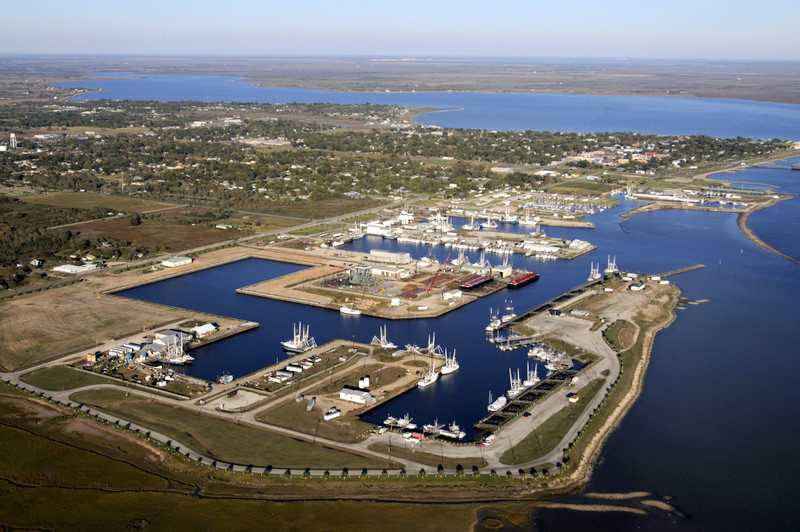 A major shrimp port is diversifying and expanding
Port of Palacios, Palacios, Texas
Primarily a commercial fishing port for shrimp boats, the Palacios Shrimp Boat Fleet at the Port of Palacios provides almost a quarter of the Gulf shrimp for the state of Texas. The port proclaims itself the "Shrimp Capital of Texas," delivering more than 15 million pounds of shrimp annually. However, the port is much more than shrimp.
"The Port of Palacios is developing exciting plans to become an environmentally sustainable, responsible and commercially diverse port," says Victor Martinez Jr., port director at the Port of Palacios. "We recognize the need to grow and expand our port to remain competitive and relevant for our future."
The port is targeting heavy industry, which typically transports huge equipment across Texas roads and highways. It can facilitate the transport of equipment up and down the Intracoastal Waterway, providing a tremendous economic savings for new and expanding industry, while reducing highway congestion, wear and tear on roads and trucks, and emissions.
To accommodate this business, the Port of Palacios offers barge loading and unloading services for the expanding agriculture industry, including agriculture commodities and oil and gas growth. It also has plans to add another boat ramp and infrastructure capable of drydocking larger vessels.
"Agriculture commodities are expanding in cotton and other crops and we can provide an additional alternative for shipping in and out by barge," says Martinez. "We also want to be poised to take advantage of the expansion of the unconventional oil exploration and production in Texas."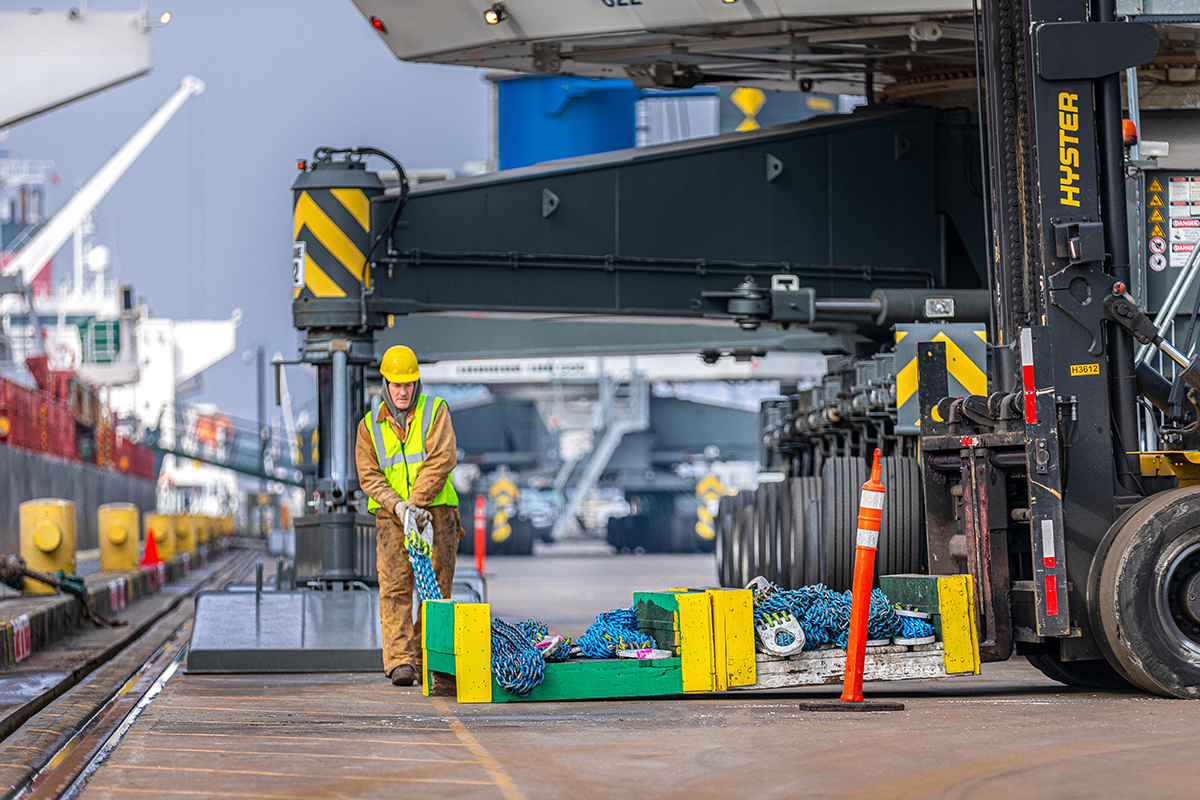 A direct link from Asia to the U.S.
Port of Vancouver, Vancouver, Wash.
The Port of Vancouver's prime location on the West Coast provides a significant advantage in moving bulk and break bulk products to growing markets along the Pacific rim. Ships leaving this port can reach Asian markets in just 14 days, as opposed to the 31 days it takes when departing from the Gulf of Mexico.
The Port of Vancouver handles project and break bulk cargoes, including oversized cargo like wind turbine blades. According to port officials, a record-breaking shipment of 198 wind turbine blades came to the port on June 26, 2019, with each blade 49 meters in length and shipped from Italy. The port is expecting to bring in 2,000 wind energy components through the port this year, some of which will measure up to 76 meters, the longest ever transported in North America.
The port also handles steel slabs and has seen consistent growth with this commodity, driven by a demand for increased renewable energy production and wind component manufacturing. In addition, its "ro/ro" business (referring to roll-on/roll-off cargo like cars) is strong. Officials expect 85,000 Subarus to come through the port and with the company's brand loyalty throughout the country, the long-term outlook remains positive.
Port of Vancouver's growth is driven by its mix of assets to handle a variety of products efficiently and cost-effectively, including modern rail infrastructure, direct access to interstate highways and a deepwater marine terminal.
Hawthorne Hydroponics, a subsidiary of ScottsMiracle-Gro, is a new tenant at the port's Centennial Industrial Park. It was drawn to the port's move-in ready 125,000-square-foot building and moved to the port to consolidate operations from two other sites. The company employs approximately 50 people at the facility, manufacturing plastic containers and air filters used in a variety of industries, including indoor and urban gardening. T&ID
---
Port Mansfield, Texas:
Open for Business
Port Mansfield is a quiet coastal community located directly along the Intracoastal Waterway (ICW) in deep South Texas. After years of constant pressure on the Army Corp of Engineers and with strong support from its U.S. congressional representatives and senators, the port struck gold in 2018 and was awarded $17 million in emergency appropriations to get the port reopened for business.
Now, by combining those funds with in-house funds and additional funding from the Texas Department of Transportation Maritime Division, Port Mansfield is reopening for commercial business. Currently the port is attempting to finalize contracts with container on barge services from the Central Texas coast into the Rio Grande Valley. This agreement would assist in keeping some 400 north- and southbound trailers off the interstate and positioned to be transferred directly into and out of Mexico.
The port has approximately 1,500 feet of seawall waiting to be developed with immediate access to the ICW. The port is the only shallow-water port in Texas with direct access to the Gulf of Mexico thru the Mansfield Cut, which is positioned between Padre Island National Seashore on the north and South Padre Island.
---
Welcome to the Port of Victoria, Texas:
Key Access to the Gulf
Located on the Texas mid-coast, Victoria offers outstanding logistical options for rail, air, highway and waterway transportation for your business. The Port of Victoria is positioned on the uncongested inland waterway of the Victoria Barge Canal and connects to the Gulf Intracoastal Waterway. It's a center for the chemical, construction and steel fabrication, and agribusiness industries, with the ability to transfer liquid, dry bulk, general and project cargos. Safety and efficiency are keys for any business, and the port features recently completed harbor and turning basin improvements, plenty of dock space, mooring sites and barge fleeting areas.
Foreign-Trade Zone status and multi-modal access enhances more than 2,000 acres of prime available property, ready for new development. Environmental studies have been completed on the property, with 400 acres certified as a Qualified Industrial Site.
Opportunity awaits in Victoria County, having air attainment status and access to industrial water, transmission-level electricity and natural gas. Community and regional support for industry is excellent and long-standing, with industrial manufacturers finding a ready workforce to support their new business operations, and an attitude of partnering for progress from the leadership at the Port of Victoria.
About the Author