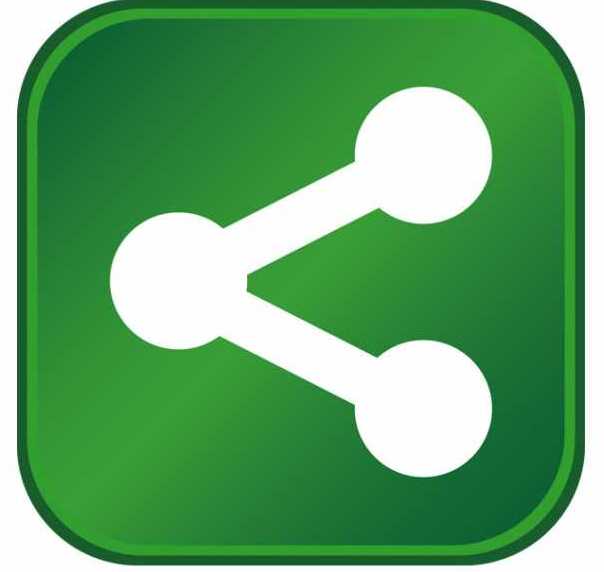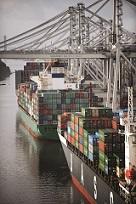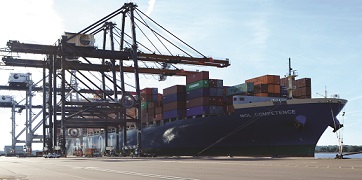 The broadest definition of a port is a location on a waterway that has facilities for loading and unloading ships. For that reason alone, it makes sense that ports are huge economic drivers in their communities. It doesn't matter if the port is located on the ocean, a river or inland, ports are powerful forces that propel business and economic success.
Florida Seaports Play a Critical Role in its Economy
With more than 1,300 miles of coastline, Florida's 15 public seaports play a critical role in the state's economy. Moving everything from aggregate to fuel oil to cruise passengers, Florida's ports are highly diverse. However, the one thing they have in common is that they are powerful economic engines for their communities and the state as a whole.
According to Doug Wheeler, president and CEO of the Florida Ports Council, maritime activities contribute tremendously to Florida's economy and employment engagement.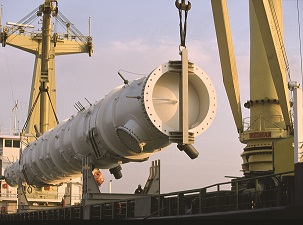 "We're seeing tremendous growth," said Wheeler. "Some ports are reporting double-digit cargo increases. Maritime activities contribute about $100 billion of output to the state's economy, which is almost 13 percent of Florida's gross domestic product (GDP). They support about 700,000 jobs, which generates about $26 billion in personal income."
Wheeler also revealed that Florida ports contribute $2.4 billion in tax revenue for local and state governments.
Examples abound of companies that choose to locate in Florida because of one of the state's ports. One of those companies is Air Products, a Fortune 200 manufacturer of industrial gases. The company opened a facility in Manatee County in 2014, bringing 250 jobs and more than $50 million in capital investment. While the company has conducted manufacturing operations in Wilkes-Barre, Pennsylvania, since the late 1960s, it faced constraints in shipping its larger heat exchangers, which can measure 180 feet long and weigh up to 500 tons.  The company needed a site with deep water port access where it manufactures the equipment and ships it directly to global customers — and the site next to Port Manatee turned out to be ideal.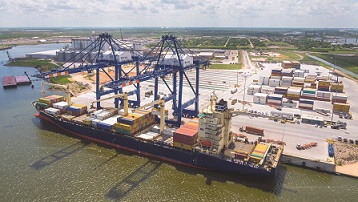 Port Freeport, Texas, Ranked 26th-Largest in U.S. for Foreign Tonnage
Business is booming around Port Freeport, Texas. Port Freeport is a deep water port located just three miles from deep water on the Gulf Coast in central Texas. It's currently ranked the 26th-largest port in the United States in terms of foreign tonnage.
"Right now, there is $30 billion in capital investment taking place within five miles of port," said Glenn A Carlson, executive port director and CEO of Port Freeport.
Numerous goods go through the port, including aggregate, chemicals, automobiles and food products. However, energy companies are driving some of the most notable growth.
According to Carlson, all the major petrochemical companies are going through a major expansion because of the shale play at the Eagle Ford Shale formation in south Texas. The increased natural gas production has created a demand for facilities where this natural gas can be liquefied for export to other countries.
Freeport LNG is building one of these facilities. In the spring of 2015, it secured the final piece of financing for its $12.5 billion liquefied natural gas export terminal at Port Freeport, so it can begin producing LNG by 2018. The facility will be fully operational by the end of 2019.
"At peak construction, the project will employ a workforce of over 5,000 workers and 300 new full-time workers once the facility is in operation. In addition, an estimated 30-40,000 permanent new jobs will be generated upstream of the project to support the increased natural gas exploration, production and infrastructure development required to meet the project's supply demands," said Michael S. Smith, CEO of Freeport LNG.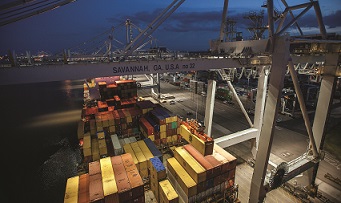 Warehouse and Distribution Companies Drawn to Port of Savannah, Georgia
The Port of Savannah has two facilities run by the Georgia Ports Authority. One of those is Garden City Terminal, which is the largest single-container terminal in North America and the fourth-busiest container port in the U.S. The other, Ocean Terminal, is a RoRo (roll-on/roll-off) terminal, which, with the exception of containers, handles everything else — including breakbulk and heavy machinery. The Port of Savannah also has private terminals serving companies such as Peeples Industries, Inc., a company that oversees activities such as terminal operations and bulk and container stevedoring, as well as Colonial Oil that provides petroleum and chemical products.
"Our port has experienced unbelievable growth in the past 12 years. We've seen an incredible amount of warehouse and distribution companies locate in the Savannah region, especially since the end of the recession," said Trip Tollison, president and CEO of the Savannah Economic Development Authority.
According to Tollison, the port will invest almost $1.2 billion over the next 10 years on upgrades such as new cranes, expanding the dock size and most important, deepening the port from 42 to 47 feet. Currently, the port can accommodate large, post-Panamax ships at certain tide levels.
"At 47 feet, we will be able to receive ships at any time, making us even more competitive when the Panama Canal reopens," said Tollison.
That's good news for Mitsubishi Power Systems. The manufacturer of advanced technology, fuel-efficient gas turbines and steam turbines, which also provides complete gas and steam turbine services, located its facility in nearby Pooler, Georgia, in 2009. "The company needs to be able to ship their massive, 300-ton units and proximity to our port played a big role their site selection," said Tollison.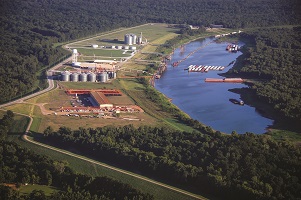 Port of Rosedale, Rosedale, Mississippi, Strategically Located to Key Destinations
The Port of Rosedale is an intermodal facility that sits at the juncture of the Mississippi River and mouth of the Arkansas River in west-central Mississippi's Bolivar County. The port is strategically located to key destinations, only 100 miles from Memphis and is within a 500-mile radius of major markets, including Houston, Birmingham and Atlanta. It provides access to the Gulf of Mexico at New Orleans as well as western access on the Arkansas River.
"Our port sees about 1.5 million tons a year and is growing, especially for grains and fertilizers," said Robert Maxwell, port director at the Port of Rosedale.
The port typically exports the region's abundance of rice and soybeans, often to Central and South America.
The Port of Rosedale provides $60 million in total economic impact for the area, from its seven tenants that operate at the port as well as spill-over into other businesses.
"The port is one of the biggest attractors for new businesses wanting to come in and locate here in Bolivar County," said Maxwell. "Plus, we have room for expansion and availability for new industry to come in. Bolivar County has a good climate for industry development."
Jantran, Inc. is one of the port tenants and a vital piece of the area's economy. The towing company handles all the fleeting at the port and provides dependable dry goods barge towing.
"They are very important for us in terms of moving barges, due to our proximity to the Arkansas River system," said Maxwell.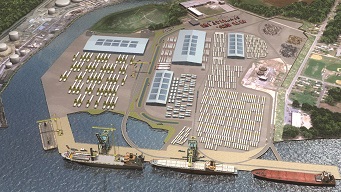 Paulsboro Marine Terminal, Gloucester County, New Jersey, to be 1st  Major Port on Delaware River in 50+ Years
The Paulsboro Marine Terminal is the midst of construction on the banks of the Delaware River in southern New Jersey. It will handle breakbulk, bulk and containerized cargo. Construction on the facility began in 2011. It will provide 1,100 linear feet of deep water berths.
"The Paulsboro Marine Terminal is going to be the first major port to be constructed on the Delaware River in more than 50 years. The port is going to be able to receive a range of import, export and domestic commodities and products," said Gloucester County Freeholder Director Robert M. Damminger. "A rail line was built on the site so materials can be directly loaded and unloaded to the rail line running into the terminal. Plus, it has created approximately 500 constructions jobs and is going to give the region another means of receiving and transporting goods."
NLMK USA, one of the leading suppliers of steel products in the U.S., is going to be the first tenant when the terminal opens.
The port's location has been vacant for more than a decade, when the BP oil refinery that was previously located there closed its doors. When complete, Paulsboro Marine Terminal is expected to cover 150 acres of waterfront land, with possible expansion to 190 acres.
"It's a major step forward for us in implementing economic growth along the Delaware River and throughout the region in South Jersey," New Jersey Governor Chris Christie said. "This is phase one of the new marine terminal. It is a project that will enhance economic development for all the people here in South Jersey."
About the Author