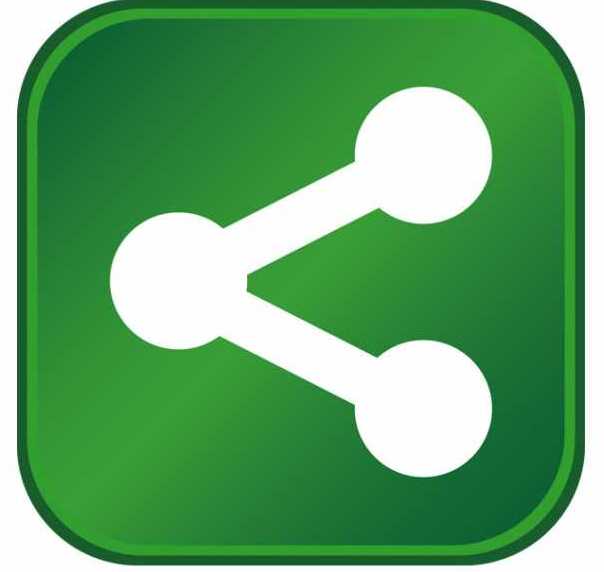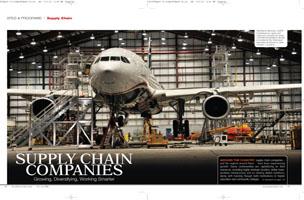 Around the country, supply chain companies – and the regions around them – have been experiencing growth. Savvy communities are capitalizing on their resources, including highly strategic location, stellar transportation infrastructure and an existing skilled workforce, along with training though both institutions of higher education and community colleges.
Strategic Location Helps Fuel Growth of Supply Chain Companies
Whether a business in the supply chain is new to an area or entrenched in it, one of the biggest predictors of success is a strategic location.
Troy, Ohio, about 20 minutes from Dayton, is one area taking advantage of its location. Troy is home to a number of distribution centers in the automotive, food and retail industries, largely because it sits at the crossroads of Interstate 75, which goes from Canada to Florida and I-70, a major east/west highway. One recent addition there is Honda's Midwest Consolidation Center.
"This centrally located facility enables us to provide the highest level of service to our customers by enhancing timely distribution of parts and materials and improving inventory management," said James Roach, senior vice president of American Honda's Parts Division.
"Distribution centers want to be near the population centers of the U.S. and centrally located between Chicago, New York, Toronto and Atlanta," said JC Wallace, president of the Troy Development Council.
Another area promoting its location is Laurens County, Georgia, located approximately two hours inland from the Port of Savannah, the country's fourth-busiest container port and two hours from Atlanta's Hartsfield-Jackson International Airport, cited as the world's busiest.
"We're within a two-hour plane ride or a two-day truck trip to deliver cargo to 80 percent of the U.S. market," said Cal Wray, president of the Dublin-Laurens County Development Authority.
The region is home to a number of manufacturers and distribution centers, including YKK – Architectural Products Americas. While YKK is best known for manufacturing zippers, YKK's AP division manufactures architectural and extruded aluminum doors and windows for both commercial and residential markets, as well as bumpers for Honda.
The Dublin-Laurens County Development Authority just announced that Danish manufacturer Dinex Emissions, which makes emission-control systems for companies including Caterpillar and Volvo, will locate there, adding 250 jobs to the area.
Another strategic locale is Wilson County, Tennessee, located just east of Nashville and within one day trucking distance to 75 percent of the United States markets.
"With excellent highways, we have many major distribution centers, including the Nissan Export Center, Amazon, Aldi Foods and Lochinvar that have located in the route east of Nashville. Our growth in the supply chain has followed this infrastructure," said G.C. Hixson , executive director of the Joint Economic & Community Development Board of Wilson County. "These are good jobs with good benefits and we find that the typical return on investment for these types of companies is only three-to-four years."
Farther west, Harvey County, Kansas, is another prime example of a strategic location, only 130 miles from the geographic center of the continental U.S. – and close to an aviation and aerospace cluster.
"Not only are we within 500 miles of 40 percent of the nation's population, we're only 10 minutes to Wichita, the site of aviation leaders like Cessna, Bombardier, Hawker Beach and Spirit Air. As such, we're home to a whole host of supply chain companies that supply the aerospace industry," said Mickey Fornaro-Dean, executive director of the Harvey County Economic Development Council.
Automotive and Aviation are Two Leading Supply Chain Sectors
With their complex supply chains, the automotive and aerospace and defense industries are showing signs of health in different parts of the country.
This includes the Chennault International Airport Authority in Lake Charles, Louisiana.
"Chennault is experiencing a recent resurgence in the aviation industry. Because fuel sales at the airport almost tripled last year, we're building and expanding. We are also seeing an increase in civil aircraft MRO (maintenance, repair and overhaul) activity," said Randy Robb, executive director of the Chennault International Airport Authority.
"The area has many business advantages, including workforce development programs sponsored by the State and Chennault International Airport Authority, that have allowed Aeroframe to develop new capabilities as well as integrate our supply chain. Due to the nature of aircraft parts, long lead times are a common issue which necessitate the need for inventory, onsite or other creative source solutions to support the maintenance events," said Roger Porter, CEO and president of Aeroframe Services.
Aeroframe is a MRO company for large commercial transport aircraft and is located at the Chennault International Airpark.
Idaho is another hotbed of aerospace and defense.
"Defense is one of the key missions of the Idaho National Laboratory (INL), one of the nation's premier research facilities. Idaho also has several companies working on defense-related projects including ON Semiconductor, Micron and Premier Technology. Due to the INL's reputation worldwide, we have opportunities for growth both up and down the supply chain with companies that have key relationships with this national laboratory," said Jeffery Sayer, director of the Idaho Department of Commerce. "Idaho is home to a growing number of aerospace manufacture/service businesses, including Empire Airlines, Western Aircraft and Unitech Composites – and virtually all of them are in a growth mode," he added.
In northeast Tennessee, Sullivan County is taking advantage of its proximity to the Southeast's booming automotive sector. Recently, European auto parts manufacturer C&F Group and Ohio-based plastics auto parts supplier DLH Industries announced plans to locate facilities in the area.
Tom Hyland, president of C&F Manufacturing USA, said that the area was the obvious choice for its first U.S. location, because of the proximity to Volkswagen in Chattanooga, Tennessee, and BMW in Greenville, South Carolina.
Richard Venable, CEO of NETWORKS Sullivan Partnership, the area's economic development agency, said the companies were not only swayed by Tennessee's business-friendly environment and low taxes but also by the high percentage of area workers with manufacturing experience.
Diversifying Industries Helps Both Companies and Regions Ensure Viability and Growth
While automotive and aerospace are going strong, numerous regions and businesses credit their success – and staying power in the recent economic downturn – to diversification.
In the Detroit area, the Aerotropolis Development Corporation (ADC) is focused on helping supply-chain-related business transition from working with the area's lagging automotive industry to others sectors, including aerospace, medical equipment and food processing, as well as bringing new businesses to the area.
"We did a study and found that our area's most valuable assets are our supply chain infrastructure and logistics connections, which were built by the automotive industry. Now, we're marketing to everyone based on the fact that we can move goods anywhere, quickly," said Bryce Kelly, interim ADC administrator.
That sentiment is echoed by James Linton, COO at W.F. Whelan Company, a full-service third-party logistics broker who has been in the area since 1974 and was an early partner to the ADC.
"We are excited about the fact that the government, through the ADC, is working with private partners directly to refine and maximize our area's transportation infrastructure. This includes making improvements to the airport to handle cargo faster, improving roads, working with the port authority and working to improve rail connections to Canada and throughout the U.S," said Linton.
On the company level, many businesses have found that reaching out to new markets was crucial to surviving the economic downturn or dwindling markets.
In Harvey County, Kansas, Millennium Machine and Tool got its start supplying the motorcycle industry. When that dropped off, they methodically reached out to other markets, including OEMs, aerospace, agriculture and aftermarket manufacturers.
"What makes us different is that most of our competitors are only in a single industry, such as aerospace," said Nick Messer, director of sales and marketing there.
Another is YKK-AP Americas in Laurens County, Georgia, which recently became a Honda sub-supplier, manufacturing aluminum bumpers for the Honda Civic, along with the commercial and residential windows and doors.
"With our diversification and supply chain management, we experienced 15-to-20 percent market share in a down economy, which is due to quick lead times and a smooth supply chain," said Ben Baker, national transport manager at YKK-AP Americas.
Premier Technology, an engineering, manufacturing and construction management company in southeast Idaho, has found success in focusing on markets ranging from mining and food manufacturing to working with the Department of Defense and the Department of Energy.
"This diversity has kept our bottom line looking good," said Premier Technology CEO Mike Ryan. "For example, even in tough times, the food industry and the government still spend money."
Business-friendly Climate, Skilled Workforce and Low Costs are Big Draws for Supply Chain Businesses
Other factors drawing companies in the supply chain to certain areas include a business-friendly climate, a skilled workforce and low costs of doing business.
"We provide good, skilled labor and an inexpensive place to live and do business," said Darlene Gerry, interim executive director at Bannock Development Corp, based in Pocatello, Idaho. "In fact, Forbes magazine identified Pocatello area as one of the cheapest places to live in the U.S., which has a big impact on the entire supply chain."
Jeffrey Sayre at the Idaho Department of Commerce agrees. "Across the board, companies choose Idaho based on our competitive advantages. Our stable tax structure and low-cost business environment are major selling points. In fact, the Idaho State Legislature is currently considering corporate/individual tax reductions at a time when many states are struggling to balance their budgets."
Nelson Remus, president and CEO of Remar Inc., which offers services such as integrated logistics, product fulfillment, retail distribution, packaging, located his business in Wilson County, Tennessee, for similar reasons.
"Many factors went into the selection of Lebanon, Tennessee, as our new corporate headquarters. First and foremost, we chose Lebanon for its central location. We're within a two-day shipping radius of 80 percent of the entire U.S. population, which means our customers' products reach their customers fast," said Remus. "Plus, the cost of living in our area is extremely affordable. It's up to 35 percent lower than cities such as Chicago, Detroit and Dallas, and the state's tax system is very pro-business."
Economic Developers See Positive Economic Signs for Supply Chain Businesses
Over the past six months, many economic developers have seen signs of economic growth, whether it's from companies moving in or increased requests for bids and proposals.
"We're starting to see an increased interest in businesses over the past several months, which we hope is an indicator that the economy is improving," said Bannock Development Corp's Darlene Gerry. "In our area, the supply chain business has weathered the storm well – and we're finding people are very optimistic. The next few years will be very strong."
Mickey Fornaro-Dean at the Harvey County EDC echoes that sentiment. "We're very excited to see contracts picking back up and more movement in supply chain companies, such as aviation contracts, over the last six months. That's good news for us and our region."
Cal Wray at the Dublin-Laurens County Development Authority explained the positive impact the supply chain has on his area's economy, which is true for any region with supply chain businesses.
"For the companies with a 200-person payroll, they'll have an average $5million to $7 million annual payroll. With the trickle-down effect, that's a lot of sales tax and retail sales. The supply chain has a huge impact on our economy."
 
About the Author