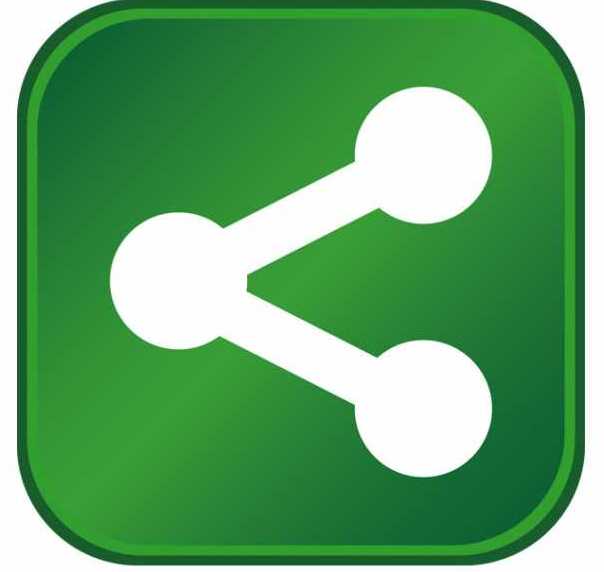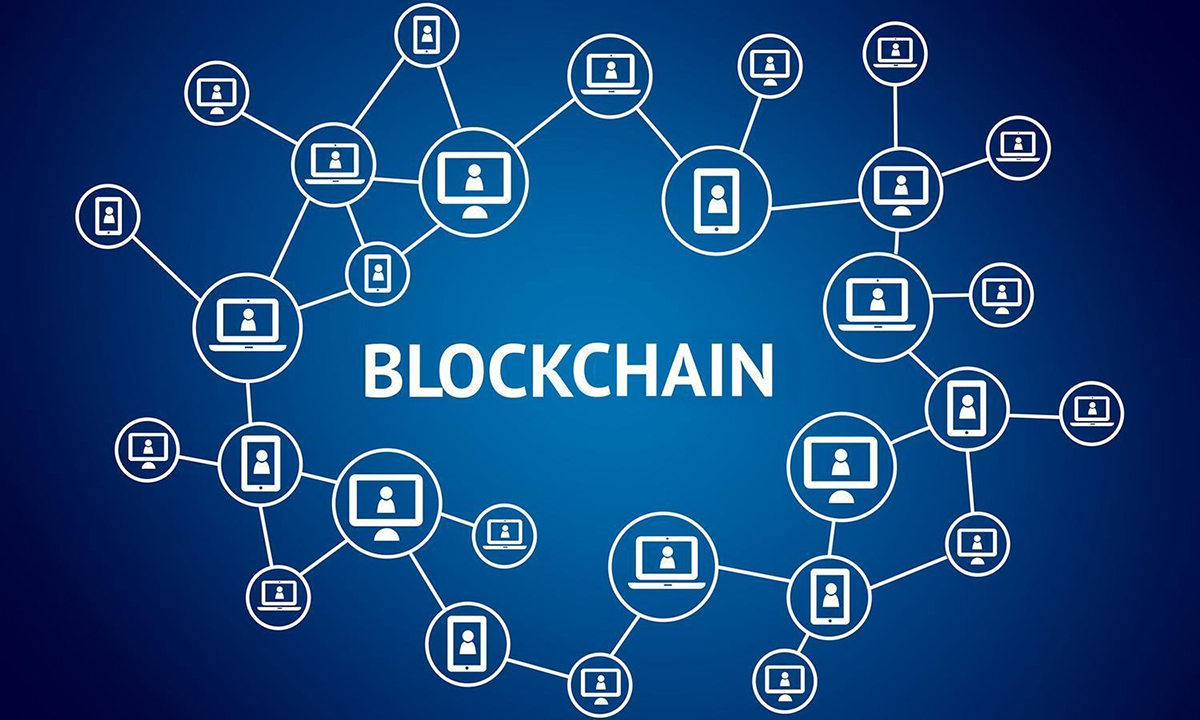 In the evolving world of supply chain logistics, where paper documents are transitioning to electronic, and end-to-end tracking of containerized cargo is now common on the Internet, a key focus area for North American ports is on speeding transport of containerized goods from origin to destination.
Business leaders, economic development professionals, innovators, Congress and the Administration are among those striving to boost the U.S. economy and create jobs. Because seaports are literally the gateways for commerce at both the regional and national levels, the role they play in keeping freight moving and the country's economy humming is more important now than ever.
Cargo activities performed at U.S. ports today support 23.3 million American jobs, generate over $320 billion annually in total tax revenues and account for more than a quarter of the national economy.
Considering the wave of supply-chain logistics innovation under way—including digitalization of cargo data, creating resiliency in electrical supplies and telecom networks, and development of new cybersecurity technologies to protect those networks—the American Association of Port Authorities (AAPA) serves as a conduit to its 140-member ports to share information on emerging new resources and solutions to help ensure their business success.
Given the paucity of federal dollars for physical infrastructure improvements to aid ports in being more internationally competitive, technological innovations offer another option.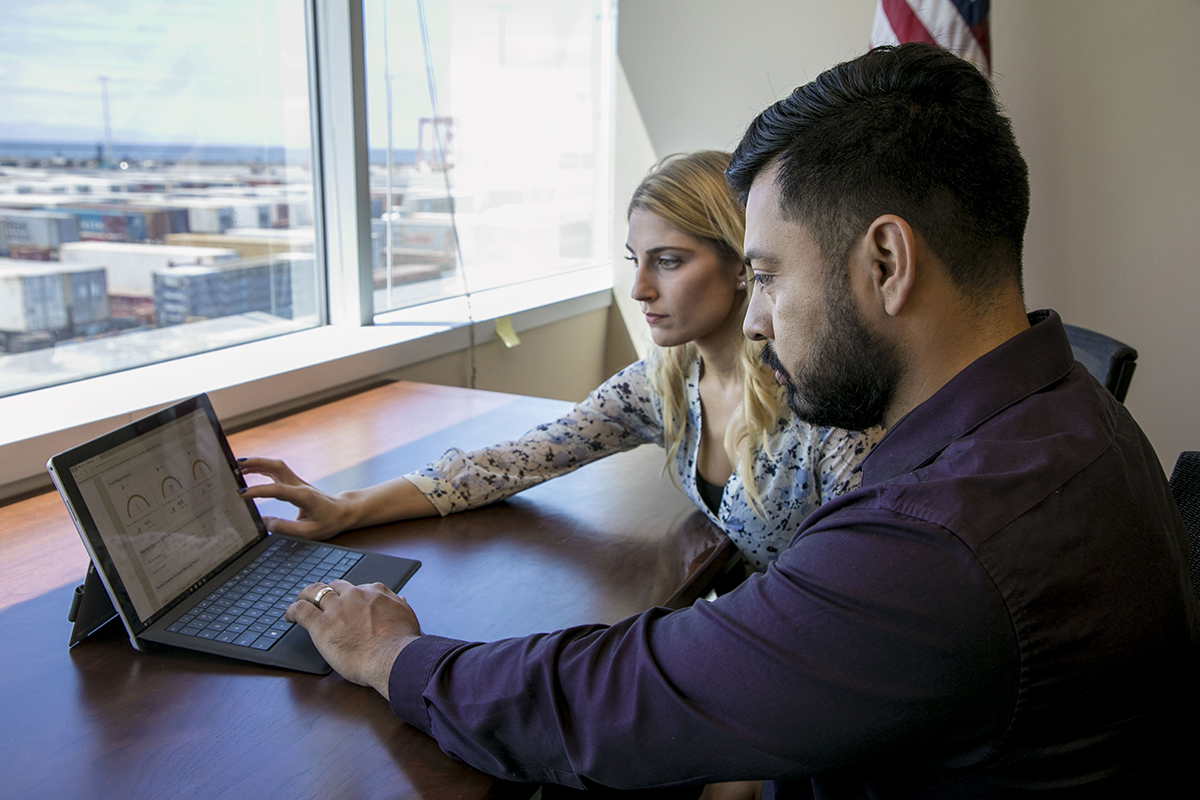 Tracking Container Movement with Digital Blockchains
An emerging innovation that's becoming increasingly popular among ports and other transportation supply-chain entities is known generically as "blockchain." A blockchain is a digital database containing information such as financial transactions that can be simultaneously used and shared within a large decentralized, publicly accessible network. Each record in the database is encoded into a block of digital data, uniquely signed or identified, and interconnected, preventing any block from being altered or inserted between two existing blocks. This ensures that all parties to the blockchain can rely on the accuracy of a single transaction or action.
For container shipments, digital blockchains can be used to track a container's movement from origin to destination by any party to the blockchain, eliminating paper-based documentation and errors by multiple parties entering the same information into different databases.
The Port Authority of New York and New Jersey in September 2015 was the first U.S. port to implement a blockchain-type of sharable online shipper interface with its Terminal Information Portal System (TIPS). Developed by Sustainable Terminals Services Inc., this new and innovative Internet tool compiles information on one platform from all six of the port's terminals. It then provides the data to qualified users in real time, such as container availability, booking status, vessel schedules and information on where to return empty containers.
The result? Increased cargo-handling efficiencies at the port authority's terminals.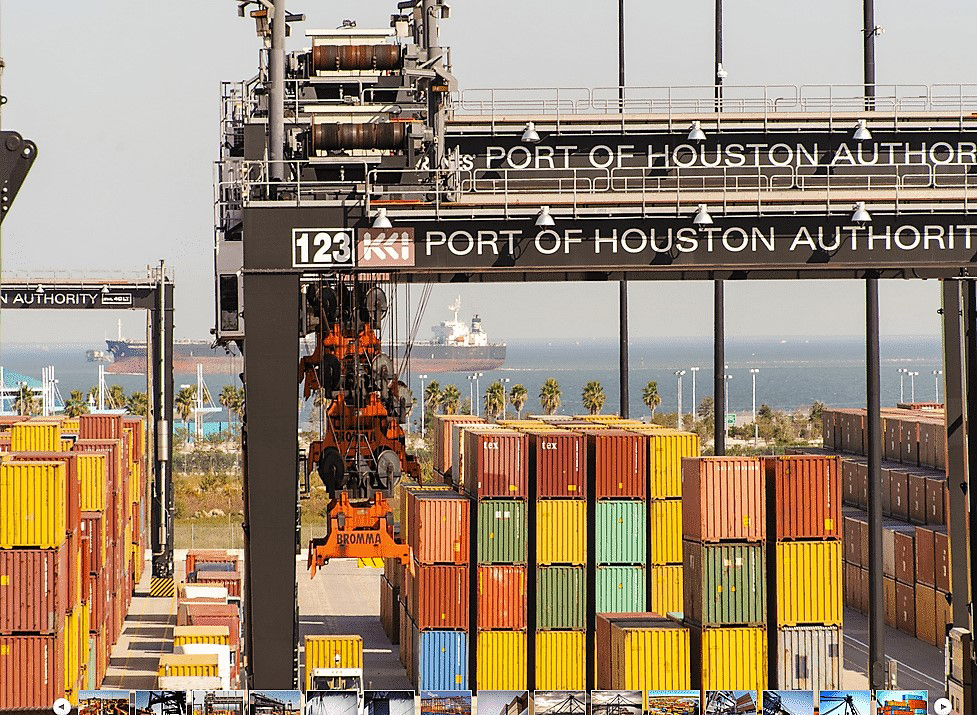 In March, AAPA held its first-ever Smart Ports seminar, focusing on topics such as cloud computing, the Internet of Things, cybersecurity, data analytics, data portals and sharing, terminal operating systems and intelligent transportation systems. The host port, Port of Oakland, showcased its new online Oakland Portal, which provides a comprehensive digital view of vessel schedules, cargo and terminal information all in one place. The technology aligns with an industry migration toward digitalization of international supply chains to address challenges of tracking containerized cargo door-to-door.
To keep cargo flowing efficiently through America's largest container port gateway, the ports of Los Angeles and Long Beach recently teamed with GE Transportation on an information portal, called Port Optimizer, that uses digitized maritime shipping data and makes it available to cargo owners and supply-chain operators through secure, channeled access. The purpose is to increase visibility, enhance real-time decision-making and optimize cargo movements through both San Pedro Bay mega-ports.
"To keep pace with the rapidly changing shipping landscape, operations at our ports must evolve," says Port of Los Angeles Executive Director Gene Seroka. "Digital solutions that enable supply-chain partners to receive a ship's cargo information well in advance of arrival are a critical key to optimizing U.S. cargo efficiency and trade competitiveness."
GE Transportation believes its partnership with the two ports will unlock the power of big data, demonstrate how digital can enhance and improve operations, and generate insights into building a smarter, more efficient supply chain.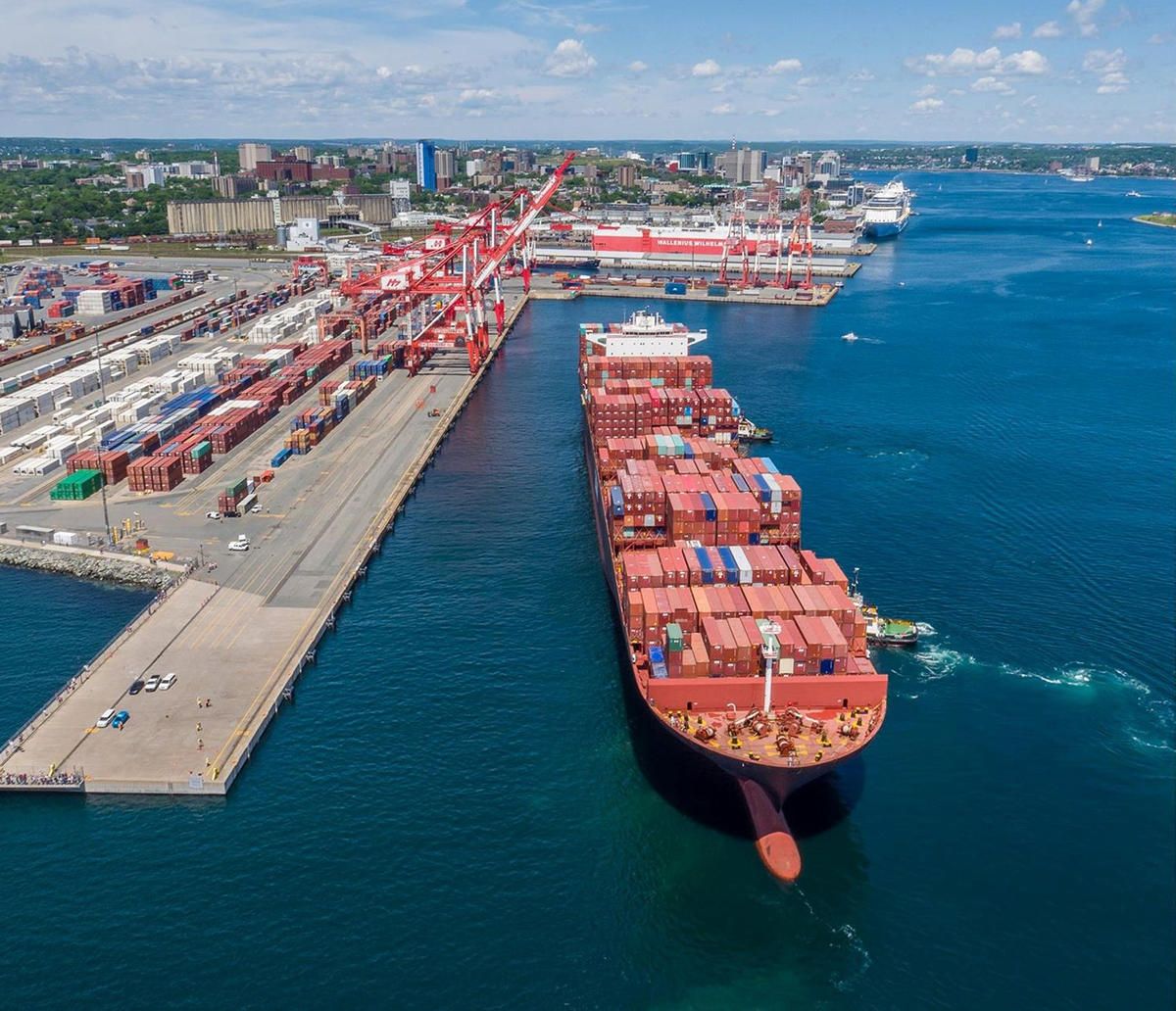 Information-Sharing in the Global Shipping Industry
In August, another AAPA-member port—the Halifax Port Authority (HPA)—entered into a collaborative agreement on a blockchain-focused global trade digitization solution known as TradeLens, developed by Maersk and IBM.
TradeLens' goal is to develop a highly secure digital ledger system that promotes information-sharing across the global shipping industry, which can reduce costs, improve productivity, increase the speed of the delivery of goods, and provide transparency. The Maersk-IBM blockchain enables the needed safety and security for the digital platform while Trade-Lens offers opportunities for ports to adopt innovations that harness digital technology to track cargo through the supply chain and reduce costly terminal congestion.
Other AAPA-member port authorities have also initiated similar digital technologies, such as Port Houston, which joined in the Maersk-IBM blockchain pilot program in March to bring the power of cryptocurrency to the sector and enhance cargo movement efficiency and transparency. Also joining in these technology advances is the Northwest Seaport Alliance, whose website now features its Port Portal that includes gate cameras, terminal updates, vessel schedules and truck turn times on a single platform for both the Seattle and Tacoma container ports. By the end of 2018, the Alliance was expected to seek proposals on a website upgrade that will add container tracking and dwell time capabilities.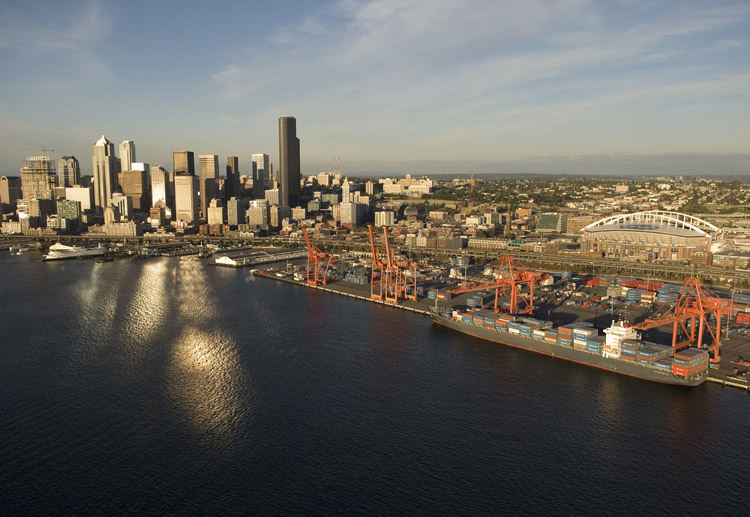 Because ports are hubs in the global supply chain and adoption of blockchain-based solutions is revolutionizing cargo shipping effectiveness, AAPA believes ports, marine terminal operators and their customers are focusing more on technological solutions to compete and support their business plans. To assist, whether for cargo-handling optimization, enhanced security or environmental protections, AAPA provides a host of resources, including technical committees, professional education workshops, networking events and shared resources on its website and through its publications.
While ports and their private-sector partners continue looking to technology answers to boost their competitive edge, they're also planning a combined $31 billion a year of investments into their physical infrastructure for the same purpose. However, much of the physical infrastructure that needs to be built or improved, such as road, rail and water connections, requires federal funding that lags far behind the levels ports need.
Recent AAPA surveys show ports need $66 billion over the next decade in federal investment for landside and waterside infrastructure in and around their facilities. This includes funding for navigation channel maintenance and construction, building vital road and rail connectors to ports like bridges and tunnels, and improving port facility infrastructure.
Considering the value and volume of the freight and the importance of the jobs and tax revenues that America's ports handle or generate, renovating the supply chain's physical infrastructure to streamline cargo movement is equally as important as enhancing its technological infrastructure.
As the leading advocate in Washington for the infrastructure, security and environmental funding and policy needs of America's ports, and by bringing port authority personnel together to share and learn from each other, AAPA is working to ensure these seaports succeed as economic development engines, commerce facilitators and jobs creators. T&ID
About the Author