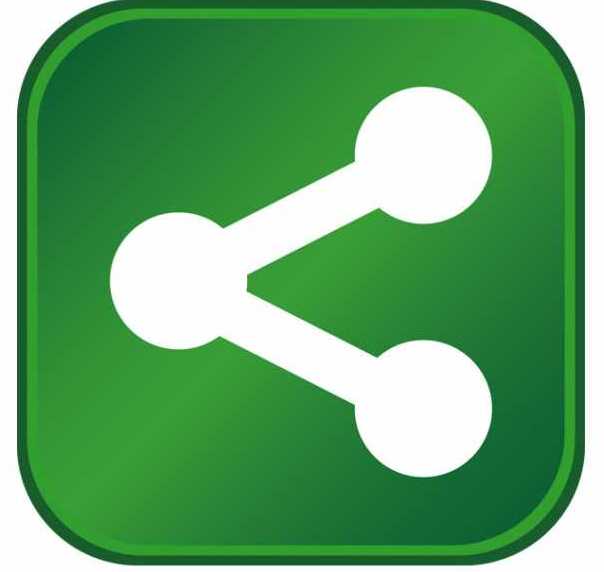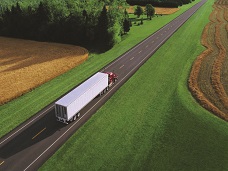 Supply chain is a crucial and timely topic for nearly every manufacturer and business owner. Not only are there considerable cost implications involved, but there are also many other items at stake: production (downtime or uptime), customer service and supplier management, among others. It is enough to make those who deal with supply chains constantly think and rethink the way they handle their business. This is also a major reason the third-party logistics industry is a $700 billion industry worldwide.
While many items are shaping the future of the supply chain, our discussion focuses on three key trends for manufacturers:
On-shoring/near-shoring

Procurement strategy

Rising transportation costs.
On-Shoring/Near-Shoring
On-shoring and near-shoring refer to the same concept – bringing the manufacturing of products back to North America. For many years, companies built products overseas, taking advantage of low-cost labor and raw materials to save costs. There was enough savings built into production to absorb the cost of shipping products – mainly via ocean transport – and still maintain desired profit margins. Times are changing, however, and this may not necessarily be the case anymore.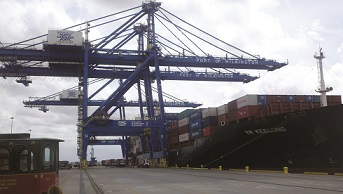 Many countries with past histories of inexpensive labor are now raising their labor rates, responding to increasing societal pressures to pay more for the work being conducted. As labor costs rise, so do the overall production costs – reducing profit margins. Some companies manage to maintain their desired margins despite higher wages, but that is not the only problem plaguing companies that have sent jobs overseas.
In addition to rising labor rates, transportation costs are increasing. Shipping via ocean is not always economical or efficient. A shipping container is a widely recognizable object, but what does it cost to ship products in those huge crates? With fluctuating fuel costs, maritime shippers are raising rates to protect themselves. Some companies ship their products by air, which is an even more expensive endeavor, especially for international shipments.
Ocean shipping often takes weeks to get from origin to destination. This causes supply chain professionals to have to build in lead time. Everyone expects their products to arrive as quickly as possible, whether the item is for production or the consumer. No one wants to wait around for a product that is slowly traveling in the middle of the ocean. By bringing production back to the U.S., companies are able to shorten that lead time and deliver goods to customers at a much faster pace. This allows for a heightened customer service experience.
Companies with production operations overseas that are looking to move operations back to the U.S. may not know where to begin the process. Understanding the costs associated with this move may seem daunting, but there are companies that specialize in these areas. A site selection firm can help manage this process, from understanding costs to finding the right location.
Procurement Strategy
Procurement is defined as: "the acquisition of goods, services or works from an external source."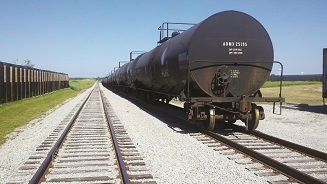 Procurement is a daily activity for most businesses; however, many companies do not take the time to reevaluate their procurement strategy. Whether a long-standing agreement has been in place or a new service provider becomes available, companies should regularly review their procurement strategies to ensure the strategy still meets business objectives.
Many companies saw a decrease in their costs during the recession. Holding on to that reduction has been a challenge. Since the economy has rebounded, suppliers should revisit their pricing. Their costs to produce goods rise, resulting in a need to pass those costs to the end consumer. Many suppliers will initiate small cost increases that may initially appear minor, but over time can add up to substantial costs.
Ask yourself: "What is my team doing to keep our costs down, while still providing the best quality products to our customers?"
Cost is a major factor in procurement, but so is risk and risk mitigation. Today's economic landscape is changing. Mergers and acquisitions are commonplace, enabling companies to broaden their customer base and target markets. Smaller companies are acquiring similar-size companies to expand their footprint and service offerings. Larger companies are purchasing other large companies to grow further and create efficiencies.
Given this trend, will your best supplier – the one who provides great raw materials, at a great price and is located around the corner – always be there? Another company could acquire that supplier, move the equipment and jobs closer to their own operations, increase prices or eliminate all of the great customer service aspects of the original supplier.
Where does that leave your business? Could you replace your best supplier on short notice? Do you know other suppliers? Do you know where they are located? Do you know what their products cost? If the answer to any of these questions is "no," then you potentially have a major issue waiting to happen.
This is only one side of the equation. The other is: "Do you understand the financial stability of your current suppliers?"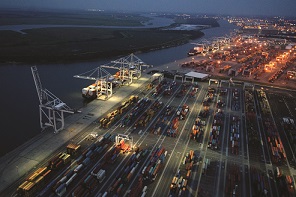 With so many smaller companies in the marketplace, are you sure your suppliers are financially healthy and poised for growth? Are you their largest customer or just a small fish in their big pond? Knowing the answers to these questions and having a great relationship with your suppliers are key to ensuring they will be with you for the long haul.
No one can predict the future and no company can completely plan for all of the risks inherent with conducting business. Every business owner must determine for their business, what risks can be tolerated and what risks should be managed. Many firms exist to assist companies in building a strong procurement strategy and mitigating risk. If you feel you need a stronger procurement strategy, but don't know where to start, reaching out to one of these expert groups could be the catalyst needed to move your company in the right direction.
With the right amount of knowledge and effort, your sourcing team can be provided with the tools to help the business and your profits grow.
Rising Transportation Costs
For years, the rising cost of shipping has been a challenge for manufacturers. Whether shipping with specialized trucks, LTL (less than truckload) or truckload, costs have been steadily increasing. The real unfortunate news is that experts predict this trend to continue for the foreseeable future.
What is causing higher costs?
Lower fuel prices – Yes, lower fuel prices actually can increase transportation costs. While fuel surcharges are meant to pay for the fuel a company uses, it has also become a profit center for many carriers. Most fuel sales are dependent on the national average rate for fuel. As the national average continues to drop, so do the fuel surcharges applied by carriers. Carriers have become used to those added revenues and are now feeling the hit of low-cost fuel. In response, carriers increase their base rates. This is also pushing more freight that would typically move via rail, back to the road. More freight with fewer drivers, leads to increased rates.

Driver shortage – Many experienced drivers are now reaching retirement age and fewer new drivers are entering the profession. This leads companies to offer a variety of incentives to attract drivers to leave their current job and drive for them: more home time, sign-on bonuses, more pay per mile, etc. Many states allow drivers to travel intra-state at the age of 18, but for cross-country or across state line routes, drivers must be at least 21 years of age. Typically, insurance companies have severe age restrictions that deter most transport companies from hiring drivers under the age of 23. There is also a consistent pay gap between driver jobs and other occupations. When you compare driver pay to potential pay after two years learning and refining a skill at a trade school, it is not surprising why fewer young people look for jobs in trucking. Therefore, market pressures will likely keep pushing driver wages up.

Regulatory changes – Many carriers are still reeling from the change in hours of service from 2014. These changes brought forth more restrictions around the hours drivers could be behind the wheel, as well as mandating additional break periods. In 2016, the Federal Motor Carrier Safety Administration (FMCSA) will mandate that all drivers update their hours using electronic log books. This will reduce the potential for fraudulent and incorrectly completed paper logs. However, this mandate will be costly to implement and carriers will most likely pass that additional cost on to customers.
There are several procedures companies should follow to ensure they are not paying more than necessary for transportation. First, educate yourself on what is happening in the shipping industry. There are multiple, quality sources of information, such as the Journal of Commerce and Department of Energy that provide great information on the trucking industry, as well as trends in fuel costs. Second, consider procurement. Now is a great time to review the carriers you are using. Are their rates competitive to the market? Have you bid out your transportation network recently to potential new service providers? Are you dictating the terms of your contracts with transportation providers or are you simply letting the carriers dictate the terms?
The best way to stay ahead of this evolving industry is to take control. Understand what you are spending your money on. Know and create relationships with the providers you are using. Also, don't be afraid to test the market – this may show that you are, or are not, receiving a great deal.
Ultimately, companies spend a great deal of time and money to get products to their customers as quickly as possible. The trends and issues experienced by the manufacturing industry all work in concert with one another. Keeping customers happy by producing an affordable, quality-made product is the goal of all companies. A happy customer will most likely be a repeat customer and that may be the easiest way to grow sales. Partner with suppliers that treat you as well as you treat your customers.
The supply chain landscape is evolving and changing rapidly. It is an opportune time for manufacturers to focus on their supply chain and a great time to be a service provider. It will be interesting to see what the future holds for supply chain practices and their impact on service providers and customers for future generations.
About the Author