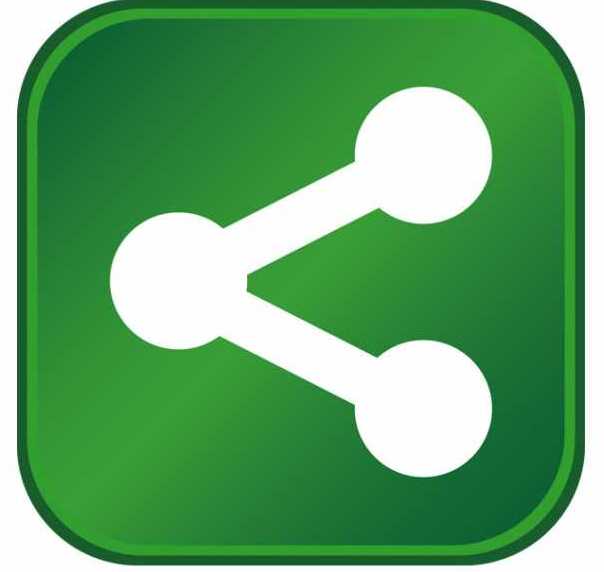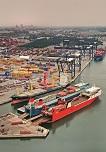 Whether it's by rail, air, ground transport or water, if you don't locate in an area that takes the provision of logistics options seriously, your product is going to be useless and your company will fail. If you need to find a great location that provides great access to market, the communities below are ready to help. 
Blount County, Tennessee
Located within 500 miles of more than 50 percent of the U.S. population, Blount County, Tennessee, which includes the cities of Alcoa and Maryville, has a population of 125,000 and offers numerous access points to regional, national and global markets.
The county is served by state highways 321 and 411 and interstates 40 and 75. Easily accessible travel routes allow businesses to reach 70 percent of the major U.S. markets within a 24-hour drive time cycle.
McGhee Tyson airport sees more than 100 flights per day with 21 direct flights linking the community with major national hubs. That means Europe and Asia are no more than one flight away. The airport is constantly adding routes to meet growing demands of businesses.
Rail service is provided by two carriers, CSX and Norfolk Southern. With over 45,000 miles of nationwide track between them, they carry more than three million carloads of freight on 3,000 miles of in-state track per year.
The Tennessee River's main navigable channel is 652 miles long, flowing along the Blount-Knox County line before joining the Ohio River in Paducah, Kentucky. 
Additionally, there are seven Free-Trade Zones currently serving the Blount County area, which allow goods to be landed, handled, manufactured and re-exported without the intervention of customs authorities.
Blount County businesses have easy access to the best supply networks in the United States, allowing them to reach the marketplace as efficiently and cost effectively as possible.
Florida
From road to rail, to airports, seaports and spaceports, Florida can get people, products and ideas to the world — fast. Florida is home to one of world's most extensive multi-modal transportation systems, supporting 19 million residents and 95 million tourists annually. This translates into a constantly expanding and improving statewide infrastructure that enables businesses to succeed in the world marketplace.
With 19 commercial airports, 15 deep-water shipping ports, two spaceports and extensive highway and rail networks, Florida businesses can efficiently deliver products across the nation, world and beyond.
Florida is home to the third-largest cluster of logistics and distribution establishments in the U.S. Companies such as Amazon, O'Reilly Auto Parts, Publix and Cheney Brothers operate major distribution centers in the state.
"Cheney Brothers has operated successfully in Florida since 1925 due in part to the global access the state offers," said Byron Russell, CEO and chairman of Cheney Brothers, Inc., a leading food distributor serving the Southeast and the world. "Florida's superior infrastructure and inbound/outbound logistics make the state an ideal location for distribution."
This year, a record $8.8 billion was approved for infrastructure expansion and improvements in Florida, and $642 million has been allocated for improvements to seaports since 2011. State businesses will benefit from the Panama Canal expansion and increased trade with Asia. 
Florida's commitment to providing the best infrastructure in the nation, strong workforce and competitive cost environment make it the perfect climate for business.
Houma, Terrebonne County, Louisiana
Did you know that the Houma MSA has been named the second-happiest in the country by the Wall Street Journal?
Maybe the reason for the happiness is the area's proximity to serve the oil and gas industry in the Gulf of Mexico, as well as export its technology and expertise to the world. With two maintenance and preservation centers serving top oil and gas companies operating in the community and two support companies building $10 million headquarter operations locally, the industry is growing to help address the nation's energy needs.
The vibrant economy offers career opportunities for a skilled workforce: Houma was cited as having the sixth-fastest growing wages in the U.S. and the 15th- highest GDP in the country. A sampling of 30 existing businesses promises $64 million in capital investment and creation of 1,200 jobs within three years.
Maybe the reason is the collaboration between industry and the secondary education system. The technical-community college has opened a new Deepwater Center for Workforce Excellence and will soon be opening a new marine safety center. With the aid of industry, the four-year university established a Maritime Management curriculum.
The reason could lie in the investments being made in transportation infrastructure to accommodate the growing community and creation of more family sporting venues. It could be that in Sportsman's Paradise, ample water bodies provide venues for sporting, hunting and fishing. Cultural festivals highlighting Cajun food and music fill the community's weekends and Houma has one of the largest, and most family-friendly, Mardi Gras celebrations.
Or maybe it's the whole package. But whatever the reason, residents and businesses are happy in Houma, Louisiana's Bayou County.
INzone (Indiana)
It's no accident that Indiana, and more specifically Indianapolis, is known as the "Crossroads of America." With five interstates and even more highways, Indiana is within just a day's drive of half of the U.S. markets and 80 percent of the total U.S. population. INzone, one of the state's Foreign-Trade Zones (FTZ), for example, is located onsite at the Indianapolis International Airport (IND). IND is the world's 22nd-largest cargo airport, handling more than one million tons annually. INzone also has easy access to five of Indiana's railroads, totaling nearly 4,200 rail miles stretching across the U.S. Add that to the nearby ports and Central Indiana is providing superior access to the bulk of the U.S. for the corporations that opt to locate there.
INzone, (FTZ #72), has taken market accessibility a step further by providing easier access to the FTZ program, which benefits importers with expediting shipping by streamlining customs paperwork, cutting merchandise processing fees and reducing and even eliminating duties.
Additionally, having such a robust FTZ program has created international interest in investing in the region, while local universities have taken heed and incorporated logistics and supply chain management into their degree programs. An educated workforce, an affordable cost of living and a corporate-friendly tax structure have further solidified Central Indiana as attractive to business.
Joplin, Missouri
The Joplin region, anchored by the Joplin, Missouri, metropolitan area and the Pittsburg, Kansas, and the Miami, Oklahoma, micropolitan areas, offers a quality business climate. The area's market reach, productive workforce, reasonable operating cost and high quality of living make the Joplin region an ideal location.
The Joplin region's central location is enhanced with great transportation routes. The region is near the population center of the United States. Central to the North American market, the area is nearly equal distance from Los Angeles and New York as well as the Mexican and Canadian borders. The region has north-south highway access on U.S. 69 and I-49 and east-west interstate access on I-44.
Cultural enthusiasts, artists, performers, extreme sportsmen and nature lovers can all find a place in the Joplin region to call home. Parks, museums, wildlife and entertainment characterize the Joplin region's quality of life. The area is home to an eclectic blend of entertainment venues and festivals. Shoppers and diners delight in the variety of shopping and eateries offered throughout the region. The region boasts award-winning public schools and numerous private school options. Quality medical care options are offered by two major medical centers and four other hospitals.
Central, connected, capable. The Joplin region area is a great place for your business.
Moberly, Missouri
Companies needing just a single location to reach customers throughout all of North America are looking to Missouri and the Moberly Region of Missouri specifically. Everlast Worldwide, the famous sports equipment company, is one such enterprise that has found the benefits of locating in the middle of North America a great value. The single distribution center services customers in the United States and Canada with ease. 
Three Class 1 railroads, including a dual-rail served industrial site, barge access to the Missouri River and airports that accommodate executive jet travel lead the list of transportation assets in the Moberly Region. The rail sites provide direct access to ports on the east and west coast as well as the gulf coast of the United States. Additionally, direct rail service without switching providers can also take place to Mexico and Canada.
Missouri has the seventh-largest network of highways providing access to customers quickly in the Central United States. For those needing to service customers in the Midwest, a Moberly location allows for access to 15 major metropolitan markets in nine states in a single day's truck drive.
For three years running, Missouri has been ranked by Polina Corporate Real Estate's annual survey as among the best states for business, making the Moberly Region an excellent cost choice for logistics-minded companies. 
Oswego County, New York
An extensive highway network provides hundreds of miles of efficient navigation throughout Oswego County, New York. Interstates 81 and 90 provide north/south and east/west movement to major cities in the Northeast and along the East Coast.
The Port of Oswego is the first U.S. deepwater port of call on the Great Lakes in the St. Lawrence Seaway. From the port, cargo can be shipped by barge through the New York State Canal System or can continue west through the Great Lakes Waterway all the way to Minnesota. The port has on-dock truck and rail loading capabilities, with service through CSX Railroad to 23 states and parts of Canada. Shipments can be stored on site for just-in-time transport.
Air transportation is available locally via the fully equipped Oswego County Airport, ideal for small planes and corporate jets. Hancock International Airport is only a short drive from most points in Oswego County and offers general passenger travel and air-freight shipping.
Oswego County's many available Industrial Park sites offer convenient access to the County's transportation network. There are several local third-party logistics companies that can optimize transportation needs.
The ability to use road, rail, water or air allows for seamless multi-modal transportation.
Red River Waterway Commission (Louisiana)
The Red River Waterway Commission (RRWC) is a political subdivision of the State of Louisiana created in 1968, and is the local sponsor for the U.S. Army Corps of Engineers (USACE) J. Bennett Johnston Waterway (Red River Waterway) Navigation Project. The RRWC boundaries include seven Northwest and Central Louisiana parishes with five public ports currently operating along the Red River Waterway.
The Red River Waterway project was completed in 1994 and consists of approximately 220 navigable river miles with a minimum 9' deep by 200' wide channel flowing through a series of five lock and dam structures. The Red River Waterway is accessible 24/7/365 and provides a safe, dependable, year-round river for commercial navigation from the Mississippi River to the Shreveport-Bossier City Area in Northwest Louisiana and points in between having a consumer base of over 30-million people within a day's drive of the Red River Waterway Region.
A few recent projects on the Red River Waterway:
Benteler Steel Tube — A total investment of approximately $975M has been announced for a two-phase project at the Caddo-Bossier Port. The first phase is a hot-rolling tube mill, along with several finishing lines, for the production of seamless tubes. Phase two includes building an electric arc furnace for producing high-quality steel on-site.

CoolPlanet — A $170M bio-refinery at the Alexandria Regional Port and Natchitoches Parish Port that will convert wood-waste into a high-octane gasoline.
About the Author