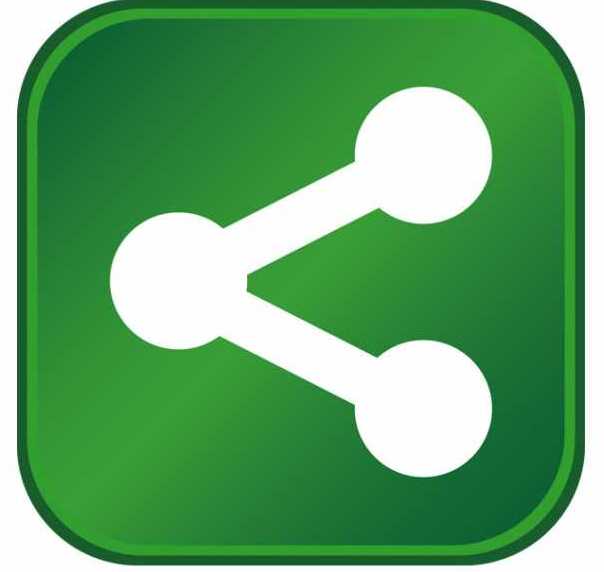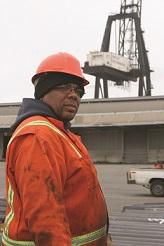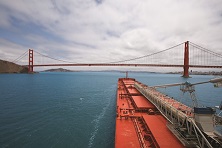 Moving bulk commodities and goods by water is a tradition that spans thousands of years. It's cost-efficient, environmentally friendly and safe. And more than cargo flows through the ports. Ports are huge economic engines that cause a ripple effect on economic development throughout the region, providing both direct and indirect business, jobs and income.
Cost-effective Heavy Cargo Transport
A great example is Port of Milwaukee, a vital part of its region's long-term economic stability and growth. Located in southeastern Wisconsin on Lake Michigan, the port is the farthest north point an inland river barge can transit. Connected to the other Great Lakes by the St. Lawrence Seaway, goods leaving the Port of Milwaukee can go all the way to Europe and South America.
Approximately one million tons of salt flow through the port each year. The salt originates in salt mines in Canada and Cleveland and is destined to de-ice about 65 percent of roads in Wisconsin's populated areas, along with parts of northern Illinois.
"If you truck or railed it in, it would cost $1 to $2 million more. Most of this savings is passed to municipal governments, who then pass it along as tax savings," said Paul Vornholt, operations and trade director at the Port of Milwaukee. "Transportation savings is the reason why people use our port. For example, the largest Great Lakes vessels can carry approximately 70,000 tons of cargo in a single trip. It would take 3,000 trucks or 700 rail cars to carry the same load. We're taking trucks off the road, which is a benefit – but the economic impact is even bigger," Vornholt added.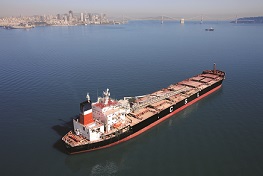 Lafarge North America is one of the port's users. As the largest diversified supplier of construction materials in the United States and Canada, its products such as cement and gypsum are used in residential, commercial and public works construction projects.
"When we looked at ports, we saw Milwaukee as a great opportunity to reach our customers in Wisconsin and beyond. Our five- to10-year plan included installing a rail siding. Once at the port, we realized the advantages of having two main-line railroads and were able to justify the rail siding within the first year. Our customer reach has been extended far more than we had anticipated. Locating at the Port of Milwaukee has proven to be a great addition to our company footprint," said Bruce Scott, senior terminal manager at Lafarge North America.
The Port of Green Bay is another Wisconsin port located on Lake Michigan. Each year, the Port of Green Bay transports more than two million metric tons of commodities such as coal, limestone, cement, salt, pig iron, fuel oil, forest products and liquid asphalt valued at more than $300 million. It also receives more than 1.7 million metric tons of cargo per year.
"As the western-most post of Lake Michigan, the Port of Green Bay offers the shortest, most direct route for shipments between the Midwest and the world," said Dean R. Haen, director of the Brown County Port & Resource Recovery. "The port supports more than 820 jobs and has an annual economic impact on the Green Bay area of $83 million. It plays a vital role in providing Northeast Wisconsin with a natural competitive advantage for businesses to locate and prosper while paying good wages for families to live and thrive in our communities," he added.
Dave Nelson, president of Great Lakes Calcium, agrees. "Since 1946, Great Lakes Calcium has utilized water-borne vessel transportation and the Port to import feed ingredients for Wisconsin's dairy industry. Great Lakes shipping is far more economical and environmentally friendly than truck or rail transportation."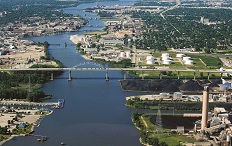 Environmental Impact of Water Transport
Water transport's environmental friendliness reverberates for both companies and communities, especially ones in areas with tough environmental standards, like in California. In addition to consuming less fuel, barges produce less than one third of greenhouse gas levels as trucks.
Jim Maloney, maritime marketing manager at the Port of San Francisco, agrees. At the Port of San Francisco, a large amount of materials such as steel comes through its port, which is used in local construction sites.
"We've seen a big uptick of construction in San Francisco. Having the ability to bring materials into the port close to the project sites lets us take a number of trucks off the road. This reduces congestion, reduces pollution and reduces the cost in the local market," Maloney said. "For example, aggregate now comes in by ship to our Pier 94. It then feeds two concrete batch sites located on port property."
Lehigh Hanson is one of the largest construction materials companies in North America. Its sand and gravel are essential in the production of ready-mixed concrete, asphalt and other building materials that are used in Bay Area construction projects. The company leases two bulk cargo terminals at the port and uses them to offload and store high-quality sand and gravel imported by ship. It also uses the facilities as a distribution point for sand that it harvests directly from San Francisco Bay.
"The central location of the Port means lower transportation costs for our customers and a reduction in the number of heavy trucks and related emissions. The end result is more economically sensible and environmentally friendly products for our customers. The Port of San Francisco is an integral part of our operations." said Mike Bishop, Northern California marine operations manager at Lehigh Hanson.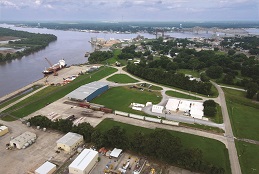 The San Francisco Bay Railroad is a short-line railroad that serves the city of San Francisco and the Port of San Francisco. Part of its core business is moving commodities for several shippers and the Port of San Francisco.
"With the construction boom going on here, steel and lumber come to the port and are delivered close to the construction sites. Waste Solutions Group is our biggest user. They take contaminated soil from construction projects in the San Francisco area and ship it out of state for disposal," said David Gavrich, president and CEO of San Francisco Bay Railroad.
Not only is the Port of San Francisco reducing pollution by taking trucks off the road, it's reducing pollution at the port as well.
"The California Air Resources Board has developed more stringent air emissions standards for equipment operating at the ports and emissions requirements for ships in the ports. We were the third port in the world to build shore power for our cruise ship terminal. When cruise ships come in, they can turn off their diesel engines and plug into our shore power to reduce air emissions at the port. We've also introduced shore power at our ship repair yard, so they can use shore power, rather than diesel equipment," added Maloney.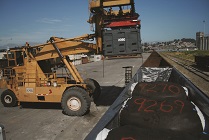 Ports Diversify to Stay Competitive
A large section of the 150-year-old Port of San Frisco contains a number of finger piers. To stay competitive, the port eliminated container cargo in 2005 and now focuses on breakbulk and project cargo, along with cruise ships.
Others ports have also seen great success in diversifying their cargo, along with investing in port infrastructure. For example, the Port of Philadelphia showed a gain of more than 10 percent in the amount of cargo handled last year, partly due to investment in its infrastructure. Since 2011, Pennsylvania has delegated or released $120 million for port projects, in addition to over $50 million more for channel widening.
"A healthy, thriving seaport is a major economic generator for its region," said Philadelphia Regional Port Authority (PRPA) spokesman Joseph Menta. "Our mission here at PRPA is to work with our terminal operators to keep the port as busy as possible and identify what the port will need tomorrow. To that end, we're now deepening our shipping channel to 45 feet and building a new marine terminal, Southport. Both of those developments will help us accommodate and attract the increased number of vessels that will be traversing the East Coast as a result of the impending Panama Canal expansion."
PRPA Chairman Charles G. Kopp, Esq. added, "The Port of Philadelphia is a very versatile port. This is demonstrated by the fact that containers, breakbulk cargoes and liquid bulk all showed strong gains during the first six months of this year."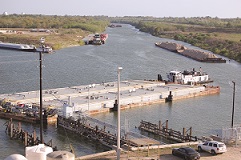 Petroleum-based Product Growth Spurs Gulf of Mexico Port Growth
Morgan City, Louisiana, and its port, The Port of Morgan City, is the birthplace of the U.S. offshore oil and industry. In 1947, drillers found oil about 45 miles off Morgan City.
The port is at the confluence of the Atchafalaya River and the Gulf Intracoastal Waterway, 29 miles from the Gulf and about an hour from New Orleans and Baton Rouge. Today, about 150 privately owned facilities operate within the boundaries of the Port District, primarily in the areas offshore and inland oil and gas drilling, along with production service and support.
"Approximately 60 million tons of cargo move through the port each year, including petroleum, petroleum products, chemicals, crude materials and manufactured goods, equipment and machinery," said Cindy Cutrera, manager of economic development at Port of Morgan City.
Shale oil, derived from fracking, has transformed other ports in the Gulf.
The Port of Victoria is an inland waterway port on the mid-coast of Texas with close access to the Gulf Intracoastal Waterway. A formerly sleepy port, the Eagle Ford Shale oil transformed the port after the Petrohawk Energy Corporation discovered it in 2008. In 2012, Eagle Ford Shale oil began moving in large volumes across the Port of Victoria docks, directly from tanker trucks to barges headed for refineries in Texas and Louisiana. By the end of 2012, 9.8 million barrels had passed through the port.
"We're the closest waterway to it, only 30 miles away," said Mike Sizemore, a consultant to the Port of Victoria. "Two years ago, our port didn't see oil. In July 2013 alone, 1.7 million barrels went through – about three barges a day."
"We're very important to the local – and nation's – economy. Our most recent economic impact study showed that the port contributed $6.6 billion in the state's and nation economy, which was before the impact of Eagle Ford Shale," said Sizemore.
INVISTA is one of the companies that uses the Port of Victoria.
"As a global producer of nylon intermediate chemicals, INVISTA's partnership with the Port of Victoria is critical to our operations here in Victoria. This regional economic highway is the South Texas multimodal connection which brings all modes of transportation together at a single location," said Amy Hodges, INVISTA regional public affairs manager. "The U.S. needs both deep draft ports for import/export efficiencies and shallow draft ports like Port of Victoria serve as distribution points for both inbound and outbound commodities. The port is not inhibited by the congestion issues that face many of the major ports in the U.S.," she added.
Port Freeport is another south Texas port that has benefitted from Eagle Ford Shale oil.
Port Freeport currently ranks sixteenth among U.S. ports in international cargo tonnage handled. With a current channel of 45-foot depth, soon to be widened and deepened, it is just three miles from open Gulf of Mexico waters. Its cargo includes containers, breakbulk, fruit – 6.5 million bananas go through the port each year – and crude.
According to Mike Wilson, director of economic development at Port Freeport, the port now has an economic impact of $17.9 billion annually, which is up 76 percent from $10.2 billion in 2008 and is responsible for 65,000 direct and indirect jobs.
Most of this development is related to Eagle Ford Shale oil and the liquid natural gas (LNG) boom. Companies such as Chevron Phillips Chemical Co., the Dow Chemical Co. and Freeport LNG Development LP have made major investments in the Freeport area.
"As impressive as the economic growth over this three-year period has been, Port Freeport is positioned to see further upsurges in jobs and impacts in years to come," said Port Freeport Executive Port Director and CEO Glenn A. Carlson. "All this activity will mean increased project purchases and will significantly boost consumer spending on everything from housing and utilities to dining and groceries."
Port Freeport serves as another example illustrating the major economic engines port are in their regions, boosting everything from business development to the incomes of residents in the area.
About the Author