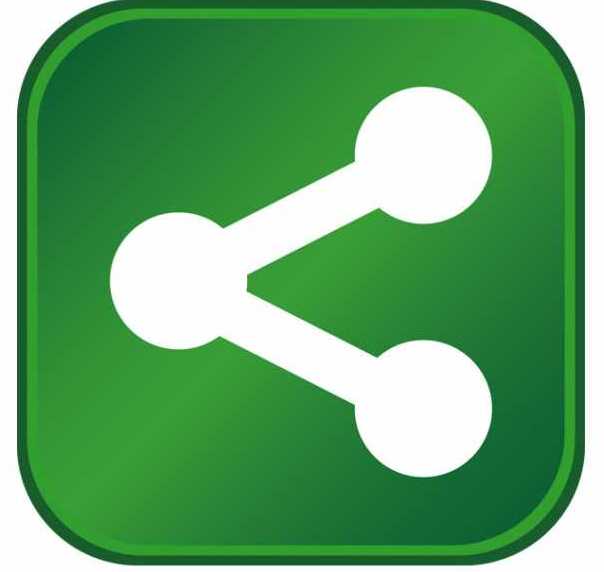 Area's Prime Location Drives Growth
"It's all about the location," the saying goes in real estate. That's never been truer than in the eight-county area called The Valleys of Southern Idaho, where business in the warehousing and logistics sectors are booming.

While some of this new enterprise stems from companies that focus on distribution, others have chosen south central Idaho for the distribution arm of their business.

"The reason they have sited here is that they need a western location for their company," said Jan Rogers, executive director of Southern Idaho Economic Development Organization (SIEDO). "We're ideally suited to serving the 10 western states," she continued.

Because of the area's deep agricultural roots, southern Idaho has entrenched infrastructure in place to easily move products in and out of the area. The Valleys are bisected by the east/west I-84 corridor and US 93, a direct route to California and the ports. It's also well served by rail.

Plus, Rogers noted that the area doesn't tax products as it moves through the region, like some other areas do, an additional benefit to those seeking out the area for its logistical benefits.
 
Dot Foods, a Distributor New to the Scene
Dot Foods is one of the companies that recently moved into the area. As the nation's largest food re-distributor, it buys food products and sells them directly to distributors and other food supply chains. Its Burley location began operations in September 2008.

Joe Little, general manager of Dot Foods in Burley, said location and easy transportation were key factors into Dot Foods' decision to locate there.

"Burley is geographically located about halfway between Seattle and Denver. It's a good central point with main highway access. What's especially important is that our drivers can reach those cities within the 11-hour driving-day limit set by the Department of Transportation."

Fast, easy transportation allows companies such as Dot Foods to shave costs out of the supply chain.

Little added, "Moving to Burley has helped provide better service to our customers in the northwest portion of the U.S. From a logistical standpoint, it takes costs out of our system. This location lets us take miles out of the equation, which, in turn, helps us reduce our customer's transportation costs."
 
WOW Logistics Keeps Expanding
WOW Logistics was also drawn to the area due to the close proximity to its key customer base and availability of rail and interstate access. A company that provides storage, distribution and logistics services largely to dairy producers, WOW opened a regional distribution center in Jerome, Idaho, in 2002 – its first expansion out of its home state of Wisconsin.

Reiterating Dot Food's message, Jamie Wally, vice president of Sales and Marketing at WOW Logistics said they located the facility in close proximity to dairy producers to reduce their inbound transportation costs. And with rising fuel and trucking costs, the company has been taking advantage of the area's abundant rail to move its goods.

In September 2008, it completed a third expansion that nearly doubled the original square footage.

"We have so much opportunity and it's growing so much in Idaho that we're already considering our next expansion," said Wally.

Part of this prediction is due to the fact that the 200-square-mile radius around Jerome is thenation's 5th-largest dairy-producing region. Dot Food's facility serves the growing warehousing needs of their dairy processing clients, including Glanbia Foods, Jerome Cheese, Brewster Dairy and Dairygold.

"We're building it because of demand," said Chuck Youman, distribution center manager at WOW. "The more the area businesses grow, the more they need to ship products."
 
Economics and Government Incentives Also Entice
State and local officials have also created lucrative incentives to encourage new business in the area. It offers a number of workforce training programs.

One governmental program that's proven to be a big asset is the state's Workforce Development Training Fund. Designed to help companies of all sizes become more competitive, the fund provides resources to train new employees or upgrade the skills of current workers. Another key incentive is tax credits for companies that invest in new facilities or create jobs.

Idaho officials also note that the cost of doing business in their state is lower than neighboring states. For example, per capita taxes are lower as are worker compensation rates and industrial electricity costs.

When Dot Foods was scouting locations, it also looked at Salt Lake City. But after doing the math, Burley came out ahead. Locating in Utah would have cost the company nearly $20 million more over a 10-year period, due to higher wages and taxes.

"When we locate a distribution center, we look at everything from government and environment to costs and incentives, because once we're there we don't leave," said Jim Tracy, senior vice president of Dot Foods.

Jamie Wally at WOW Logistics also credits both government and private incentives for bringing the company to Jerome. He cited state incentives based on the number of jobs created.

"Idaho has a very aggressive attitude to economic development and bringing new business in. There were incentives from the state based on the number of employees we brought in. In addition, SIEDO and local development officials had a lot of insight and great ideas to make this project a reality," Wally said.

Dot Food's Little also said that the city of Burley was very helpful in a number of activities including energy conservation, employment incentives and training grants.
 
A Motivated, Talented Workforce
Southern Idaho's workforce also plays a key role in attracting new business. Although the region has a low unemployment rate, local companies haven't experienced difficulty in recruiting people.

"Local businesses all tout how great our workers are," said SIEDO's Jan Rogers.

Joe Little agrees. He said that the labor force in southern Idaho blends well with Dot Food's business. "With the low unemployment, you might think it would be difficult attracting workers, but that has not been the case," he said. "There are good people here. They work hard and they have an excellent work ethic, which shows. We've been very pleased with the people we've been able to bring on. We expect good things."
 
Others Follow the Call
A number of other businesses have also joined ranks, lured by the area's prime location and favorable business incentives.

Jayco, an RV manufacturing company, opened a 154,000-square-foot manufacturing facility in Twin Falls, Idaho in 2005. It was drawn to the outstanding labor climate, an excellent pool of trainable workers, close proximity to the interstate highway system and access to appropriate suppliers.

Company officials were clearly impressed by the coordination and teamwork displayed by Idaho's economic development community. "Idaho has a very business-friendly environment," explained Sid Johnson, director of marketing at Jayco.

Echoing others, Jayco General Manager Dave Yoder said that Twin Falls is an ideal location geographically because it can easily ship products to dealers across the Northwest and to places like Utah, Colorado and Arizona. Jayco figures it cut shipping costs by at least $1 million by having the plant in Idaho.

Another company that keeps expanding is Hilex Poly. The Jerome facility serves as Hilex Poly's western presence for the manufacture of plastic t-shirt bags. It recently completed a fourth expansion since opening in 2004. The company's fast-paced growth is due to the area's strong workforce and pro-business environment both locally and at the state level, according to Hilex Poly Chairman Leon Farahnik.

"When we came here, people welcomed us with open arms. It has been a great decision," said Farahnik.
 
Southern Idaho, a Smart Move
With its deep infrastructure, well-suited location, pro-business government and motivated workforce, The Valleys of Southern Idaho has proven itself as a strategic player in today's competitive business environment.

Wally sums it up by saying, "Moving to southern Idaho was a great decision and we've never regretted it."
 
About the Author