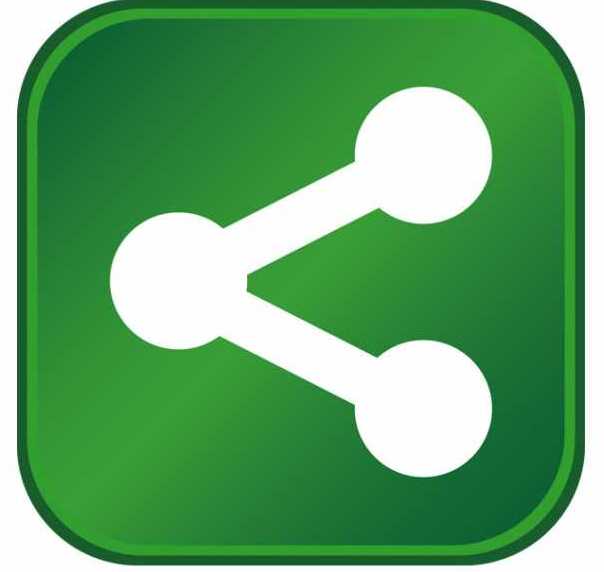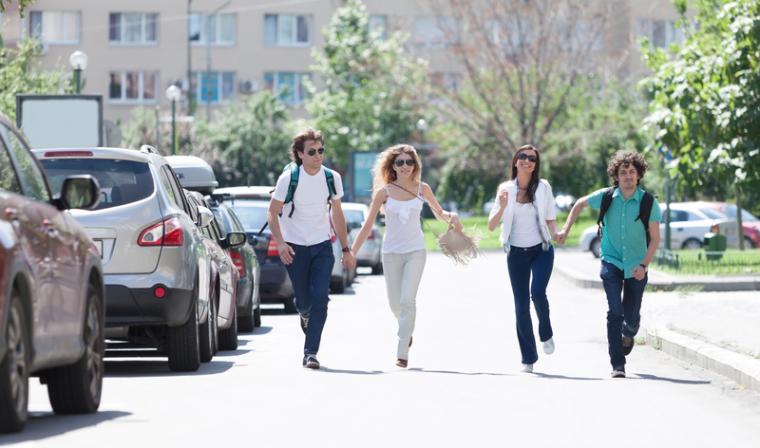 One of the most critical factors a company needs to succeed  is a location that will support the business, its workers, and their families. This means the availability of a skilled workforce with the right training and experience. Without a good workforce, companies will waste time and resources attempting to build an employee base with the necessary abilities, skills, attitudes, and knowledge that will enable them to become long-term productive workers.
At the same time, an ideal location will also score highly in quality-of-life factors, as many workers may be bringing their families with them. This means excellent schools, suitable housing, safe communities, an affordable cost of living and access to a wide variety of recreation and cultural activities and shopping. 
Smart companies will look for a location with superb workforce training resources already in place, as well as established and safe communities that will let workers' families thrive. Following is a brief overview of several communities that provide excellence in workforce, education, and quality of life. 
Bowling Green, KY
Jim Collins said, "The best way to predict your future is to create it." What better way is there to predict your future than to generate an upcoming workforce that is prepared with leadership, education, and workforce skills that are carefully selected to meet the needs of today's global economy? In Bowling Green, Kentucky, a group of local leaders including educators and business partners worked side-by-side to develop a vision, align leadership, and share resources to ensure the success of SCK LAUNCH – South Central Kentucky Learning About Unique and New Careers Here. SCK LAUNCH has been nationally recognized since 2016.
Spearheaded by the Chamber, this collective impact approach aims to prepare students by providing opportunities to explore interests, experience relevant work, and connect with the real world. The group began by envisioning a portrait of The Ideal Graduate: Global-Minded, Emotional Intelligence, and Lifelong Learner. The "grow our own" strategy begins at the earliest opportunity, in kindergarten. It carries through to graduation, ensuring that all students, no matter their background, have equal access to a promising future. Through the application of FranklinCovey principles of leadership, students will build the work ethic foundation employers are seeking. Businesses provide Educator Externships, Career Shadowing, and mentors for Student Ambassadors. Armed with career knowledge and employability skills, students will be on their way to a successful career pathway. Join us in teaching our students credentials in high-demand, high-growth sectors throughout the South-Central Kentucky region! 
Learn more at www.bgky.org
Bryan County, Georgia
Bryan County, part of the Savannah Metropolitan Statistical Area, is a hidden gem that sits on the beautiful Georgia coast. Located approximately 25 minutes from downtown Savannah, Bryan County offers high-performing schools, executive and workforce housing, and boundless recreational opportunities.
The Bryan County School System is an attractive feature for young families moving to the area. The system's College and Career Ready Performance Index score is 85.4, which has it ranked in the top seven percent in the state of Georgia. The graduation rate for the Bryan County School System is 89.6 percent (compared to the state average of 82 percent), and the average composite ACT/SAT scores rank in the top 20 in the state.
As of March 2020, the U.S. median home price was over $300,000; in Bryan County, the median home value was approximately $255,000 based on Zillow data. In addition to affordable workforce housing, Bryan County 
offers executive housing options in gated communities like The Ford Plantation, the former winter home of Henry and Clara Ford.  
Several parks, recreational areas, and walking trails are located throughout the county, offering many opportunities to enjoy the beautiful scenery. For those who enjoy fishing, golfing, or boating, these options are right within your reach. As one of the fastest-growing counties in Georgia and the nation from 2017 – 2018, the premium quality of life is attracting both residents and industry to Bryan County. Learn more at http://bryancountyga.com. 
Florida
Apprenticeships are a time-tested solution for businesses to recruit, train and retain highly skilled workers and address workforce needs in a range of fast-growing industries. Through apprenticeships, businesses can custom-train a ready workforce to better prepare for future needs and growth.
To help raise awareness of and expand registered apprenticeships in targeted industry sectors, Florida's three partners in education and workforce development – CareerSource Florida, the Florida Department of Education, and the Florida Department of Economic Opportunity – launched the Apprentice Florida campaign. Creative training solutions like those offered through Apprentice Florida are especially needed in the fields of information technology, advanced manufacturing, healthcare, maritime, hospitality and trade and logistics.
Inspired Technologies, an IT company headquartered in Tallahassee, found an apprenticeship program to be an ideal way to train new team members during a rapid expansion.
"We were facing a critical skills shortage as our business expanded but were able to set up an apprenticeship program in a matter of weeks. We now have several dedicated new employees growing their skills and their paychecks as they advance through our program," said Craig Goodson, founder of Inspired Technologies.
Apprenticeship programs are lauded by businesses that try them, for good reason. Once established, apprenticeship programs reduce turnover rates, increase productivity, lower recruitment costs, and increase safety in the workplace or at the job site. According to national research, 97 percent of participating employers recommend registered apprenticeships as a training model. For more information, please visit apprenticeflorida.com.
Gadsden, Alabama
Gadsden offers what we call the "alphabet soup of advanced manufacturing training," including AIDT – Alabama Industrial Development Training, ATN – Alabama Technology Network, FAME – Federation for Advance Manufacturing Education, and AHEC – Area Health Education Council.
What do they all mean? Translation: Gadsden has a well-trained, healthy advanced manufacturing workforce! With the arrival of COVID-19, the health of employees has immediately moved to the top of companies' concerns. Whether you are looking for general skills, training on your company's equipment, or healthcare advice, Gadsden-Etowah Industrial Development Authority has partnered with those that can deliver the specific training you need.
Gadsden State Community College, AIDT, ATN, and AHEC collectively have the capacity to deliver all your company's training needs at our Advanced Manufacturing Park's beautiful 130-acre setting. The one-owner site sits adjacent to the 6,800-foot runway at The Northeast Alabama Regional Airport and has all utilities, I-59, and state highway 77 access, a Phase-I environmental assessment and is shovel-ready. Gadsden is geographically located in the center of the Southeast automotive manufacturing region and is less than two hours from Honda, Mercedes, Volkswagen, Toyota, Hyundai, and the recently announced Mazda-Toyota plant. Location, workforce, and quality of life make this the perfect industrial site for your company. In advanced manufacturing, there are only three letters you need to know: IDA. The Gadsden Etowah Industrial Development Authority can help you decode the alphabet soup of training. For more information, visit https://gadsdenida.org. 
Indian River County, Florida
Indian River County – Vero Beach, Sebastian, Fellsmere – strikes a perfect balance between business and pleasure. Those who live, work, or visit the area experience a safe community packed with a variety of year-round ecological, cultural, and educational amenities. Because of its 26 miles of unspoiled beaches, professional theater and world-class art museums, the county has become a destination favored by C-level executives who have located their companies to the area because of the executives' positive vacation experiences.
Located on Florida's east coast, midway between West Palm Beach and Cape Canaveral, Indian River County is close to other major markets via I-95 but has no traffic congestion. The drive-time from home to local worksites for most residents is about 15 to 30 minutes.
The Indian River Chamber participates in the ACCRA Cost-of-Living survey, comparing managerial living expenses, including housing, with 300+ communities throughout the U.S.  Indian River County consistently ranks average or just below average on most costs. The county has one of the lowest property tax rates in Florida, and no state income tax.  
Indian River County is central to where your business ought to be. For more information on locating to Indian River County, call Helene Caseltine, Economic Development Director with the Indian River Chamber of Commerce, at 772-567-3491 or email her at helenec@indianrivered.com. Visit their website at www.indianrivered.com.
Oswego County, New York
Oswego County has a rich historical heritage, extensive healthcare services, a wide variety of urban and rural living options, myriad indoor and outdoor activities, and a 59,000-strong, highly skilled workforce. From its humble beginning as the furthest frontier border during the Revolutionary War and one of the most important battle fronts in the War of 1812, to today with its historic museums, concerts, festivals, farmer's markets and art galleries, Oswego County is a historical and cultural treasure that awaits you.
There's no need to leave Oswego County to receive excellent medical care. Our healthcare system includes a hospital, urgent care centers, assisted living facilities, a rural health network and much more. Whether your dream home is a stately historic estate, an urban loft, a contemporary townhouse or you're looking to custom-build a new home, Oswego County has what you're looking for in a place you can be proud to call home.
Within our borders, you'll find sandy beaches, vast forests, white water rivers and serene lakes, trails for snowmobiling, snowshoeing, and cross-country skiing, plus some of the most spectacular fishing in the Northeast.
The Oswego County community is supported by more than 30 institutions of higher learning within 50 miles. These educational institutions provide top-notch educational opportunities and workforce training programs to train a skilled labor pool for everything from basic work-readiness skills to advanced degrees. In addition, they offer the community many unique cultural and athletic events to enjoy.
Find your next expansion site in Oswego County and take advantage of our skilled workforce and outstanding quality of life. Learn more at www.oswegocounty.org. 
Surprise, Arizona
Surprise, Arizona is a young and growing Sonoran-desert community surrounded by mountain park lands. The gorgeous landscape sets the stage for the city's vibrant sports and recreation scene, growing arts community and fantastic restaurants. There is always something exciting happening in Surprise! Whether it's spring training at Surprise Stadium, pro tennis tournaments, food truck festivals, art exhibitions or big special events, it's the perfect place to "Find your Surprise!"
Located in the Phoenix-Metro area, the city's year-round sunny climate makes it the ideal place for outdoor adventure, and it abounds here! Maricopa County's largest regional park, White Tank Mountain Regional Park, rises from the border of Surprise and offers hiking, biking, camping and a nature center, and Lake Pleasant Regional Park is less than 30 miles away for a day of boating, fishing, camping, hiking, and picnicking.
Surprise boasts the largest tennis and racquet complex in the Southwest, seven gorgeous golf courses and an urban fishing lake nestled within a sprawling downtown park. Plus, Major League Baseball's Kansas City Royals and Texas Rangers play spring ball at Surprise Stadium. College sports also thrive in Surprise. The city hosts college baseball tournaments that bring in teams from all over the nation, and we're home to Ottawa University and their 21 varsity sports home teams.
Find your game. Find your adventure. Find your retreat. Find your Surprise! Learn more at https://www.surpriseaz.gov/988/Economic-Development. 
Visalia, California
The nonprofit Visalia Economic Development Corporation works closely with the Career Readiness programs provided for students of the Visalia Unified School District (VUSD). The programs offered to high school students include business and finance, computer science, architecture, construction and engineering, law and justice, media arts, health science, auto mechanics, and more. Students learn about these opportunities while in middle school and have the option to choose an academy that will provide a focus of their learning for the next four years.
In addition to classroom learning, students are connected to community members for job shadow opportunities and internships, and business owners often speak in the classroom, helping students to learn about the many career opportunities available to them.
The partnership between the Visalia Economic Development Corporation and VUSD has had great results. Students find their passion and choose a program they can complete in their high school years and take into their college experience. The partnership between the community and the students has also blossomed, as business leaders influence and impact the lives of students.
Students work harder and dream bigger if their education is relevant to them. Providing options through the College and Career Readiness programs helps students find their passion, whether it's welding or architecture, media arts or law and justice. For more information, visit www.visaliaedc.com. 
West Memphis, Arkansas
West Memphis is located at the heart of the North American distribution system and offers more logistical advantages than most locations. West Memphis is the intersection of two major interstates (I-40 and I-55) where over 65,000 vehicles pass each day. The city sits on the banks of the Mississippi River with the only deep-water port in the area. Two Class I railroads (UPRR and BNSF) operate in and through the city. The largest cargo airport in the U.S. is located less than 15 miles away in Memphis.
West Memphis has the advantage of vast developable acreage. The West Memphis I-40 megasite is an 1,800-acre site certified through the Entergy Select Site program, located near the intersection of I-40 and I-55. The Select Site program offers site selectors a degree of confidence in the due diligence and preparedness, ensuring reduced cost, risk, and time to production. The Rail Port Logistics Park provides over 2,000 acres for development in an area where significant resources have been deployed. The park provides multimodal movement from water, road, and rail with city-owned port and rail operations.
West Memphis is home to ASU Mid-South, the regional workforce training institution. The West Memphis School District is four years into an eight-year revitalization plan that includes 10 campuses and an investment of $120 million into the public-school system facilities. Learn more by visiting www.westmemphisar.gov. T&ID
About the Author