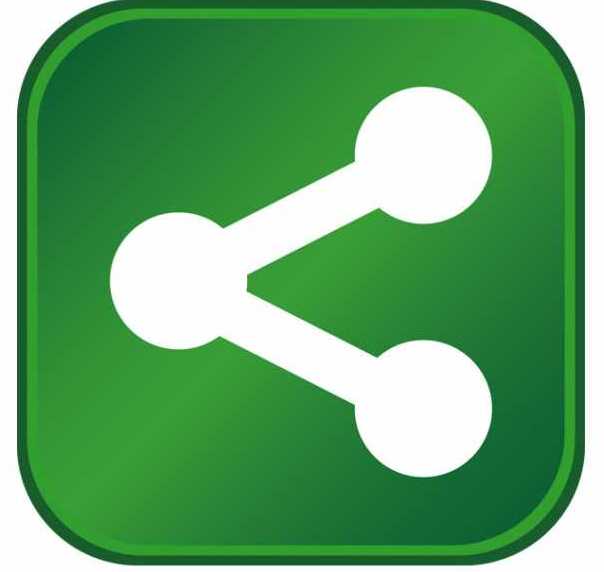 This unique, unparalleled awards program recognizes corporate locations and investments with a focus on both the company investing in a community and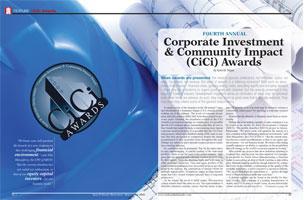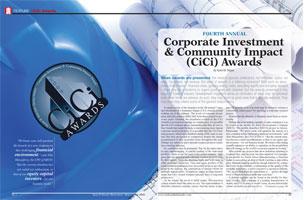 When awards are presented, the mood is typically celebratory, not reflective. Joyful, not wary. Contented, not anxious. But what of awards in a faltering economy? With such an abundance of bad news – financial crises, gyrating energy costs, cascading layoffs and slumping demand – there may be a tendency to regard good news with disbelief. But the awards presented in this issue of Trade & Industry Development magazine serve as reminders of what may be achieved even when times are adverse. As such, they may count as good news that is actually welcome. They may even help relieve some of the general despondency.

A casual review of the awardees in the 4th annual Corporate Investment & Community Impact (CiCi) Awards reveals nothing out of the ordinary. The levels of corporate investment and jobs creation differ little from those posted in previous years. Granted, the steadiness evident in the CiCi Awards is no reason to indulge in complacency. It is possible that the CiCi winners are so outstanding that they do not reflect trends that might be more evident among more typical corporate location projects. It is possible that the CiCi-winning projects, which were finalized during 2008, were so mature that they proceeded to completion despite the steady accumulation of dire economic news throughout the year. Perhaps site selection and corporate location projects constitute a trailing indicator.

So, exultation may be premature. But, by the same token, so may handwringing. A careful reading of the individual profiles – there is one for each of the award winners – suggests that site selection and corporate location projects may, by their nature, resist the dizzying highs and lows seen in other economic endeavors. Time and again, profiles of the award winners emphasize how successful projects are often years in the making, the culmination of patient efforts by multiple stakeholders. In addition, many profiles demonstrate that CiCi Award winners typically have a long-term perspective.

On the whole, the mood is fairly sedate. Site-selection criteria remain much the same as ever. The representation of different industries remains varied. And the desire to prepare for growth, even if growth may be delayed, remains a consistently cited reason for pursuing a corporate location project.

Seldom has the absence of dramatic news been so newsworthy.

Perhaps the most striking example of calm consistency is to be found in the profile for Steel Development Company (SDCO). This profile describes SDCO's project in Amory, Mississippi. "We know some will question the launch of a new company in this challenging financial environment," said Aldo Mazzaferro, the CFO of SDCO "But the current situation has not cooled our enthusiasm, or that of our equity capital investors – for our business model. We believe this timing actually enhances our ability to capitalize on the possibilities that will emerge as the world's economy regains its footing."

Also notable are projects that show industries returning to locations they once favored, but then departed. For example, in the profile for Sutter Street Manufacturing, a furniture maker is seen setting up shop in North Carolina, a state with a great furniture-making tradition, though battered by consistent losses in this industry. Commenting on the quality of the available workforce, a senior executive is quoted as follows: "We are excited about the opportunity to … protect the high level of furniture-related skills that exist here."

A similar example can be found in the profile for Santana Textiles. This company is a leading manufacturer of denim, and it is locating in South Texas, an area historically reliant on textile production for a large proportion of its employment base. Hard hit by globalization, South Texas saw textile production decline. But the Santana story shows an encouraging return of this sector to the region.

Not to belabor the point, but similar dynamics can be found in several other profiles. Check out Globe Specialty Metals, which is re-opening a facility in Niagara, New York. And consider ABC Studios, which will start producing a television program in New York City, which has been losing film and television business for the past several years. And both Boston Beer/Samuel Adams and Ayrshire Electronics have acquired facilities vacated by companies that once carried out comparable functions. In both of these profiles, full-time employees switched employers while their commutes remained unchanged.

Significantly, all these examples come from the Community Impact side of the CiCi Awards. The Community Impact selections are meant to recognize outstanding, community-transforming efforts, which may not always involve the largest investments. For the largest investments – that is, the largest corporate projects – readers should review the Corporate Investment side of the CiCi Awards. Both the Community Impact and Corporate Investment portions of the CiCi Awards showcase 15 distinctive projects.

On the Corporate Investment side, several projects are conspicuous for showing locations that are building on well-established strengths. In other words, they are attracting investments in industries they have carefully cultivated, achieving hard-to-beat advantages in workforce skills, supplier networks and judicious incentives informed by experience.

For example, in the Center Point Properties profile, which describes the establishment of an intermodal facility, it is clear that Joliet's status as a trade hub was being enhanced. Similarly, in the IBM profile, it is plain that the dense network of nanotechnology-related operations is being further elaborated. In other profiles, shipbuilders enhance their operations in Newport News, Virginia and Mobile, Alabama; aircraft manufacturers expand in Wichita, Kansas; and automobile assembly transplants establish locations in the southeastern United States.

If any notably different trend can be discerned in this year's CiCi Awards, it would probably have to be the prominent place given to the development of alternative energy resources. For examples among the profiles, check out Hemlock Semiconductor (silicon for solar panels), AREVA Newport News (nuclear power components), Willard & Kelsey Solar Group (solar panels), Many Stars CTL (coal-to-liquids processing), and Vestas Wind Systems (equipment for wind energy). But even here it should be pointed out that the transformation of the nation's energy system is not a project for those lacking seriousness or patience – qualities in abundance among the CiCi Award winners.
 
About the Author