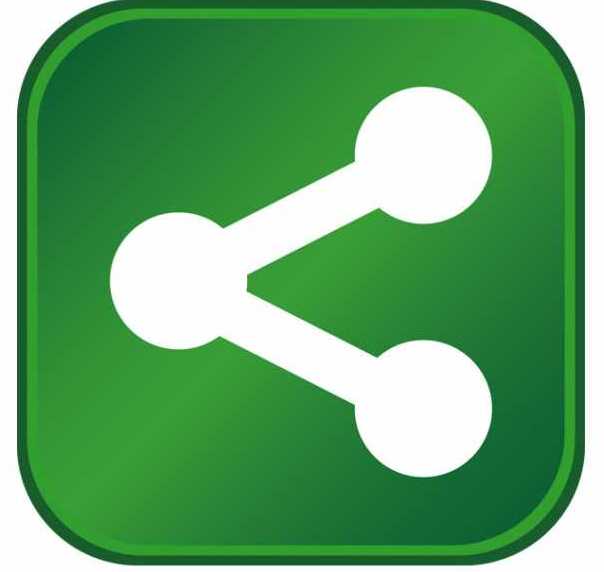 Where Business Retention Earns High Marks
In the world of sales, it is commonly acknowledged that it costs five to 10 times more to gain a new customer than it does to retain an existing customer. In the world of economic development and strategic corporate growth, retention is even more consequential. Not only does business retention equate to new jobs – 40 to 80 percent of new jobs emanate from existing business, according to the University of Minnesota – this stability within a community rolls over into a whole host of positive residuals, including greater probability of attracting new businesses, thus instigating communitywide growth, and providing a solid foundation for workers, their families and the community as a whole – all of which earn high marks on any community progress report.

To illuminate the impact of holding on to existing businesses, the following communities share their business retention philosophies, strategies and triumphs.
 
Southwest Louisiana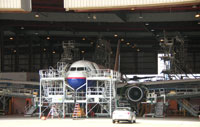 Southwest Louisiana recognizes that while there is glamour associated with bringing in a new factory or a large corporation, the foundation of any community and its best resource for new jobs and innovation resides in its existing companies. Southwest Louisiana has long known that, as discussed above, some sources estimate that more 75 percent of new jobs come from existing businesses, and it adds that less than 10 percent of new jobs stem from entrepreneurship and the balance from new industry.
 
Having that knowledge, the Southwest Louisiana Economic Development Alliance has been working closely with Louisiana Economic Development interviewing executives at the region's top employers and economic drivers to gather comprehensive information about each company; its needs, strengths and weaknesses. If an issue requires attention, the Alliance is ready to assist. This work helps the Alliance ascertain the region's economic health and is utilized to influence state economic development policies. The Alliance has already made great strides in the aviation industry and is currently working with the region's ailing timber industry.
 
Since its inception, the SWLA Economic Development Alliance (a collaboration of the Chamber SWLA, the SWLA Alliance Foundation and the SWLA Partnership for Economic Development) was forged to strengthen the business recruiting and retention efforts for Allen, Beauregard, Calcasieu, Cameron and Jeff Davis parishes.
 
 
Green Bay, Wisconsin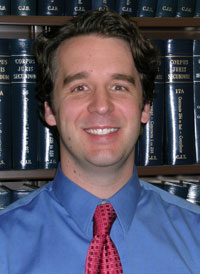 In Green Bay, Wisconsin, business retention is more than maintaining the status quo - it's about long-term economic sustainability and job growth throughout all of Green Bay's diverse industries.  
 
"Our retention efforts are proactive. We don't wait to hear about problems a company may be dealing with, we go out and try to uncover problems," said Derek Lord, economic development director for the City of Green Bay. "The sooner we're involved, the more we can do to help solve problems and ultimately retain the businesses in our community."
 
The local retention committee doesn't try to just uncover issues affecting a business, they also identify and share opportunities that can help a business grow. "Whether it's long-term redevelopment plans; local, state or federal incentive programs; or simply identifying unique partnerships that can be formed to increase sales, we're able to leverage our retention model to help local businesses grow," said Lord.
 
As any small business owner knows, while trying to operate a business, there are not enough hours in a week to stay on top of what's going on in the neighborhood or what new programs are available that can provide assistance. "Simply having dialog with business owners and sharing information is the best thing a community can do to help retain businesses," said Lord.
 
Green Bay's retention efforts aren't going unnoticedby local businesses. Lord stated that the number-one comment they hear from businesses is that they appreciate someone taking the time to reach out to them.
 
"A lot of incentive programs and newspaper headlines focus on new business recruitment. Many existing business owners we talk with don't feel like there is any support for them. Our retention program lets existing business owners know we are a resource for them in good times and bad," Lord said.
 
Valdosta Lowndes County, Georgia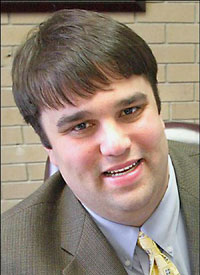 The Valdosta Lowndes County Industrial Authority has also learned that business retention may result in expansion as well. This realization took form when, in mid 2007, the Authority began working with one of its major existing industries, Packaging Corporation of America (PCA), on a project to ensure the retention of the company and its 360 jobs in its South Georgia community.
 
The long-time employer currently operates using the two oldest recovery boilers in the United States. The objective of this project was to bring the 50-year-old plant into the 21st century instead of waiting until it became totally obsolete and eventually closed. The wood mill that supplied fuel to the plant had been sold to a private company; services contracted shortly before created a leaner operation. PCA was considering an $80,000,000project to upgrade the boilers and some of the manufacturing equipment that would keep the mill running another 10 years.
 
While working with PCA, the Authority became aware there was an opportunity to not merely have upgrades done to the mill, but for the company to build a new, "green," state-of-the-art recovery boiler; however, the community would have to compete for the bigger project.
 
Spearheaded by the local Industrial Authority, the community and State quickly came together to offer an assistance package to PCA through infrastructure upgrades (including road, water and sewer needs), employee retraining through Georgia Quick Start, tax credits through Georgia's BEST program and a local grant of $250,000, a generous tax schedule for a reduction of property taxes, while impressing upon the corporate officials the importance of the mill to the community.
 
On October 12, 2009, it was officially announced that Packaging Corporation of America will be making a $225,000,000 investment in its Valdosta Georgia mill. This could ensure the health and productivity of the mill for another 30 to 40 years, clearly proving that an active existing-industry program is an essential component of a well-rounded economic development plan.
 
St. Mary Parish, Louisiana
 
St. Mary Parish, Louisiana, a heavily industrialized parish concentrating in oil/gas exploration services, shipbuilding and metal fabrication, pulls out all the stops when it comes to retaining and expanding its business base.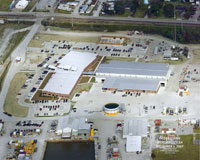 Recently, St. Mary Parish Economic Development and the State Economic Development Department teamed up to bring Oceaneering's high-technology, remote-operated vehicle manufacturing facility to Morgan City while assisting it in consolidating several operations in the area. With $2 million in assistance for the training center in its $25 million new facility, some 500 jobs were saved and 300 new jobs created. The public-private partnership continues today as Oceaneering expands incrementally to add 25 to 50 new jobs. This high-technology, multi-billion-dollar company started operations in the parish more than 40 years ago as a diving company.
 
Another example of business retention in St. Mary Parish is Intermoor, an Acteon subsidiary that designs, supplies and deploys technically advanced mooring systems worldwide. In late 2009, Intermoor, Inc. announced a major expansion at the Port of Morgan City. The port acquired the 25-acre site, enabling Intermoor to consolidate operations, thus saving 250 jobs while creating 320 new direct jobs paying $60,000 each. These skilled-worker positions will be filled in five to seven years. Departments of Economic Development and the Department of Transportation teamed with the Port of Morgan City to facilitate the $17-million-plus investment.
 
Where are these workers and their families going to live? St. Mary Parish passed an ordinance for developers of multi-family complexes to receive a seven-year property tax abatement. A major developer seized the opportunity and will be investing $45 million in a 360-unit, two- and three-bedroom green/solar apartment gated community. Construction will begin in 2010.

Among other reasons, St. Mary Parish knows it is successfully retaining its business population due to the enticement of work within minutes of home in friendly and safe communities, with the added bonus of excellent public and private schools.
 
Thomson/McDuffie County, Georgia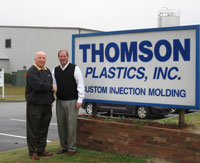 Thomson/McDuffie County has been fortunate during this economic down turn – it has acquired three new industries, adding 60 new jobs. Of its existing businesses, AMCOR completed a $2.5 million expansion that created 40 new jobs and Thomson Plastics invested $3.5 million in expansion to create 160 new jobs. Along with the added industry and expansions, Thomson/McDuffie County has managed to retain all existing industries. New industry, industry expansion and industry retention is attributed to Thomson's location and fully trained, skilled workforce.
 
McDuffie County, Thomson, Georgia is located at the intersection of I-20 and Highway 17, 35 miles west of Augusta. Thomson offers a variety of Industrial Parks, catering to different transportation needs. One of the parks is located right off of I-20, making it convenient for industries importing and exporting goods via ground transportation. Other parks in the county are located along the CSX rail system, making it easy to receive and ship goods via railways. All industrial parks have full infrastructure that was provided by SPLOST funds. Thomson also is home to the Thomson-McDuffie Regional Airport that provides a 5,500-foot runway and one of eight Instrument Landing Systems (ILS) in the state, allowing planes to land in inclement weather.
 
Thomson/McDuffie County recently became "Work Ready Certified" with the state of Georgia, meaning it ensures companies that workers have the best skills and training opportunities available, guaranteeing the companies they have the talent they need to succeed. A new-found work team consisting of Thomson/McDuffie County, the Development Authority, the GA Department of Labor, the One Stop and Augusta Tech, McDuffie Campus, work together with industry to assist with the hiring of fully trained, quality employees, which helps increase job retention, saving companies the expense of hiring and firing.
 
Thomson/McDuffie County is a Tier 2 community, offering a $2,500-per-employee tax exemption for up to five years for newly created jobs and is also 100 percent Freeport.
 
City of Port Colborne, Ontario
 
The City of Port Colborne, Ontario, located on Niagara's South Coast, is just 20 minutes from the Peace Bridge to the United States and is home to several leading industrial sectors that have benefited from the city's business retention and expansion activities.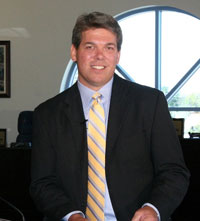 The "Carbohydrate Valley" bio-cluster, ship-servicing industry, and fabricated metal and machining sectors all benefit from the Port Colborne Harbour Railway. This city-owned, privately operated, short-line railway connects industries in Port Colborne directly to adjacent transcontinental mainlines. The city is committed to exploring options to increase service on this line to lower freight costs for the many industries that rely on this strategic infrastructure.

In addition to rail, Port Colborne's multi-modal transportation also includes water and road. Mayor Vance Badawey explained, "The presence of the Welland Canal in Port Colborne adds unique value to the community. The Welland Canal serves as a vital link in the St. Lawrence Seaway system, connecting the Great Lakes to the Atlantic Ocean. The city's strong working relationship with the operators of the canal continually supports the ship-service industry in Port Colborne, as well as the businesses that rely on the Welland Canal to connect to markets around the world."
 
Mayor Badawey also highlighted Port Colborne's proximity to the U.S. border, and its location on a sophisticated highway network as contributors to business retention. "Port Colborne is within a day's drive of almost half the total U.S. income, and over 135 million consumers."
 
Through partnerships of municipal, regional, provincial and federal governments, this highway network is being updated and expanded to further reduce freight times to and from Port Colborne.

The City of Port Colborne is actively involved with the Niagara Industrial Association, regional industry organization, and works closely with this association and municipal governments in efforts to foster new business relationships. One example is the annual Niagara Industrial Buyer & Seller tradeshow which showcases industries throughout Niagara, and aims to increase business relationships between these companies.
About the Author