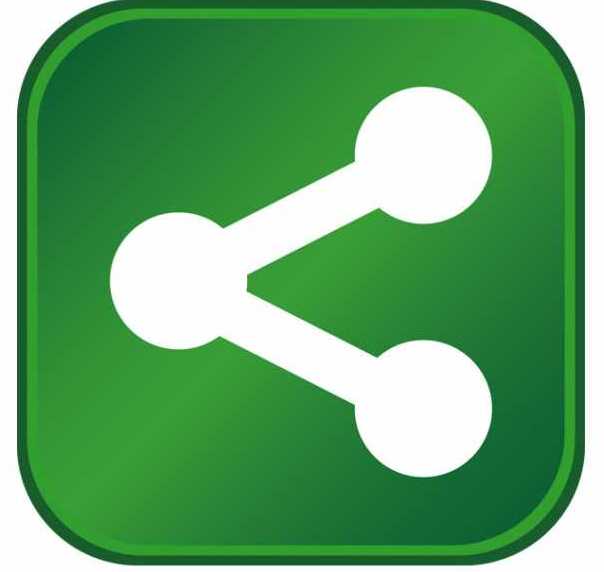 More Business Than Real Estate
When choosing a location for a corporate headquarters, it is not as much a real estate question as it is a business question. A company's corporate headquarters is an important part of its image and personality, and site selection is integral to the process. From comparing cities, buildings and incentives, to comparing demographics, commute time and amenities, the extensive process of selecting a corporate headquarters location encompasses all aspects of the business strategy and business needs. The headquarters location is frequently an important part of the company's identity and position for its investors and customers as well, and is a basic component of its market position and how customers identify it and its products. In the end, a company's location should provide it with the proper tools needed to perform its business at the highest and most efficient level possible. The following are some of the steps involved in the process of corporate headquarters site selection.
Geographic Location: The process of selecting a site or location for a new corporate headquarter generally takes 12 to 36 months, depending on the complexities and issues of the specific corporation. Choosing the right geographic location is the first step in the process. Geographic location qualifications are specific for each business and must adhere closely to the business model and goals. Setting up a search region is first priority. The search region is usually a set of potential metropolitan areas that meet the fundamental strategic needs of the headquarters. Once these candidate metropolitan areas are defined, the actual communities, sites and buildings to be considered will be identified.
In the preliminary research, a location study will be done to evaluate different cities to eliminate locations that do not meet the specific business criteria. In choosing a city to call home, companies evaluate both internal and external factors that can affect their day-to-day business operations. Internal factors include space needs, technological needs and building amenities. External factors include utility costs, qualified labor market, cost of living for employees, proximity to highways and commute time from residential areas. Does the company need to be close to an international airport or distribution hub? What location will provide the greatest supply and quality of workforce? What location will position it closest to its client base? These are all important questions to ask before choosing a geographic location.
Once a city has been selected, the search region is narrowed down further by looking at urban and suburban locations. The difference in a downtown verses suburban location can have a significant impact on both external and internal factors. Having a downtown location in a specific city may draw a different workforce and possibly be more costly than a suburban location in that metropolitan area, but the suburbs may not have the targeted client base. An Internet company may need a downtown location to be close to a younger workforce that relies on public transportation. On the other hand, a distribution company may be better suited in a suburban location close to major highways and rail lines.
Needs of Company: Elements of the company's business strategy or model will usually set out specific guidelines for what is expected of the corporate headquarters and needs that must be met. A law firm will have different requirements than an Internet company or financial services firm. Knowing and meeting the specific criteria of the company is critical in finding the location that will optimize performance. A needs assessment should be completed specifically outlining the company's needs and decision criteria, including the type of labor it wants to attract, the type of community it would like to be in, and amenities requested. How much space is needed? Are there expansion options? Are there specific amenities needed in the building or city, like proximity to an airport or on-site parking? Is the space format efficient for the business demands? Are the floor plates compatible for the space needs? Is the overall image of the building what is expected of the company?
State and Local Incentives: Cities have been known to pull out all the stops in trying to lure a company headquarters. State and local governments can offer significant tax breaks and other incentives and have been known to enlist the help of sports stars or business leaders to help in its cause. No matter how big or small the incentive, the return on the investment can mean significantly more for all facets of local business. While the economic value is difficult to calculate, some of the financial impacts of a headquarters moving into a city will be immediate. New employees will buy or rent new homes and furnish them, the company will bring in business travelers that will stay in hotels and dine out, and in the longer term, the headquarters can draw people from other places to come and do business.
In addition to government incentives, building owners can offer incentives of their own for specific buildings to secure a long-term headquarters lease including expansion and contraction rights, prominent signage, tenant improvement dollars, lease buy-out costs, or assuming current lease obligations.
Final Decision: When making the final decision, all key figures of a company will decide on the location and preference of building, keeping other building alternatives in the mix until business terms are agreed to with the preferred building. Once business terms have been met, a lease will be signed.
EXAMPLES
Boeing Corporate Headquarters Relocation to Chicago
The Challenge:
In 2000, Boeing Company, which ranks 15th on the Fortune 500 list, looked to relocate its world headquarters in Seattle. Announcing a series of changes to its corporate structure, the company wanted a leaner headquarters staff located separately from its existing businesses. Narrowing down possible geographic locations to Denver, Dallas-Fort Worth and Chicago, the company led an extensive site evaluation process.
Visits to each of the three metropolitan areas were just the beginning. Each city provided proposals outlining the benefits and reasons for Boeing to locate there, extensively noting everything from possible locations, down to public schools, commute time, cost of living and incentives.
The Solution:
In a much hyped and anticipated decision, Boeing Company selected Chicago for its new world headquarters location in May, 2001. The company noted that no single factor made the difference, but a combination of all the data that aided the decision.
Boeing occupies 12 floors, about 250,000 sq. ft., of the 36-story office tower located at 100 North Riverside Plaza.
The State of Illinois agreed to provide Boeing with up to $41 million in tax breaks and various state grants over 20 years, while the city of Chicago offered an additional $19 million in property-tax relief over a similar period and a $2 million grant. The city also promised to establish a downtown area heliport that can be used to transport executives to and from the central city, along with agreeing to contribute $1 million to retire the lease of the existing tenant in the space that Boeing would occupy. Overall, Boeing could be eligible for up to $60 million in incentives over 20 years.
Of the many reasons, Boeing chose Chicago because of its overall geographic location, efficiency as a transportation hub and highly educated workforce.
Sidley Austin Brown & Wood Chicago Relocation
The Challenge: Sidley Austin Brown & Wood, one of the world's premier law firms serving the international community, was continuing to grow in Chicago, and needed to be in a space and location that would satisfy the firm's space needs. Located at Bank One Plaza, with its administrative offices at 55 West Monroe, the firm's predisposition was to stay at its current location because of its client and employee base, but sought to take advantage of favorable market conditions.
With large, quality blocks of space in short supply in the Chicago CBD, the company decided that the only viable option was to relocate to a new building that could be built to accommodate the firm's needs.
The Solution:
After zeroing in on a vacant site directly across the street from its current office location, Sidley entered into a lease with Hines, the developer and landlord, for 510,000 sq. ft. at its new, 820,000-sq.-ft. office tower, One South Dearborn. Sidley will anchor the new 40-story office building in the heart of the Chicago CBD.
Sidley chose this location because of the balance it gave the company combining close proximity to its business dynamics and client base, aggressive economic terms offered by the building, flexibility in terms of growth, and the right to approve every aspect of the building's design to ensure that it maintains the correct image for an international firm of Sidley's stature.
About the Author