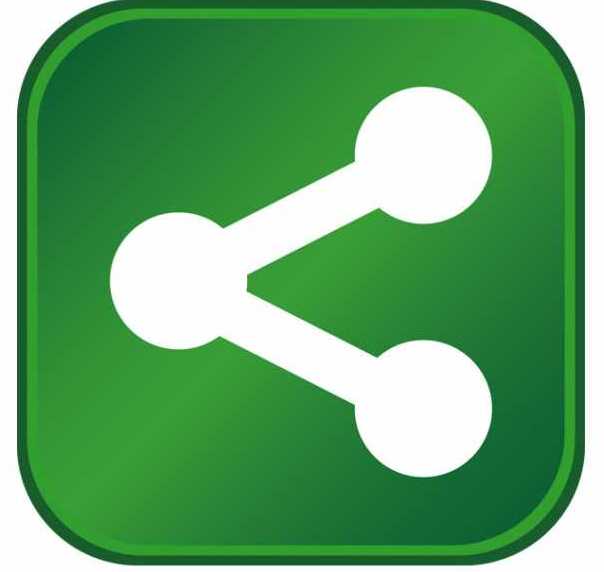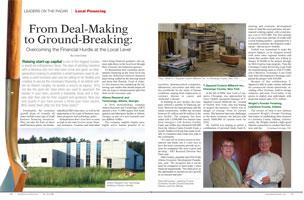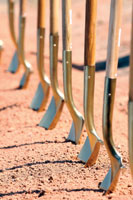 Raising start-up capital is one of the biggest hurdles a would-be entrepreneur faces. The days of pitching investors with a fabulous dot.com idea have come and gone, so idea-generators looking to establish a small business need to develop a solid business plan and be willing to be flexible and creative to secure the necessary financing. In an article written by Robert Langley, he quotes a source as saying, "[It's] not like the good ole' days when you used to approach the banker in your town, provide a feasibility study and a five-year plan then ask for their support and guidance. Now you only qualify if you have proven a three-year track record. Who needs them after the first three years?"
Fortunately, the economic growth plans of virtually all states include some type of small business financing incentives. They can take the form of direct small business grants, tax breaks, subsidized SBA loan rates, as well as the opportunity to be a part of business incubator programs and technology parks.
Entrepreneurs don't even have to reach as high as the state level to secure financial assistance. Counties and individual cities bring financial guidance and options right down to the local level through their economic development agencies.
To demonstrate how economic development financing at the local level has made the difference between business plans being stalled on the drawing board and those that flourish, Trade & Industry Development has rounded-up the following case studies that should inspire all who are long on entrepreneurial spirit but short on the necessary cash.
Athens Research and Technology, Athens, Georgia
 
In 2010, biotechnology company Athens Research and Technology (ART) opened a new 11,000-square-foot headquarters and laboratory facility in Athens, Georgia, as part of a new research campus dubbed ArtBio.
The company supplies highly pure, highly active human proteins to researchers, pharmaceutical companies, laboratories, universities and other entities worldwide for the study of human conditions ranging from emphysema to coronary disease to cancer and Alzheimer's disease.
In building its new facility, the company utilized a number of financing options. Between the land purchase and the initial construction, ArtBio has invested between $5 million and $6 million in the new facility. The company has been aided with a $300,000 low-interest loan from Georgia's Life Science Facility Fund, and ArtBio also obtained $100,000 from the Athens-Clarke Growth Fund, a locally funded revolving loan made available to companies that create new jobs in the community.
"It's nice for us to have access to low-interest rate funds, but it's also nice to have the local community provide an avenue for companies like ours to grow and develop," ART Research Director Jinx Patel said.
Matt Forshee, president and CEO of the Athens Economic Development Foundation, said, "We recognize that it can be hard for companies to meet today's strict financial requirements. This fund gives us the opportunity to incentivize new growth in investment and jobs."
T-Squared Custom Millwork Inc., Chenango County, New York
 
In the fall of 2009, New York's Commerce Chenango was approached by Tracy Tarbell, operations manager of T-Squared Custom Millwork Inc., located in Oxford, New York, who was hoping to acquire the business-which was in danger of closing-from its current owner. The business had some challenges in the down economy, but had pre-sold nearly $800,000 of custom work for 2010.
Mr. Tarbell was hoping to utilize a combination of personal funds, bank financing and economic development loans to fund the asset purchase and permanent working capital, with a total project cost of $325,000. The first attempt to use a term loan and line of credit with a local lending partner-guaranteed by a non-profit economic development corporation-did not prove fruitful.
Tarbell was committed to make the project happen, so he shopped around with some other regional lenders and found that another bank was willing to finance $150,000 of the project through its SBA Express loan program. Then the Chenango County Revolving Loan Fund for manufacturing came in with $75,000, and a Business Assistance Loan Fund loan from Development Chenango completed the project with $50,000.
Because of this collaboration T-Squared is able to make custom millwork for commercial clients nationwide, including office furniture, built-in storage solutions, and more. Even better, it has grown to employ nine individuals, with projected annual sales of $1 million.
Wright's Powder Finishing, Lawrence County, Indiana
 
The owners of what is now defense contractor Wright's Powder Finishing had hopes of establishing their business in Lawrence County, Indiana. Unfortunately, the Wrights needed a high-speed Internet connection to conduct their business and the property they wanted in Lawrence County didn't have an Internet option - until Gene McCracken of the Lawrence County Economic Growth Council (LCEGC) and wireless broadband company NetSurf USA stepped in. With the help of the LCEGC and a $30,000, five-year, no-interest loan, NetSurf USA will place new equipment on three towers throughout rural Lawrence County.
When work is complete, NetSurf USA will be serving customers throughout Lawrence County with high-speed wireless broadband services.
The Wrights have now purchased the property on U.S. Hwy. 50 East to operate their business, Wright's Powder Finishing, which powder coats parts for industry, including the defense industry and in particular, Crane. And the Wrights also have the Internet they need.
"By assisting these folks, we're actually assisting residents living in that area as well," said Randy Clark, who is on the Lawrence County Economic Growth Council board. "It's definitely a quality of life issue."
Looking back at the project, Clark said, "We couldn't have done it without all those partners." He continued, "In this case, things happened quickly to get the Wrights into Lawrence County. It was like putting your hand in a glove, it was that good of a fit."
Mamtek International, Moberly, Missouri
 
Randolph, Chariton, Cooper and Monroe Counties in Missouri, the four Counties comprising Moberly Area Economic Development Corporation (MAEDC), together with area government officials, have been making savvy use of numerous state and local incentives, including setting up much of the area as Enhanced Enterprise Zones. Using these and other incentives, including tax abatements and a no-cost land program, it has been attracting numerous projects, including a company called Mamtek.
MAEDC's partner Midwest U.S.-China Association, which works for a dozen Midwest states to bring business to the region from China, was instrumental in helping to bring Chinese-owned Mamtek International to Moberly. Its $46 million facility, the first Chinese greenfield investment in the state, will be the only U.S.-based producer of artificial sweetener sucralose. Not only that but it demonstrates a reversal in the trend of manufacturing moving to China.
"We're very creative in putting incentive packages together, which is what sent Mamtek to us. When foreign companies come here, it can be difficult for them to get financing, because most U.S. lenders treat them as startups. We understand the issues that both foreign and domestic companies face and are able to help them," said Corey Mehaffy, president of MAEDC. "With our 20-plus successful deals, we have solid, proven experience." This experience is the reason MAEDC was able complete the Mamtek deal in 72 days from site selection to the announcement of the project.
Cost-Effective Technology Park, Ardmore, Oklahoma
 
The community in Ardmore, Oklahoma, has been aware for a long time that its lack of local technology and research-and-development job opportunities was hindering its economic growth. The reality was, though, that it is expensive to develop this economic segment so communities of Ardmore's size typically are shut out from effectively addressing the issue.
The Ardmore Development Authority (ADA) decided to change that and has worked out an arrangement with ATP Development LLC (a group of local and state investors) whereby ADA transferred ownership of 47 acres to ATP to develop a technology park. The plan is that ATP will build and lease the buildings to technology companies while the ADA will retain control of the technology park to assure that the property is used for its intended purposes. The cost of the land and the initial infrastructure won't be charged back to the customers of the technology park.
The technology park will house a 5000-square-foot business incubator building that will be equipped with a clean room. Amethyst Research, Inc. (a sensor research and development company) plans to use a portion of the space for a joint project with Oklahoma State University funded by the State of Oklahoma's Economic Development Generation Excellence Program. By having a business incubator where small amounts of space can be leased, and a clean room with equipment, start-up companies in this industry can cost-effectively locate to Ardmore.
Financing Innovation Development, Northern Nevada Development Authority
 
The Northern Nevada Development Authority (NNDA), working with the University of Nevada, Reno, understands that the biggest problem for small companies attempting to bring innovative ideas to market is the lack of financing. Together they help companies seeking to push the frontiers of research and development. The Nevada Small Business Development Center (NSBDC) and the Technology Transfer Office (TTO) can connect inventors and entrepreneurs with faculty who have the expertise needed.
This is because they recognize that innovations come in many forms: new technologies, old technologies that are applied in new ways, and old technologies that are improved upon. Although some companies thrive by offering normal services or products to a new customer base, broad, societal progress is impossible if companies don't look at new products to meet emerging needs.
NNDA's Banking & Financial Committee continues to explore financial opportunities and alternatives while providing a large menu of resources that are available to existing companies as well as to new industries locating to the Sierra Region.
The Center provides substantial opportunities for companies to access large pools of funding for developing innovative technologies. For 35 years, Federal agencies have been offering up to $2.3 billion in grants to for-profit companies to do feasibility research and prototype development. These grants-not loans or equity investments-are offered on a competitive basis and come through the Small Business Innovation Research (SBIR) and the Small Business Technology Transfer Programs (SBTTP).
Nordic Windpower, Platte County, Missouri
 
Nordic Windpower, a wind turbine manufacturer, needed to find a community that offered a suitable business environment for it to consolidate its substantial new manufacturing and corporate offices.
It initially sought ready-to-occupy facilities that were near a first- or second-tier airport and could accommodate the unusual specifications for wind turbine assembly. The airport requirement eventually narrowed the choices to two, which included Kansas City, Missouri, although it required a build-to-suit project. Unfortunately, developers found it difficult to raise money from investors for the build-to-suit because Nordic didn't have a long credit history and most of its revenues were only projections.
Nordic needed to reduce cost and secure capital for building equity. The result was a series of small compromises and creative solutions spurred on by Kansas City and State of Missouri economic development teams.
Platte County, Missouri, where the airport was located and which had special incentives for this type of development, was able to offer cash upfront equal to the present value of the applicable incentives. Monetizing the incentives required an approval by the State of Missouri. The project secured the approval because of the business case made by Platte County and its initiative in lobbying for Nordic.
Through strategic cost reduction and capital generation Nordic was able to use the nearly four million dollars of monetized incentives as equity in the building. Together with Nordic, the county created an environment where the project could succeed.
Avalex Technologies, Santa Rosa County, Florida
 
Santa Rosa County will soon become the home of Avalex Technologies, a Pensacola-based aerospace and defense company that manufactures aerospace and military equipment. The company was searching for a larger facility to accommodate its rapid growth. It looked at many options, some of which included venues outside the State of Florida. TEAM Santa Rosa Economic Development Council was able to capture their attention and entice them to stay in Northwest Florida by assisting the company with a move of its operations to Gulf Breeze located in Santa Rosa County, Florida.
TEAM Santa Rosa explored every possible avenue for incentives and was able to put together a package that enabled the expansion. With the use of the Qualified Target Industry (QTI) grant and various training grants, the deal was inked and Avalex will open doors in Gulf Breeze in the fall of 2011.
Avalex purchased a former car dealership located on one of the most heavily travelled roads in Northwest Florida, and is renovating it to suit not only its own manufacturing and administrative needs, but potentially those of other industries. The purchase included acreage that the company Founder and President Tad Ihns envisions as a tech park where other companies can locate and be adjacent to those doing similar work.
About the Author