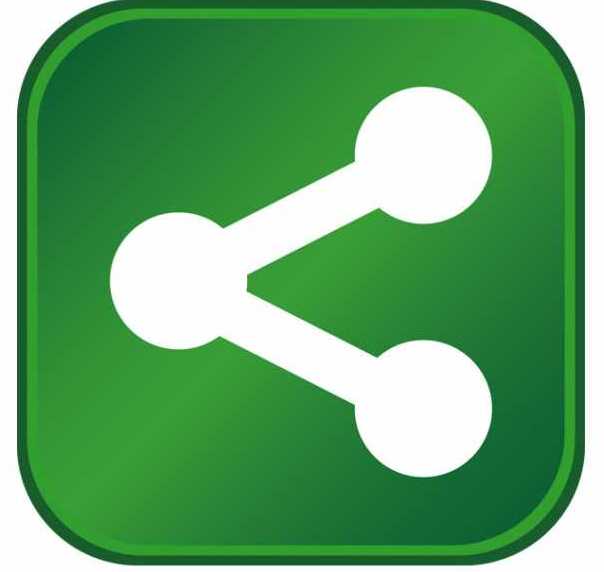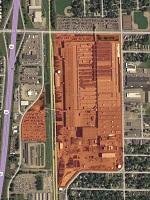 Let's face it. Everyone seems to be under more pressure today, and we are all looking for ways to get more things done, faster and with fewer resources. When it comes to finding new sites for expansion, having the heavy lifting taken care of with permitting and all of the additional incidentals that go into making a location shovel-ready is truly welcomed by just about every site selector. Happily, there are some terrific development-ready sites out there just begging for your attention, so we rounded them up to provide a quick overview here of what you can expect when you venture out on your site inspection.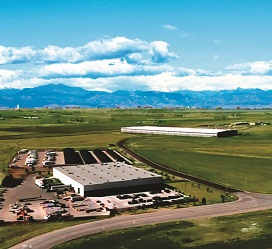 Brighton, Colorado
Spend time in Brighton, Colorado, and you'll discover why it's a great location for companies in manufacturing, distribution, energy and more. Master-planned sites in the Bromley Business Park, Adams Crossing, Prairie Center and the Energy Corridor provide outstanding land values, ready-to-build infrastructure and an expedited development process. 
Within 15 minutes of Denver International Airport (DIA) and non-stop, direct flights to Europe, Asia and South America, Brighton sits at the confluence of rail and surface infrastructure that serves the rest of the country with ease. Located 18 minutes from downtown Denver, two rail lines and five major highways surround the City and in real terms, it seems like all roads lead to Brighton.    
Brighton is already home to respected industry leaders such as Vestas Wind Systems, Baker Hughes and Staples Distribution Center. With competitive incentives, dedicated leaders and strong community resources, a supportive business community fosters success. 
With 24 square miles and at 40 percent of the projected build out, housing starts are up 400 percent in the last year and the community has seen an average population growth of 14 percent per year since 1990. 
At the edge of the Denver metroplex, Brighton's trade area extends north and east past its 35,000-plus immediate population. More than 75,000 consumers and an extraordinarily qualified workforce consider Brighton the hub of their daily lives.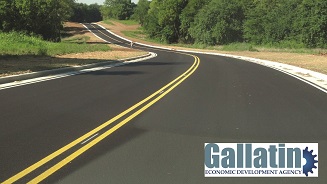 Gallatin, Tennessee
As the "Great Recession" is put further in the rear view mirror, it's interesting to look at how communities handled the downturn. While many simply circled the wagons to wait it out, a handful of communities invested in themselves to be prepared for the economy rebounding. Gallatin, Tennessee, was one of those communities. 
Located in the northern part of the Nashville MSA, Gallatin plays a key role in the area's growth.  Gallatin's location and business-friendly approach has it already playing host to several big players: the corporate headquarters for ServPro Industries, Inc., recently named by Forbes magazine as No.  5 on its "Top 20 Franchises for the Buck"; Gap, Inc., with its largest distribution center in North America; Samick Music, with its North American headquarters and distribution center; and several Tier 1 automotive suppliers.
Gallatin paid cash for 200 acres contiguous to its current industrial center. The newly completed road and infrastructure now give the city shovel-ready property. In all, the city invested over $7 million to get the property ready for new companies. Additionally, it spent two years and nearly $50,000 to obtain a Foreign-Trade Zone designation. 
"We knew that if we were aggressively preparing for the future while many communities sat and waited that we would be in great shape as things turned around, and that's exactly what has happened," stated  James Fenton, executive director of the Gallatin Economic Development Agency.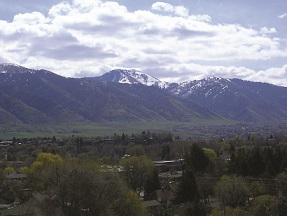 Logan, Utah
Logan, Utah, the hub of Cache County, sits high atop the Wasatch Mountains, far enough away from big city living but close enough to the workforce and world-changing technology.
Logan lies a couple of mountain ranges away from Utah's capital, Salt Lake City, but an Olympic ski resort is a mere 45 minutes away. World-class mountain biking and breathtaking hiking surround it. Located on the backside of the mountains, this place is anything but backwards. It's remote, rural and remarkable.
In fact, The Milken Institute ranks it the No.1 small city in America for doing business.
At the heart of it all is Utah State University, a research, land-grant school, that's taken the best of innovation in agriculture and nutrition and combined it with an unequalled space dynamics laboratory. The technology commercialization group is just now in the process of creating new enterprises to clean the environment (clean coke used to make steel), convert algae into biodiesel fuel, arm satellites with the most precise weather sensors ever made and synthesize spider silk that will revolutionize everything from military armor to facial reconstruction.
An ideal 10-acre parcel, one of the last available in the Logan Northwest Industrial Park, awaits technology business development.
Logan is on the edge of innovation, on the cutting edge of environmental and impact technology, touching the edge of space and still so down to earth.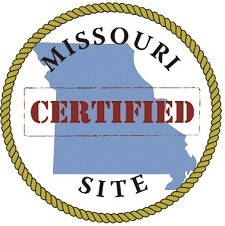 Moberly, Missouri
Located in the central portion of the State of Missouri, in the Moberly Region, lie three of Missouri's certified sites. The Missouri Certified Site program is a rigorous process that is designed to reduce the amount of time needed before construction and the amount of development risk for companies that need to be on the fast track.
Certified sites are located in Howard, Monroe and Randolph Counties. The largest of those sites is the Moberly Area Industrial Park in the City of Moberly. With over 200 acres of prime developable land, the Moberly Area Industrial Park has daily rail service available from Norfolk Southern Railway's switching yard less than a mile away. Access to U. S. Highway 63's four lanes is also less than a mile away, which provides a quick connection to Interstate Highway 70 to ship and receive products globally.
Just a few minutes to the east in Monroe County is the Paris Industrial Park in the City of Paris. With plenty of electric supply, the Paris Industrial Park is Missouri's newest certified site. The local electric cooperative has a bountiful power substation situated at the entrance to the industrial park with plenty of capacity.
To the west in Howard County lies the Howard County Industrial Park in the City of Fayette. This certified site is located just a couple of miles from the campus of Central Methodist University which has a long tradition of producing quality members of a talented and diverse workforce for the region.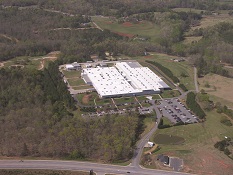 Oconee County, South Carolina
Oconee County, South Carolina, has recently completed site certification on one industrial park and is beginning the process for another to be granted the label of a "South Carolina Certified Industrial Park." This designation demonstrates that a site is project-ready due to the extensive due diligence conducted on understanding the potential of the parcel of land.
The South Carolina Department of Commerce, through a program administered by McCallum Sweeney Consulting, granted the "South Carolina Certified Industrial Park" label to the Oconee Industry and Technology Park. This 300-buildable-acre park has all infrastructure in place, has two building pads (50,000 square feet and 300,000 square feet) and is located just 15 minutes off Interstate 85 via exit 1.
Not stopping there and recognizing the importance of this site certification process in the world of economic development, Oconee County began what will be a nine-month process in having the Golden Corner Commerce Park becoming certified. This park is just two miles off exit 2 or 4 of Interstate 85.
The investment into these two industrial parks and the certification process positions Oconee County globally for new capital investment and job creation in the new economy by being proactive on the industrial recruitment front while differentiating Oconee County from surrounding communities.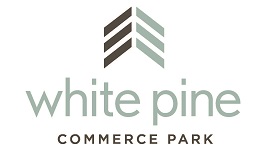 Onondaga County, New York
Located in central New York just north of Syracuse, White Pine Commerce
Park is the largest publicly controlled industrial park in the region. The 339-acre site provides easy access to all East Coast markets, with rail-line service to the site and a major interstate within two miles. A deep-water port within 35 miles serves as a gateway to the St. Lawrence Seaway and Port of Montreal. Connectivity is not an issue at White Pine — the National Grid substation adjacent to the site can support multiple 115kV circuits, and telecom offerings include OC3 fiber and broadband service.
White Pine is south of Lake Ontario and is part of New York's Finger Lakes region, so there's ample fresh water — up to eight million gallons per day (MGD) — available onsite for data-center cooling and precision manufacturing. It's a stable, low-risk environment with a traditional four-season climate, reducing the chance that a natural disaster will disrupt business.
The region boasts a skilled, well-educated workforce. There are more than 77,000 high school graduates over the age of 25 living within 10 miles, and one-third of the available workforce holds a bachelor's degree or higher. Six nationally ranked colleges and universities offer onsite worker training and certification programs, as well as proven R&D and product commercialization assistance. 
Port of Vancouver USA
The Port of Vancouver (POV) USA recently announced that its 108-acre Centennial Industrial Park (CIP) has 58 acres that are now shovel-ready and available for sale or lease and an adjacent 50 acres available for later development. It is ideal for light industrial manufacturing. Infrastructure improvements – including final site preparation, underground utilities, roads and sidewalks, and a state-of-the-art stormwater management system — have already taken place at the site. CIP offers proximity to ocean-bound and river shipping lanes, national rail lines and major interstate highways.
Currently under way is POV's West Vancouver Freight Access rail expansion project that will improve the movement of freight through the port and along railroad mainlines that connect the Pacific Northwest to major rail hubs in Chicago and Houston, and from Canada to Mexico. It will significantly increase the port's capacity to handle additional rail cars each year so goods can move more quickly to market and will lower costs for U.S. manufacturers, making them more globally competitive.
Site selectors look at how well various areas can accommodate their logistics needs when planning expansions or new development projects. Combined with Washington's highly skilled labor force and progressive business climate, the Port of Vancouver USA has the assets tenants need to grow and thrive.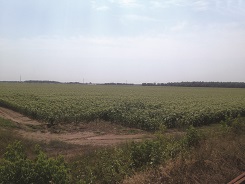 Stevens Point, Wisconsin
East Park Commerce Center, a 760-acre site in Stevens Point, Wisconsin, was designated a 'Certified in Wisconsin' development-ready site by Governor Scott Walker and the Wisconsin Economic Development Corporation (WEDC).The East Park Commerce Center is a strategic location in central Wisconsin,  equal distance to Chicago and the Twin Cities. An almost endless range of industrial, office and commercial entities are allowed on the site. It features easy access to I-39 (north/south) a mile away, with access to U.S. Highway 10 (east/west) also a mile away. It is located 20 highway minutes from Central Wisconsin Regional Airport and five minutes from Stevens Point Municipal Airport. This is the twelfth site certified by WEDC since the Certified in Wisconsin program started last year.
WEDC has designated Certified in Wisconsin sites in Beaver Dam, Beloit, Chippewa Falls, DeForest, Fitchburg, Village of Howard, Janesville, Menomonie, Prescott, Verona and West Bend. WEDC is expected to certify approximately 30 development-ready sites over the next three years.
A certified site is a development-ready site that has been reviewed and approved by WEDC as meeting certain development criteria. The certification provides businesses, consultants and developers with detailed information about the site. WEDC is utilizing Deloitte Consulting to evaluate sites to determine if they are ready for development. To gain certification, a site must meet certain requirements including a minimum size, availability of utility and transportation infrastructure, physical and technical condition, environmental assessments, quality of labor force and support by local communities.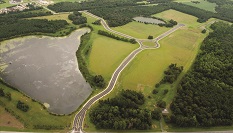 Valdosta-Lowndes County, Georgia
With eight industrial parks, Valdosta-Lowndes County, Georgia, has a great fit for almost any industry. Located between Atlanta and Orlando in the heart of South Georgia, Valdosta-Lowndes County is strategically positioned for business to access and serve the global economy. Each park has its own unique attributes, from rail service for plastics and manufacturing to parks situated near Interstate 75 and just north of Interstate 10 for distribution and service industries, this includes Valdosta's three Georgia Ready for Accelerated Development Certified "Shovel Ready" sites.
Bassford Business Park is zoned for a total of 134 acres of manufacturing and distribution space. Located along U.S. Highway 41, the multipurpose business park offers tenants flexible space options from six- to 40-acre tracts (may be combined) with rail service. 
Miller Business Park, located along U.S. Highway 41, the 210-acre site is suitable for office, wholesale and light industrial. The multipurpose business park offers tenants flexible space options from 10- to 35-acre tracts (may be combined). 
Westside Business Park is a master-planned business park that is zoned for office, wholesale, and light industrial. Strategically located along Georgia State Route 133 (St. Augustine Road), the multipurpose business park offers space options from 50 acres (may be divided) to one (1) 100-acre tract available. 
Valdosta-Lowndes County's GRAD sites are all currently graded with landscape and available for build-to-suits. A customized incentive package to meet individual business needs is available.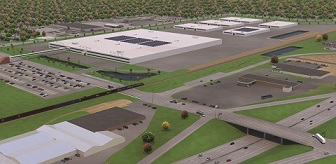 Wyoming, Michigan
First developed in 1936 by General Motors, Site36 in Wyoming, Michigan, became the automaker's premier sheet metal stamping plant and home to its most highly regarded tool and die makers. Today, this 92-acre site, supported with unlimited infrastructure and a dedicated workforce, is available to the next generation of smart manufacturers.
Site36 is designed as a public-private partnership between the City of Wyoming, the developer, Lormax Stern, and the economic developer, The Right Place, Inc. Together, this redevelopment team has set a vision to attract one or two large-scale smart businesses that will carry forward the site's legacy of generating long-term economic growth.
Located in the city of Wyoming in the heart of West Michigan, the expansive site is serviced by nearly every major mode of transportation. This site has immediate access to a major North/South highway, U.S. 131, direct freight rail service and is eight miles from Gerald R. Ford International Airport.
Site36 is located in the Grand Rapids metropolitan area in the city of Wyoming. Located midway between Chicago and Detroit, this urban center is a growing region of more than one million people and is in close proximity to the beautiful Lake Michigan shoreline.
Now fully remediated and readied for development, Site36 has been pre-approved by environmental and government agencies, making it one of the most sought-after manufacturing sites in the Midwest.
About the Author