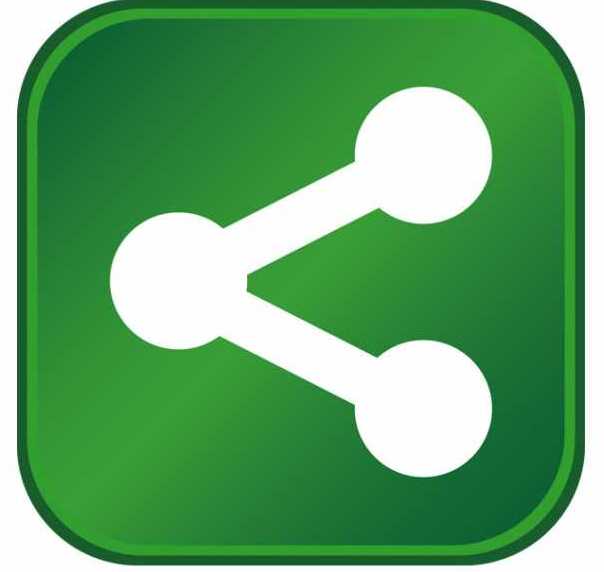 As part of the Obama Administration's commitment to revitalizing America's manufacturing sector, the Energy Department launched the Clean Energy Manufacturing Initiative (CEMI), a new Department initiative focused on growing American manufacturing of clean energy products and boosting U.S. competitiveness through major improvements in manufacturing energy productivity. The initiative includes private sector partnerships, new funding from the Department, and enhanced analysis of the clean energy manufacturing supply chain that will guide the Department's future funding decisions.
"We are at a critical moment in the history of energy in our nation. Over just the last seven years, global investment in the clean energy sector has grown nearly five-fold to over $260 billion and these markets will grow into the trillions of dollars in the years to come," said Assistant Secretary for Energy Efficiency and Renewable Energy David Danielson. "Our nation faces a stark choice: the energy technologies of the future can be developed and manufactured in America for export around the world, or we can cede global leadership and import these technologies from other nations. As part of President Obama's plan to revitalize American manufacturing, the Clean Energy Manufacturing Initiative will seize this opportunity to ensure U.S. leadership in the clean energy sector and advance the global competitiveness of American manufacturers."
The announcement was made at the ribbon cutting of the Department's Carbon Fiber Technology Facility in Oak Ridge, Tennessee, a new advanced manufacturing facility to reduce the cost of carbon fiber – a critical material for efficient lightweight vehicles, next generation wind turbines, and a wide array of other consumer and industrial products.
Carbon Fiber Technology Facility
Officials from the Energy Department, Oak Ridge National Laboratory (ORNL), Ford Motor Company, and Dow Chemical launched the Carbon Fiber Technology Facility. Now open to U.S. manufacturers, this state-of-the-art facility provides clean energy companies and researchers with a test bed for the development of less expensive, better performing carbon fiber materials and manufacturing processes.
"This continues ORNL's track record of developing new materials and processes that spawn new products and industries," said ORNL Director Thom Mason. "We translate basic science into the innovation that creates jobs, and our new facility will help the U.S. establish a leadership position in the growing carbon fiber manufacturing sector."
Carbon fiber is a strong, stiff, lightweight material that will help American manufacturers dramatically lower the cost and improve the performance of fuel-efficient vehicles, wind energy and energy storage components, electronics, power transmission, and aerospace technologies, among others. In particular, carbon fiber has tremendous opportunity to boost American competitiveness as the leading manufacturer of fuel-efficient gasoline and electric vehicles. Next generation lightweight materials, such as carbon-fiber composites, could reduce passenger car weight by 50 percent and improve fuel efficiency by about 35 percent without compromising performance or safety. The Energy Department estimates that through the strategic use of carbon fiber, automakers could cut the weight of cars and trucks by up to 750 pounds by 2020.
Currently, carbon fiber materials are more expensive and complicated to manufacture than more traditional materials like steel and aluminum. The Carbon Fiber Technology Facility will help industry and researchers develop better and cheaper processes for manufacturing these materials. It will produce up to 25 tons of carbon fiber each year, providing U.S. companies with enough material, infrastructure, and technical resources to test and scale-up different approaches to lower carbon fiber costs and efficient production.
Supported by a $35 million Energy Department grant, the 42,000-square foot facility features a 390-foot-long melt-spun fiber line to produce raw fiber materials and expects to add an additional conversion line in the coming months. The facility has attracted a consortium of more than 40 private and public sector partners, including Ford, Dow Chemical and Volkswagen of America. Find more information about the Carbon Fiber Technology Facility at www.ornl.gov/manufacturing.
Clean Energy Manufacturing Initiative
Building on its existing manufacturing investments in efforts like the Carbon Fiber Technology Facility, the Energy Department today launched the Clean Energy Manufacturing Initiative (CEMI). This initiative is focused on increasing U.S. competitiveness in the production of clean energy technologies and strengthening U.S. manufacturing competitiveness across all sectors by increasing energy productivity. Key elements of the initiative include:
Increasing funding for clean energy manufacturing research and development that will accelerate U.S.-based manufacturing of cost-competitive clean energy technologies, from wind, solar, and geothermal to batteries and biofuels.
o As a part of this increased focus on manufacturing research and development, today the Energy Department awarded over $23 million in innovative manufacturing research and development projects.
o The Energy Department has also released a $15 million funding opportunity to reduce the manufacturing costs of solar energy technology, including photovoltaics and concentrated solar power, and demonstrate cost-competitive innovative manufacturing technologies that can achieve commercial production in the next few years.
o In the coming months, the Energy Department plans to issue a new funding opportunity that supports a new manufacturing innovation institute. This step supports President Obama's call for a National Network of Manufacturing Innovation, as discussed in the State of the Union in February.
Providing additional energy productivity training and technical assistance for manufacturers that build on current efforts like the Industrial Assessment Centers that offer no-cost energy efficiency assessments for manufacturers and the Better Plants Challenge.
Leveraging the capabilities of our National Laboratories to conduct targeted analysis that evaluates the U.S. competitive position in manufacturing and prioritizes strategic investments that strengthen American competitiveness in the global energy market.
Hosting a series of regional and national summits to gather input on manufacturing priorities, identify barriers and opportunities for growing clean energy manufacturing competitiveness and showcase national and regional models that address these priorities.
Launching new public-private partnerships focused on improving U.S. clean energy manufacturing competitiveness. For example, the U.S. Council on Competitiveness is partnering with the Energy Department to convene a series of dialogues among government, small business, industry, research institutions and labor leaders to help develop and recommend strategies for growing the U.S. clean energy manufacturing sector.
Learn more about the Energy Department's Clean Energy Manufacturing Initiative.