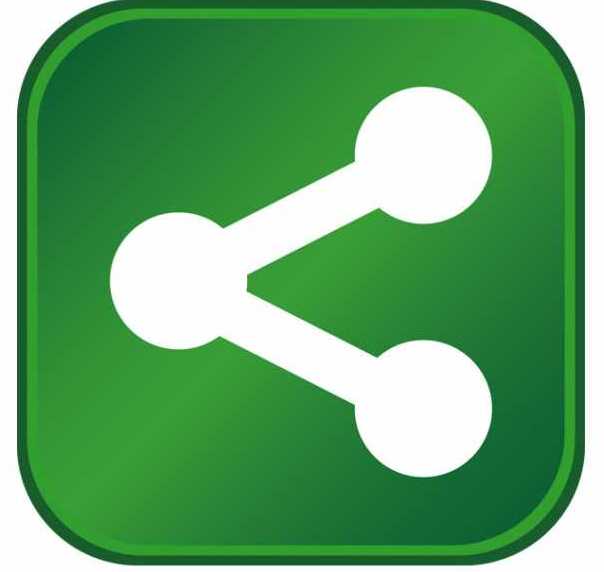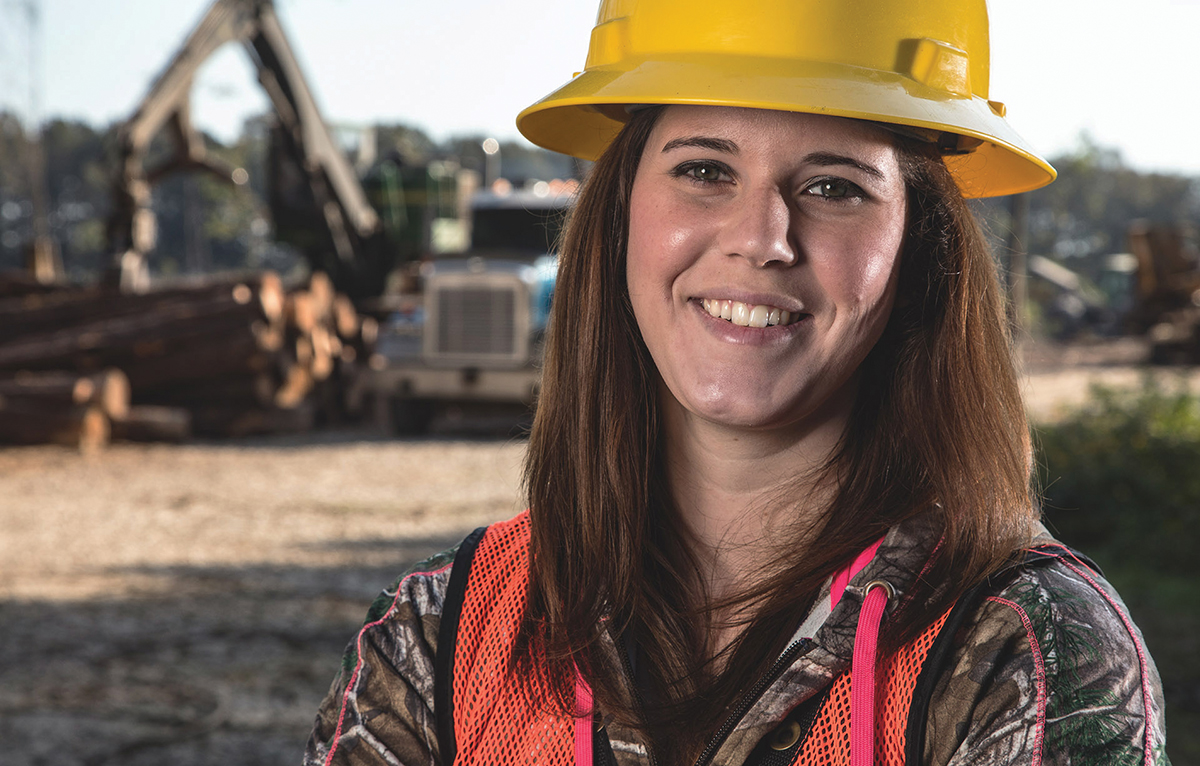 Central Louisiana is thriving. One major reason is the area's strong workforce, which is driving regional growth and productivity.
Central Louisiana stretches from state line to state line and consists of 10 parishes, including Allen, Avoyelles, Catahoula, Concordia, Grant, LaSalle, Natchitoches, Rapides, Vernon and Winn. The area is backed by the Central Louisiana Economic Development Alliance (CLEDA).
A Work-Ready Region
Central Louisiana was recently designated as a certified ACT® Work-Ready Community, the only region in Louisiana, Texas, Arkansas, Mississippi or Alabama to achieve the designation. In fact, all 10 parishes in the CLEDA region are certified as ACT® Work Ready Communities. This is a testament to the Central Louisiana's laser focus on developing its employees through workforce development programs.
Communities achieve work-ready status by issuing National Career Readiness Certificates (NCRC) and having employers recognize and recommend the credential. NCRC is a tool to document the skill level of workers and provide employers with certified workers. Central Louisiana residents have earned more than 11,300 NCRC certificates and nearly 300 employers in the region recognize the credential.
"This is critical to the future of Central Louisiana," said Jim Clinton, president and CEO of Central Louisiana Economic Development Alliance. "It wouldn't have been possible without our partnership with the Delta Regional Authority and the Rapides Foundation and Orchard Foundation.
"Now we can say, 'We Make Good Stuff' and we have the certified workforce to back it up," said Clinton, referencing CLEDA's marketing catchphrase for area manufacturing.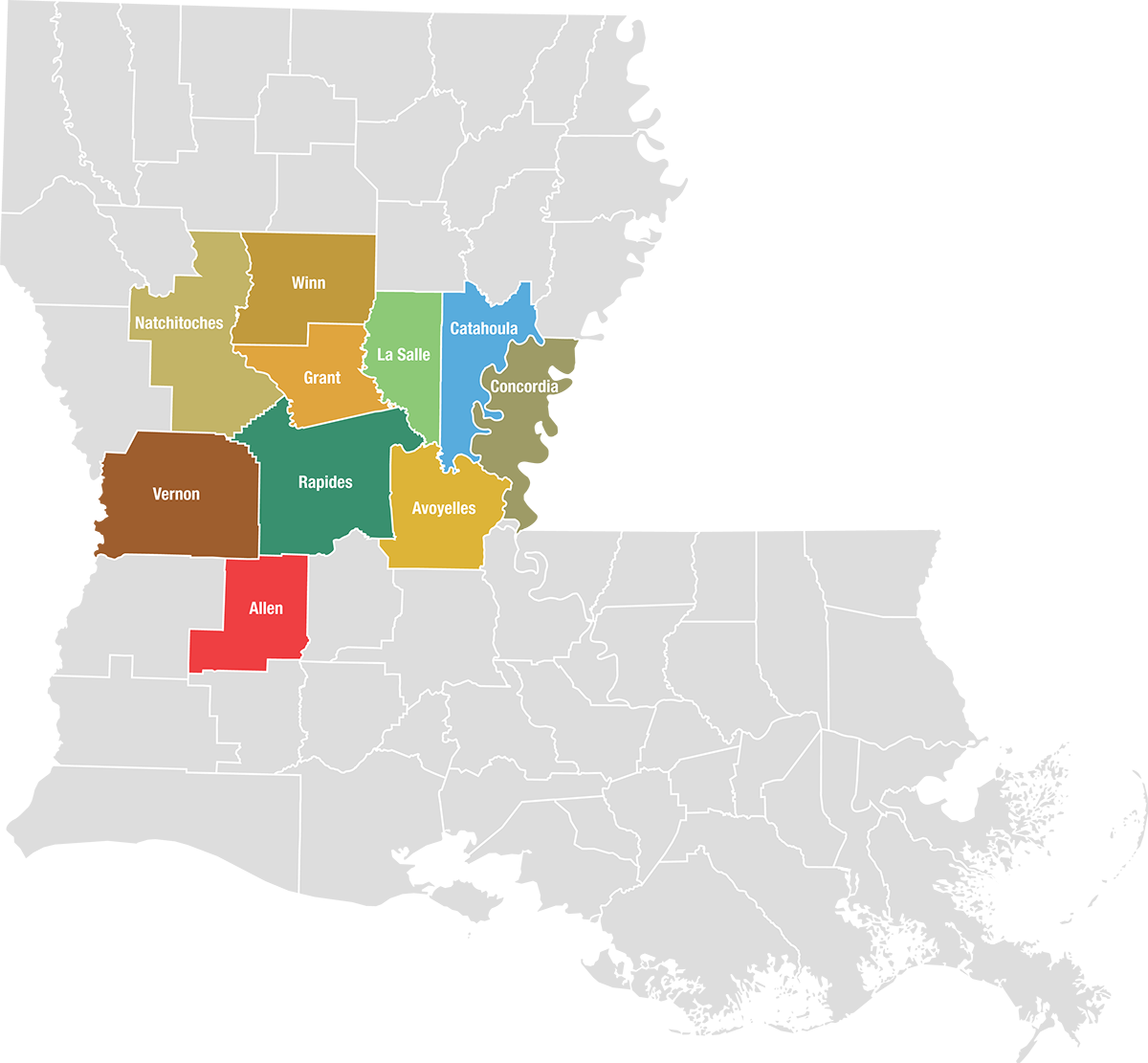 One local company taking advantage of NCRC is RoyOMartin. Ever since Roy Otis Martin founded the company in Alexandria, Louisiana, in 1923, the company has been a sought-after employer. The company operates two wood-products manufacturing facilities in Central Louisiana: a plywood and timbers plant in Chopin and an oriented strand board (OSB) plant in Oakdale, along with headquarters in Alexandria. The company's foresters also manage 543,000 acres of Martin-family-owned timberland across the state. RoyOMartin employs 1,200 people in Louisiana and Texas.
"RoyOMartin is an active supporter of the ACT® Work Ready Community initiative, having our hiring team fully trained on using the ACT® WorkKeys® NCRC® and WorkKeys® assessments in their hiring decisions," said Donna Bailey, vice president of human resources at RoyOMartin.
Since implementing WorkKeys®, RoyOMartin has noticed an improvement in the quality of job candidates and, subsequently, new hires. Its Oakdale OSB plant was the first of RoyOMartin's two plants to begin utilizing WorkKeys®. In its first three years of using WorkKeys®, this facility realized about a five percent reduction in turnover, translating into a cost savings of approximately $270,000.
Manufacturing Thrives in Central Louisiana
In addition to RoyOMartin, a number of manufacturing companies are drawn to the region's plentiful natural wood resources and then stay because of the strong workforce. Boise Cascade and Weyerhaeuser both have facilities in the region that make plywood and OSB for the housing industry.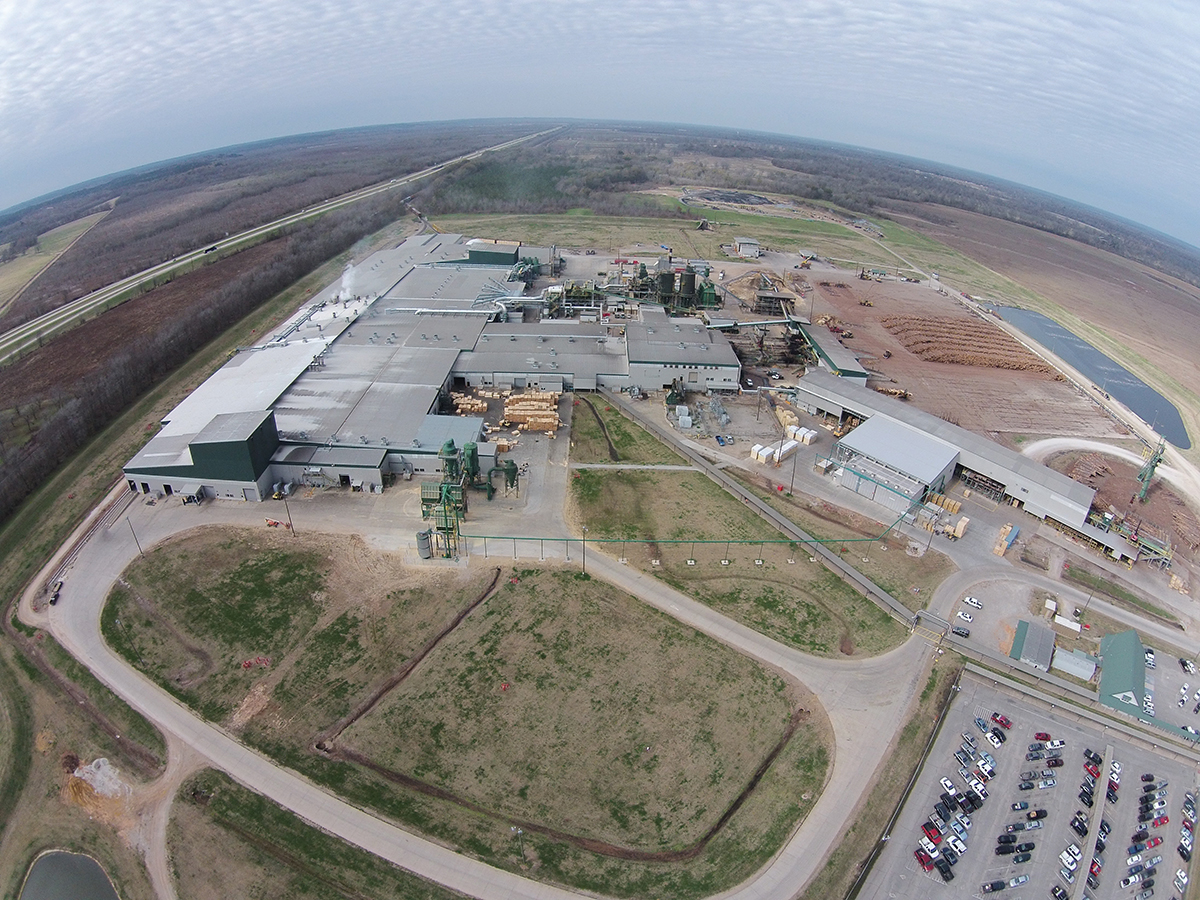 "Their plants are here because of workforce and production," said Larkin Simpson, vice president, major employers division at CLEDA.
Hunt Forest Products is a homegrown company founded in 1978 with deep roots in the area, manufacturing plywood, lumber and other specialty wood products. With headquarters in Ruston, Louisiana, a plywood plant in Pollock and a lumber mill in Olla, the company is building a $115 million plant in the LaSalle parish.
The leftover pieces from all of this wood manufacturing led to Drax Biomass. The company manufactures high-quality, compressed wood pellets that are shipped to Europe and other places around the world for use as renewable, low-carbon fuel. The pellets allow electric utilities to reduce their dependence on coal, lower carbon emissions and provide new sources of safe, reliable and affordable power. Drax operates two wood pellet plants in Morehouse and LaSalle as well as a shipping operation in the Port of Baton Rouge. It recently announced it is moving its corporate headquarters to Monroe, Louisiana, to be closer to its facilities.
The industry also gave rise to Baker Manufacturing, an office furniture maker in Pineville, Louisiana, and Champion Home Builders. Champion, which operates 28 manufacturing facilities throughout North America, is making a $1.3 million capital investment to build manufactured homes in Leesville.
Finding Success in Numerous Industries
Industry in Central Region goes far beyond those based in the wood products.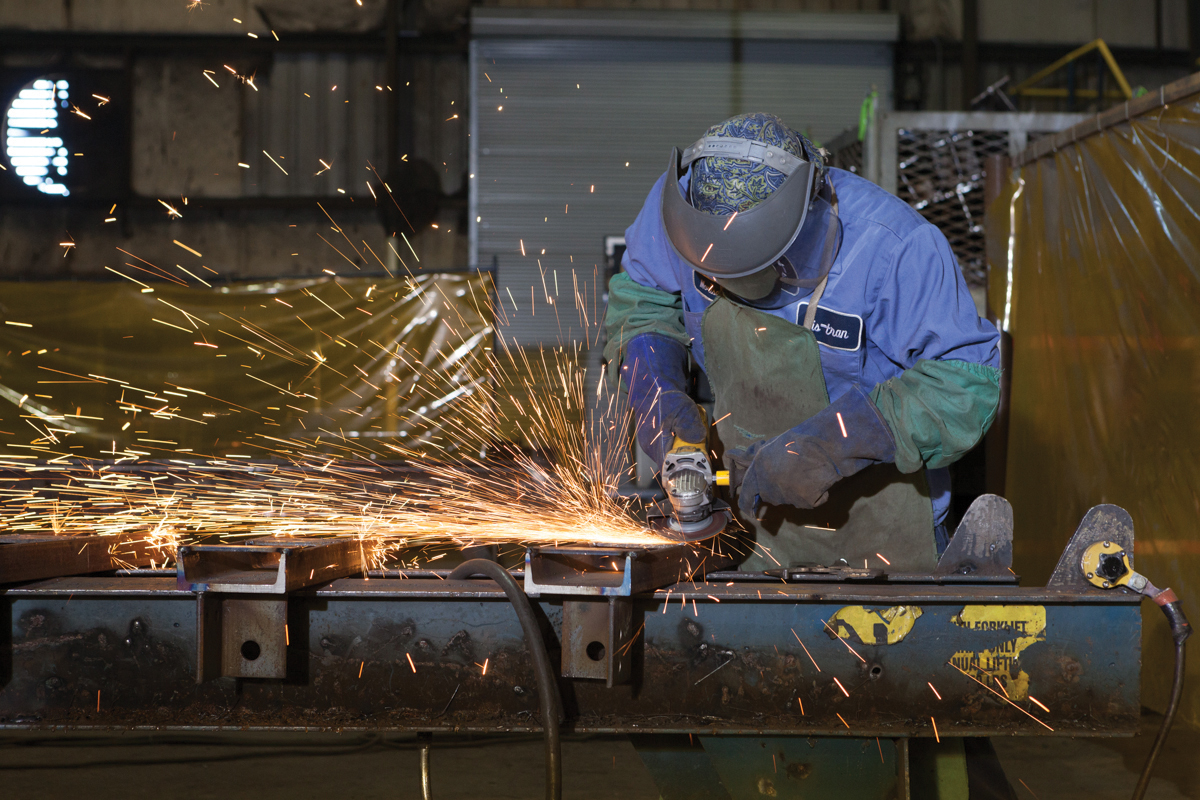 Crest Industries is another successful homegrown company. Founded in 1958, Crest primarily supplies goods and services to the energy, petrochemical and electric utility industries throughout the United States and abroad. Crest Industries also owns and manages extensive forest lands in Louisiana and Texas and operates wholesale electrical supply facilities throughout Louisiana.
The company is active in local workforce development as well. One example is the company's annual job shadowing day, designed to inspire the next generation of professionals.
"Our goal is to prepare students, to give them an idea of the promising and rewarding jobs that are available right here in Central Louisiana," said Carol Hendrix, executive VP of talent management and organizational development for Crest.
Hayes Companies began in 1954 as a small steel fabrication shop and has grown to become one of the leading manufacturers in the South. It features a 150,000-square-foot fabrication shop, a fleet of cranes and much more.
"We can do business anywhere we want to ... we have chosen to remain in Central Louisiana because of its great workforce," said James Hayes, president of Hayes Manufacturing.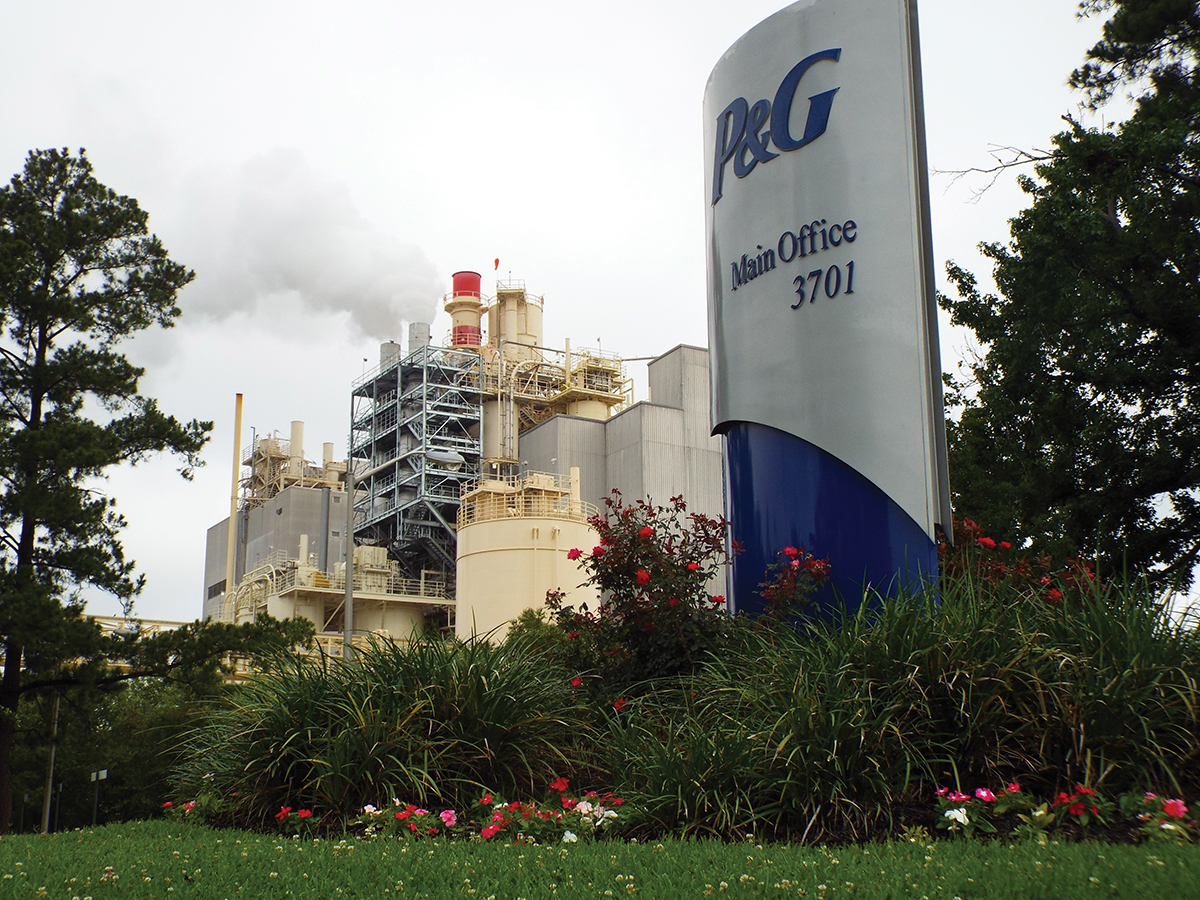 Procter & Gamble has been in the region since it opened its Alexandria/ Pineville plant in 1969 to manufacture dry laundry detergent. After expanding in 2005, the facility expanded again in 2011 to accommodate the manufacturing of laundry pods. Today, P&G has 600 permanent full-time employees plus another 400 contract and temp workers. It also contributes to another 600 indirect jobs in the region.
Excellent Logistics and Strong Ties to Higher Education Also Drive Business Growth
In addition to the region's notable workforce, these companies and others are flourishing as a result of the region's excellent logistics and multi-modal transportation network, including three river ports, two Class I rail operations and excellent air cargo opportunities at AEX England International Airport.
"Central Louisiana has an excellent interstate highway system, rail system, river port and the finest regional airport in the U.S," said Don Fowler, CEO of AFCO Industries and current president of the Central Louisiana Manufacturing Managers Council. Headquartered in Alexandria, AFCO produces aluminum, plastic and fiberglass products that can be found in home centers and lumber yards nationwide.
Close proximity to higher education also benefits Central Louisiana's employers. Central Louisiana Technical Community College (CLTCC) works closely with a number of businesses on workforce development programs. In addition, the region is home to Louisiana State University at Alexandria, Louisiana College and Northwestern State University.
In short, Central Louisiana is a place where business is thriving. T&ID
About the Author