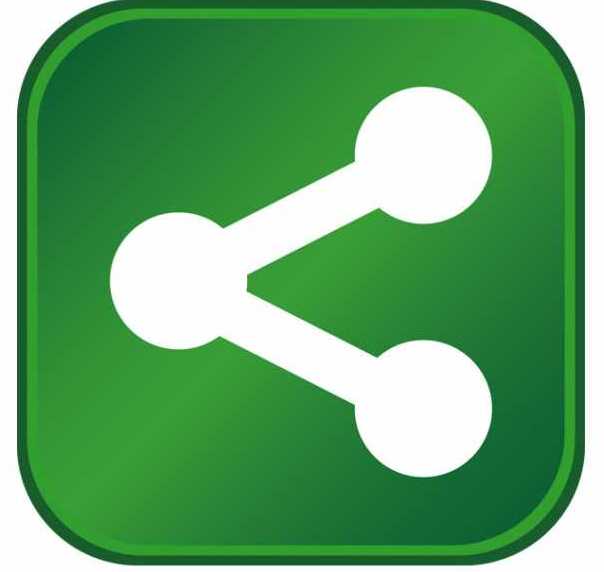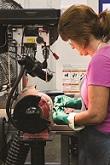 From coast to coast, communities are finding that light manufacturing is a smart industry sector to target. The skills needed for these jobs are readily transferrable from other industries.  In addition, regions can capitalize on existing advantages in logistics, transportation or available space to attract light manufacturers. Take a look at some communities that are experiencing success in light manufacturing.
Cape Coral, Florida
A large population base is ideal for light manufacturers
Communities like Cape Coral, Florida, are focusing on light manufacturing as a way to bring jobs and taxes into their areas.
"Cape Coral is the 10th-largest city in Florida, but our community tax base is in the bottom 10 percent because for years, we've been a bedroom community," said Dana Brunett, economic development manager at the city of Cape Coral.
The city has successfully grown its commercial base and now boasts of 8,000 businesses. Brunett said the city uses a variety of customized incentives based on what each business needs, including tax breaks for new jobs or deferring impact fees to help offset the cost of building a new facility.
Incentives helped to attract MobilMAX Technology Inc., a Taiwan-based manufacturer of personal GPS devices for Alzheimer's patients and other electronics, to Cape Coral, its first U.S. location. MobilMAX will bring approximately 30 jobs with hopes to add more in the future.
Cape Coral also has entrenched light manufacturers, including S4J Manufacturing Services, which produces a line of customized fittings for medical equipment from its plant in the North Cape Coral Industrial Park. The company has been in business for approximately 50 years.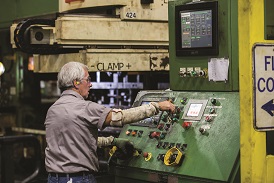 Springfield, Ohio
Growth in light manufacturing fueled by resurgence in the auto industry
The greater Springfield area in southwestern Ohio has seen growth in light manufacturing, driven in part by the demand from the auto industry.
"This growth has happened due to our logistics and distribution prowess," said Horton Hobbs, IV, vice president of economic development at the Greater Springfield Chamber. "It's a great supplier market and you can get the product to the customer quickly."
In addition, the Springfield area has focused heavily on workforce development to ensure the area's manufacturers are able to hire skilled, well-trained employees. According to Hobbs, the workforce programs begin by exposing children in 8th grade to careers and intensifies with internships for 11th and 12th graders.
One manufacturer that's benefitting from these job development programs is McGregor Metalworking. The Springfield-based company specializes in metal stamping, machining and robotic welding and has about 390 employees at its five facilities.
"Our chamber has forged strong workforce collaborations that have helped fuel our growth. They have been proactive in addressing our community's workforce needs, which is helping meet the needs of manufacturers throughout the Greater Springfield Area," said Dan McGregor, chairman of McGregor Metalworking Companies.
Mick Fleming, president of the Association of Chamber of Commerce Executives, agrees. "From the solutions-focused workforce development to the opportunity with job skills matching and tech components to after-school programs, workforce development is exceptional in the Springfield region.  Because it is structured and led in a holistic manner, the whole has become more powerful than the sum of the parts," he said.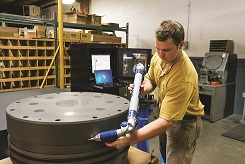 Appalachian Partnership for Economic Growth, Ohio
Capitalizing on a longstanding manufacturing history                           
The 25-county Appalachian region in southeastern Ohio is large, both in size and in manufacturing tradition. The area's focus on heavy manufacturing has shifted to light manufacturing in recent years, with strengths in metal fabrication, food processing, plastics, wood products and auto components.  
"We are a prime area of these kinds of companies, that frequently locate branch plants here," said Mike Jacoby, vice president of business development at the Appalachian Partnership for Economic Growth. "We recently counted 32 Fortune 500 companies in the region operating manufacturing, distribution, back-office or energy facilities. We present a low-cost, low-risk option in great proximity to the Northeast and Midwest markets."
Jacoby cited numerous reasons driving the growth of light manufacturing: the logistical advantages of a central location to many major markets, a robust electric grid along with the cheapest natural gas in the United States, a low cost of living with wages that are approximately 80 percent of the U.S. average and a ready, highly loyal workforce.
ACI, in Cambridge, Ohio, is one example of a light manufacturing success. The company started in 1960 as Yorde Machine Products and today manufactures engineered compressor products for a worldwide market.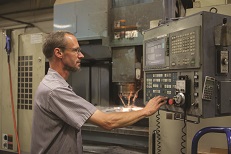 Taney County Partnership, Branson, Missouri
Building an economy based on year-round employment
Taney County, in southwest Missouri, is anchored by Branson, the well-known entertainment hub. However, local economic developers know there's more to a successful economy than bright lights.                                                                   
"Especially in January and February, we experience fluctuations in employment. Because of that, the Taney County Partnership is focusing on growing industries that provide year-around employment," said Jonas Arjes, executive director of the Taney County Partnership.
Light manufacturing is a natural focus. The region is close to the headquarters of several large retailers, including Bass Pro Shops in nearby Springfield, Missouri, and Walmart, in Bentonville, Arkansas, which is only two hours from Branson. Another plus is the area's ready workforce.
"In our 19-county labor shed, we conducted a study and found a number of easily transferable skills ideal for other manufacturing jobs," said Arjes.
The region is focusing heavily on workforce development programs. Taney County partnered with the City of Springfield, Missouri, to get the communities closer to Certified Work Ready Community status. The communities were jointly awarded a $40,000 grant from the JP Morgan Chase foundation to provide career readiness testing via ACT's National Career Readiness program (NCRC) to students in underserved rural communities.
Taney County currently has a number of light manufacturers, including Branson Pattern Works, which provides CNC machining and molds for foundries at its 12,000 square-foot facility in Hollister, Missouri.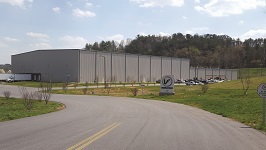 Wilkes County, North Carolina
Serving as a supply chain for other established businesses
Wilkes County is a light manufacturing powerhouse. Located in the geographic center of northwest North Carolina, the area draws from a workforce of more than 260,000 located in a one-hour vicinity.
Besides the strong workforce, businesses are drawn to Wilkes County's robust infrastructure, including easy highway access and an airport with a 6,200-foot ILS/DML-equipped runway. In addition, the Kerr Scott Reservoir provides an abundant fresh water source with plentiful excess capacity for business and industry.
"We have a number of light manufacturers," said Dan Little, president of the Wilkes Economic Development Corporation. "Current manufacturing operations supporting the construction industry include East Coast Millwork, Louisiana-Pacific, Jeld-Wen, Jenkins Millwork and Plycem USA. Home furnishing providers include Gardner Glass Products, Johnston Casuals Furniture and Carolina Heritage Cabinetry," he said.
Because the region is home to food producers such as Tyson Foods, Suncrest Farms and Hobe's Country Hams, there is a trickle-down effect to light manufacturing companies that support the food industry. One example is InterFlex, which manufacturers flexible packaging products used in the food industry for companies like Tyson. InterFlex expanded its operations in Wilkes County two years ago, investing $10.2 million in a new facility that created 63 jobs.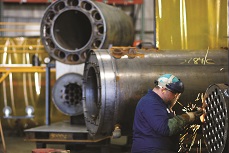 Oswego County, New York
Deep roots in metal fabrication spurs a successful industry cluster
Oswego County, New York, located on the southeastern shore of Lake Ontario, has a well-established light manufacturing cluster, specifically in metal fabrication. With nearly 40 specialized machine shops and fabricators, Oswego County is known for excellence in metal fabrication.
"Oswego County offers a great opportunity to businesses, such as advanced manufacturers, suppliers and R&D firms, which can benefit from locating near this cluster. The strength of this sector is due to interdependencies and collaborations between manufacturers within the cluster," said L. Michael Treadwell, CEcD, executive director of Operation Oswego County.
Many of the existing Oswego County businesses attribute their success to the availability of a skilled and educated workforce in metal manufacturing, a robust supply chain and a well-connected multimodal logistics network within hours of every major northeast market.
One example is The Fulton Companies, which has been located in the region for more than 60 years. Headquartered in Pulaski, New York, Fulton researches, engineers, manufactures and sells complex heat transfer equipment for a wide range of commercial and industrial applications. The company now employs more than 875 people in facilities in five countries.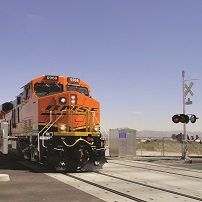 City of Hesperia, California
A West Coast location that's business friendly
Located in the Mojave Desert in San Bernardino County only 90 minutes from Los Angeles, Hesperia is a decidedly pro-business community.  In the 30 years since it was incorporated, Hesperia has built a strong economic foundation supported by a young and growing population, good access to markets, a strategic location, along with relatively low living and operating costs.
The area is attractive to light manufacturers for a number of reasons. For manufacturing companies requiring less-stringent air quality regulations, Hesperia is not in the South Coast Air Quality Management District's (SCAQMD) jurisdiction. There is also a readily available workforce. Many local workers who currently commute to Los Angeles would gladly stay in the area.
"We have a labor surplus of 5,000 workers in manufacturing, according to the census bureau in 2014," said Lisa LaMere, economic development management analyst with the city of Hesperia.
Exxel Outdoors, Inc. is one company making the move to Hesperia. The large, privately held company manufactures outdoor equipment and apparel for Amazon, Costco and Bass Pro, among others. Relocating from the Los Angeles area, Exxel Outdoor's new 489,000 sqare-foot facility will house its California headquarters and distribution center, employing approximately 100 people. According to LaMere, products such as backpacks will also be assembled there.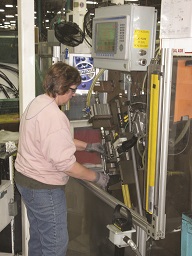 Moberly, Missouri
Entrenched manufacturing history is driving the local economy
The Moberly area in north-central Missouri has long been home to a variety of light manufacturing. The region is known for producing quality components for the auto and heavy truck and farm equipment industries. It's home to companies such as DURA Automotive that makes parking brake systems for automobiles in its Moberly facility, Wilson Trailer that manufactures semi-trailers and Orscheln Products that makes motion control systems.
The area's light manufacturing has expanded beyond the auto industry. The region has developed a niche in the beverage industry with several companies that produce oak casks used in the production of wine and spirits. The Moberly area is home to companies that manufacturer animal health products along with a company that produces components for the renewable wind industry.
Many manufacturers are drawn to the Moberly area's geographically central location.
"For companies servicing customers on a national or international basis, the Moberly region offers an ability to quickly move products to various markets" said David Gaines, vice president at the Moberly Area Economic Development Corp. "The transportation network in the region provides resources of moving both finished products and product inputs quickly and at affordable rates through a variety of modes of transportation."
Companies are also drawn to the Moberly area's numerous workforce development programs.
"With 10 universities, colleges and community colleges within an hour's drive of the Moberly Region, companies concerned with the availability of labor can feel assured that partnerships with education institutions are making a significant difference in their bottom line," said Gaines.
About the Author