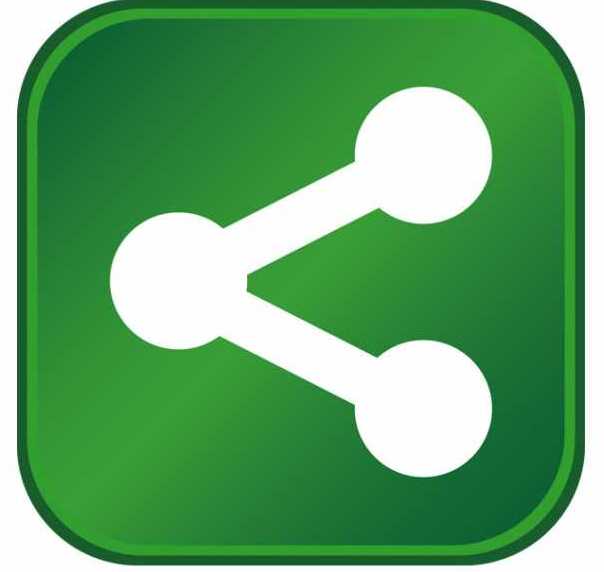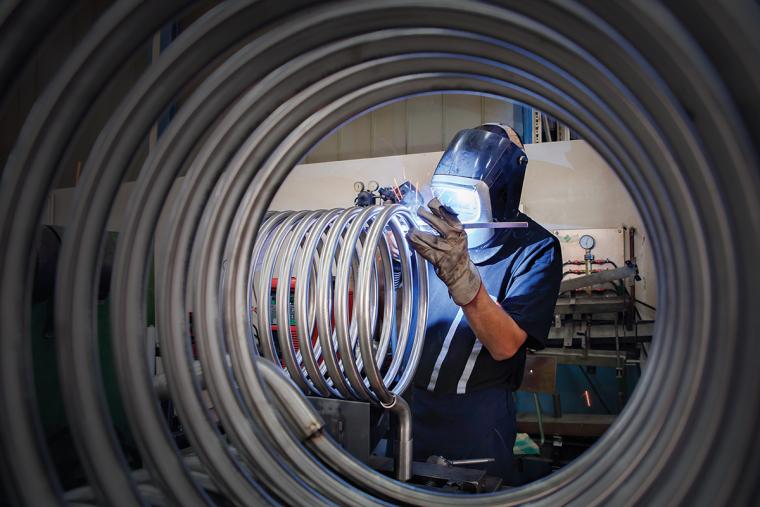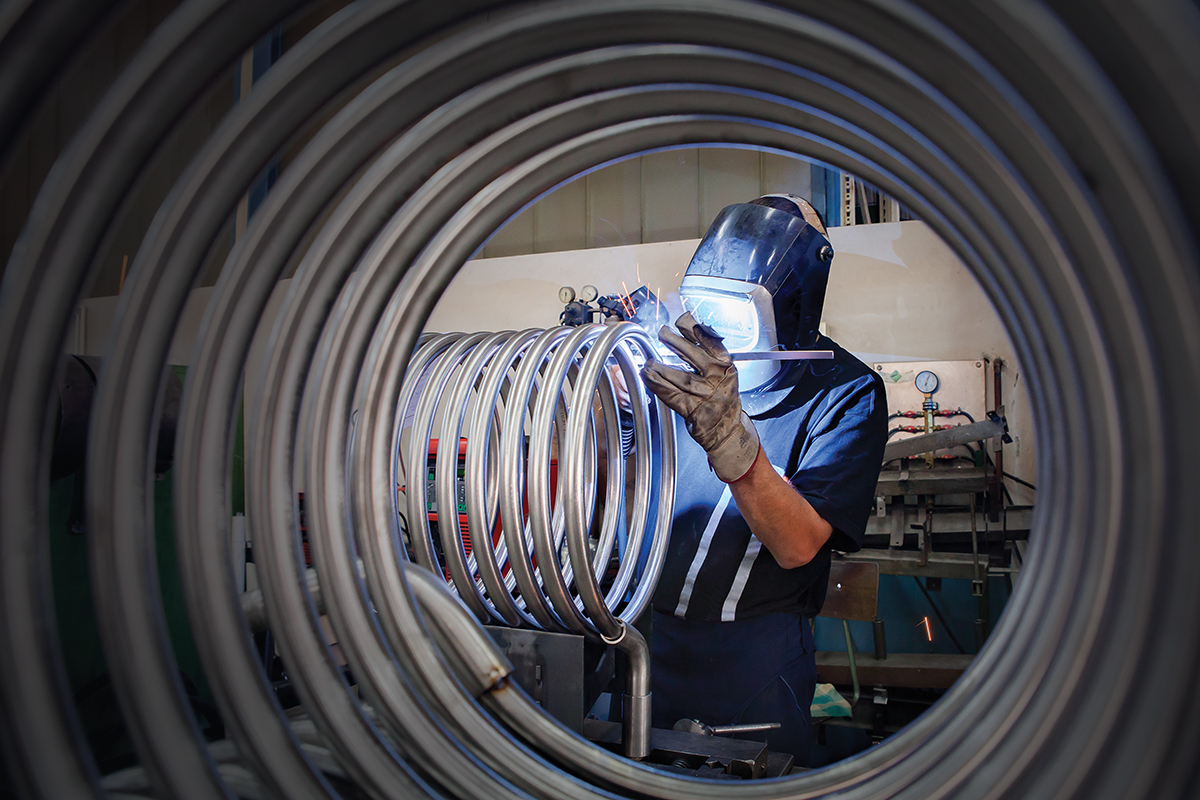 Light manufacturing, loosely defined as "manufacturing activity that uses moderate amounts of partially processed materials to produce items of relatively high value per unit weight," more than carries its weight in local economies throughout the country. See where businesses that specialize in light manufacturing have found skilled employees and are enjoying tremendous success while simultaneously making a big impact in these locations.
Available Space and a Well-Trained Workforce in West Texas
Seminole, Texas
Seminole is located in West Texas, midway between Odessa and Lubbock. The area is positioned for growth in light manufacturing because of its ample available space and skilled workforce.
"We have an abundance of available land – so much that we list it by the acre," said Christopher Jones, executive director of Seminole Economic Development Corporation in Seminole, Texas. "In addition, we have a good stock of existing buildings that is well-suited for most types of light manufacturing."
The area boasts of an 89-acre Seminole Business Park. Available buildings range from smaller ones to large spaces with 60-foot roofs that could accommodate cranes.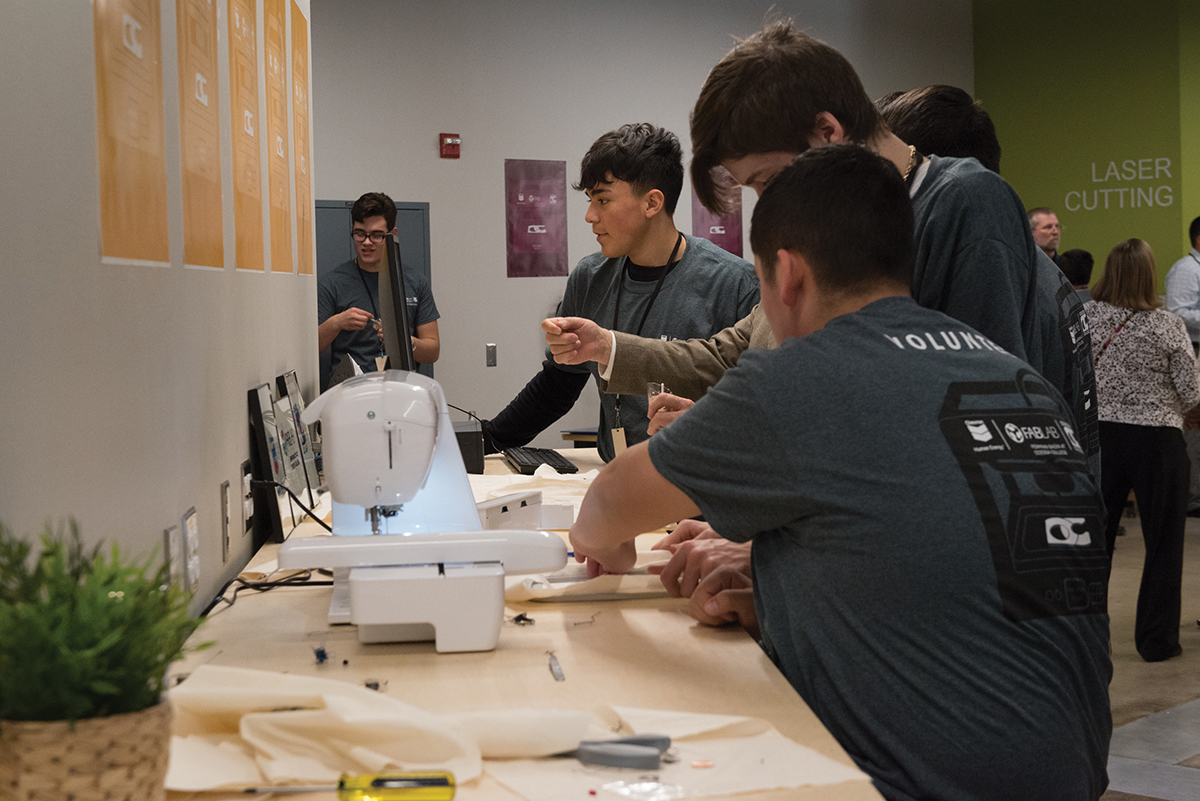 Light manufacturers will also find a workforce with readily transferrable skills honed in the oil and agriculture industries. Seminole Economic Development Corporation partners with nearby Odessa College on customizable workforce training programs for companies that need a workforce with specialized skills. Odessa College also turns out highly skilled workers who train in its fabrication and micro-robotics labs.
Adding to the area's growth, the state plans to extend I-27 from Lubbock, where it currently ends, to Laredo, Texas. The interstate would run through nearby Lamesa and further bolster the area's transportation and logistics options.
"Given the economic and population growth West Texas has experienced during the last 20 years, the continuation of the interstate to Laredo would allow for further industry and business expansion along the route," said Texas State Representative Dustin Burrows.
According to Jones, Seminole is committed to being a business-friendly community.
"We have a number of available incentives, along with space that businesses needs. Seminole EDC will work closely with companies to find what they need," said Jones.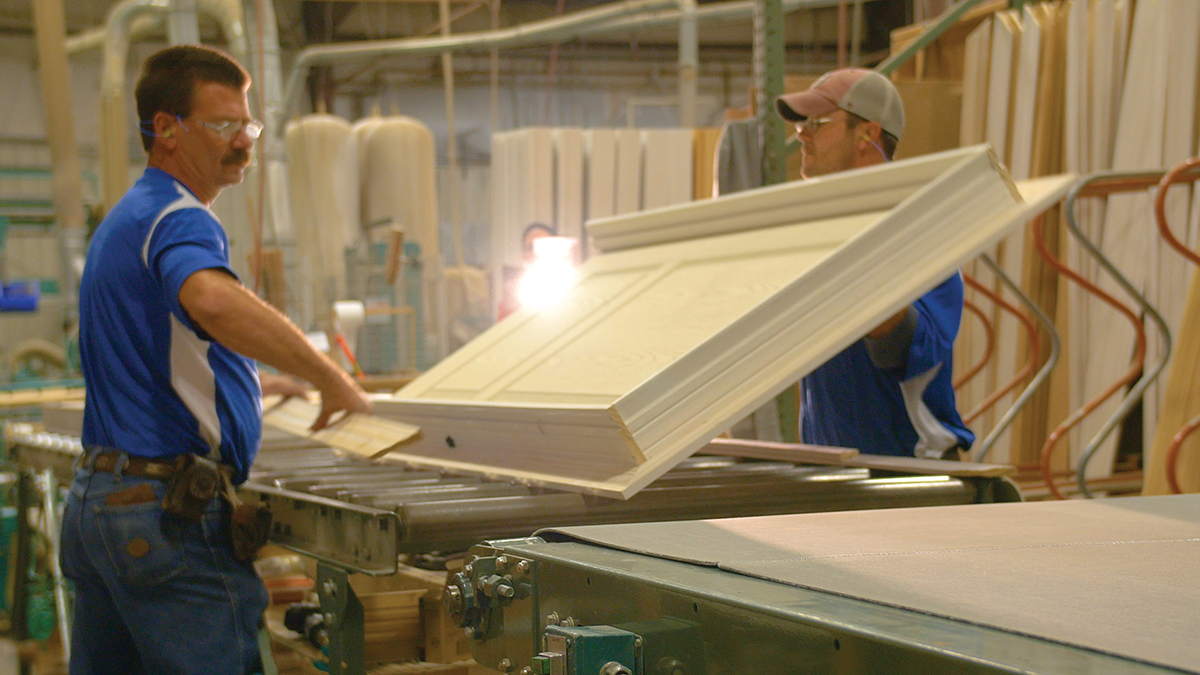 Strategic Location Drives Growth
Moberly Area, Missouri
In central Missouri, the Moberly Area Economic Development Corporation (MAEDC) serves Randolph, Monroe and Howard Counties. Partly because of the region's strategic, centralized location, the Moberly area has seen tremendous success in distribution and warehousing – and as a natural extension, light manufacturing.
"Our central location within the United States makes us a natural fit for producers — and 48 percent of U.S. manufacturing operations can be reached within a one day's drive of the MAEDC region," said Michael Bugalski, economic development specialist at MAEDC. "Decreasing the distance between producers and distributors means lower costs for all parties involved, including consumers. Coupled with our competitive wages and lower cost of living, our business climate is well-suited for companies."
Mid-Am, one of Moberly's largest employers, produces doors and other building supply products. Other local companies with a manufacturing presence include Everlast, a leader in boxing, MMA and fitness-related sporting goods, along with Orscheln Products, a manufacturer of motion-control products.
Another is American Discovery Textile Manufacturing in Glasgow, Missouri, which makes items such as sleep systems, bivouac shelters and pet beds. This town of 1,100 has seen growth and investment due to companies such as American Discovery Textile Manufacturing. The company added 38 new jobs in 2016 to its existing 26 jobs.
"These 38 jobs with competitive wages in a town of 1,100 is a game-changer," said Bugalski.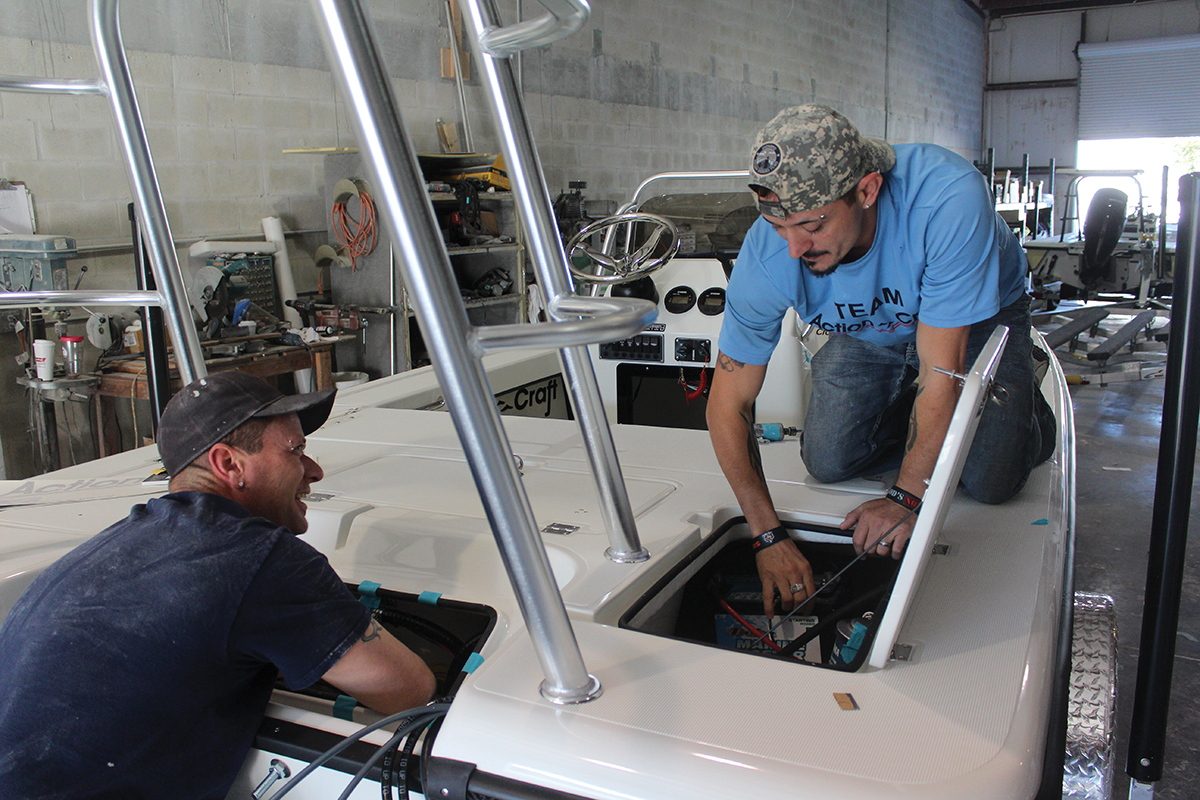 An Ideal Climate for Businesses to Visit – and Stay
Cape Coral, Florida
Cape Coral, the largest city in Southwest Florida, has experienced tremendous growth in recent years, making it a top choice for companies looking to expand or relocate. It has a diverse variety of manufacturing operations, from gourmet and ethnic foods to specialized aluminum tubing. Marine-related manufacturers are also well represented in Cape Coral, including boat manufacturing and specialized parts.
"We are surrounded by the Gulf of Mexico, Caloosahatchee River and have 400 miles of canals and waterways, so this is an ideal environment for those focused on marine products," said Dana Brunett, Cape Coral economic development manager.
"We tend to seek out smaller operations with less than 50 employees because of the pre-platted nature of our city and the smaller lots and buildings presently available," Brunett added.
Cape Coral has two Foreign-Trade Zones and three industrial parks strategically located to the transportation infrastructure. This includes Southwest Florida International Airport, Interstate 75 for connecting northward to Tampa and on to the Midwestern states, and U.S. Route 41, which connects Miami to the Upper Peninsula of Michigan.
One local light manufacturer is Cameron British Foods, which specializes in the manufacture and distribution of authentic British-style meat and pastries products. The company's original roots are in New Jersey by way of Scotland. In 1973, the owners moved operations to Cape Coral and the business is now owned and managed by the third and fourth generations of the family.
"We have many success stories, and I would venture to say that some of the best ones are based on their longevity here, which means they like the environment," said Brunett.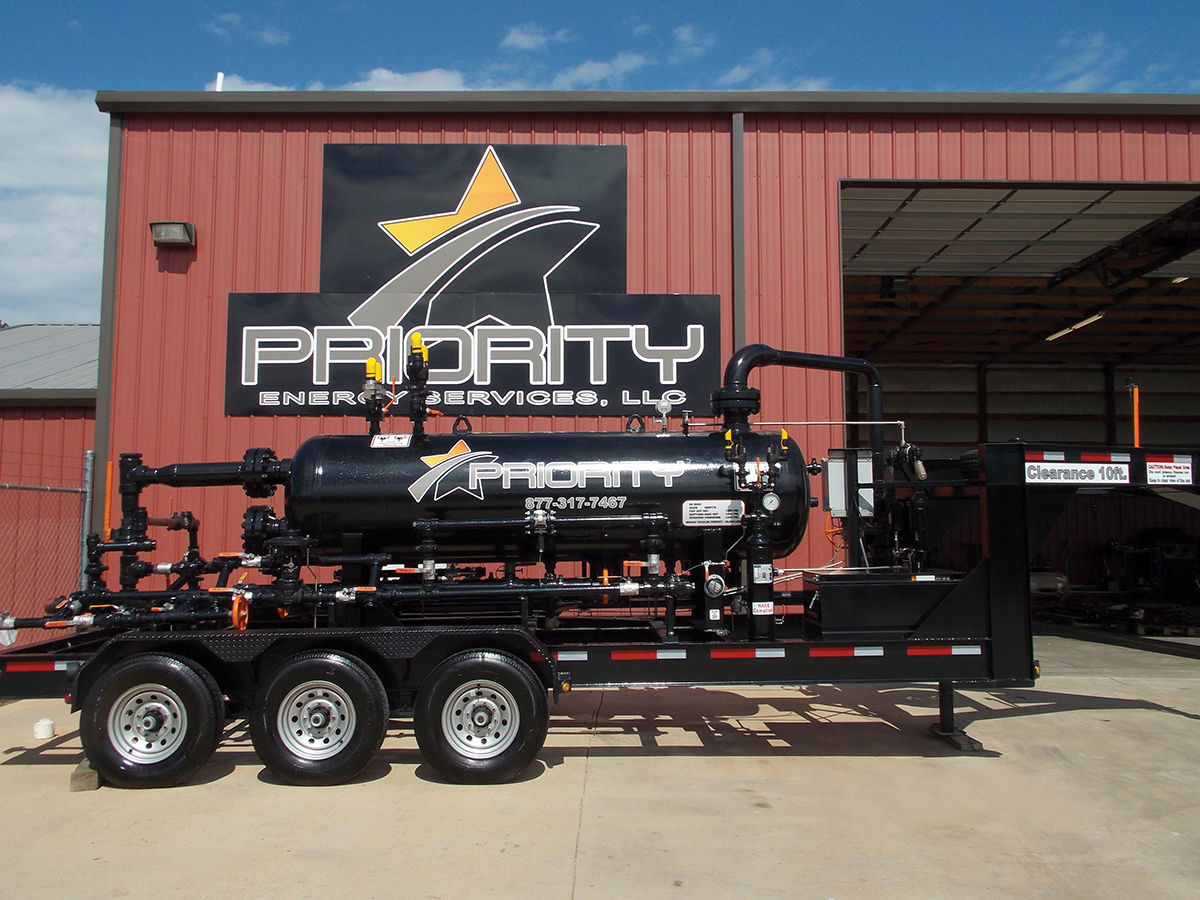 A Business-Friendly Environment Attracts Light Manufacturers
Henderson, Texas
In northeast, Texas about 90 minutes from Shreveport, Louisiana, Henderson is a smaller community with a large light manufacturing presence.
One notable Henderson business is Sadler's BBQ Sales. In the 1940s, people drove from miles around to get a taste of Sadler's premium pit smoked meats in Henderson. In the 1960s, Harold Sadler expanded his operation to a further processed food facility. Sadler's currently distributes its products to Sam's Club and Walmart and employs over 450 people. Since 2012, the company has invested more than $9 million for further expansion. 
Another manufacturer is Priority Energy Services, which conducts well testing services to oil and gas operators throughout Texas and Louisiana and employs more than 100 people. The company expanded by opening an Artificial Lift division and adding two production lines. 
Henderson Economic Development Corp (HEDCO) is actively attracting more business. The city has 125 acres of land available in three industrial parks.
"We like to have land available in these parks so when a business comes in and they want to build, we will trade them property for jobs depending on the number of jobs they're creating," said Sue Henderson, general manager at HEDCO. "We also have incentives based on number of jobs created."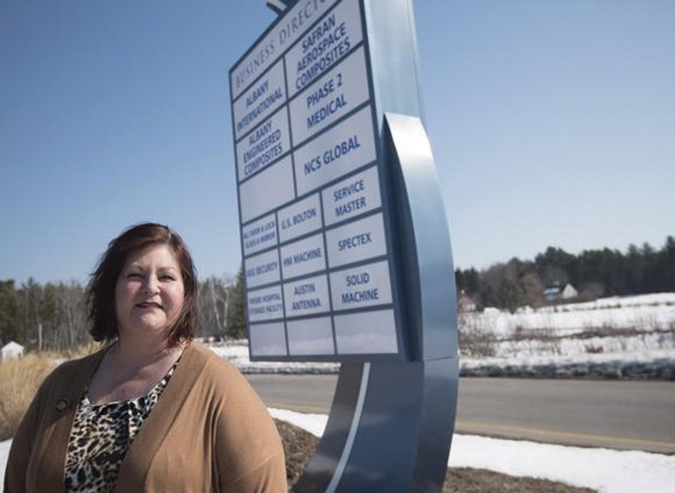 Manufacturers Drawn to Lower Costs of Doing Business on the Eastern Seaboard
Rochester, New Hampshire
In southeastern New Hampshire, Rochester is a fast-growing city with a population about 30,000. With a long manufacturing history, Rochester is home to thriving advanced woven composites and manufacturing and aerospace vehicle firms. It also has award-winning, state-of-the-art specialized training facilities to support the demand for highly trained workforce.
"In Rochester, we have quite an assortment of light manufacturing, including medical device assembly and sterilization, machine parts and tools assembly, electronic manufacturing and recycling, a chocolate manufacturer and a small electric turbine manufacturer," said Karen Pollard, economic development manager at the city of Rochester.
Pollard credits Rochester's strength in light manufacturing to the fact that it is a low-cost location in Northeast, making the region attractive to business. The area offers available space for light manufacturing and distribution, no sales or income tax and a readily available, low-cost workforce. To further attract companies, the city of Rochester offers industrial bonds as well as incentives and tax credits.
Phase 2 is one of Rochester's light manufacturers. The company partners with medical device market leaders and innovators to design, assemble and package single-use instruments and disposables.
"While Phase 2 was founded in 1995, they have grown substantially since relocating to Rochester in 2005," said Pollard.
Plenty of Open Spaces and Opportunity Abound in Central Texas
Hondo, Texas
In south-central Texas about 35 miles from San Antonio, Hondo is located on US Highway 90, a critical east/west trade corridor. The proximity to the greater San Antonio metropolitan network of roadways allows for easy transit and flexibility for light manufacturers.
Another draw is Hondo's South Texas Regional Intermodal Park and Airport. It consists of 1,600 acres of available land for development and is located a half mile from US Highway 90 and parallel to the Union Pacific Railroad line.
With a population of 9,000, the city boasts of an impressive roster of light manufacturers including a Texas asphalt terminal, which was recently acquired by Martin Midstream Partners, a steel tank company and a fertilizer manufacturer. Another light manufacturing success story in the Hondo area is James Avery Jewelry, a company that manufactures high-quality silver and gold jewelry and employs more than 100 people.
"James Avery is a well-respected company that benefits a community like Hondo in many ways," said  Col. Jesse Perez, director of economic development at the city of Hondo. "They have high standards for their employees and encourage continuing education."
Another advantage for businesses in the area is Hondo's South Texas Regional Training Center, which partners with the Southwest Texas Junior College to train employees.
"We provide incentives for our young adults to seek more education, so they can enter the workforce being better qualified to succeed," said Perez.   T&ID