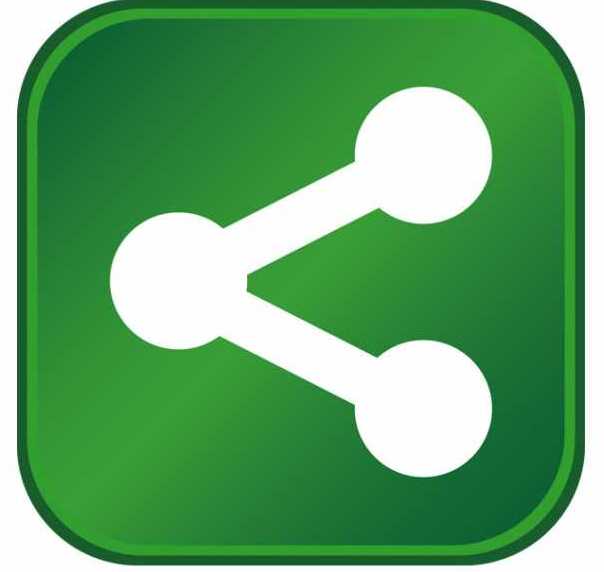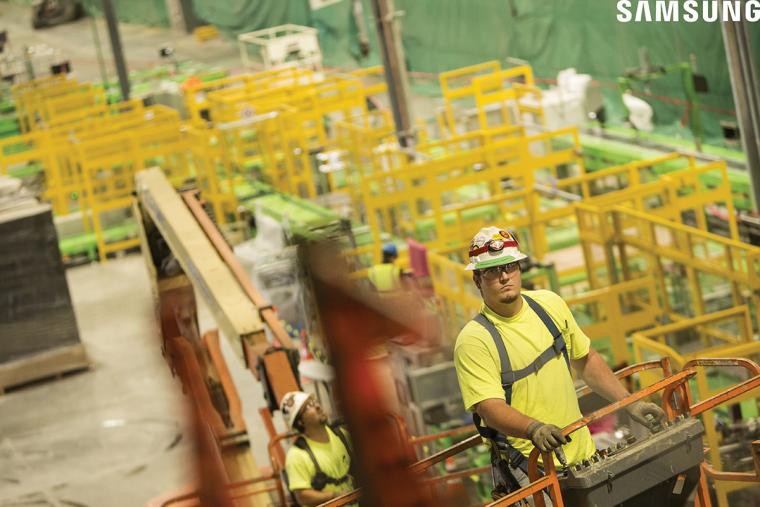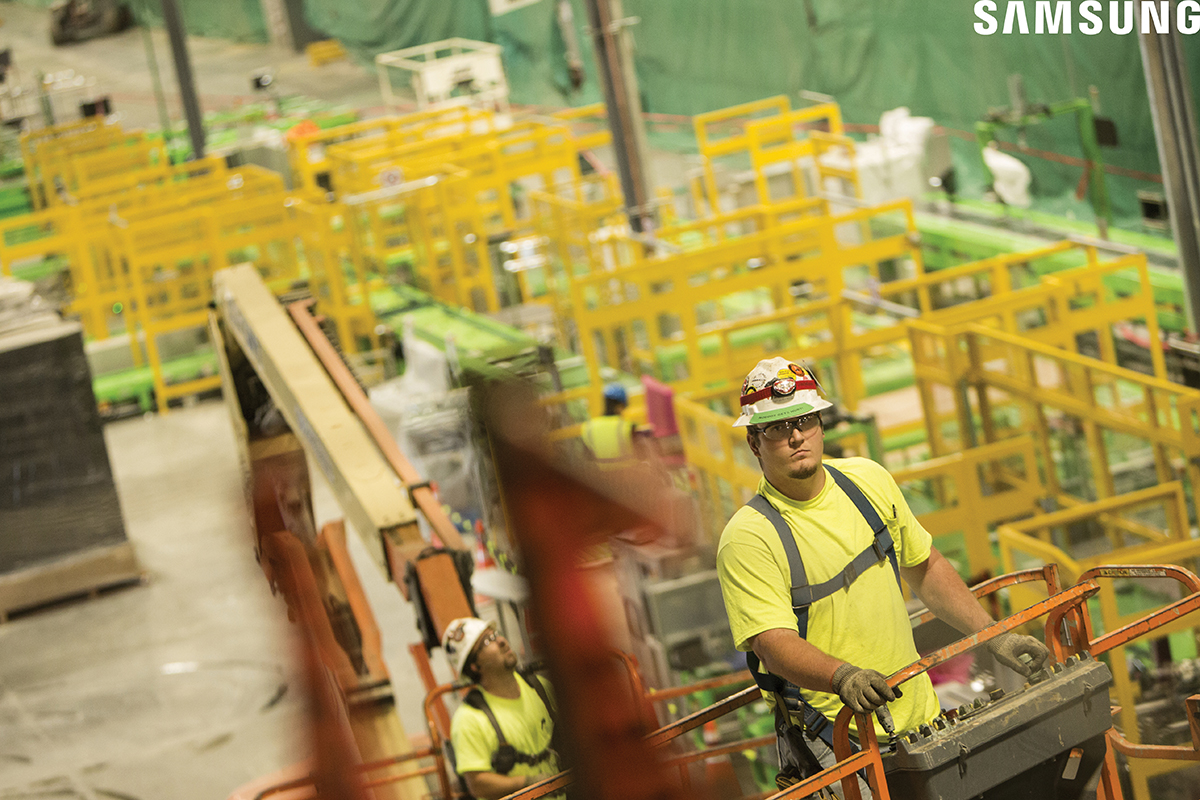 Light manufacturing isn't a lightweight when it comes to growing economies around the country. Communities are drawing on advantages like an ample workforce, a strategic location and knowledge from legacy employers. Take a look at how light manufacturing is making a big impact.
A smart choice for industrial manufacturers
Oconee County, South Carolina
Oconee County is located in the northwest corner of South Carolina along the I-85 corridor. The vibrant community of nearly 76,000 is home to more than 60 industry-related companies. Many of the area's companies are drawn to the advantageous location.
"We're the closest South Carolina community to metro Atlanta with easy proximity to all of upstate South Carolina's assets, in particular the South Carolina Inland Port," said Richard Blackwell, executive director of the Oconee Economic Alliance.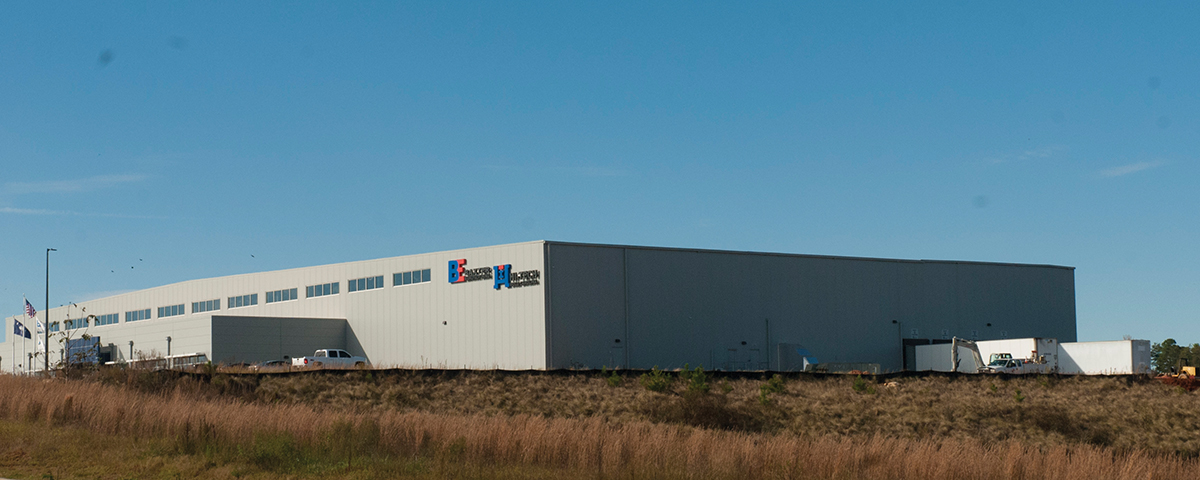 Local light manufacturers include ITT Corporation, which recently expanded by adding a new specialized testing facility for natural gas vehicle (NGV) components; U.S. Engine Value, which supplies the global auto industry with high-engineered valves; and Greenfield Industries, which manufactures drills, taps, end mills and other industrial cutting tools.
Another recent addition to Oconee County is Baxter Enterprises and Hi-Tech Mold & Engineering, companies owned by the Schulte family and full-service suppliers for the plastics industry. Hi-Tech Mold & Engineering, which was founded in 1982, designs, builds and repairs molds and provides mold services, while Baxter Enterprises, which was founded in 1997, manufactures injection-molded parts. The firm invested $20.7 million in the project, which will create 87 new jobs over the next five years.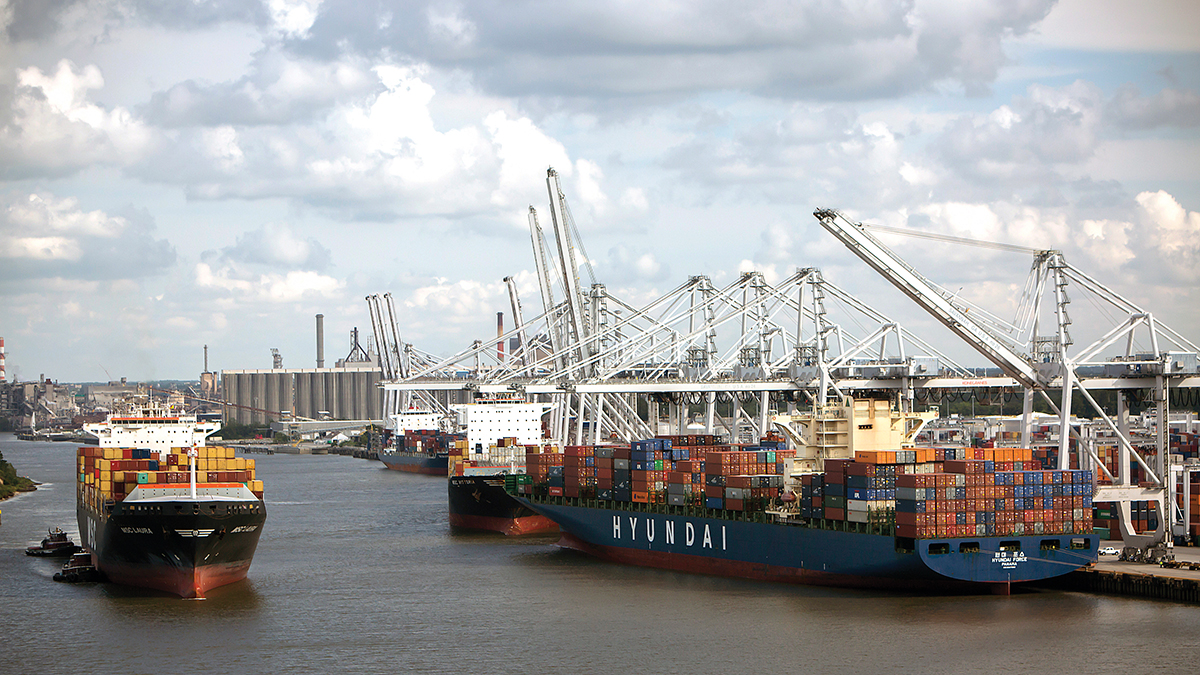 Manufacturing growth flows though Georgia's ports
Georgia Ports Authority, Savannah Georgia
Since 1945, Georgia's ports have served as magnets for international trade and investment, enriching the state's economy – and is a reason manufacturers are thriving in the state.
According to Patricia Richardson, manager of commercial communications at the Georgia Ports Authority, advanced manufacturing represents nearly 10 percent of the workforce in the Savannah MSA, contributing to a payroll of more than $1.4 billion. Savannah's broad advanced manufacturing base includes 274 manufacturers, employing approximately 17,250 and creating a $3.2 billion in output in 2016.
A few of the advanced manufacturers located in Savannah's Chatham County include industry leaders such as Gulf-stream Aerospace, Mitsubishi Hitachi Power Systems America and JCB, Inc.
In the region, several clusters exist as well, including chemical manufacturers such as Johnson Matthey, BASF, Haifa and Geo Specialty; food and beverage manufacturing such as Imperial Sugar, Kerry Ingredients and Flavours, Diamond Crystal Brands, Derst Baking Company, Roger Wood Foods and Fuji Vegetable Oil; and medical device manufacturers like Brasseler, Hanger Prosthetics and Pan-Am Dental. The region is also home to specialty manufacturers such as DIRTT Environmental Solutions, Jody Jazz and the world-renowned Benedetto Guitars.
The Georgia Port Authority works closely with the business community such as the Savannah Economic Development Authority (SEDA) to attract new manufacturers to the area. This includes recently acquiring a 719-acre property called the Savannah Manufacturing Center which will include approximately 3.5 million square feet of industrial building space.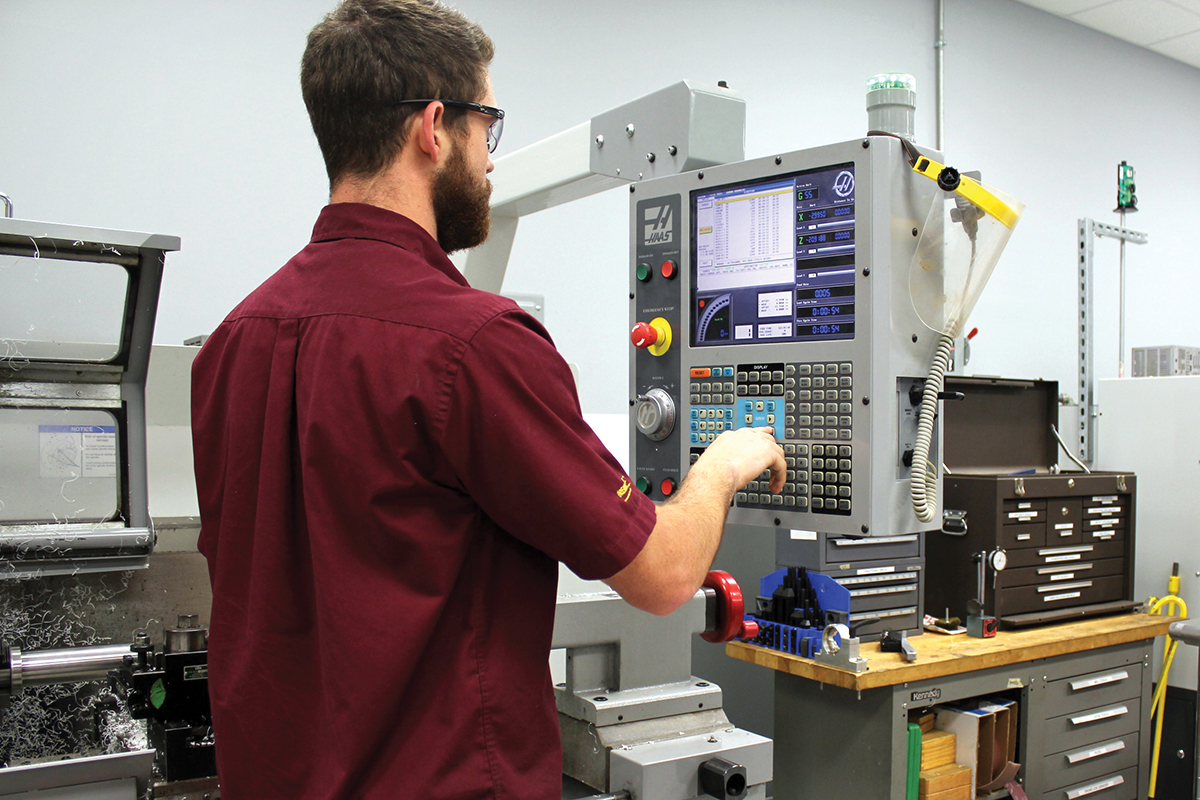 Light manufacturers spur productivity, innovation
State of Louisiana
There's a reason why Louisiana manufacturers produce a share of economic output that triples their percentage of the state's workforce. Manufacturing employees in Louisiana rank No. 1 in the U.S. for productivity, as measured by the U.S. Census Bureau. Energy and chemical manufacturers account for three-quarters of Louisiana's $50 billion in annual manufacturing output, but they also form the foundation for added-value products from light manufacturers across the state.
In November 2017, NASA-owned Michoud Assembly Facility announced a $5 million investment and 15 new engineering, software and machinist jobs. As federal contractors build capsule and launch systems on site for the next U.S. manned flights to space, Advanced Sinter Metal Technologies will produce precision alloy parts for automotive and other customers. Another Michoud tenant, Advanced Cutting Solutions, is creating 30 new jobs in the fabrication of composite parts for the wind-energy and maritime sectors.
"The beauty of our decades-long collaboration with NASA is that we have the capacity to attract light manufacturers with advanced technologies to New Orleans," said LED Secretary Don Pierson. "This approach lies at the heart of our National Center for Advanced Manufacturing, located at Michoud and backed by partnerships with our higher education institutions."
Throughout Louisiana, light manufacturers add value to the global supply chain. They include Ronpak, a Shreveport maker of custom packaging for food and pharmaceutical retailers; Eclectic Products, a Pineville producer of solvents and adhesives for home and work customers; and Noble Plastics, a Grand Coteau designer and builder of injection-molded products for industrial customers.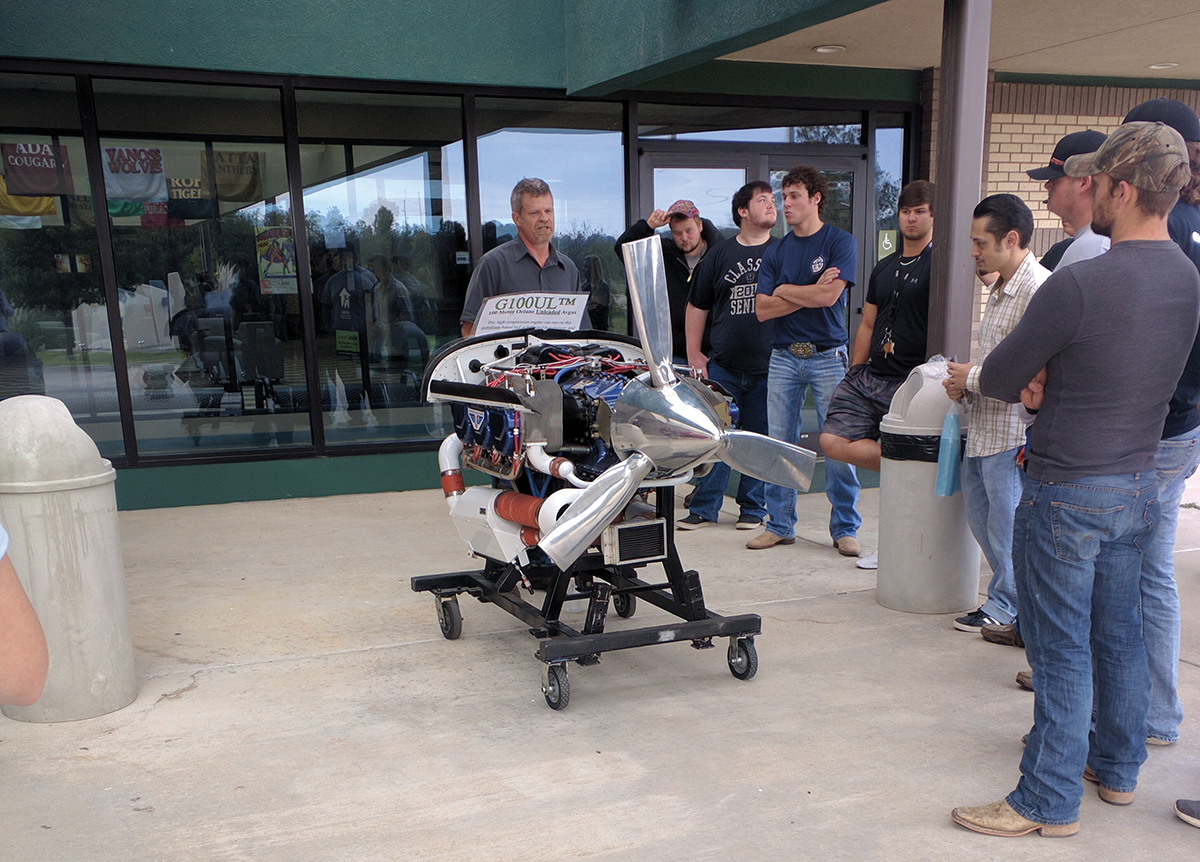 Aviation one of several manufacturing clusters in south-central Oklahoma
Ada, Oklahoma
In south-central Oklahoma, a city of fewer than 40,000, is doing big things. Ada's highly trained labor, low utility costs and unique incentives are attractive to light manufacturing. Another major draw is the central location. Ada is the transportation hub of four main state highways, located within 45 miles of two major interstates and the highway 69/75 corridor.
"We are home to the Chickasaw Nation, one of the largest and most progressive Native American tribes, East Central University which is a four-year university and a U.S. EPA research facility," said Jim Eldridge, president and CEO of Ada Jobs Foundation.
According to Ada Jobs Foundation, the city focuses on four target manufacturing industries: aviation, plastics manufacturing, metal building and water technology.
The city has a long history of aviation with a strong airport. The Ada Municipal Airport with a jet-capable 6,200 foot runway is home to General Aviation Modifications, Inc. (GAMI), which developed and certified specifications for a set of precision fuel injectors and Tornado Alley Turbo, which designs and manufactures turbo normalizing systems.
"GAMI and Tornado Alley Turbo have been located on the Ada Municipal Airport since 1996," said Tim Roehl, president of GAMI and Tornado Alley Turbo. "We have enjoyed the benefits of a well-maintained airport with a long runway and good instrument approaches combined with a highly supportive municipality. The local vo-tech school offers customized training as well."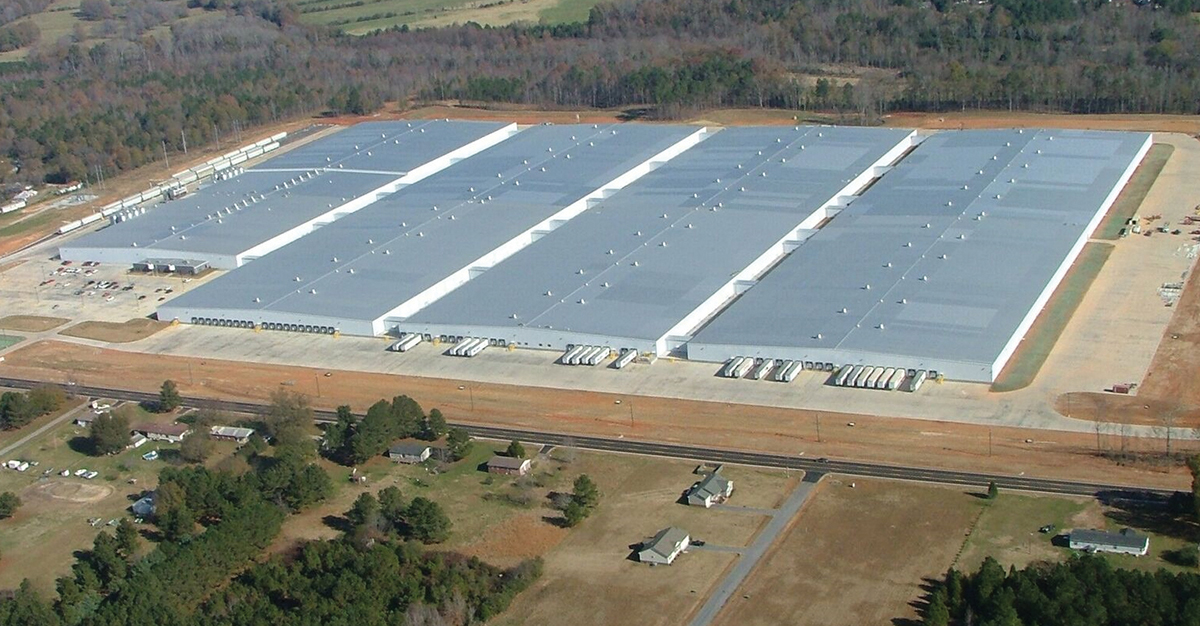 A successful transition from a legacy manufacturing industry to light manufacturing
Clinton, South Carolina
The city of Clinton in Laurens County is a gateway to upstate South Carolina, situated between Charlotte and Atlanta and just two hours to the Port of Charleston. The city used to be known for textile manufacturing but has transformed into a hub for light manufacturing and advanced manufacturing.
"In the past, 35 percent of our workforce used to be textile manufacturing but as textile mills closed, we were able to transition our manufacturing to other industries," said Marvin Moss, economic development manager for the city of Clinton. "Today, we're still about 30 percent manufacturing with a large number of those companies in metalworking and plastics. The cost of operations in our area is very attractive for light manufacturers."
One local manufacturer is Sterilite, an injection molding company that employs approximately 650 people in Clinton and occupies a 2.5-million-square-foot facility. The company makes plastic household containers for food storage, totes, trash cans and more.
Another addition to the city's light manufacturing roster is GE Renewable Energy, which recently selected Clinton for its new research and development facility. The $29 million facility will be used to test prototype bearing designs and evaluate next generation bearing technology for the company's onshore wind business.
"When we arrived on location, we were greeted by the Clinton EDC, Laurens County Development Corporation, members of City of Clinton management, the building developer and the real estate brokerage firm. The warm welcome and willingness to do whatever it took to get GE interested in the location, in combination with the building fitting our needs, brought us to the table," said Paul Miner, lead engineer of testing at GE Renewable Energy.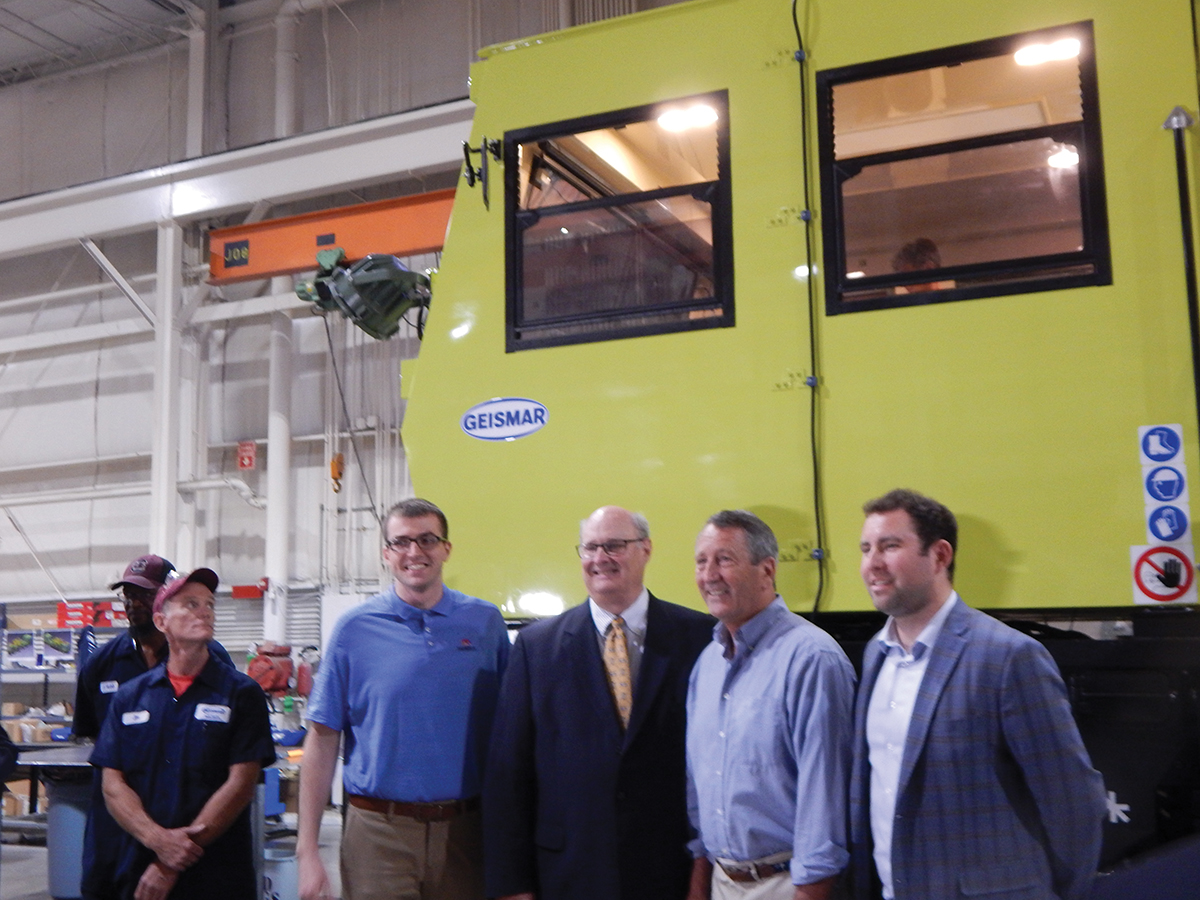 A location ideal for hospitality also proves ideal for light manufacturing
Beaufort County, South Carolina
In an area better known for beaches, tourism and hospitality, Beaufort County, South Carolina, has another lucrative economic driver — light manufacturing. It draws businesses with several strategic advantages. Not only is it located off I-95 an hour away from both the ports of Savannah and Charleston, the area has a readily available, highly skilled workforce thanks to three nearly military installations: the Marine Corp Air Station, the Marine Corps Recruit Depot on Parris Island and the Naval Hospital.
"Each year we have 800-1200 exiting military from Beaufort County," said John O'Toole, executive director, Beaufort County Economic Development Corporation. "They are very desirable employees because they pass background and drug tests. Plus, people want to stay in the area. Our retention rate is over 90 percent. Having a ready workforce is to our companies' growth."
Beaufort County has a number of light manufacturers including Flint Group, a Luxemburg-headquartered manufacturer of pigments; Harris Pillow; Vextronix, which manufactures components for defense and industrial applications; kazoo-manufacturer Kazoobie Kazoos; and Lockheed Martin, which employs over 150 at its location at the Marine Corp Air Station.
A recent addition is Geismar, a manufacturer and distributor of railway maintenance equipment that recently located its first U.S. manufacturing facility and U.S. headquarters in in Beaufort County, a $2.9 million investment that created 50 new jobs.
"In 2017 we located our first U.S. manufacturing facility in Beaufort because of its competitive business environment and strong transportation links," said Al Reynolds, president of Geismar. "We are greatly looking forward to competing for U.S. passenger rail and transit business and manufacturing the tools needed to maintain safe rail operations here in South Carolina. From the onset we felt welcomed here in Beaufort — it made sense as a business location."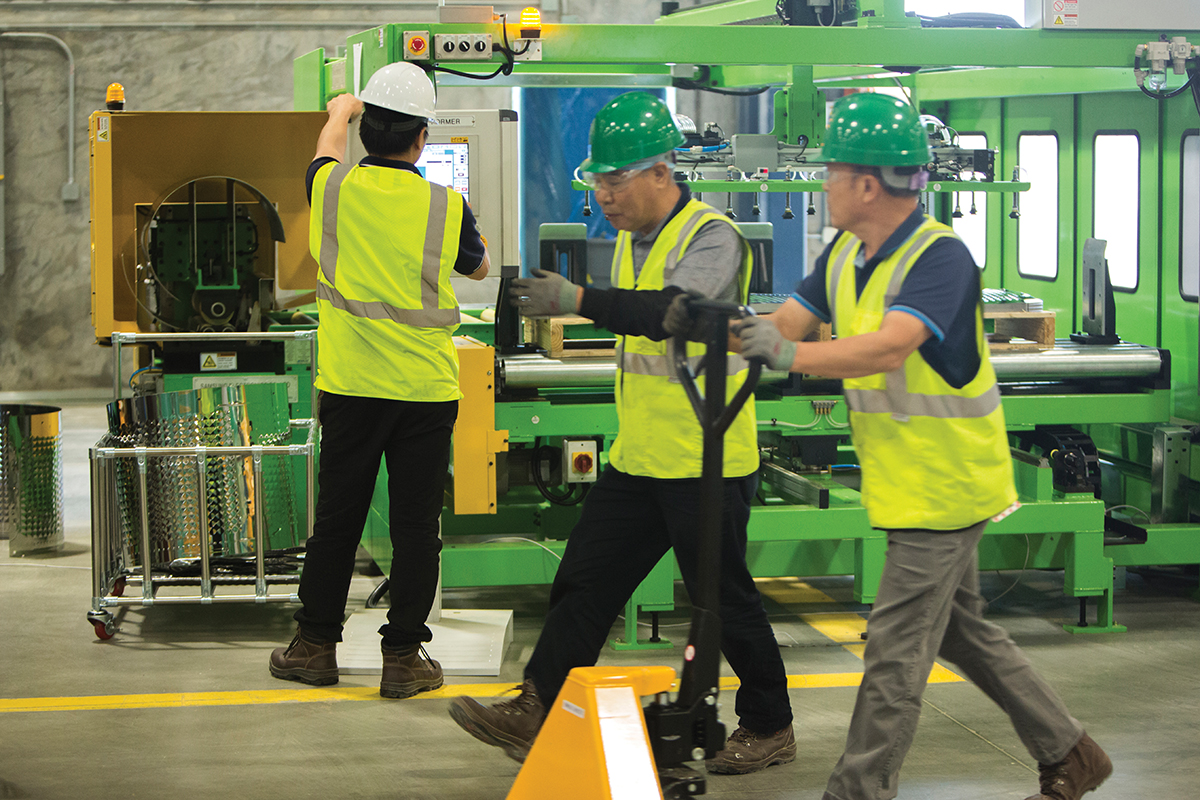 A variety of manufacturing brings jobs
Newberry County, South Carolina
Situated in the middle of the state of South Carolina, Newberry County is a region positioned for growth. The area has successfully recruited a number of manufacturers in industries such as capital-intensive food processing that brings with it high-paying jobs, along with appliance and consumer products assembly and manufacturing.
Local companies include Kraft-Heinz's, which employs 2,700 to manufacture Oscar Mayer Lunchables; Samsung Home Appliances, whose 600-employee facility makes washing machines; Sea Pro Boats, employing 125 to manufacture center console boats; and Pioneer Frozen Foods, a 160-person company that makes McGriddles for McDonalds.
"The strongest communities in America have highly diversified economies, and that extends to the manufacturing sectors within them," said Rick Farmer, director, Newberry County Economic Development. "A strong mix of heavy and light manufacturing maximizes a community's growth opportunities, plus it insulates the local economy from economic downturns, negative business cycles that can wreck less-diversified communities."
"Plus, there is another benefit from spinoff growth," he added. "For instance, our successful recruitment of Samsung now lets us go after Samsung suppliers, many of which are engaged in heavy manufacturing. One supports the other."
In 2017, Samsung announced a $380 million washing machine facility in Newberry, its first U.S.-based home appliance manufacturing facility. It transformed an empty space that was previously occupied by Caterpillar. Samsung currently employs 800 people, which is expected to grow to 1,000. Since then, Samsung added more than 151,000 square feet and installed two manufacturing and assembly lines with 20 presses and 30 injection molding machines. The company plans to produce one million washing machines there in 2018.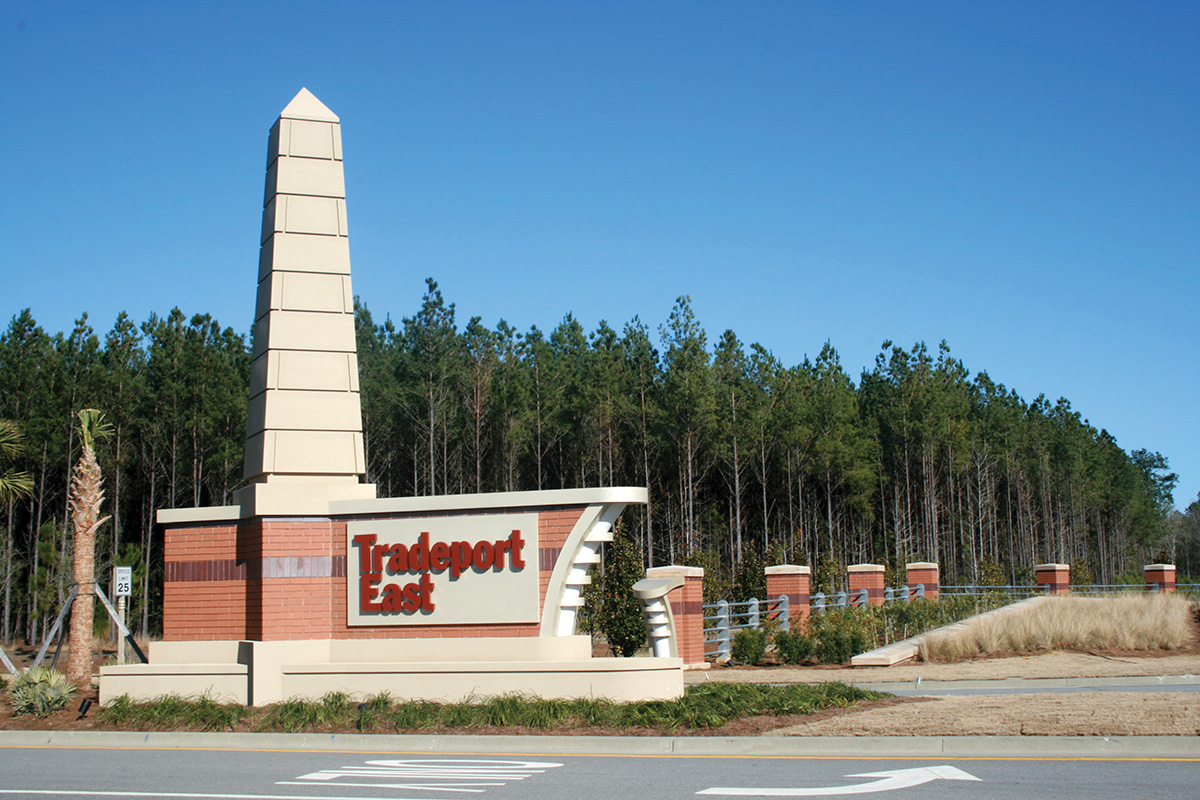 A strong workforce drives manufacturing growth
Liberty County, Georgia
Located 30 minutes south of Savannah, Georgia, Liberty County is a prime location for manufacturing companies, strategically positioned on I-95 and only 30 minutes from the Port of Savannah. Manufacturers are drawn to its several large, master-planned industrial parks, available sites and buildings. The area also has an abundant workforce, spurred in part by military members and spouses from nearby Fort Stewart, the largest Army installation east of the Mississippi River.
"There are 300-400 people exiting the military each month and employers have found them to be a very attractive labor force, known for their proven work ethic," said Ron Tolley, CEO, Liberty County Development Authority.
Area businesses also rely on workforce training programs provided by Savannah Technical College and the Fort Stewart Education Center, a public/private partnership that offers training to both military members and civilians.
One local business is International Greetings, a United Kingdom-headquartered manufacturer of high-quality gift wrap and stationery products, which relocated from Massachusetts in 1996. The company expanded its initial 50,000-square-foot shell building several times and now employs 180 people. Another is Elan Technology, a large manufacturer of ceramic and electronic glass insulators used in the automotive, telecommunications, appliance, health, aerospace and defense industries. T&ID
---
Clinton, South Carolina:   
Bring Your Business to Clinton, South Carolina – They're Building Your Building!
The City of Clinton, South Carolina, joined with its economic development partners for a morning groundbreaking for the second spec building at the Clinton 26 development complex. The first spec building developed by the City and its partners now houses GE Renewable
Energy's wind turbine (onshore) research facility.
The proposed 60,000-square-foot spec building (expandable to 100,000 square feet) will be constructed at this site on Highway 72 at I-26. Also at this intersection are Hampton Inn & Suites, Fatz, Zaxbys, Arbys, two gas stations, a commercially ready building pad and site of the new Miller Fork Trail. The City also is paying for landscaping at this I-26 interchange.  
About the Author