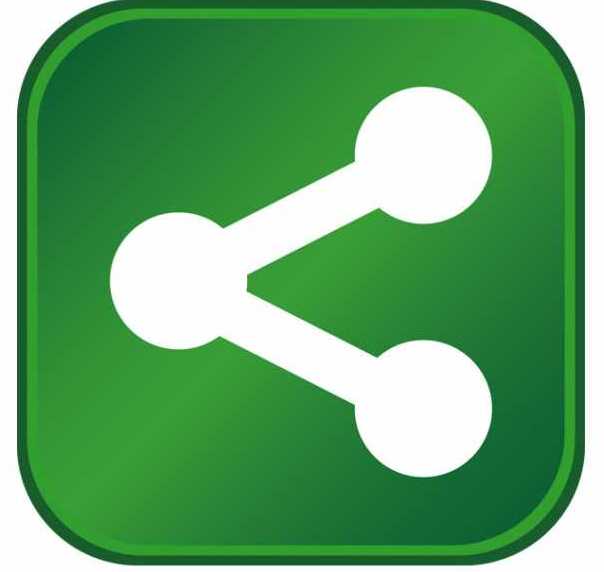 Business executives, scientifically-rained managers and entrepreneurially-inclined individuals sometimes miss the target when locating new facilities. Common mistakes include getting bogged down in excessive detail or making hasty decisions. In either case, the consequence of a poor choice undermines the project mission.


This article examines location decisions within the often misunderstood world of converging technologies. Complex technology doesn't necessarily mean complex decisions when it comes to location. Below you will find a discussion of Bioconvergence and a stepped approach for making the right location decision.
 
What is Bioconvergence?

Bioconvergence is a term applied to companies, or "clusters" of companies, that create products through the synthesis or integration of biotech and nanotech technologies and practices. By extension, a myriad of support businesses and technology industries in formative stages are likewise finding their way into the Bioconvergence arena.

Technology transfer between existing and emerging pharmaceutical, fine chemical, robotics, advanced materials, energy and IT organizations has been at the center of many Bioconvergence company initiatives. Devices and products emerging from these collaborations include medical robotics and nano-robots, biosensors, biophotonics, biometrics, biochips (also referred to as "Labs on a Chip"), self healing paints, self healing clothing and clothing with diagnostic capabilities.

Location Factors Behind Clustering

At the root of Bioconvergence is the exchange of information related to scientific research and product and production technologies. The question arises: Does geographic clustering of facilities play a part in stimulating Bioconvergence investment? The short answer is, "It depends."

Proximity to centers of knowledge often plays a role in growing the seeds of innovation and there is much historic evidence to support this argument. A major driver of investment decisions at the turn of the last century, for example, was the geographic agglomeration of divergent industrial sectors around new products. Coopers and awning makers proved surprisingly good at fabricating parts for early automobiles. Great cities grew as a result and with growth came reinforcement of these cities as magnets for investment.

A counter argument to geographic clustering is that the ease by which information and goods move in a global economy renders agglomeration unnecessary. It is not unusual today to see components manufactured on the other side of the world (not the other side of the street as once was the case) that are of complex design and production technique, produced to the highest standards, and delivered just-in-time through a global supply chain. There are, in fact, Bioconvergence success stories that can claim similar achievements. Convergence built strictly on professional relationships can trump geographic proximity. In such cases professional meetings and industry forums may be the catalyst for the exchange of ideas. While advancing ideas to the market may require in-depth collaboration, this can often be accomplished remotely over networked computing platforms.

Dr. Kim Parnell, of Parnell Engineering and Consulting, Stanford, California, a proponent of nano-bioconvergence, states that it may be possible for smaller, agile and highly focused organizations to be located in areas remote from other Bioconvergence ventures. He warns, however, that locating away from the think-tank atmosphere of a Bioconvergence cluster may limit future growth and collaboration.

Degrees of Clustering

Whether a Bioconvergence initiative is better off locating within a knowledge cluster, or can thrive remotely, depends on the technology platform at its base.
At the center of many Bioconvergence initiatives are rapidly transforming technologies that accelerate the adaptation of new products unimaginable just a few years ago. If the rate of technologic change is rapid, then it is better to stay geographically close to where the change is occurring.

Dr. Parnell says, "Many firms relying on products generated from stem cell research have targeted certain areas in Singapore because of the synergies and underlying growth of that knowledge base." He adds, "Singapore is also attractive because leaders there support collaborative ventures through laws and other business practices that might not be feasible elsewhere." Dr. Parnell mentions that Bioconvergence development and production facilities are springing up in mainland China, Hong Kong, and in several areas of the United Kingdom.

Location Selection Process
 
When facing the challenge of selecting a location for Bioconvergence facilities, the first task should be to adopt a selection process that provides a proven methodology for success. The five- step process outlined below is a time-tested approach that, when carefully followed, will consistently yield reliable and favorable results.
 
1. Establish the Project Team: Planning a new facility typically involves many parts of the organization including purchasing, finance, marketing, production management, human resources and operations. It is only logical that representatives from each of these disciplines be involved in location selection. One or two team members should be assigned to the project and given primary responsibility for gathering and analyzing data and for presenting results to the rest of the group. It is essential that team leaders are given sufficient time away from other tasks to manage the project. A sure formula for failure is to overload team members with too much work unrelated to the location process.

2. Define the Project: Each team member should develop a list of factors they believe are important to the success of the facility. At this initial stage the possible demands of technologic change should be defined both in terms of space requirements and support considerations. Among the issues to be defined are the following:

Access to researchers and research materials

Availability of professional staff and workers


Clustering needs of complementary and needed collaborators


Access to specific venture capital


Legislative and legal environments supportive of the product, methods or materials


Community is suitable for attracting and retaining key staff thatare highly skilled, specialized and compensated


Health and safety resources appropriate for the technologies being employed are available


Venture capital sources who are visionary and in-tune with the risks and benefits of Bioconvergence technologies


Occupancy costs, terms and conditions


Opportunity for expansion


3. Identify and Evaluate Location Alternatives: Once the project is defined the next step is to narrow the search from a large number of alternatives to a smaller number of viable options. The project team will first develop a long list of options based on the requirements defined earlier. A good approach for weighing the merits of one location versus another is to develop a series of spreadsheets that list the attributes of each location in a side-by-side format. A successful effort will produce team consensus on a short list of alternatives which will be studied in more detail in the next phase.

4. Analyze Short List Community/Real Estate Alternatives: Day-to-day operation of a facility is by its nature interdependent with the community and physical environment in which it exists. Only locations that reliably and efficiently support the mission of the facility have a high likelihood of success. An analysis of short list alternatives requires spending time "on the ground" at each location. A careful assessment of local conditions through field observation and other documentation is important. 

5. Conduct Due Diligence / Negotiate Terms: With a short list of two viable alternatives in hand, thoughts now turn to verifying that each option is truly suitable for the project. Investigation of conditions and negotiation of agreements are part of what is called the "due diligence" process. The purpose of this effort is to ensure that the project can move forward at the selected location within time and cost limits established by the team.

Look for the Best Fit

With careful planning a location choice can be a positive force in growing the enterprise. Shortsighted decision can sink a company.

There is no perfect location. Through careful study, however, the location that provides the best fit, and consequently the best chance for long-term success, can be found. The objective is to find that location supports required opportunities for collaboration and growth and does so within a stable and supporting operating environment.

Outline of Typical Steps Suggested for Considering Sites, such as Bioconvergence:
 
Step 1: Study Methodology – Establish Objectives and Develop Location Requirements. Identify the study objectives and develop the location requirements necessary to initiate the location study for the proposed facility:
 
Pre-Established Location Criteria:
Property specifications

Transportation requirements

Labor characteristics

Operating schedules

Inter-facility movements

Site size, configuration

Desired site environment, image

Utility requirements

 
Step 2: Evaluate Location Alternatives – Favorable Area Definition Analysis. Based on a comparison of regional operating conditions, define the geographic area that will minimize one-time and annual operating costs and project risks.
 
Step 3: Community Screening - Community / Property Evaluation. Through a detailed screening analysis, identify the community and site that best meet the operating requirements of the proposed facility.
 
Typical community visit agenda…How business-friendly is the community?
Community orientation and characteristics
Labor force considerations


Local wage and benefit structure


Recruiting practices


Work ethic


Workers with Nanotech, biotech, related and complementary technology background


Availability of skilled workers


Availability of unskilled workers


Important job classifications for staff (includes highest- to lowest- skilled)


Partners/principals or hierarchical


Sr. researchers and scientists


Technicians


Maintenance mechanics – highly specialized


Maintenance – other


Quality control (i.e. inspectors)


Machine operations


Materials movement


Material handlers


General production, processing


Clean-up


Labor/management relations


Training resources


Current technology/industrial base/future prospects


Industry mix


Available sites/buildings


Environmental regulations


Community attitude/development trends


Quality of life


Industrial support services


Technical schools


Water and sewer infrastructure


Regional highway network


Commercial air service

Confidential interviews with local employers

Meeting with utility companies and public works departments
Electric power availability/reliability considerations


Distance to sub-station(s)


System capacity (reserve capacity)


Condition of infrastructure


Feasibility of dual feed


Cost of infrastructure improvements


Surrounding power users


Service history


Incentives (rates, infrastructure)


Natural gas availability/reliability


Municipal water considerations


Water quality (surface/ground source)


Water quality report/chemical analysis


System capacity(current/future)


Connection fees, costs, surcharges


Water pressure


Effluent treatment capacity (BOD, TSS)


Future expansion of the system


Sanitary sewer availability
Visit candidate sites / buildings to check out property characteristics:
Site size and configuration
Site considerations

Ready-to-Go site considerations:

Co-located or stand alone

Five to 100 acres

Utility served

Transportation access, road and rail

Suitable soils, drainage

Proper zoning

Compatible neighbors

Free of contamination

Willing sellers

Ready-to-Go building considerations

Site access


Site image/compatibility


Site environmental manmade/natural hazards


Parking


Telecommunications


Wi-Fi


Amenities

University/college/technical school /community college visits

Community "quality of life" tour

Review development incentives

Wrap-up meeting to discuss further information

 
Step 4: Property Due Diligence and Detailed Incentive Negotiations. The Community/ Property study will produce a list of Due Diligence requirements for finalist locations.
 
Due Diligence Services include management of activities needed to ensure the project can go forward with reasonable cost, schedule and risk: 
Arrange Contract Services


Environmental Testing


Boundary Survey


Title Search


Geo-tech (foundations!)


Archeological


Traffic Study


Review zoning, building codes


Establish Permitting Schedule


Review Utility Services


Initiate development incentives and agreements through a systematic and expedited process of discovery, negotiation and contract development


Identify incentive program


Develop project "wish list"


Hiring assistance


Work force training


State corporate tax deferment


Local property tax abatement


Alternative financing


Low interest loans


Infrastructure improvements


Site development


Free land


Prepare negotiating strategy


Analyze offers from state, local and private organizations


Negotiate final agreement and prepare Memorandum of Understanding


Complete incentive agreements and audit programs


Complete program applications and attend public meetings to gain approvals


Prepare a Post Implementation Binder documenting programs and detailing compliance requirements including "clawbacks"


Intervene with state and local organizations as required to ensure incentives are received


Monitor state and local organizations to identify new programs that will benefit the client

 
Step 5: Select Final Location / Property Acquisition and Implementation. Assist in real estate transaction/property acquisition:
Initiate options on finalist properties

Negotiate lease and sale contracts

Coordinate real estate process

Implement project
About the Author