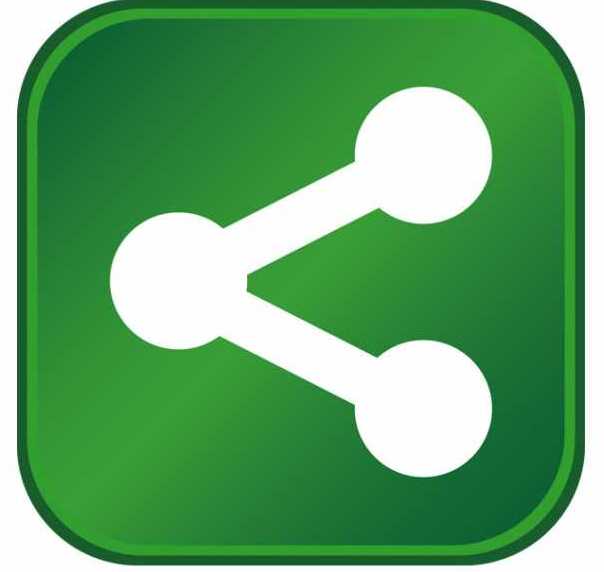 Lieutenant Governor Jerry Abramson joined local and company officials for a ribbon-cutting and grand opening for Black Mountain Door LLC today at a newly renovated facility at Flint Drive in Mt. Sterling. The facility will serve as the new home of Black Mountain Door, a leading supplier of hollow metal doors and frames for the commercial building industry. The site also will continue to manufacture structural automotive products marketed under the Global Automotive Systems brand name. The project entails a $27.5 million investment from the company and will result in 60 new, full-time jobs.
Governor Steve Beshear applauded the milestone for the automotive business and future growth of the door business at the site in Mt. Sterling.
"This is a tremendous day for Mt. Sterling and Black Mountain Door," Gov. Beshear said. "The $27.5 million investment is a testament to the talented workforce here in the Commonwealth and will provide a significant boost to the community's economy. We're proud to partner with Black Mountain Door as it continues to grow and succeed here in Kentucky."
"It's an honor to take part in the ribbon-cutting and welcome the Black Mountain Door team to Mt. Sterling," said Lt. Gov. Abramson. "This is another example of how Kentucky's pro-business climate and incentives can combine with company goals to result in millions of dollars in investment and provide jobs in the Commonwealth."
The Mt. Sterling site has long been a manufacturer of automotive structural components, including precision high-strength components for seating frames, hinges, and bumpers. The facility markets products under the Global Automotive Systems brand to direct customers including Toyota Boshoku, Johnson Controls Inc., and Avanzar Interior Technologies. The safety and structural products support larger systems in many leading automotive brands.
Black Mountain Door LLC has made significant investments to the Mt. Sterling site to add new capabilities to manufacture a broad range of steel doors and door frames for use in commercial, residential and industrial buildings. The company began installing equipment and training workers early in 2012. Black Mountain Door utilizes a patented laser welding process and advanced metal forming techniques to produce doors of exceptionally high manufacturing standards.
"We are enthusiastic to offer customers a strong American made product that is a fusion of technology and craftsmanship," said Lynn Tilton, founder and CEO of Patriarch Partners. "Black Mountain Door is yet another demonstration of the Patriarch commitment to a revival of our nation's manufacturing sector. Our investments in new capital and hiring of skilled workers will allow a collection of iconic American door brands to be rejuvenated under one roof."
Patriarch Partners is a private equity firm and holding company managing 75 companies, including Black Mountain Door, with annual revenues of more than $8 billion.
Founded by Wall Street veteran Lynn Tilton in 2000, Patriarch's portfolio includes a broad range of industrial concerns including Dura Automotive Systems, Global Automotive Systems, Black Mountain Door, American LaFrance, Denali, and MD Helicopters, in addition to iconic American brands such as Rand McNally, Spiegel Catalogs, and Stila Cosmetics. Under Ms. Tilton's leadership, Patriarch has become the largest woman-owned business in America, employing more than 120,000 employees.
To encourage the investment and job growth in community, the Kentucky Economic Development Finance Authority (KEDFA) preliminarily approved the company for tax incentives up to $2 million through the Kentucky Business Investment program. The performance-based incentive allows a company to keep a portion of its investment over the term of the agreement through corporate income tax credits and wage assessments by meeting job and investment targets.
KEDFA also approved Black Mountain Door for tax benefits up to $61,000 through the Kentucky Enterprise Initiative Act, which allows approved companies to recoup Kentucky sales and use tax on construction costs, building fixtures, equipment used in research and development and electronic processing equipment.
"This is an exciting investment by Black Mountain Door," said Sen. R.J. Palmer II, of Winchester. "Mt. Sterling and the surrounding communities will reap the benefits of new jobs, economic growth and development. The Black Mountain Door decision to make this investment in Mt. Sterling speaks well of our workforce. I applaud Gov. Beshear for taking the lead to support this industry, their employees and their families."
"The news of Black Mountain Door coming to Mt. Sterling is evidence of our being a vital economic destination for large manufacturers," said Rep. Richard Henderson, of Jeffersonville. "The new jobs and $27.5 investment in our community are exciting and will help spur interest in other companies investing in Eastern Kentucky. I am very pleased with this announcement and look forward to working with Black Mountain Door as our newest corporate neighbor."
"We are thrilled that Black Mountain Door chose Mt. Sterling as the place to grow its business," said Mt. Sterling Mayor Gary Williamson. "This community works cooperatively to help ensure the economic success of all, and this announcement is a testament to our hard work."
"Montgomery County is truly blessed to have a strong diversified industrial base," said Montgomery County Judge-Executive Wallace Johnson. "Black Mountain Door is a big part of that industrial base and is now broadening our diversification by adding this metal door operation to their existing facility here. I want to thank BMD and our state partners for assisting in making this happen here."
Information on Kentucky's economic development efforts and programs is available at www.ThinkKentucky.com. Fans of the Cabinet for Economic Development can also join the discussion on Facebook at www.Facebook.com/ThinkKentucky or follow on Twitter at www.Twitter.com/ThinkKentucky.
A detailed community profile for Mt. Sterling (Montgomery County) can be viewed at http://www.thinkkentucky.com/edis/cmnty/index.aspx?cw=052.