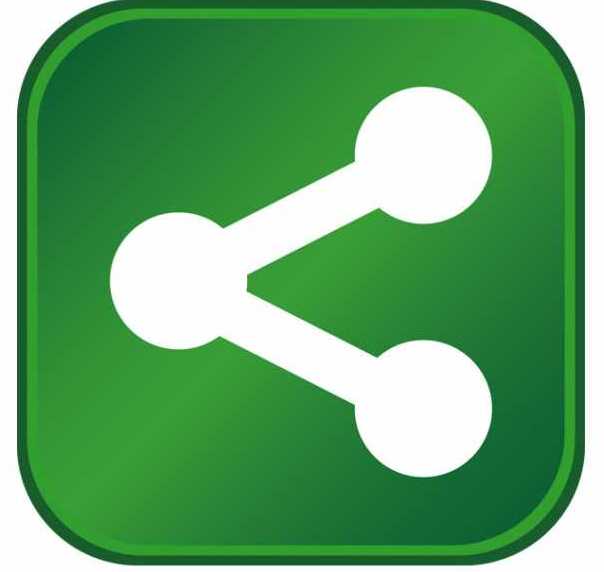 With the purchase of a larger building in Bowling Green earlier this year, BlueCotton Inc., a homegrown screen printer and embroiderer of apparel and promotional items, is investing nearly $5.6 million and creating 94 full-time jobs during its expansion, Gov. Matt Bevin announced.
"If you want to see a true Kentucky success story, look at BlueCotton. It's steadily grown from a startup into a manufacturing and custom service provider with clients around the world," Gov. Bevin said. "BlueCotton proves that an entrepreneurial mentality, paired with the right vision and resources, can produce amazing results. We are grateful to the company for its significant expansion and look forward to its continued success in the coming years."
BlueCotton purchased a 112,000 square-foot building on Mitch McConnell Way in Bowling Green and, in June, moved in. It currently occupies approximately 50,000 square feet, more than double its previous manufacturing space. BlueCotton's investment also includes new equipment to help meet customer demand. So far, the company has hired roughly 30 of its 94 anticipated new staff members, bringing its full-time employment to approximately 80.
"We are excited about the new opportunities that are in front of us and we are so happy to be able to make this investment right here in our home town. Warren County gives us access to great resources and the business climate in South Central Kentucky is strong thanks to our local Chamber of Commerce as well as other community leaders," BlueCotton President Mike Coffey said. "We look forward to growing our company and making a positive impact on our community."
Coffey and a roommate founded BlueCotton in 1991 following an unsuccessful business venture that left them with close to 1,000 unused t-shirts and a big credit card bill. By selling them to fraternities and sororities at Western Kentucky University, Coffey began shaping a company that would grow into the full-fledged custom apparel business it is today.
Sen. Mike Wilson, of Bowling Green, expressed enthusiasm at the growth and success of a local company.
"What an exciting time for Bowling Green as one of our own homegrown companies, BlueCotton, announces its expansion," he said. "BlueCotton has been a great job creator and economic booster for our local economy, and I look forward to the successful completion of this new phase of growth."
House Speaker Pro Tem Jody Richards, of Bowling Green, said BlueCotton has been a great corporate partner.
"I'm elated to hear about the expansion and additional investment from BlueCotton," Rep. Richards said. "They have been a great partner for the past couple of decades with our great city and Warren County. The addition of jobs and the economic impact this will have for beautiful Bowling Green speaks volumes about the community we live in."
Rep. Jim DeCesare, of Bowling Green, spoke on BlueCotton's humble beginnings.
"BlueCotton is the ultimate example of where a strong entrepreneurial spirit can lead," he said. "While this company came about through hard times, BlueCotton has grown immensely, proving the positive outcomes of dedication and hard work. From selling T-shirts to the Greek community at WKU, to now providing services to a worldwide market, BlueCotton has seen continued success. I am proud they call Bowling Green their home. I want to congratulate them on this latest investment, and thank BlueCotton for their unwavering commitment to the region."
Bowling Green Mayor Bruce Wilkerson applauded the company's growth.
"A homegrown operation such as BlueCotton is an outstanding example of success for small business owners across the United States," Mayor Wilkerson said. "We congratulate BlueCotton on this expansion and we look forward to them continuing to grow well into the future."
Warren County Judge-Executive Mike Buchanon pledged to continue working with the company to help it grow.
"BlueCotton's business model that focuses on meeting and surpassing customer expectation is the key to their success," Judge Buchanon said. "The addition of 94 full-time positions within the company is a testament to how bright the future is for BlueCotton. We look forward to working with and helping them grow right here in Warren County."
To encourage the investment and job growth in the community, the Kentucky Economic Development Finance Authority (KEDFA) in January preliminarily approved the company for tax incentives up to $900,000 through the Kentucky Business Investment program. The performance-based incentive allows a company to keep a portion of its investment over the agreement term through corporate income tax credits and wage assessments by meeting job and investment targets. 
In addition, BlueCotton can receive resources from the Kentucky Skills Network. Through the Kentucky Skills Network, companies can receive no-cost recruitment and job placement services, reduced-cost customized training and job training incentives. Last year, the Kentucky Skills Network trained more than 84,000 employees from more than 5,600 Kentucky companies.
For more information on BlueCotton, visit www.BlueCotton.com.
A detailed community profile for Bowling Green (Warren County) can be viewed at www.bit.ly/WarrenCoKY.
Information on Kentucky's economic development efforts and programs is available at www.ThinkKentucky.com. Fans of the Cabinet for Economic Development can also join the discussion on Facebook or follow on Twitter. Watch the Cabinet's "This is My Kentucky" video on YouTube.