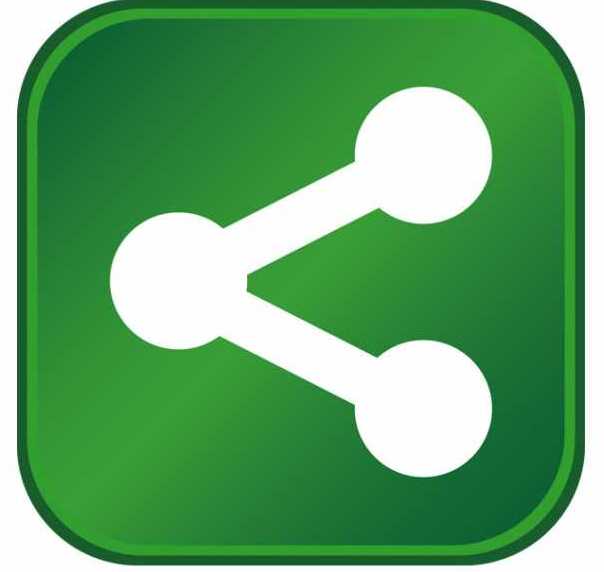 Gov. Matt Bevin joined local and state officials and executives from Smart Wood, a French family-owned manufacturer of ice-cream and coffee-stir sticks, to open the company's Corbin facility — a 90-job, $15 million operation capable of producing up to 2 billion sticks annually.
"From our first meeting with Smart Wood's executive team in France, I was confident this was a company that could thrive in Kentucky," said Gov. Bevin, who toured Smart Wood's headquarters and parent plant last year during an economic development mission to Europe. "Smart Wood is dedicated to producing high-quality products by using the latest advanced manufacturing equipment. They were looking to potentially locate in a region that would best support that vision. The Corbin area's foresight in preparing for economic development, the region's ready workforce and their abundant natural resources, made them the perfect fit for this company. We believe that Smart Wood will be the perfect fit for Eastern Kentucky as well. I'm grateful to celebrate with the company and community today, and I look forward to many years of continued success." 
Smart Wood, formerly known as Euro Sticks Group, is a multigenerational family company with facilities around the world. In Corbin, the company built out an existing industrial building in the Southeast Kentucky Business Park to house the new operation. 
The facility will use locally sourced beech logs to manufacture ice-cream and coffee-stir sticks in a variety of sizes, shapes and lengths. As well, it will offer custom logo printing. Eastern Kentucky's supply of beech trees helped attract Smart Wood's interest. As a hardwood, beech is strong and largely lacks odor and flavor, making it preferred for food-grade uses. 
"We're glad to be here in Corbin and in Kentucky to open Smart Wood's first North American plant. The reception we've received especially from the state and local economic development agencies, coupled with the workforce and natural resources available, gives me as well as the members of our board confidence this new facility will be here for the long term," said Frédéric Debacker, Smart Wood CEO and owner. "Our company – and our family – look forward to a productive relationship with the state and community in the years to come." 
Smart Wood was founded as Euro Sticks Group in 1926 to make components for shoes prior to World War II. Thereafter, it moved into production of tongue depressors, splints and other wooden devices. As the market for popsicle and ice-cream sticks grew internationally, Euro Sticks Group expanded. In addition to France, the company now operates plants in Germany the Czech Republic, Romania and Turkey as well as distribution facilities in Australia and Mexico. It employs 750 people worldwide and supplies over 15 billion sticks annually. 
The Corbin plant joins nearly 500 internationally owned facilities operating in Kentucky. Those plants employ more than 105,000 people statewide. It is also one of approximately 4,500 manufacturing facilities in the commonwealth, employing more than 250,000 people. 
Senate President Robert Stivers II, of Manchester, noted the impact the company will have on the region. 
"I am pleased to join stakeholders for the Smart Wood ribbon cutting as the company rolls out its $15 million operation, creating 90 new jobs right here in Corbin," Sen. Stivers said. "Smart Wood is a great community partner for Eastern Kentucky and I look forward to the company's continual success and growth in our region." 
Rep. Regina Huff, of Williamsburg, said the company and community can help each other grow in the years ahead. 
"I want to congratulate Smart Wood on their latest expansion, and thank them for their support of southeast Kentucky," Rep. Huff said. "We have an abundance of resources in our region that will help to ensure Smart Wood's success, and the 90 jobs brought to our area will have a much-needed positive impact on our workforce. I truly look forward to helping develop a successful community partnership with Smart Wood." 
Rep. Jim Stewart III, of Flat Lick, welcomed Smart Wood's decision to locate in Kentucky to expand its business into the U.S. 
"This is an impressive investment for our region, and I want to congratulate Smart Wood on their latest expansion," Rep. Stewart said. "I'm grateful to them for the 90 jobs they will create for hardworking Kentuckians. There is no better place for Smart Wood to call home in their first North American operation, and I look forward to working with them in the future." 
Mayor Willard McBurney said Smart Wood makes a great addition to the community's industrial base. 
"On behalf of the citizens of Corbin, the Board of Commissioners and myself, I am honored to welcome Smart Wood to our fine city," Mayor McBurney said. "We are ever grateful to be able to recognize this remarkable group and are genuinely grateful that they have chosen Corbin as their first presence in North America. This is truly a great event, not only for the City of Corbin, but a great economic impact for this entire area. We are glad to have you with us and cordially salute CEO Frédéric Debacker and the whole Smart Wood family. We look forward to many years of success and growth working together." 
Knox County Judge-Executive J.M. Hall, speaking for himself, the Knox County Fiscal Court members and the region's residents, welcomed Smart Wood to the Tri-County region. 
"We are looking forward to the new jobs that Smart Wood USA will bring to our area. These new jobs will be such a great enhancement to our local economy," Judge-Executive Hall said. 
To encourage the investment and job growth in the community, the Kentucky Economic Development Finance Authority (KEDFA) in June 2016 preliminarily approved the company for tax incentives up to $3 million through the Kentucky Business Investment program. The performance-based incentive allows a company to keep a portion of its investment over the agreement term through corporate income tax credits and wage assessments by meeting job and investment targets. 
In addition, Smart Wood can receive resources from the Kentucky Skills Network. Through the Kentucky Skills Network, companies can receive no-cost recruitment and job placement services, reduced-cost customized training and job training incentives. In fiscal year 2017, the Kentucky Skills Network provided training for more than 120,000 Kentuckians and 5,700 companies from a variety of industry sectors. 
For more information on Smart Wood, visit www.eurosticks.com/en.