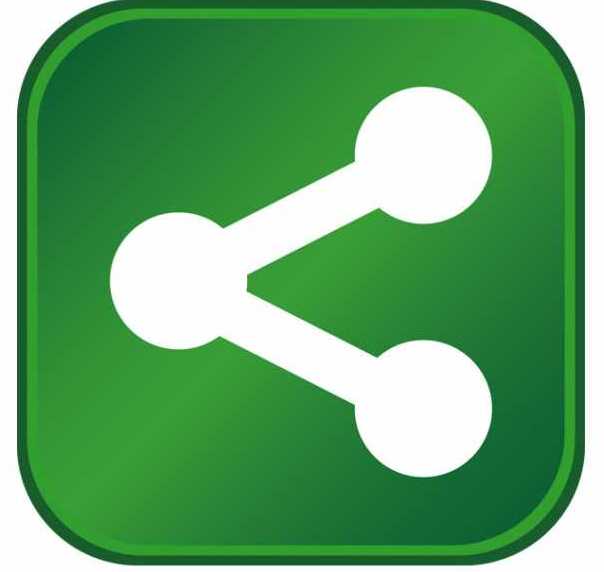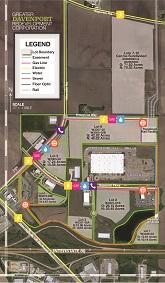 They come in all shapes, sizes and sometimes with certifications, but all designated sites have one thing in common: they offer the desirable convenience of knowing in advance what you are getting in a site for a new business location. In the following synopses of great locations in North America, you will be alerted to not only what various designated sites have to offer, but also a wider perspective on the areas in general and how their logistics, quality of life and general business climates may fit with your needs.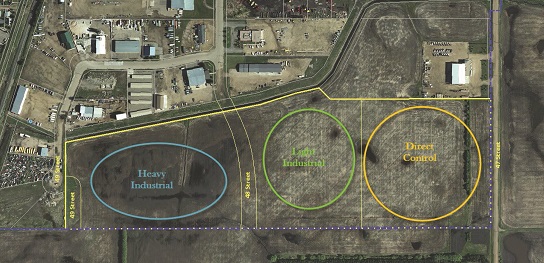 Alberta, Canada
How do you ramp-up your region's industrial development? If you're a regional municipality competing in an aggressive environment of industrial manufacturing, you finance and develop your own industrial park.
In the capital region of Alberta, Canada, you'll see the evident concentration of industry the province is known for globally — petroleum. Having the third-largest oil reserves in the world, Alberta's petroleum sector is a tremendous machine, so much so that it represents 78 percent of Canada's oil production and 37 percent of U.S. oil imports. You'll find all the global head offices in Calgary, but the manufacturing base is in the Edmonton capital region. Global service companies, such as Haliburton and Schlumberger, already have several large sites there and would pay current market prices of $600-$900K per acre of serviced land to build.
As the neighboring municipality to this region, the city of Wetaskiwin has a small petroleum manufacturing base, but it doesn't compare to its neighbor Leduc-Nisku, that holds the largest petroleum manufacturing park in Canada. 
To spur its industrial growth and without waiting for the eventual entry of private land developers, the city financed and developed its own 65-acre industrial park called "Southeast Industrial Park." In case you're wondering if the current state of oil prices might be a deterrent, the city will be selling the land at approximately $300K an acre; they mean business…for business.
Butte, Montana
The Montana Connections Business Development Park, located in Butte, Montana, is a strategic location for businesses seeking to add capacity or relocate. This mega park offers ample land and industry-friendly zoning in a magnificent location in southwest Montana. It is one of the few places in the Northwest with intersecting Interstates (I-15 and -I90) and service by two Class II Railways (BNSF and Union Pacific). In one day, shipments can reach major markets such as Calgary, Salt Lake, Seattle, Minneapolis and numerous other locations.
Abundant, affordable water supply needs are met reliably with a five-million-gallon/day industrial water system. Affordable energy products are provided by NorthWestern Energy, one of the largest utility companies in the northern tier states. Transportation, warehousing and distribution services are readily available through the Port of Montana. The Port offers storage services, certified scales, railcar and truck transloading services and much more.
As a Foreign-Trade Zone, the Montana Connections Business Development Park eliminates costs related to import/export duties for customers. Montana Connections resides in a tax increment district, enabling the use of tax revenue to assist with the public infrastructure needs of projects. Funds are available to assist qualified candidates; levels are based on project investment and job creation.
For businesses looking to expand or relocate, The Montana Connections Business Development Park promises a 'Big Sky' welcome.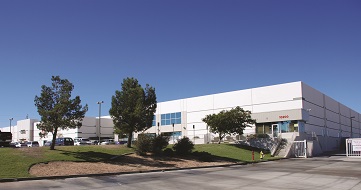 Hesperia, California
The city of Hesperia is conveniently located in southern California, just 40 miles north of Ontario Airport, 90 miles northeast of Los Angeles and 195 miles south of Las Vegas. Positioned at the intersection of Highway 395 and Interstate I-15, Hesperia affords a direct connection to other major interstates and highways serving the greater Los Angeles, San Diego, northern California and Nevada markets and beyond. 
With its strong transportation network, large parcels and rail-accessible land, Hesperia can forge a strong link in any supply chain. Goods movement has never been easier – or more cost-effective – than in the city of Hesperia. Combining access to air, ground and rail transportation for fastest-to-market delivery, sites in the city of Hesperia offer exceptional time and cost advantages to companies requiring logistics benefits.
Available sites include a planned development of 3.5 million square feet of industrial and office uses; 225 acres of vacant land under single ownership; an available 488 thousand square-foot  distribution/manufacturing facility for sale or lease; 80-plus acres of prime Southern California rail-accessible, city-owned land ideal for logistics and manufacturing companies. 
Cost-effective land prices and Hesperia's strategic location, combined with an abundant workforce and competitive wages, make for reduced startup and operating costs. These are hard-to-beat incentives for any organization locating a new or expanding business in the city of Hesperia.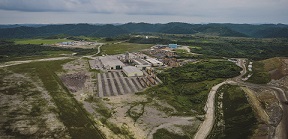 Mingo County, West Virginia
In Mingo County, West Virginia, where residents and employers have long called their home "the heart of the trillion-dollar coalfield," the Mingo County Redevelopment Authority (MCRA), in collaboration with elected officials and community partners, has embraced the need for economic diversification while market and regulatory climates paralyze a once-thriving coal industry. And while some assert that diversification opportunities should have been identified years ago, it's apparent from the MCRA's successes that visionaries have been paving the way for Mingo County's economic future for the past three decades. Coincidentally, the mining industry is the very reason this southern West Virginia county is positioned to recruit new industry and investment.
In 2001, Mingo County adopted the mountain state's first Land Use Master Plan, an effective development tool that facilitates partnerships between economic development and regulatory agencies, coal companies and land companies to identify beneficial reuses of surface-mined properties once mining is complete. As a result of these innovative partnerships, Mingo County boasts a 15-mile section of interstate highway, a 960-acre air transportation park and a 650-acre industrial park that is commonly referred to as the Wood Products Industrial Park (WPIP).
Unilin Flooring, a Mohawk subsidiary and the wood park's anchor business, manufactures hardwood flooring from the region's vast supply of Appalachian hardwoods. With excess dry kiln capacity, large development sites, affordable energy and infrastructure, the WPIP is Mingo County's flagship for economic diversification and the gateway to business and industrial development in Central Appalachia.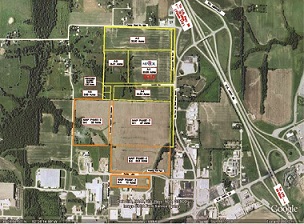 Moberly Region of Missouri
One of the premier greenfield sites with all the needed infrastructure in place lays in the Moberly Region of Missouri. The Moberly Area Industrial Park contains a 204-acre site that is serviced directly by Norfolk Southern Railroad from its switching yard in Moberly less than two miles away. Situated mid-way between the second- and third-largest rail yards in St. Louis and Kansas City, industries needing rail service can have direct access by rail to ports on the Gulf Cost as well as the East Coast.
The Moberly Area Industrial Park is a Missouri Certified Site, the sixth in the program's history.  It also has been designated an Ameren Elite Site and an AT&T Certified Fiber Optic Park, meaning there is an abundance of electrical and telecommunications infrastructure to service any industry's needs.
With direct access to U.S. Highway 63, a four-lane divided highway, truck transportation is not an issue. In fact, Moberly is home to six distribution centers that allow for access to flat-bed, van and refrigerated truck service on a daily basis.  
Executives needing air transportation have access to the Gen. Omar Bradley Airport, Moberly's regional airport that can accommodate executive jet travel. The airport is less than one mile away.  Regularly scheduled commercial passenger service is available at Columbia Regional Airport, just 35 minutes away.
Montgomery, Illinois
Serving local, national and international markets, the village of Montgomery, Illinois, is located in the northeastern portion of the state, approximately 40 miles west of Chicago. Nestled between the two large MSAs of Naperville and Aurora, Montgomery provides plenty of labor resources. Several large sites are available within the villages, including sites specifically designated as a TIF district. The village is very manufacturing driven and is home to Aurora Bearing, Caterpillar, The LaKone Co. and VVF. The village is served by the BNSF railroad with a spur to the TIF area which is used by the VVF facility. Positioned five miles from the interstate, I-88, Montgomery is strategically located and about an hour's drive to both O'Hare International and Midway airports. Montgomery has set into motion a user-friendly development process and will work with businesses to bring their manufacturing business to the community. Montgomery has also created a niche in the food industry with companies such as Butterball, Performance Foods, GNC and Superior Beverage.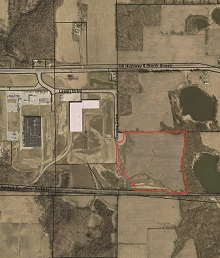 Northeast Indiana
Northeast Indiana's 10-county region boasts a rich history of innovation and technical program-solving, which continues to advance and empower the region. In 2014, the state was ranked first in the Midwest and seventh in the nation as the best place to do business in Pollina Corporate's Top 10 Pro-Business States study. With grit and determination, Northeast Indiana has proven it's a contender.
With the help of Strategic Development Group, Northeast Indiana maintains a thorough site certification program. All certified sites must meet a stringent set of criteria to minimize potential roadblocks and ensure fast-track construction. 
One site is in Kendallville in Noble County. The certified site is located in the East Industrial Park, and it's easy to access. Adjacent to U.S. 6, a major Midwestern east to west corridor, and about 15 minutes from Interstate 69, the property is controlled by the Kendallville Local Development Corporation. The site was also designated as a food and beverage certified site by Austin Consulting. Kendallville touts its pro-business environment and has welcomed companies such as Courier, Performance Food Group, JCMI, Graphic Packaging and ITW Tomco. Another plus for this site is the rail service provided by Norfolk Southern. 
It's not only the friendly business environment and strong industry clusters, either. Northeast Indiana offers a wealth of amenities and quality of life assets while offering a lower cost of doing business and a lower cost of living than other metro areas.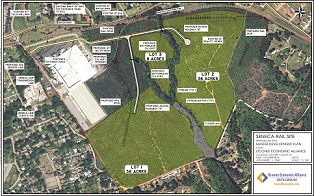 Oconee County, South Carolina
The Seneca Rail Site, located in Oconee County, South Carolina, is one of the best values in the Southeast. A few miles from the heart of Clemson University and less than a half-hour's drive from Interstate 85, the Seneca Rail Site boasts 82 acres of rail-served, buildable land that's ready for industrial development. 
The site is certified through a program developed by the South Carolina Department of Commerce and McCallum Sweeney Consulting. The due diligence is complete and all modern industrial infrastructure, including fiber optic network, is in place. 
In addition to a prime location within a New Market Tax Credit Zone, the Seneca Rail Site is in a place where businesses want to do business, as evidenced by BorgWarner and Johnson Controls located adjacent to the site. Oconee County has an unmatched quality of life and is a certified "Work Ready Community." Additionally, Oconee County has been named "Best to Invest" and one of the top-10 performing micropolitans in the United States by various economic development trade publications. 
Five facts on the Seneca Rail Site:
                82 buildable, rail-served acres
                Less than 150 miles from both Atlanta, Georgia and Charlotte, North Carolina
                17.4 miles from I-85
                62 miles from the South Carolina Inland Port
                Located within a New Market Tax Credit Zone & Foreign-Trade Zone.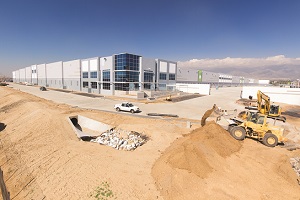 Rancho Cucamonga, California 
Rancho Cucamonga, California, has made extensive efforts to create the optimum business environment for the growth and success of businesses that choose to operate within the city. It is also crucial that a well-matched local talent pool be available to companies operating within the city. More than 30 percent of Rancho Cucamonga's residents hold advanced degrees in a variety of disciplines. The city is committed to growing its top industries that match the educational attainment of the workforce such as advanced manufacturing, professional scientific and technology, health services and logistics. The city also has an exclusive inventory of sites available for businesses in these sectors.  Rancho Cucamonga's location provides access to several major interstate highways, an international airport and the busiest port in the U.S.        
Businesses that have chosen Rancho Cucamonga are able to take advantage of many programs to grow their company's workforce. For example, the city, in conjunction with its resource partners, can offer companies financial assistance in the form of training support for both new and existing employees. To further meet the needs of local businesses, the city administers a variety of economic-development-related programs. A few of these services include "Rancho Advantage," which provides principal department representatives who can advise new companies and business startups, and a GIS-based property site-selection tool to assist in site location, to name a few.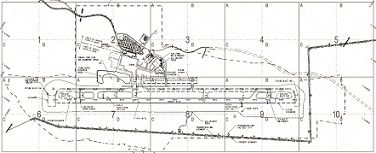 Taney County, Southwest Missouri
Taney County, Missouri, is home to Branson's $3.2 billion economy. It offers an ideal available site for an aviation maintenance facility, manufacturing, parcel or flight service company collocated with the Branson Airport (BKG), which currently serves seven destinations. With a labor shed of 250,000-plus within 45 miles, this flat, five- to 10-acre site is located in an Enhanced Enterprise Zone and Foreign-Trade Zone, with up to 80-plus acres available alongside the airport runway, making air and freight service immediately convenient. The site is within six miles of U.S. Highway 65, and 45 miles of I-44 with the Missouri North Arkansas rail system nearby. 
Taney County, Missouri, provides a quality of life that is second to none with its vast number of family-friendly attractions, world-class entertainment, amusement/water parks and three recreational lakes nestled throughout the scenic Ozark Mountains. Employers gain peace of mind when providing a safe, accessible, family-focused community like Taney County for their employees to live in with access to exceptional schools, award-winning healthcare and advanced education opportunities: the Table Rock campus of Ozarks Technical College (OTC) – Missouri's largest technical college – is located there and more than a dozen universities and colleges in Missouri and Arkansas are within 100 miles, including Missouri State University and University of Arkansas. This pro-business region offers low cost of living, low taxes, diverse housing options and central U.S. location, making Taney County a smart place for business investment and success.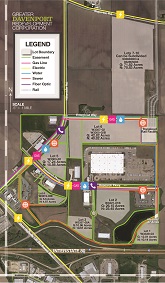 The Quad Cities Region, Illinois and Iowa
The Quad Cities region now has the one more advantage to offer growing companies: development-ready sites. The Eastern Iowa Industrial Center, a 185-acre site in the Quad Cities, has been designated a certified site through the Iowa Certified Site program. 
"We're prepared to respond in a moment's notice to prospective companies seeking development-ready sites," said Paul Rumler, chief economic development officer, Quad Cities First. "Our goal in the Quad Cities is to offer businesses a competitive location where they can succeed. We understand that companies need to move quickly and get their facility up and running – and they can do that here."
The Quad Cities is a prime location for logistics, warehousing and manufacturing firms, and this site is developed to suit those operations. Zoned light industrial in a campus-like industrial park, the Eastern Iowa Industrial Center is adjacent to I-80, will be rail served in late 2015, and is approximately 20 minutes from the Quad Cities International Airport. 
Tim Wilkinson, executive director of the Greater Davenport Redevelopment Corporation which oversees the development of the industrial center, said, "We're more than shovel-ready. You can show up and put your bulldozers on the ground tomorrow." 
Wilkinson said the certification process resulted in 6,000 pages of legal and engineering work to show potential developers the site can meet their needs.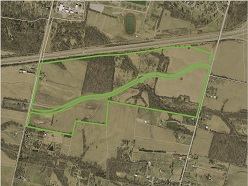 Xenia, Ohio
The city of Xenia, Ohio, has premium industrial sites available for businesses that range from one to more than 100 acres.  Its competitively priced land starts at $15,000 per acre, with a range of incentives available from both Xenia and the State of Ohio. The sites offer easy access to highways, airports and many other desirable amenities. 
There are several sites in the Xenia Industrial Park with utilities with excess capacity in place. The new county-owned Ohio Veterans' Children's Home (OVCH) Commerce Park also has utilities in place, and both parks offer easy access to four-lane U.S. Route 35, a limited-access highway. Xenia also sits in the heart of the "Transportation Triangle" formed by Interstates 70, 71 and 75, providing convenient access for customers and suppliers. The Dayton International Airport is less than an hour's drive, and Port Columbus Airport and Cincinnati-Northern Kentucky Airport are both less than a 90-minute drive. 
Xenia's location in a high-tech center, anchored by Wright-Patterson Air Force Base, also means a substantial portion of the area workforce is well-educated and highly skilled. Innovation and research continue to be a hallmark of the region, thanks in part to the more than 20 colleges, universities and training providers in the area, thus ensuring a skilled workforce right at the doorstep.
About the Author