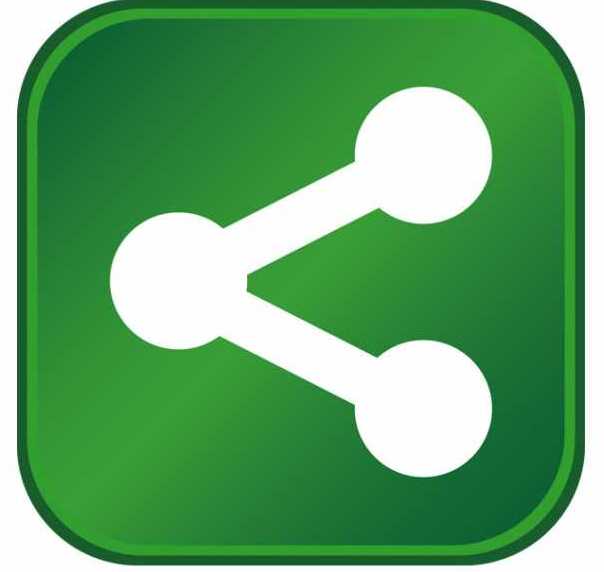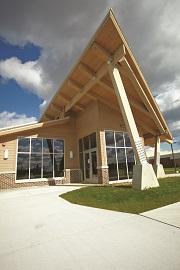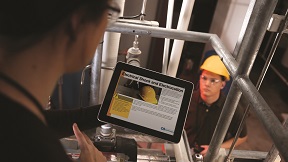 "Workforce is the single most important factor when businesses are looking either locate or expand," said Robert Curry, executive director of the Bluegrass State Skills Corporation, a part of the Kentucky Cabinet for Economic Development.
That refrain is a common one. Throughout the country, from rural communities to metropolitan areas, the availability of a skilled labor force is one of the biggest drivers behind new businesses locating to the area and existing businesses staying competitive. And strong workforce development programs are the impetus behind that.
Partha Kunda, senior vice president of global manufacturing for Starbucks, described the scenario when the coffee producer was looking to locate a new manufacturing facility to make products such as its Starbucks VIA® Ready Brew.
"It takes a village to raise a child. In this case, it takes the state of Georgia and all its supporting entities and Starbucks to make a world-class manufacturing facility. When we were going through the very rigorous process of site selection, we went through various states and shown very good facilities. One thing attracted us to Georgia – the availability of a skilled workforce, which was supported by world-class training programs. That was the big difference," said Kunda.
Because savvy communities have taken notice, workforce training programs are happening on a local, regional and statewide basis throughout the country.
Statewide Programs Loom Large
Starbucks' Kunda was referring to Georgia's Quick Start Program. For more than 40 years, the program has provided customized workforce training to qualified businesses in the state.
"We provide customized workforce training and recruiting, free of charge, as an economic incentive to get companies to locate in Georgia," said Rodger Brown, executive director for marketing and strategic media at Georgia Quick Start. "As part of our program, we identify the type of workers each business needs. It's a big comfort factor for CEOs and COOs that we'll help assess the candidates so they'll get the best."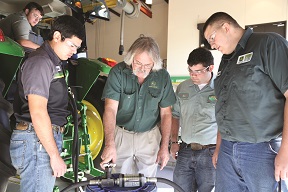 Besides Starbucks, the program was responsible for a number of high-profile companies locating to the state. One was Kia Motors, which opened up its first North American manufacturing site on 2,200 acres in West Point, Georgia, in 2009. The company recently announced plans to invest $1.6 billion on new machinery, tools and technology in the plant over the next 16 years.
"The chairman of Kia came for the tour, liked the way we structured the training and declared that to be the new global benchmark for training. They're now building a new plant in Brazil and that team has been to our facility several times to study our training process: the methodology, the pedagogical techniques and tactics. That's pretty high praise," said Brown.
A few states over, in Louisiana, another statewide training program, LED FastStart, is also seeing results. Just five years into its existence, the program has worked with more than 90 companies.
"It's become one of the most effective tools for convincing existing employers in Louisiana – or companies relocating from outside the state – to invest in new capital projects in Louisiana that create jobs," said
Jeff Lynn, executive director at Louisiana LED FastStart.
FastStart offers a customized approach, pairing members from its team with the company's subject matter experts to analyze all aspects of the organization's proposed operation. FastStart then works to find the best potential talent and developed a comprehensive training program that includes technical, team-based and soft-skills training.
One beneficiary was Paris-based Gameloft, which had a major game development studio in New York and wanted to expand with a new studio in the U.S.
"They were highly interested in New Orleans from a quality-of-life perspective. But they had real concerns about their ability to attract the kind of technology workforce they needed. In a matter of weeks, FastStart began an online campaign to attract game development professionals on the sites and forums those developers frequent," said Lynn.
Through a series of recruitment strategies, FastStart succeeded in attracting more than 60,000 page views and two million impressions to a Gameloft-New Orleans custom website and received more than 1,700 job applicants. Gameloft needed to hire 150 professionals in New Orleans and more than 700 of the job applicants FastStart attracted in that short span were considered highly qualified by the company.
In New Orleans, GE Capital opened the GE Technology Center in 2013. The facility develops software applications and manages data and technological infrastructure for the financial group. It currently has 100 employees and is expected to result in 300 jobs by 2015.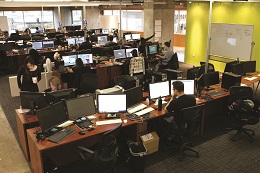 "The LED Fast Start program is an important and differentiating element in GE Capital's decision to grow in New Orleans" said Mike DeBoer, CIO of GE Capital Technology Center, New Orleans. "We're working with FastStart to develop training programs to help deploy new career skills for employees, which are vital to creating our collaboration culture and integrating many new employees quickly."
In Kentucky, the state's workforce development takes a holistic approach to working with companies. The state's business development team, the community and technical college system, the labor cabinet and workforce and labor cabinet all come together to attract new companies to the state.
"Rather than presenting a lot of programs and confusing them with facts, we sit down with a company, look at big picture, find out their needs and design a program right for them," said Robert Curry at Kentucky's Bluegrass State Skills Corporation and Cabinet for Economic Development. "Essentially, we say, 'tell us what you need and we'll do the back-end work for you.' That way, we can get the best bang for the buck for each company."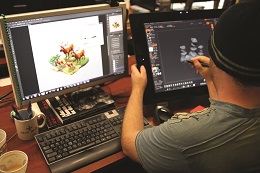 Take Amazon, for example. The online retailer opened up a new $20.7 million, 70,000 square-foot customer service facility in Winchester, Kentucky. Curry's team worked with Amazon during the company's site selection process.
"It all comes down to workforce. Our programs help companies get over that hurdle and help companies with success," said Curry.
Smaller Communities Get in the Act
Workforce development programs aren't just happening at the state level. Communities at the city, regional and county level are also developing workforce training programs to improve the quality of their labor force, make it easier for local businesses to stay competitive and attract new business. To do so, many are partnering with nearby community colleges.
In Jasper, Texas, a city of nearly 15,000 in deep east Texas, the Jasper Higher Education and Technology Center works in concert with Angelina College to provide workforce training programs for those looking to acquire employment skills or upgrade current skills. To help meet those needs, the center opened a vocational technology center in 2010.
"We're committed to providing a workforce that will meet the needs of the city's employers," said Kari Ellis, executive director of Jasper's EDC.
About 30 minutes north of Fort Worth in Texas, the City of Waxahachie, Texas, has a similar mission. According to Kassandra Carroll, economic development coordinator at City of Waxahachie, local businesses can apply for training funds through the Texas Workforce Commission and Workforce Solutions for North Central Texas. The local community college, Navarro College, has worked with companies including a Walgreens distribution center, providing training in areas such as logistics and automation.
"New businesses consistently ask about the availability of workforce training," said Carroll. "We are happy to say that we do have funds and programs available. Navarro can even customize the training to meet the specific needs of the companies like the training for the new robotic automation for our distribution centers."
Langlade County, in north central Wisconsin, is another community working hard to develop its employee base through targeted training in conjunction with its local community college, Northcentral Technical College.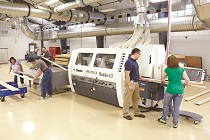 Mark Borowicz, dean of business and industry solutions at Northcentral Technical College (NTC) said, "We have a team that sits down with businesses in the 10-county area that we draw from and ask 'What is keeping you up at night? Is it training issues? Workforce issues? Trying to bring on a new product line and need some help?' With this information, we work to provide a full selection of solutions to help companies get where they need to be."
The Wood Technology Center of Excellence is one such example. Located in Langlade County's largest town, Antigo, this 27,000 square-foot facility offers a certificate program and trains students how to design and fabricate wood products through the use of cutting-edge technology. NTC worked with Langlade County, the City of Antigo, the Antigo school district and local wood manufacturers to open the Wood Technology Center in September, 2011.
"It was born out of discussions with the wood products industry," said Christine Berry, executive director of Langlade County's Economic Development Corporation. "Our companies said they needed to upgrade their equipment and technology to be more competitive, but they needed the workforce."
"The program taught our employees quite a bit. They also learned things like inventory best practices and had a better understanding of how to run a business," said Ben Zelazoski, corporate secretary at Zelazoski Wood Products.
In the Grand Rapids area of western Michigan, the local economic development organization, The Right Place, has worked with thousands of West Michigan companies. In turn, these companies have invested more than $2 billion in capital and created more than 30,000 jobs.
Therese Thill, vice president of business development there, said, "We're designed by industry for industry. We worked with the Grand Rapids Community College to create GEM – Growing Education in Manufacturing."
The program is a two-year technical development program that includes a paid internship. It came to fruition after a discussion at a cocktail party where business leaders expressed the need for more skilled job candidates to The Right Place and the president of the community college. The program's success spurred a similar program for the IT industry called Shifting Code.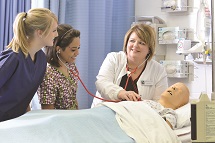 Even Local Businesses are Developing Workforce Training Programs
The innovative furniture manufacturer Herman Miller is a company in the West Michigan area with an innovative workforce training program of its own, called the Herman Miller Academy. The company partners with high schools to identify high school juniors to bring them into an internship program over the course of the school year. They come to Herman Miller a few days a week to learn all aspects of the business. If they meet the program's requirements, they're offered a job between their junior and senior years.
"We've received a lot of positive feedback. Its proven to be a great way at creating an industry/public education partnership and ultimately, we hope it's a way to raise the quality of the workforce and potentially be a pipeline for employees as they graduate from high school or go on to higher education," said Mark Schurman, director of corporate communications at Herman Miller Inc.
Enhancing the Skills of the Local Workforce, One Person at a Time
Communities like the counties that make up the Moberly (Missouri) Economic Development Corporation are joining the ranks of communities nationwide in becoming a Certified Work Ready Community. 
"Having the ability to prove that we have a quality workforce is very important to business," said David Gaines, vice-president of Moberly Area Economic Development.  "Becoming certified as a Work Ready Community is very important to the region's economic future."
Earning Certified Work Ready Community status assures that local workforces have the talent necessary to staff existing jobs and master innovative technology jobs of the future. Each designated community must gather local support and commitment and apply for the Work Ready Community designation.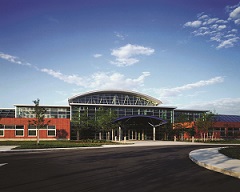 Other areas also offer programs that work to raise the level of education and skills of an area's population. In Georgia, the Governor's Office of Workforce Development (GOWD) provides workforce investment activities to increase the employment, retention and earnings of participants, as well as increase the occupational skill attainment by participants.
"Beyond helping Georgia's citizens find success individually, when businesses are staffed with skilled employees capable of filling critical industry needs, GOWD's programs also serve to further the economic growth of the state overall," said Hope Peterson, communication manager at the Governor's Office of Workforce Development in Georgia.
Throughout the nation, workforce training programs are touching every aspect of business development, from the largest corporations to the youngest workers who are the emerging workforce.
"Workforce is one of the key deciding factors for businesses looking to locate. By providing people with access to the highest degree of training in skills relative to the area's needs, programs like GOWD's help ensure a competitive, educated and skilled workforce," Peterson said.
About the Author