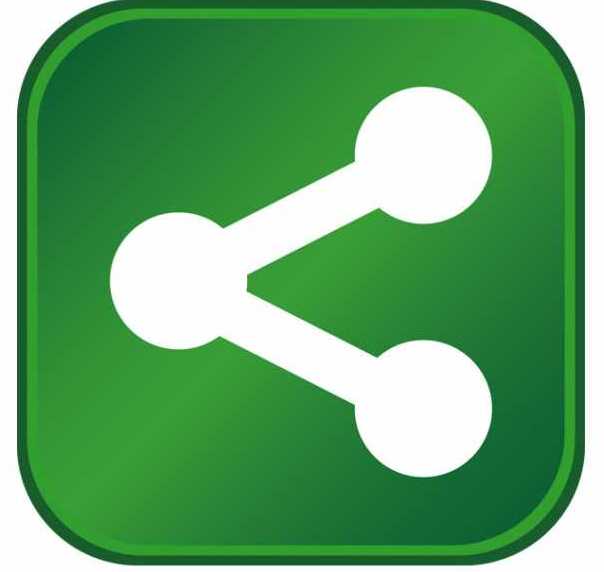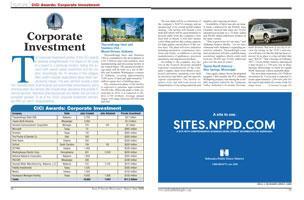 The Corporate Investment portion of the CiCi awards is relatively straightforward. It is based on the scale of a project in a particular location, taking into account both overall capital investment and job creation. Accordingly, the 16 winners in this category often confirm popular expectations about what manufacturing means. This year, winners include a steel mill, manufacturers of jet engines and automobile transmissions, and a chemical plant. But winners also include large operations that provide financial services, distribute pharmaceuticals and deliver lots and lots of computer packets. To all of the 2008 Corporate Investment winners, we offer our warm congratulations.

ThyssenKrupp Steel and Stainless USA – Mount Vernon, Alabama

ThyssenKrupp Steel and Stainless USA is committed to the development of a $3.7-billion steel and stainless steel manufacturing and processing facility in the United States. The advanced technology plant will be built on a site in Mobile and Southern Washington counties in Alabama, covering approximately 3,500 acres of land and approximately 7 million square feet of building space.
 
The construction phase of the facility is expected to generate approximately 29,000 jobs. When the plant is fully operational in 2010, it is expected to employ 2,700 workers. Average annual wages will range between $50,000 and $60,000.
 
The new plant will be a cornerstone of the company's NAFTA strategy and an integral part of its overall global market strategy. The facility will include a hot strip mill which will be used primarily to process slabs from the company's new steel mill in Brazil. It will also feature cold rolling and hot-dip coating capacity for high-quality end products of flat carbon steel. The plant will serve industries including automotive, construction, electrical and utility, in addition to serving manufacturers of appliances, precision machinery and engineered products.
 
According to the company, key factors in the location decisions included logistical considerations of the company's supply chain from Brazil to projected customers, operating costs such as electricity and labor, and site-specific capital expenditures. The facility requires river, rail and road access for transportation of incoming materials and supplies and outgoing products.
 
Availability of labor was also an issue. A study conducted by the Mobile Area Chamber showed that there are 39,000 unemployed people in a 75-mile radius and 88,000 under-employed workers in the same vicinity.
 
"This is great news for our state," said Alabama Senator Shelby. "As we have witnessed with Alabama's expanding automotive industry, ThyssenKrupp's new steel production will also establish many second-tier suppliers which could yield between 38,000 and 52,000 additional jobs over the next 20 years." 

Toyota North America – Blue Springs, Mississippi

Once again, chance favors the prepared megasite. Until recently, the PUL-Alliance Wellspring property was among the available megasites listed by the Tennessee Valley Authority's Economic Development division. But now if you try to review the listing on the TVA's web site, you will discover that the link has been removed. In its place is a big red label that says "SOLD." That's because in February 2007, Toyota North America announced it had chosen a 1,700-acre site in Blue Springs, Mississippi to build its eighth North American vehicle assembly plant.
 
The new plant represents a $1.3 billion investment by Toyota and is expected to create approximately 2,000 new jobs for the region and indirectly create work for many more. Operations at the plant will include stamping, body weld, plastics, paint and assembly. Production is scheduled to begin by 2010 in the new plant. It will have the capacity to build 150,000 vehicles annually of Toyota's popular Highlander sport utility vehicle.
 
Toyota manufacturing Executive Vice President Ray Tanguay, said, "The partnership of [state and local officials and the private sector] was instrumental to our decision, including the creation of a new rail district to provide competitive rail access for the plant." The many partners that made the project a reality included the State of Mississippi; the Pontotoc, Union, Lee (PUL) Alliance; the Community Development Foundation; the TVA and several TVA distributor customers; the North Mississippi Industrial Development Association; and the Three Rivers Planning and Development District. Tanguay added that the area's existing companies had high praise for the workforce. "They were definitely the best salespeople."

Hemlock Semiconductor – Hemlock, Michigan

Hemlock Semiconductor, a joint venture of Dow Corning Corporation and two Japan-based firms, Shin Etsu Handotai and Mitsubishi Materials, produces polycrystalline silicon, the cornerstone material used to produce solar cells. The company is eager to expand, and thus meet the rapid growth in demand for polycrystalline silicon. A readily available supply of polycrystalline silicon is essential to continued innovation in the promising solar energy industry.
 
Hemlock Semiconductor will invest up to $1 billion in the next four years to expand its facility in Hemlock, Michigan. The expanded facility, which is expected to start coming online in 2010, will nearly double the company's total annual output of polycrystalline silicon.
 
The expansion is expected to generate up to 270 full-time direct jobs, and an equal number of contracted positions upon completion. Additionally, there will be nearly 800 temporary local construction contractors needed while the expansion is constructed.
 
Dow Corning's Midland site, which serves as a major supplier of raw materials to Hemlock Semiconductor, will receive an expansion and upgrades, which will include the hiring of additional employees.
 
"We received tremendous support from state and local officials, which was key to us locating this expansion here in Hemlock," said Rick Doornbos, president and CEO of Hemlock Semiconductor. "Michigan Governor Jennifer M. Granholm and Michigan Economic Development Corporation CEO James C. Epolito were personally involved in supporting this expansion, and we appreciate the attention they gave us. Locally, Thomas Township, City of Saginaw, Saginaw Future, and many of our state legislators worked hard to help us make this investment attractive. They removed obstacles and opened doors for us." 
  
Microsoft – San Antonio, Texas

Microsoft Corporation is establishing a new data center in San Antonio, Texas. Although the data center will employ only 75 people, it represents a large investment, nearly $1 billion. Before it secured the project, San Antonio had to compete with leading high-tech communities internationally as well as Tennessee, Washington and Texas. Microsoft also considered a possible expansion of one of Microsoft's existing data centers.
 
City leaders found it difficult to apply traditional incentives to the Microsoft deal because the project did not meet the minimum requirement for job creation. However, the project's substantial investment exceeded the minimum required for a tax break by nearly half a billion dollars. City leaders determined that the investment thus qualified the project for 10-year, 100 percent tax abatement worth nearly $20.7 million.
 
The Microsoft project was the first time San Antonio used its CPS Energy Community Infrastructure and Economic Development Fund, established by the City of San Antonio and CPS Energy, the city's power utility. The fund was established as a means to enhance infrastructure for the benefit of economic development. Nearly $5.2 million from this fund was used to purchase five unique transformers for Microsoft's use on-site. These transformers created the power infrastructure Microsoft required.
 
San Antonio was able to easily demonstrate it could meet many of Microsoft's criteria, such as a high quality of life and reliable, affordable power and water. The city also satisfied Microsoft that the company would enjoy access to highly skilled information technology professionals, such as electronic engineers and programmers.
 
San Antonio proved to be one of the nation's two best fiber-connected cities to Mexico, Central and South America, which is a growing market for the Web-service industry. San Antonio's connectivity also provided independent access points to two major Internet providers, as San Antonio is home to AT&T and a major presence of Time Warner.
 
When it is complete, the data center will assume a massive scale. It will be built with inexpensive commodity components, but will achieve reliability through redundancy, not the fail-safe nature of any given component. The reliable infrastructure will support Microsoft's strategic goal of delivering not just software, but software and services. 
  
Shintech – Alvin, Texas

Shintech plans to build a new plant in Brazoria County, Texas to manufacture chlor-alkali and vinyl chloride monomer. Chlor-alkali is often used in water treatment applications, and vinyl chloride monomer is used in the production of polyvinyl chloride, or PVC.
 
The plant, which represents an investment of $800 million, is expected to employ 130 to 150 people. Economic development organizations involved in the location decision included the City of Alvin and the Economic Development Alliance for Brazoria County. These organizations helped assemble a winning incentives package. As part of this package, Brazoria County granted a seven-year, 100 percent tax abatement. In addition, Alvin Community College will be able to apply for training grants once the needs are identified.
 
The plant's production of vinyl chloride will help Shintech to meet the rising demand for PVC in the United States. Shintech's Freeport Site Manager Jim Hodges stated "There will be quite a few jobs for Brazoria County. This is very positive news for the area and the market in general. The PVC market is continuing to grow, and Shintech is committed to supplying anticipated growth in the United States. It will probably be one of the more exciting things to come to Brazoria County in the last several years."
 
Robert Worley, CEO of The Economic Development Alliance for Brazoria County stated, "These are very high-quality jobs with excellent wages. The jobs-to-capital investment ratio is very significant."

The Procter & Gamble Company – Box Elder County, Utah

For the first time in more than 30 years, Procter & Gamble, the world's leading consumer products company, is developing a greenfield site from the ground up in the United States. The site, in Box Elder County, Utah, will be a manufacturing facility. It is the focus of a $300 million investment.
 
Based on current projections, Procter & Gamble anticipates the initial creation of approximately 300 jobs at the Box Elder plant. Estimated wages at the new facility are expected to be more than 200 percent of the Box Elder County median. Additionally, the company is consistently named as one of the "best places to work" and a "top corporate citizen" by industry and customer service journals and associations.
 
"Procter & Gamble manufactures products in 80 different countries," said Jeff Edwards, president and CEO of Economic Development Corporation of Utah. "Their corporate executives could have chosen to locate this facility anywhere in the world, but decided to make this significant investment in Utah."
 
The Procter & Gamble corporate expansion project was led this past year by Governor Huntsman and a team of Utah economic development agencies, including the Economic Development Corporation of Utah, the Utah Governor's Office of Economic Development, Box Elder County, Brigham City, and many other state and local agencies and utilities.
 
"We are very excited about the beginning of this long-term relationship with the State of Utah and Box Elder County," said Matthew Donthnier, human resources manager for the new site. "We anticipate great opportunities to leverage the local work force and culture; to provide superior products to our customers in the western United States. This is a partnership where we will both win big."

Rolls-Royce – Prince George County, Virginia

Rolls-Royce, provider of power systems and services for use on land, at sea, and in the air, will build an aero engine facility in Prince George County. Initially, the company will invest $100 million to establish an assembly and test facility for its civil aerospace operations. Over time, the company has options to invest up to $500 million to support future advanced manufacturing. The projects will create 500 new jobs.
 
To secure these projects, Virginia successfully competed against Georgia, Indiana, Mississippi, North Carolina, Ohio, South Carolina and Texas, as well as locations around the world. "From the beginning of this competition, Virginia understood our business needs and worked hard to put forward a world-class proposal," said Sir John Rose, Rolls-Royce chief executive.
 
The financial package that encouraged Rolls-Royce to locate in Virginia included the following elements: performance-based grants for investment, job attainment, and supplier cluster locations; infrastructure grants; workforce grants; a higher education initiative; the donation of a 1,000-acre site with a shovel-ready pad; and property tax rebates. This package represented a combination of federal, state and local inducements.
 
Dr. Joseph A. Leming, chairman of the Prince George County Board of Supervisors, said, "In addition to the creation of 500 jobs, the capital investment Rolls-Royce is making in Prince George will bring us closer to the 70/30 percent residential/industrial tax base ratio necessary to stabilize the tax base." In addition, Rolls-Royce projects could attract a variety of suppliers, similar to the way automobile assembly plants establish a cluster of suppliers.

DuPont – Moncks Corner, South Carolina

DuPont has selected its plant in Moncks Corner, South Carolina, to receive a $500 million investment. The investment will be used to expand production of high-performance Kevlar para-aramid brand fiber.
 
The investment at the Cooper River site, which is located about 30 miles north of Charleston in Berkeley County, will include construction of a new Kevlar fiber facility. It is expected to require 100 permanent DuPont jobs, as well as more than 400 contractor jobs during peak construction. The plant's start-up is scheduled for 2010.
 
Best known for its proven performance in ballistic and stab-resistant body armor, Kevlar has helped save the lives of thousands oflaw enforcement officers and military personnel around the world. Between 2000 and 2006, DuPont successfully completed four Kevlar fiber expansion projects at its Richmond, VA and Maydown, Northern Ireland facilities.
 
Several of these expansions incorporated a proprietary New Fiber Technology (NFT) developed and patented by DuPont. This new technology provides a higher performance fiber for use in critical applications serving the military and law enforcement sectors, as well as the automotive, aerospace, and oil and gas industries.
 
"DuPont has long been a significant member of the Berkeley County community, and we're very proud they've chosen us for this exciting new operation," said Dan Davis, Berkeley County Supervisor. "I can't say enough about what this company brings to our entire region. Not only do they provide excellent jobs for our citizens, they are also stellar corporate citizens. This is definitely a win-win announcement for us all." 
  
GETRAG – Tipton, Indiana

GETRAG, a German manufacturer, is teaming up with Chrysler Group to build a new transmission plant in Tipton, Indiana. The GETRAG plant represents a $530 million investment. It is, in fact, the greatest single investment ever to be made in Tipton County.
 
When operational in 2009, the project will produce 700,000 transmissions annually and employ approximately 1,400 people. Chrysler Group, which currently employs more than 5,900 at its Indiana facilities, will provide some of the workforce for the new operation from its pool of idled workers.
 
The Indiana Economic Development Corporation offered the company up to $8.75 million in performance-based tax credits and up to $500,000 in training grants based on the company's announced plans. The State of Indiana also offered the community up to $3.4 million in infrastructure assistance for off-site improvements to State Road 28 and East Road.
"We have been recognized as a leader in agricultural production and a great place to live," said Monty Henderson, Tipton County Board of Commissioners president. "Now we can add to our resume our new capability as a premier supplier of automotive transmissions."
 
Located on a 145-acre site at the intersection of State Road 28 and U.S. 31 in Tipton County, the 804,000 square-foot facility is a joint venture between GETRAG, the world's largest independent transmission manufacturer, and Chrysler Group.
 
"Together with our new partner, GETRAG, our investment in Tipton will create a state-of-the-art facility to manufacture fuel-efficient dual-clutch transmissions," said Richard Chow-Wah, Chrysler Group's vice president of power train manufacturing. "This reaffirms our long-term commitment to producing vehicles that meet consumers' demands for more economical-to-operate vehicles." 
  
Westinghouse Electric Company – Cranberry Woods, Pennsylvania

Westinghouse Electric Company is investing $200 million to construct an 800,000-square-foot facility in Butler County, Pennsylvania. The facility will serve as the company's headquarters and technology center.
 
Over the next five years, the project is expected to create at least 931 new jobs and retain 2,243 existing jobs. Upon completion of this project, Westinghouse will have approximately 4,400 employees in western Pennsylvania.
 
Westinghouse's $200 million expansion project was coordinated through the Governor's Action Team, which consists of economic development professionals who serve asa single point-of-contact for businesses considering locating or expanding in Pennsylvania. The Governor's Action Team and Westinghouse worked with the Community Development Corporation of Butler County and the Allegheny Conference on Community Development to secure a $6 million funding offer to the company from DCED. The financial package consists of a $2.25 million Pennsylvania Industrial Development Authority loan, a $1.65 million Opportunity Grant, a $1.25 million Infrastructure Development Program grant and $860,000 in Customized Job Training funds.
 
The company is also eligible to apply for a $10 million loan through the Citizens Job Bank program, which offers low-interest loans to companies that commit to creating or expanding jobs in Pennsylvania.
 
"Without the Strategic Development Areas legislation I signed into law last November, Westinghouse might have relocated out of Pennsylvania," Governor Rendell said. Strategic development areas legislation gives the Governor the power to create special zones that offer tax incentives to businesses dedicated to creating new jobs and investing their resources in the areas that become SDAs. Each SDA must have the full support and endorsement of the affected municipalities. Companies operating in SDAs must own or lease the property in question and create or maintain 500 jobs within three years or make a capital investment of at least $45 million. 
  
National Alabama Corporation – Tuscumbia, Alabama

In Tuscumbia, Alabama, a rail car manufacturer will build a new manufacturing facility. The latest "mega project" recruited to the state, this facility represents an investment of $350 million. When fully operational, the facility is expected to employ 1,800 workers and produce 8,000 to 10,000 units per year.
 
The rail car manufacturer is National Alabama Corporation. It is a newly formed subsidiary of National Industries, which is the parent company of National Steel Car. National Steel Car is based in the Canadian city of Hamilton in the Ontario province and has been a leading North American rail car manufacturer since 1912.
 
Company Chairman and CEO Gregory Aziz said, "Together with National Steel Car's Hamilton facility, our new Alabama manufacturing facility will further reinforce our position as one of the largest and most modern manufacturers in the North American railcar industry."
 
National Steel Car is currently the largest single-site manufacturing facility for freight railway cars in North America. It is capable of producing 15,000 new freight railroad cars per year.
 
"We look forward to a long and beneficial partnership as a successful business and active community member in the Shoals region," said Aziz. "We are making a very long-term commitment to work with these communities as a responsible employer, to train and develop a large number of new associates, and to actively participate in programs that enhance the quality of life and community in this region."
 
Alabama Governor Bob Riley thanked state and local officials for their industry recruitment approach. "Any time we bring a new industry to Alabama, it requires a strong partnership between the state, local officials, economic developers and the company. That partnership was out in full force on this project." 
  
PACCAR – Columbus, Mississippi

PACCAR, a global leader in the design and manufacture of premium light-, medium-, and heavy-duty trucks, will construct its newest engine manufacturing and assembly plant on a 394-acre site in Lowndes County.
 
The company will invest $348 million in the project, which will create 500 new jobs for the area. In addition to direct jobs, the plant will produce nearly 5,000 indirect jobs and has already attracted two Tier 1 suppliers. The plant's annual payroll will be roughly $18 million. Production is expected to begin in 2010.
 
To help make the project a reality, the Mississippi Legislature approved a state bond package totaling $48.4 million. The package included $23.9 million for on-site improvements such as roads, site preparation, fire service, and water and wastewater extensions. The other $24.5 million will support off-site infrastructure and training, including road improvements and a training center.
 
"The outstanding site and strong labor force in the region were important factors in this location decision," said Jeff Forsythe, senior consultant at McCallum Sweeney Consulting and project manager for PACCAR's 'Project Jupiter.' "It was a highly competitive project, and in the end the Mississippi team prevailed over locations in 12 states."
 
"PACCAR's announcement to locate on the Crossroads Megasite provides an optimal location for the company's new facility and brings quality jobs to the Columbus-Lowndes County area," said TVA Senior Vice President of Economic Development John Bradley.
 
"The creation of 500 new jobs and the public and private investment in Lowndes County will contribute significantly to continued economic growth in Northeast Mississippi," said Governor Haley Barbour. "I am pleased with the decision of this major international company to locate here, which is further testament to the tremendously skilled work force and 'can-do' attitude at every level in this region," Governor Barbour continued.

Hyundai Motor Manufacturing Alabama – Montgomery, Alabama

Hyundai Motor Corporation will construct a second engine plant at its Montgomery production facility, creating 522 new jobs. The new engine plant will supply both Hyundai's existing operation and the new Kia plant being built just across the Alabama line in Georgia.
 
"This is another tremendous boost for Alabama's growing economy and automotive industry," said Governor Bob Riley. "The hundreds of new jobs, both at the plant and at the Tier 1 suppliers, is great news for the residents of Alabama."
 
Hyundai is investing approximately $270 million to construct the 349,440-square-foot building, which will manufacture 2.4-liter, 4-cylinder Theta engines. The expansion also includes a 533,000-square-foot consolidation center and a container yard.
 
Joo Soo Ahn, Hyundai Motor Manufacturing Alabama's president & CEO, said that even more investment and more jobs will soon follow when additional Tier 1 and Tier 2 suppliers locate nearby to help support the manufacture of these additional engines. "While the exact number of suppliers has not been determined, initial estimates are that it could require as many as four or five new Tier 1 suppliers who would invest another $125 million in capital and hire another 400 employees in the River Region."
 
Project construction is scheduled to start immediately and the first engines from the new facility are scheduled to be produced by September 2008. Hyundai's plant currently produces the 3.3-liter, 6-cylinder Lambda engines and employs more than 3,100 team members.

Fidelity Investments – Westlake, Texas

Thanks in part to an $8.5 million Texas Enterprise Fund (TEF) grant, Fidelity Investments will expand its facilities at its Westlake campus. As part of the expansion, Fidelity will build a 600,000-square-foot building. Fidelity will invest more than $200 million in the expansion of its Texas operations, creating 1,535 new jobs.
 
Fidelity Investments is one of the world's largest providers of financial services, offering investment management, retirement planning, brokerage, and human resources and benefits outsourcing services to more than 22 million individuals and institutions and 5,500 financial intermediary firms. The company began business operations in Texas more than 20 years ago. Today, the company employs more than 3,400 Texans throughout the state, with 2,800 based at its 300-acre site in Westlake.
 
Fidelity evaluated a number of other sites outside of Texas before choosing to expand in Westlake. A key factor in Fidelity's decision was the Texas Enterprise Fund. "The Dallas-Forth Worth area offers the strong demographic profile that Fidelity considers important when making location decisions," said Fran Eichorst, vice president and site manager for Fidelity Texas. "This profile includes a highly talented and growing workforce, a strong business and community environment, and an opportunity to expand operations to get closer to many of our customers and clients. The significant commitment and support from the Texas Enterprise Fund, along with the support of the town and county, were essential in making the final decision."
 
"With this announced expansion and planned job growth, Fidelity will soon become one of the larger employers in the County," said Gary Fickes, Tarrant County commissioner, Precinct 3. "From past experience, we know that Fidelity brings a high standard of quality in its facility development, employment benefits and corporate community service."

Medco Health Solutions – Whitestown, Indiana

Medco Health Solutions plans to build the world's largest and most advanced automated pharmacy in Central Indiana, filling a growing nationwide demand for lower-cost medicines. The new 318,000-square-foot pharmacy, slated to open early in 2009, will cover an area equivalent to six and a half football fields, bringing approximately 1,300 jobs to the state by its anticipated peak operation in 2012.
 
Medco will invest approximately $150 million to develop a next-generation mail-order facility. The facility will dispense more than one million prescriptions a week at peak operation.
 
Medco intends to provide competitive salaries and a comprehensive employee benefit package for a wide range of positions, including electrical and mechanical technicians, managers, warehouse specialists and more than 100 pharmacists, among other types of jobs.
 
The company's site selection process took a year and covered 48 states. "Central Indiana's skilled labor force was a key factor" in the site selection process, said Kenneth O. Klepper, Medco president and COO. "Medco has pioneered the use of computers, robotics, optical scanners and other technologies to create drug dispensing systems which are virtually error-free. Technology, however, is only as good as the people who manage it."
 
The Indiana Economic Development Corporation offered Medco up to $18.25 million in performance-based tax credits and up to $450,000 in training grants based on the company's job creation plans.
 
The state's business-friendly environment, centralized location, modern transportation infrastructure, and proximity to several schools of pharmacy including Butler University and Purdue University were other notable factors in the site selection process. 

Rackspace – Windcrest, Texas

In the Windcrest/San Antonio area of Texas, a homegrown company, a managed hosting specialist, will expand to a new facility. State and local efforts to secure the expansion include a $22 million Texas Enterprise Fund (TEF) grant. The investment is projected to generate more than $100 million in capital investment. And it is expected to create about 4,000 new jobs and retain 1,800 existing jobs.
 
The recipient of the Texas Enterprise Fund grant is Rackspace Managed Hosting, the city's fastest-growing high-tech company. It expects 60 percent sales growth this year. Rackspace provides global business web hosting services to various companies, including Fortune 500 companies. In addition to its web hosting services in San Antonio, Rackspace has offices in Austin and data center operations in Dallas, Virginia and London.
 
"The Governor's Texas Enterprise Fund grant was the key factor in Rackspace's decision to keep its company headquarters in San Antonio and build out a new campus within Windsor Park Mall," said Graham Weston, executive chairman of Rackspace Managed Hosting. Other elements in the incentive package offered to Rackspace include $10.5 million in road improvements, full property tax abatement for 14 years and a sales tax incentive.
 
"The Texas Enterprise Fund continues to be the most successful deal-closing fund in the nation, and with this expansion, Rackspace will be responsible for the largest Texas Enterprise Fund job creation announcement in Texas since 2005," said Texas Governor Rick Perry.