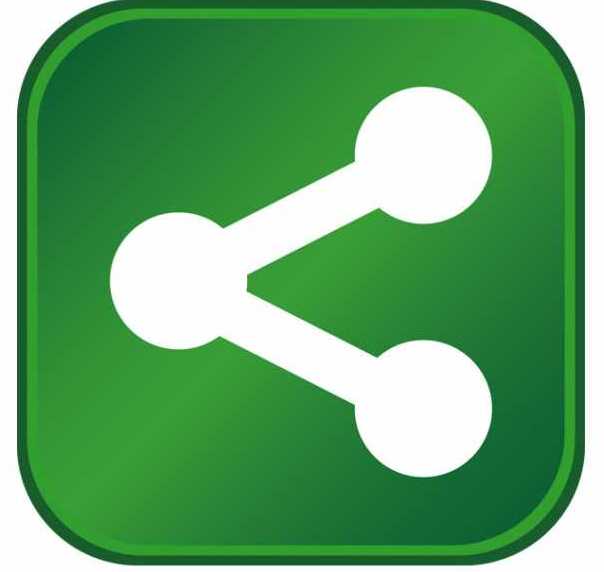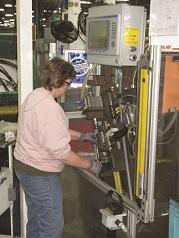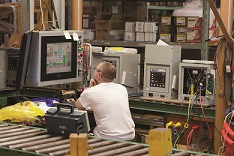 Workforce development programs are an essential tool to help communities retain their existing businesses and recruit new ones. Many begin as statewide initiatives and have local components that drill down deeply to meet the needs of employers and the workforce in individual communities. A crucial component to all of this is the community college system that, by its design, is able to provide the education and training America's workforce needs.
Community Colleges are a Cornerstone of Workforce Development
In Gallatin, located in middle Tennessee, Volunteer State Community College partners with local economic developers to tailor training specifically for individual businesses. It was one of the reasons Gap, Inc. chose to locate one of its largest distribution centers in the area more than 15 years ago and why it invested in a $35 million expansion in 2013.  
Hilary Marabeti, assistant vice president of continuing education and economic development at Volunteer State Community College, said, "When the Gap was originally looking to select a site for its southern distribution center, we sat down with them and showed them what we could do to prepare individuals for the logistics industry. Since then, we've provided certificates and degrees in logistics and provide onsite training from 7 a.m. to midnight."
"They have been great to work with – it truly benefits the Gap to have a quality learning center so close to our operations. We have had numerous employees take advantage of Volunteer State's training, from SQL training for our engineers to OSHA training for our safety team. They've even offered public speaking courses for our entry-level leaders," said Kevin Kuntz, general manager at Gap Inc.'s Gallatin Campus.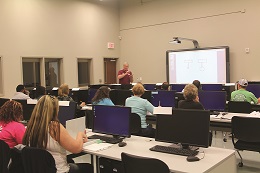 Volunteer State offers both credit and non-credit training and its commitment to creating a skilled workforce shows in its numbers. According to Marabeti, in 2013, the college enrolled approximately 12,000 people and provided 95,000 hours of training.
"We help people prepare for career entry, sustainment and advancement. And we work with industry to make things happen for them so they can keep growing, moving and remain successful," Marabeti said.
In Laurens County in the northeastern corner of South Carolina, the arrival of a major automotive parts manufacturer, ZF Transmissions, helped drive the creation of the Center for Advanced Manufacturing (CAM), which is part of the area's local Piedmont Technical College.
"In 2010, ZF Transmissions announced they'd be building a one million square-foot facility and hiring 1,200 employees," said Marvin Moss, executive director of Laurens County Development Corporation. "Previously, people had to go to other counties to get advanced training such as CNC, so we worked with our local technical college to create CAM."
In this case, it took a strong private-public partnership to get CAM off the ground, including seed money from local industry and a hefty write-off from local Palmetto Bank that allowed Piedmont Technical Collage to purchase the property at a vastly reduced price.
Since opening in 2012, CAM has trained more than 2,000 students and recently expanded operations to include a much-in-demand welding program.
"We're only offering what's being asked for by our industries. Our program is designed for our manufacturing companies to give them what they need," said Rusty Denning, associate vice president for Continuing Education and Economic Development at Piedmont Technical College.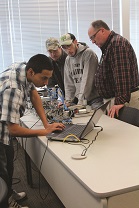 In eastern South Carolina's Marlboro County, the local community college, Northeastern Technical College (NETC) has been equally proactive in working with local economic developers to ensure the area's workforce remains relevant. The county is home to the largest Mohawk yarn facility in the world, as well as companies involved with wood products and brick making. These industries require skill in end-to-end process manufacturing, rather than the more typically found parts manufacturing.
"NETC created a training center in Bennettsville to train local employees in the process manufacturing needed by local companies," said Ronald King, executive director of the Marlboro County Economic Development Partnership in Bennettsville, South Carolina. "It's a direct result from what our businesses said they needed. We're extremely proud of the fact many of our industries have spent capital to expand their plants – and we're helping provide the advanced manufacturing skills they need."
ACT WorkKeys and Work Ready Communities
ACT, better known as the standardized testing company, is working closely with communities to measure and close the skills gap through its Work Ready Communities (WRC) program. It's designed to build a common framework so employers feel comfortable with the skills a new hire possesses.
"Successful economic development strategies center around showcasing an area's workforce capabilities. The South Carolina Work Ready Community (SCWRC) initiative enables counties to demonstrate that they have a ready workforce that is skilled, productive and globally competitive," explained Bobby Hitt, SC secretary of commerce.
One tool communities from South Carolina to Iowa are using is ACT WorkKeys, a job skills assessment system that helps employers select, hire, train, develop and retain a high-performance workforce.
"Hundreds of people in Marlboro County (South Carolina) have already been tested and certified. Three businesses here require WorkKeys before they will hire someone and several others recognize the importance," said Ronald King.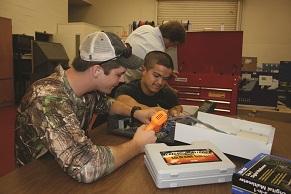 In north central Iowa, Franklin County is also finding success with WorkKeys, using it both as a tool for younger students as well as older workers already in the workforce.
"All of our school districts are using ACT WorkKeys and it's a great example of how we're building a future workforce," said Karen Mitchell, executive director at Franklin County Development in Hampton, Iowa.
Mitchell said her organization has focused on educating students that today's advanced manufacturing jobs are high paying and offer ample career growth.
"We're focusing on educating people to the opportunities that didn't exist 10 years ago. The careers that can be had in industry now are phenomenal, but people aren't aware of it," Mitchell said. "Once we've created awareness, WorkKeys helps us certify that our workforce has the skills that employers need. Without it, companies would likely have reservations about locating here."
Workforce Training Consortiums Prove Mutually Beneficial
The Moberly area in north central Missouri is not only an ACT Work Ready Community, its employers have banded together with the help of its local community college and economic development agency to train its workforce.
About six year ago, a group of the area's larger employers created the Moberly Area Employer's Training Consortium (MAETC). Administered by the local Moberly Area Community College, it creates customized training programs for the employers and is partially funded by state and federal training funds. Besides saving the companies money by sharing the costs, it has eliminated the need to send employees to larger markets for training.
One MAETC member is DURA Automotive Systems. Since 1994, DURA has designed and manufactured automotive-related products such as brake assemblies, driver control systems, seating control systems and safety hardware for major automotive manufacturers in its 188,000 square-foot facility in Moberly.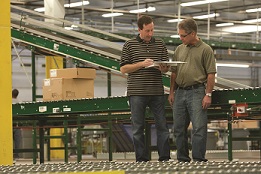 "The importance of a quality workforce for employers cannot be overstated," said David Gaines, vice president of Moberly Area Economic Development. "The partnerships between employers and the education institutions in the region have led to over $100,000,000 of new investment the past couple of years."
State-level Programs Drive Workforce Development from the Top
Savvy states have realized workforce development also needs to be a priority at state level.
Pennsylvania is one such state. Under current Governor Tom Corbett, more state funding has been directed to public education than during any other time in the state's history. This year alone, the state is investing more than $450 million in job training for Pennsylvania residents.
"Developing a well-educated and trained workforce is critical to growing Pennsylvania's economy," said Corbett. "We are building opportunities for local partners to be creative and coordinate workforce recruitment, training programs and local employer needs at a regional level."
Two of Pennsylvania's many entrenched training initiatives include the Workforce and Economic Development Network of Pennsylvania (WEDnetPA) and Guaranteed Free Training Program. WEDnetPA is an alliance of 30 educational providers across Pennsylvania – including Pennsylvania State System universities and community colleges – that acts as the delivery mechanism for the state's Guaranteed Free Training (GFT) Program. By using existing staff at the partner institutions, the program reports 90 cents of every program dollar go directly to employee training.
The Guaranteed Free Training Program has helped 17,000 Pennsylvania companies train more than one million employees. Participating companies report increased efficiency and product quality, avoiding layoffs and maximizing opportunities for growth and expansion, while employees trained are more likely to be promoted, see wages increase and experience improved motivation and productivity.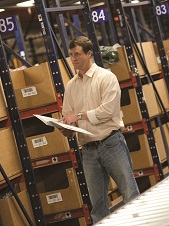 For Hindle Power, a manufacturer of quality constant voltage float battery chargers located in Easton, Pennsylvania, the state's workforce development programs allow its employees to obtain degrees, certificates and education they might otherwise not have been able to complete. With a certificate or degree following the completion of these programs, Hindle Power's employees are able to obtain a higher pay scale, putting money back into the local economy.
"Education of our employees at Hindle Power has driven our quality numbers to the best they have been in years. This definitely allows us to be more competitive," said William Hindle, president and owner of Hindle Power.
In the state of Florida, workforce development stems from CareerSource Florida, a statewide workforce policy and investment board that designs strategies to address critical workforce needs. It also oversees the CareerSource Florida network, which also includes 24 regional workforce boards and the Department of Economic Opportunity. In the 2013-2014 fiscal year, the program served more than 101,300 employers, more than double from the previous year.
Its CareerSource Florida network is a statewide program of workforce professionals who help employers recruit, hire, train and keep highly qualified employees and work directly with job seekers to provide training and enrichment opportunities to ensure they're ready to work when businesses are ready to hire.
The network also offers a number of employer-driven training programs such as Quick Response Training (QRT) and Incumbent Worker Training (IWT). QRT is flexible, enabling the business to choose what training is needed, who provides it and how it is provided. IWT is a popular small-business resource, requiring only one full-time employee. Because these services are covered by federal and state funding, there are no out-of-pocket fees for businesses and job seekers.
"No other state has focused on the talent needs of the trade and logistics sector in as comprehensive and strategic a manner as Florida," said Andra Cornelius, CEcD, senior vice president of programs and policy at CareerSource Florida. "The CareerSource Florida network has consistently prioritized trade and logistics as critical to the state's overarching talent strategy."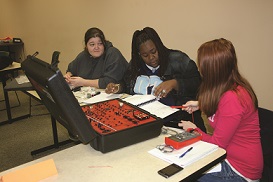 Mike O'Leary, CEO of The Grimes Companies, which is a supply chain management firm providing logistics, trucking, warehousing and packaging services, credits Quick Response Training with empowering the company to differentiate its processes and services from other companies.
"QRT funds allowed us to establish specifications and structured training programs, giving us the opportunity to train our staff on what we do and understand it from an industry perspective," said O'Leary. "Without company-specific training, we would be just like other companies."
O'Leary also credits QRT training with boosting morale and loyalty among employees while giving them transferable skills, piquing their interest in continuing and/or higher education and helping some redefine their job as a career.
No matter where they are located and whether they're administered at a state or local level, successful workforce development programs around the country have recognized that a well-trained, highly skilled workforce is the best asset for business growth, retention and recruitment.
"There are many good things already embedded in our workforce and our programs are in place to just bring their skillsets up to meet the needs of our advanced manufacturing industries," said Ronald King, at South Carolina's Marlboro County Economic Development Partnership.
About the Author