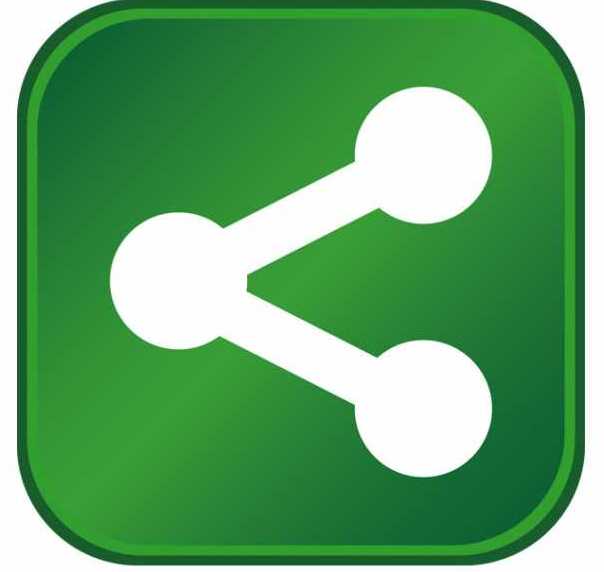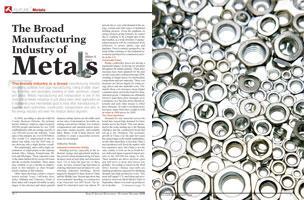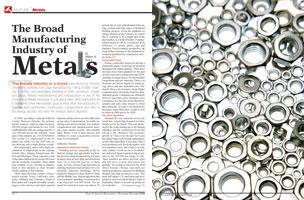 The metals industry is a broad manufacturing industry comprising activities from pipe manufacturing, rolling of steel, drawing of metals, and secondary smelting of steel, aluminum, copper and alloys. Metals manufacturing and manipulation is one of the most critical feeder industries to just about every other application as it represents a key intermediate good to most other manufacturing industries, from automotive, construction, transportation and wire, to the energy industry and even the medical device segment.

In 2006, according to data provided by County Business Patterns, the primary metals industry employs approximately 450,000 people nationwide in over 5,000 establishments with an average payroll of over $50,000 across the industry. Total sales of the industry are over $140 billion. The overall U.S. employment in this industry was stable over the 2005 time series showing only a slight decline overall.

Not surprisingly, states with a high concentration of employment in this industry include Ohio, Indiana, Pennsylvania, Illinois and Michigan. These represent some of the states hardest hit by recent job losses and the economic downturn. These states may continue to see a decline in employment in this industry as other broader trends continue in this industry.

Other states showing a relative concentration include Texas, California, Kentucky, Alabama and Tennessee. Some of these states will compete favorably in early stages of site selection and where general business climate factors are favorable such as low rates of unionization, favorable operating costs and tax climate, low workers compensation and unemployment insurance rates, energy security, and available labor. Many, or all of these factors, will combine to create a successful environment for recruitment.


Industry Trends

Industrial Construction Activity
Building activity, especially in the industrial, energy and agricultural markets, has served to keep demand strong for basic products such as steel plate and structured steel. For at least the past two to three years, we have noticed long lead times in ordering structured steel products for constructing industrial buildings, driven largely by demand for these items in China and the Middle East. Recent data show that non-residential spending on construction is up 14 percent over 2007 levels. The demand for structured steel rose almost 50 percent due to very solid demand in the energy, cement and other types of industrial building projects. Given the emphasis on energy projects going forward, we expect this to continue to be a bright spot in the steel market, as a wide diversity of energy-related projects will be constructed from refineries, to power plants, rigs and pipelines. From a currency perspective, the weak dollar continues to fuel industrial investment and therefore construction activity in the U.S.

Commodity Prices
Rising commodity prices are having a significant impact on pricing for products throughout the metals industry. These price increases have been apparent for the past several years and continued through 2008, resulting in higher prices for intermediate components and raw materials. These cost increases are driven largely by rising energy prices and raw materials costs. Ultimately these cost increases mean higher consumer prices across the board for manufactured goods. Companies are ultimately forced to pass these price increases on to consumers, or to become more efficient internally and seek other means to offset price increases. In order to moderate price increases, many firms have sought to lock in orders at 2008 prices for 2009.

The China Syndrome
Demand for raw materials across the board has caused high demand for basic metals across the board. This was attenuated in the years leading up to the Beijing Olympics and the construction boom that led up to the Olympics. The economic growth in China over the past few years has caused angst in the metals marketplace; on the other hand there is fear that China's steel producers will flood the market with less expensive steel. But China is not the only country to look out for as South Korea, India and Japan requested import permits in the 400,000-ton range in July. These numbers are above previous years and will serve to keep steel prices low globally. According to reports in the Wall Street Journal, Chinese steel mills are slashing production squeezed by shrinking demand and high production costs. This trend will impact U.S. steel firms and as reported in American Metal Market Daily in September, shares of several top producers are in decline.

Case Study – Schott Solar
In a recent site selection study performed for Schott Solar for a new solar component manufacturing plant in the United States, our company was asked to identify locations in the United States to satisfy growing demand for their product. The site selection involved the analysis of over 80 sites in 10 states and included an assessment of suppliers in the U.S. for the metal frames for the solar panels, as well as specialized metal tubes for the solar receiver products.

Site Size and Buffering
These sites have adequate size to grow and buffering from nearby users. This industry will locate in a heavily industrialized area – either an industrial park or in some cases an isolated Greenfield.

Technical Infrastructure
Due to port requirements, technical infrastructure can drive the site selection decision. Be prepared to go out of your comfort zone in identifying sites that might work for certain industries with highly specialized transport requirements such as this.

Permitting Times
Air permits are usually the most risk to time and schedule. Knowing how your state works and the average time to get a process permitted can make a difference in site selection and this is sometimes overlooked.

Labor
Despite rising unemployment, localized labor shortages exist in an environment where technical skills are not being taught to the degree necessary in the technical schools and where there is a general aging of the workforce. Areas that can demonstrate, and not just discuss, a strong workforce development food chain (recruitment/screening, training, OJT) will continue to be an advantage.

Ties with Technical and Research Institutes
There are few industries more focused on R&D and where these advances have immediate impact on products and customers than in the metals and mining area. From new formations in aluminum alloys for aircraft, to new approaches to smelting raw materials, all of these developments need R&D support, and many result in pilot-scale facilities that need a physical location.

Incentives
A broad set of statutory incentives may keep an area in the site selection game. While not having incentives may not eliminate a particular area due to site superiority, this element cannot be overlooked.

Meeting the Deadline
It is important to give outstanding sites the opportunity they need to get in front of decision-makers. The site selection process has shortened over the last decade and the pressure to meet deadlines has fallen upon consultants and economic development organizations.

We find more often that firms are going to websites to do their own research even before engaging a consulting firm. In this environment, it is important to get development sites in front of clients using the internet and with wrap-around value-added content that is available when companies in site-selection mode need it.
 
About the Author