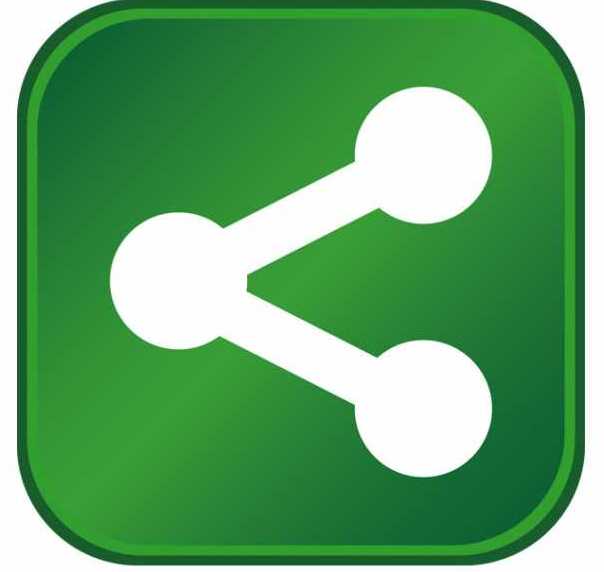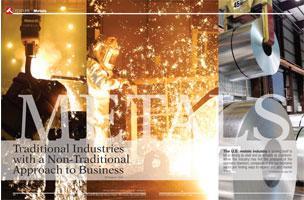 The U.S. metals industry is proving itself to be as strong as steel and as versatile as aluminum. While the industry has felt the pressure of the economic downturn, companies in this key economic sector are finding ways to expand and add market share.
Defining the Metals Industry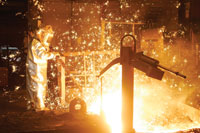 The metals industry is large, diverse and hard to define, but there is no doubt that it plays a major role in most sectors of the economy. It can be defined by broad sectors –iron, aluminum, precious metals, specialty metals, diversified mining and steel. It can also be categorized by industry served – manufacturing, transportation, healthcare, technology and construction. The industry breaks down into numerous niches, such as ferrous vs. nonferrous, or powder vs. wrought. Producers range from commodity producers to niche players in specialty metals.
Regardless of sector or specialty, companies involved in metals found themselves facing similar challenges as the 2008 downturn set in. As demand fell, companies scrambled to adjust inventory levels accordingly. Raw materials providers, unable to adjust quickly enough to falling demand, experienced rapid price erosion. The troubles in the financial sector also contributed to the difficulties faced by metals firms. Letters of credit or loans to finance orders became difficult to obtain, contributing to industry contraction. Looking forward, increasing environmental concerns and increased regulation may also force metals companies to change the way they do business.
Despite the challenges the industry has faced, there are bright spots. Companies are finding new ways to expand, enter new markets and find new customers. Communities are providing valuable support to assist firms that are looking for new business opportunities. While pundits continue to predict the total demise of U.S. manufacturing, these innovative Midwest companies continue to defy the odds.
Bringing Business from China - Atlas Foundry
Atlas Foundry is a jobbing and production foundry specializing in Class 20, 25, 30 and 35 gray iron castings weighing less than 50 pounds. The company also provides clients with needed support services such as pattern development and storage services, metal testing and evaluation, prototyping, part finishing, machining, coating and heat treating. The company operates in several markets, including trucking, agriculture, construction, stadium seating, marine and industrial equipment.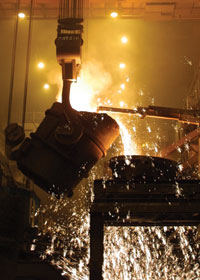 Atlas Foundry was started in 1893 by the great-grandfather of the current company President, Jim Gartland. The Gartland family started a total of 12 foundries, many of which were located in northeastern Indiana, using the rule of thumb that a foundry could prosper every 25 miles due to high transportation costs for finished goods. While the family no longer controls 12 foundries, Atlas Foundry continues to be a successful player in an increasingly tough market.
The importance of freight costs recognized by the Atlas' founder is still a factor today. For unfinished castings with lower labor content, U.S. companies are highly competitive with Asian firms due to lower shipping costs. However, for finished castings with high labor content, U.S. companies find it nearly impossible to compete unless they mechanize the finishing process. For that reason, it is not uncommon to see finished castings coming to the U.S. as part of a whole pump or compressor shipped from China.
The impact of this pricing differential is evident in the stadium seating market. For a number of years, Atlas had provided stadium seating components to American Seating of Grand Rapids, Michigan. American Seating is one of very few domestic companies that still purchases seating components in the U.S. Nearly all of this type of casting work has been transferred to China.
Traditionally, Atlas produced left and right seat sides that hold the seat back in place and allow the seat bottom to go up and down. The inside portion of the seat was produced by non-domestic foundries. Atlas had considered pursuing the inside work in the past, but quickly realized that the labor intensive nature of the work would back up their entire operation if they tried to produce at a high volume.
Changing market conditions recently created a new opportunity. Last year, the price of scrap metal tripled. Atlas, like most American companies, sets prices using a surcharge to cover raw material price fluctuations. If the price of scrap goes up, the price of the part goes up – and vice versa. Asian companies don't use a similar pricing model. As a result, when world-wide scrap metal prices fell dramatically during this year's downturn, there was no reduction in price for parts produced in Asia.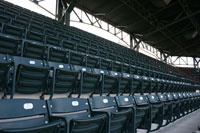 Mr. Gartland quickly recognized that lower scrap prices, combined with a mechanized process and lower shipping costs, could provide his company with a chance to enter a new market segment. He approached American Seating and they encouraged him to explore the options.
Mr. Gartland reached out to economic development officials in Marion/Grant County, Indiana for assistance in purchasing the needed equipment. Using job creation funds provided as part of the recovery effort from the Midwest floods of 2008, the community was able to provide a grant for a portion of the purchase price. The company agreed to create at least 15 jobs and make those jobs available to low- and moderate-income residents.
As a result, Atlas secured a contract to produce seats for an indoor arena. In time, the company hopes to be able to provide seats for larger, outdoor arenas. The new market will be challenging, requiring production of more difficult parts and more finishing. But the company is confident that this move will help secure its future.
Leaving No Stone Unturned – CMW, Inc.
CMW, based in Indianapolis, Indiana, creates high-performance metallurgical products in three primary business units: electrical contacts, tungsten-based high-density metals and copper-based resistance welding consumables. The company provides industrial customers worldwide with innovative service, metallurgical expertise and application knowledge. CMW engineers materials that solve customer application problems.
The company is over 100 years old, having grown out of the P.R. Mallory Company. Mallory created the technology which led to the Duracell Battery. Over the years, CMW focused on vertical integration as a way to grow. The goal was to make a complete part – from the beginning of the process to the end. Recently, the company has been retooling this strategy.
Horizontal Integration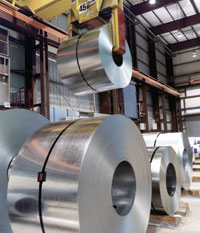 Now, CMW is looking horizontally across markets to find partners, not just customers. CMW searches for emerging companies that have an inroad to a desirable market, but could be even more successful with the right partner. For example, CMW learned of a young company, Company A, that was successfully producing a part for a major aerospace firm. Company A wanted to increase their share of the aerospace firm's business, but was facing stiff price competition. CMW, who was not currently serving the aerospace company, was eager for market entry.
CMW suggested to Company A that the two firms work together from a relationship and engineering standpoint. CMW's proprietary metals product and existing overhead could be used and the 'integration" margin eliminated, thus reducing costs. This approach allowed both CMW and Company A to increase sales.
According to Eric Krepps, chief operating office of CMW, this strategy works across all of CMW's markets. The company looks for applications for its metals, finds suppliers to companies that need the application, and seeks partnership arrangements that increase sales and decrease costs.
Product Delivery
CMW has also focused on honing its product delivery systems. CMWwas a leader in the copper tungsten market for over 40 years. The company's market share began to erode as new competition entered the market. Feedback from customers indicated that CMW was too slow to quote and too slow to deliver.
CMW looked at the problems holistically and developed a whole new product delivery system. Lead times were cut by 80 percent. Competition was introduced into the raw materials sourcing process, resulting in a 30 percent cost reduction. A new production method gave the product enhanced functionality. CMW is now delivering a superior product in a competitive timeframe at a lower cost.
The primary users for this product are in the auto industry, whose sales are down 50 percent from last year. During this same time period, CMW's business is up. New workers have been hired and overtime is being assigned.
Using Acquisitions Wisely - Wiley Metal Fabricating, Inc.
Wiley Metal Fabricating is a family-owned business founded nearly 30 years ago. The company has traditionally served the recreational vehicle and semi-trailer markets. Long before the recent economic downturn hit, the company knew that diversification would be a key to their future.
The company did careful research, looking for a partner with a different customer base. In 2000, after almost 18 months of investigation, Wiley acquired IQL Corporation, a 13-year-old custom metal fabricating company based in Louisville, Kentucky. IQL had a strong customer base in the packaging industry, a nice compliment to Wiley's strength in transportation. The acquisition gave Wiley access to over 200,000 square feet of production space.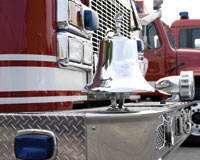 The company didn't rest on this accomplishment, but continued to carefully review options and look for opportunities. As the automotive industry continued to shrink, the company searched for new ways to put their expertise in the transportation market to use.  Ed Wiley, owner and president, realized that the emergency and rescue vehicle market was still strong.
Through his customer network, he discovered Avionic Structures of Anaheim, California. Avionic fabricates aluminum bumpers for fire trucks, ambulances and other similar vehicles. The cost of doing business and the regulatory burdens of California were taking a toll on the company's ability to compete. Wiley negotiated a deal to buy the assets of Avionics and move the manufacturing to Indiana. Workforce and transportation costs were reduced, while the central location provided new marketing opportunities. The company created 35 new jobs, especially welcome in a region that had been negatively impacted by manufacturing job losses. To support the acquisition, training funds and tax abatement were provided by the state and local community.
Wiley continues to look for opportunities. Contract manufacturing has proven to be a potential growth area. The company recently entered into a contract to produce a finished product for a technology company. Not only does Wiley fabricate the metal, they also add electronics and other specialty items. Nearly 85 percent of the items sold are custom, so the workforce is learning new skills in both engineering and production. Wiley says that employees are adapting well and rising to the challenge. The company was able to engineer and produce its first finished product within eight to 10 weeks of signing the contract.
Partnering with a Community
Even if your company is currently considering consolidations or layoffs to cut costs and production capacity, local economic development resources may be available to soften the blow. State and local governments may require some sort of "proof" that the reduction is necessary to save the operation, such as a letter from the CEO or a financial analysis. If the case can be made that "but for" these incentives, all jobs will be lost, incentives may come into play.
When competing for an expansion at the General Motors Metal Fabrication Plant in Marion, Indiana, city officials voted to freeze the plant's property taxes for 20years at the 2009 rate. The community also offered substantial upfront cash to assist in expanding the plant's capabilities and capacity. Mayor Wayne Seybold noted that "while local government will have to adapt to a fixed income from the plant's property taxes, Marion can look forward to 20 years of job opportunities for our citizens."
Metals companies have weathered a difficult environment – and the only certainty is that more changes will come. By adapting new strategies and taking new risks, companies are continuing to find ways to diversify and prosper.
About the Author