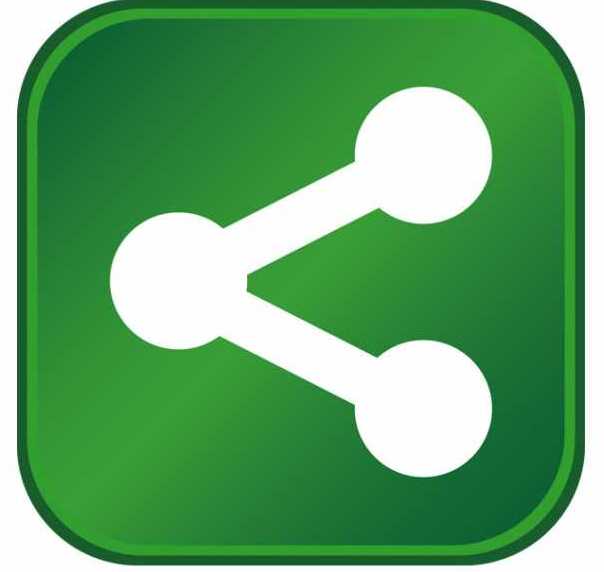 Gov. Bobby Jindal, Chancellor Jim Henderson of Bossier Parish Community College (BPCC) and Benteler Steel/Tube Project Director Patrick Guillaume dedicated the Center for Advanced Manufacturing and Engineering Technology at the BPCC campus. The $22 million, 65,000-square-foot training center emerged from a partnership between the State of Louisiana, Benteler and regional and local partners when Benteler announced it would create a $975 million seamless steel-tube manufacturing project two years ago at The Port of Caddo-Bossier in Shreveport, Louisiana.
The BPCC Center for Advanced Manufacturing and Engineering Technology initially will train workers for Benteler's project and then will support training efforts for other manufacturers in the Northwest Region of Louisiana. The Benteler project, which includes a seamless steel tube facility in its first phase and a steel mill with an electric arc furnace in its second phase, will create 675 new direct jobs with an average salary of $50,000 per year, plus benefits. A Louisiana State University economic impact analysis estimates an additional 1,540 new indirect jobs will be created, for a total of more than 2,200 new permanent jobs. In addition, the Benteler project is creating an estimated 1,000 construction jobs.
At BPCC, Benteler can accommodate more than 220 employees at one time in the technical training space. The facility also features 10 classrooms for lectures and presentations. In addition to providing a training hub for Benteler and other regional manufacturers, the facility will serve as key instructional and training space for the college's students. BPCC is one of the fastest-growing community colleges in the nation, with current enrollment of more than 8,600 students, making this year the sixth consecutive year of record enrollment for the college. BPCC's enrollment has grown by more than 86 percent since 2009.
Gov. Jindal said, "This cutting-edge new center represents just one example of the many projects we are attracting here in Louisiana that continue to move our economy forward. Benteler will serve the oil and gas industry and continue growing our economy for decades to come with this new 1.35 million-square-foot manufacturing complex. The most important aspect of this center will be the highly skilled Louisiana men and women who are going to be trained here at Bossier Parish Community College for quality jobs.
"The state committed $21 million to make this center a reality because we know how important it is to ensure we have a skilled workforce that is ready to fill the thousands of jobs being created by Louisiana's rapidly expanding employers. Not only will we be supporting the establishment of Benteler in the Shreveport-Bossier area, we will be helping other manufacturers throughout the Northwest Region train more workers. This facility shows that Louisiana is open for business and ready to help more people get the skills they need to have great careers right here at home."
For BPCC, the new training facility will serve students in the college's Division of Technology, Engineering and Mathematics while supporting certification programs targeting manufacturing. Examples include the college's new Advanced Manufacturing and Mechatronics program and C4M, or Certification for Manufacturing, both developed in collaboration with LED FastStart®, the nation's top-ranked state workforce development program. The $21 million state investment in the new center is in addition to more than $700 million committed by the Jindal Administration for higher education projects at campuses across the state since 2008.
"It's a new day in manufacturing," Henderson said. "Today's employers need employees with advanced skills. They need problem-solvers and trouble-shooters. They need employees who have savvy computer, programming and mechatronic skills. BPCC is excited to partner and work with LED FastStart and Benteler to meet our area industry needs."      
At the BPCC center, Benteler will train workers on a mock steel-tube rolling station that simulates production in the future facility in Shreveport. A computer lab, classrooms, and technical training space will be joined by forklifts, overhead cranes, programmable logic controllers and other equipment that will help prepare employees for manufacturing assignments. 
"This first-of-its-kind facility is a key reason we chose to locate in Shreveport," Guillaume said. "The training it provides will build a workforce that will sustain the Northwest Louisiana manufacturing industry for decades to come. Benteler has more than 100 years of experience developing sophisticated and highly specialized steel tube manufacturing processes. We look forward to sharing that knowledge and training an equally sophisticated workforce in Shreveport-Bossier City."
The first phase of Benteler Steel/Tube's project is 70 percent complete now, with the company scheduled to begin commercial production by the third quarter of 2015. Construction of the steel mill will follow later and be completed in 2020. The BPCC training center will support both phases of Benteler's project.
"This amazing new facility is a critical resource that greatly enhances our workforce development capability here in Bossier Parish," said President Doug Rimmer of the Bossier Parish Police Jury. "The commitment by BPCC, and indeed all our local and state stakeholders, to provide highly trained, job-ready workers, strongly undergirds all our economic development efforts and achievements. Congratulations to Chancellor Jim Henderson as we dedicate yet another enduring testament to his legacy of leadership and growth during his tenure here at BPCC."
The BPCC advanced manufacturing center is part of a competitive incentive package the State of Louisiana offered Benteler to win the project. The company selected Louisiana after a lengthy, competitive site selection process that includes 13 states and more than 100 sites. Providing a skilled local workforce was a key priority for the company.
"This new multipurpose training center is the product of our local and state governments working together to make an investment in the economic future of Bossier City and Northwest Louisiana," said Bossier City Mayor Lorenz Walker. "A lot of hard work went in to making this facility a reality, the result of which will help improve the quality of life for many people through gainful employment now and for years to come." 
The LSU economic analysis indicates a significant impact in Northwest Louisiana associated with the Benteler project for years to come. LSU estimates $2.7 billion in total new earnings and a cumulative economic impact of $16.2 billion will occur in the region over the next two decades, as a result of the Benteler project.
"On behalf of the GBEDF board, we are very proud to be a part of the team to locate and open this fine facility on the campus of BPCC and look forward to many years of building the next generation of workforce in north Louisiana," said President David Rockett of the Greater Bossier Economic Development Foundation.
About BPCC
Founded in 1967, Bossier Parish Community College – one of the fastest-growing community colleges in the nation – is a two-year community college located in Northwest Louisiana. Programs at BPCC are specifically designed to align with regional, high-demand employment sectors, such as nursing and allied health, oil and gas tech, construction management and engineering. Student enrollment has accelerated from 4,700 students in 2008 to more than 8,600 today. BPCC students may earn degrees from one of 25 associate degree programs and choose among numerous certificate programs that prepare them directly for the workforce. For more information, visit BPCC.edu.
About Benteler Steel/Tube
Benteler Steel/Tube is a business unit of the global Benteler Group, which is headquartered in Salzburg, Austria. Founded in 1876, the Benteler Group employs a total workforce of 30,000 employees at 170 locations in 38 countries. Benteler Steel/Tube, headquartered in Paderborn, Germany, specializes in manufacturing and processing of seamless hot-rolled steel tubes and seamless cold-drawn precision steel tubes. There are four Benteler Steel/Tube sales offices located in North America, including headquarters in Houston. Further information about the company may be found at Benteler.com. For more information about Benteler in Louisiana, visit BentelerJobsInLouisiana.com.