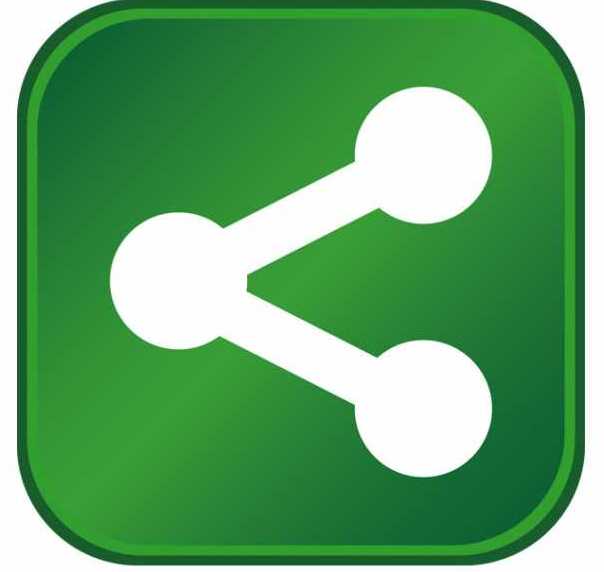 Whether a business is expanding, downsizing or a startup, locations that possess amenities, in abundance, often find their way onto site selectors' short list. Amenities are not confined to physical structures. Today's site selectors are equally concerned about the area's recreational facilities, climate and natural habitats. Quality primary, secondary and post-secondary schools systems also factor into amenities site selectors desire. Every corporate site selector has his or her vision of the ideal location and quality of life. To accommodate that need, TID has jumped in and rounded up a nice bounty of locations that may just offer the perfect blend of business and pleasure site selectors are seeking.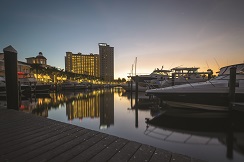 Cape Coral, Florida
The City of Cape Coral offers site selectors an ideal location for expanding their business. It's the 10th- largest city in Florida at about 170,000 residents and its diligent focus on growing the commercial and industrial sectors is paying dividends. This waterfront city boasts more than 400 miles of canals, many with access to the Gulf of Mexico. Because of Cape Coral's large geographical size — 122 square miles — and diverse demographics, it offers business owners seeking a sizable metropolitan area with a small-town atmosphere a choice locality with a large workforce. Cape Coral is home to all of the amenities that appeal to those seeking a tremendous quality of life for all of the company employees, at work and at play.
The City of Cape Coral Economic Development Office supports businesses' efforts by assisting in identifying potential sites and in navigating the necessary processes to open shop. The team connects business owners with local employment services for identifying trained employees, as well as access to vital employee training programs for specific fields. City staff assists with establishing or augmenting business networking and facilitate companies in identifying local suppliers.
When employees are off the clock, they can explore Cape Coral's expansive parks system and waterways, vibrant nightlife in the downtown entertainment district, South Cape, and join the community during the many festivals and special events that lend the city its small-town flavor. The City of Canals has a lot to offer — to business owners, their employees and their families.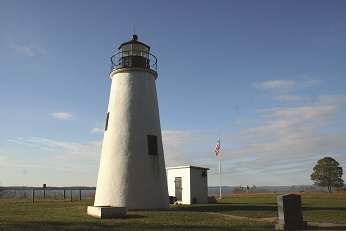 Cecil County, Maryland
Cecil County, Maryland's desirable Mid-Atlantic location on the I-95 corridor is one of the region's most sought-after locations for families and businesses alike. With over 220 miles of shoreline on the banks of the Chesapeake Bay and five rivers, Cecil County is a waterman's paradise. For land-lovers, Cecil offers hiking trails, natural resource areas, world-class equine events, award-winning, family-owned restaurants, four golf courses, a new regional park and an abundance of other recreational opportunities. Spread throughout the County, eight municipalities provide unique small-town charm, each with shops and eateries bound to steal your heart.
Cecil County is proximal to the Philadelphia, Wilmington and Baltimore metropolitan areas and is one of the few remaining jurisdictions with available land for commercial and industrial development along the East Coast from New York to Richmond. More than 1,800 businesses employing over 24,000 workers call Cecil home, including world-class companies such as W.L. Gore & Associates, Orbital ATK, Terumo Medical Corporation and IKEA. Nestled between two major R&D institutions, Aberdeen Proving Ground and University of Delaware, Cecil experiences a plethora of patent activity. It's no surprise Cecil is identified as one of the fastest-growing counties in Maryland.
If you desire to be a part of a business-friendly community with a growing economic landscape and outstanding quality of life, take a look at Cecil County, Maryland.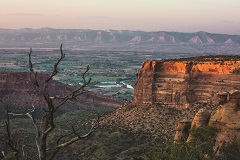 Grand Junction, Colorado
In Colorado's Grand Valley, ample natural resources feed the economy. A year-round mild climate provides a six-month growing season – making the region the state's top producer of fruit, tree nuts and berries. There are more than 20 wineries operating on 1,000 acres of vineyards and there is a growing crop of craft breweries, distilleries and organic food producers.
Alongside a comprehensive liberal arts program, the local higher education system grooms talent in agriculture science, sustainable agriculture and an award-winning culinary arts program. The Grand Junction Business Incubator Center supports food industry entrepreneurship with a 2,500 square-foot commercial kitchen.
The area is both a state-designated "Enterprise Zone" and "Jump-Start Zone," providing new businesses with multiple tax credit opportunities. Additionally, the Grand Junction Economic Partnership will work with any business interested in relocation or expansion to ensure it has access to sites, infrastructure, financial incentives and a labor pool that meets its unique needs. 
Alongside a pro-business environment, the Grand Valley consistently ranks among the country's top places for outdoor recreation and quality of life. With quick access to mountains, rivers, lakes and 10,000 miles of trails, local executives site Colorado's Grand Valley as a great place to live, work and play.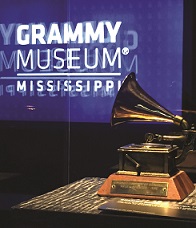 Mississippi
Southern landscapes woven with an unmatched cultural heritage is an accurate image of Mississippi. In Mississippi, nature is always on your doorstep and hospitality is its welcome mat. Lakes, waterways and woodlands work in harmony with one-of-a-kind golf courses and recreational parks. Mississippi's low cost of living also leaves your wallet at peace. The way of life in Mississippi is not only the embodiment of gracious Southern living, it's but also financially advantageous. 
This is the birthplace of  a great deal of America's music. Blues and country music began in Mississippi. So did Elvis and Jimmie Rodgers. The lush musical heritage of the state is why the only GRAMMY Museum outside of Los Angeles, California, is located in Mississippi. As the birthplace of renowned native fiction authors including John Grisham, William Faulkner, Eudora Welty, Willie Morris and Richard Wright and playwrights Tennessee Williams and Beth Henley, Mississippi is also an American literary soul.
Whether you need a place start a business, work in a top-notch industry or enjoy an active life after the work is done, Mississippi has an abundance to offer.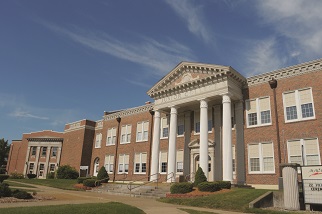 Moberly, Missouri
The MAEDC (Moberly Area Economic Development) region in Missouri is near the population center of the U.S. and is equidistant from St. Louis and Kansas City. The three-county MAEDC region is within a 60-minute drive time to 12 universities, colleges and community colleges,  providing area employers a distinct workforce advantage via quality post-secondary educational institutions, an area training consortium and numerous career and technical centers.
Just 30 minutes south of the MAEDC region is the University of Missouri, Columbia, which functions as a research institution and a hub for innovation. MU offers a medical college and veterinarian college as well as business and engineering colleges. Howard County is home to nationally recognized Central Methodist University which produces a broad range of talent from nursing majors to chemists and has trained the CEOs of many of the country's Fortune 500 companies.
The Moberly Area Community College offers numerous degree programs including a variety of career and technical training degree and certificate programs. The MAEDC region is also home to Central Christian College of the Bible which is consistently recognized as one of the most affordable private Christian colleges in the nation.
The region's secondary schools are also highly rated including many designated "Accredited with Distinction" by the state. The Moberly Area Technical Center provides vocational training in electronics, computers, welding, machine tooling and a variety of programs to prepare students with the skills to meet today's business demands.
The region offers access to a workforce of over 100,000 quality workers and has recently received the Certified Work Ready Community designation.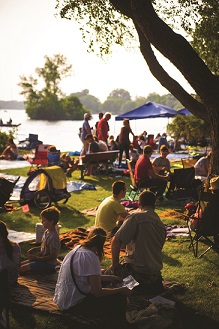 Portage County, Wisconsin
Portage County, Wisconsin's list of ingredients for success that businesses and employees are looking for is rather extensive.
The diversified economy of Portage County in central Wisconsin has provided the foundation for long-term entrepreneurial growth and employee stability for business of all sizes, including international business. For example, Skyward, an IT business originally grown out of its current chairman's basement, now serves school districts and municipalities across the country and internationally.
Plover, on the southern end of the population base, is home to vitality in new apartment buildings and single family homes as well as several new business facilities. There are plans for a residential/commercial building in downtown Stevens Point, along with a new hotel.  All of this is with a commute time you can count on two hands equals livability and vitality.
The University of Wisconsin-Stevens Point and Mid-State Technical College as well as a variety of public and private K-12 education institutions provide Portage County the resources to prepare employees for the demands of a global economy. The pool of employees is well-known for its work ethic and soft skills, a trademark of Wisconsin where the pride of rolling-up your sleeves to get the job done is simply a way of life.
The dollar also goes farther in the community. The amenities are big-city and the cost-of-living is small town. The arts, culture and creative economy continue to grow and enhance the quality of life.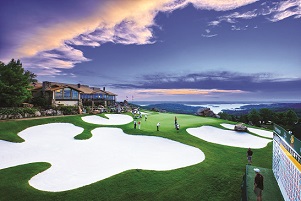 Branson, Missouri
While often referred to as the entertainment capital of the world or the home of world-class family-friendly attractions, amusement and water parks, many residents and visitors to the Branson, Missouri, area describe the breathtaking view of the scenic Ozark Mountains and share stories of outdoor adventures across a variety of hiking, zip-lining experiences or water sports activities on one of Southwest Missouri's three recreational lakes. The region has become a premier golf destination in the U.S. as the area is home to the PGA Tour Champion Legends of Golf, and most recently earned two of five top places in Golfweek's 2016 "America's Best Courses You Can Play" with Branson Hills ranking  No. 1 in Missouri and Buffalo Ridge Springs ranking No. 3.
It goes without saying that quality of life is second to none, especially considering the quality of the schools, its local healthcare provider — CoxHealth Branson — ranking No.1 in patient outcomes, access to seven major universities and colleges within a 45-minute commute, along with a vast number of sports and recreational activities for all ages.
New options for recreation, healthcare and lodging are on the horizon in Taney County for 2016, like the addition of the iconic 150-foot Navy Pier Ferris Wheel that has become a part of the Branson skyline. Other new investments include the opening of the LaQuinta Inn in Hollister that is anchored next to the soon-coming home improvement giant Menards and a new 32,000 square-foot Mercy Hospital clinic. This pro-business region also offers air service through Branson Airport (BKG) serving 100 nationwide destinations.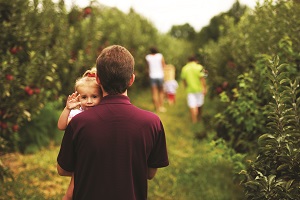 Adams County, Pennsylvania
Adams County, Pennsylvania, is nestled nicely at the Mason Dixon Line and the foothills of the Blue Ridge Mountains. Life is often described as sweet there. From the rolling hills dotted with fruit orchards, the battlefields where America gained its independence to the Appalachian Trail, the quality of life is desirable. With a population of 101,000 and visitors from all 50 states and all over the world, Adams County offers something for everyone. The Gettysburg National Military Park boasts 6,000 acres of battlefields with 1,300 monuments for the history buffs. The Gettysburg Wine and Fruit Trail offers sweet treats and gorgeous views of the countryside. Its farm-to-table dining experiences are like no other. The backbone of the economy consists of agriculture and tourism. It isn't hard to see when you visit Adams County that they take pride in their roots. There exists a strong work ethic in the region. You can reach one-third of the nation's population within a day's drive of Adams County. The location is ideal for those looking to live where there is open space and serene vistas, but needs to easily commute to Washington, D.C., Baltimore, Philadelphia and Harrisburg.

Haywood County, North Carolina
Home to 546 scenic square miles of mountain vistas, fertile river valleys and rolling foothills, Haywood is located in the western part of North Carolina within a day's drive of 50 percent of the U.S. population. Fourteen peaks in the Great Smoky Mountains soar to elevations of at least 6,000 feet, more than any east of the Mississippi River.
With a population of 60,000, Haywood is the third-largest county in western North Carolina. Nestled in the Blue Ridge and Great Smoky Mountains, Haywood County is home to a growing economy, unmatched business climate and exceptionally high quality of life making it an ideal location to live, work and play. 
Businesses enjoy a wide variety of recreation, arts, music, shopping, dining and climate so there is something for everyone, every minute and every day. It is the only county in North Carolina that all water flows out while none flows in.
The most famous natural attraction in the area is the Great Smoky Mountains National Park; the most visited National Park in the U.S. Its many main streets and downtown areas offer unique local shopping experiences.
Businesses are drawn to Haywood County because the area offers favorable market conditions for sustained growth, from a skilled workforce and diverse facilities to exceptionally high quality of life. As such, Haywood has remained a primary destination for a wide range of industries including manufacturing, agriculture, healthcare and entrepreneurship.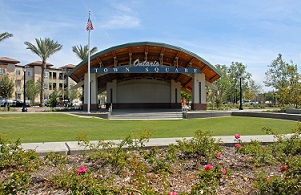 Ontario, California
The City of Ontario, located in Southern California, is building a "Complete Community" with urban lifestyle districts that create sustainable places to live, work and play. Just 35 miles east of downtown Los Angeles, the City of Ontario is ideally situated as Southern California's gateway.
With approximately 170,000 residents, Ontario is San Bernardino County's fourth-largest city – and growing. Ontario's population is set to double in the next 20 years, and local leaders have their sights set firmly on the future. City officials are in the process of adding nearly 50,000 housing units to Ontario and creating one of the first "gigabit" communities in Southern California.
As the City continues to grow, Ontario continues to provide services to support businesses. This is why over 10,000 businesses within the retail, technology, manufacturing and distribution sectors choose Ontario as their base of operations.
Complementing its business and residential core, Ontario dazzles with its amenities such as the Ontario Convention Center, Citizens Business Bank Arena, Ontario Mills Mall and the Ontario International Airport.
Whether you're just starting your company, looking to relocate or planning to expand, or even find a new home, Ontario officials know how to complement both the business and residential community to create a balanced lifestyle.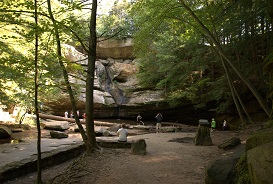 Appalachian Partnership, Ohio
Adventurous Americans with entrepreneurial spirits built the first settlement outside the 13 original colonies in Marietta, Ohio, in 1788. The economy they began created today's strength in forestry, manufacturing and energy production; the Appalachian Partnership for Economic Growth (APEG) is building on these strengths.
The forests, hills and rivers that attracted the first settlers, now draw visitors who enjoy biking, hiking, fishing, hunting or simply seek an escape to the calm of the woods. The quarter-million acres of the Wayne National Forest and the 2300-acre Hocking Hills State Park are two favorites.
Forest and wood products contribute more than $22 billion a year to state including hand-crafted hardwood furniture. Visitors flock to Amish Country to purchase fine furniture, locally made cheese, wine and other Ohio-made products.
The deep connections to family and community mean today's Appalachian, Ohio, parents are raising their children with extended families just down the road. Their longtime commitment creates an enviable workforce; one-in-seven adults works in manufacturing. 
Small cities like Zanesville, Marietta and Athens (home to Ohio University) are only a few among the cities and towns of southeastern Ohio offering a return to a manageably paced quality of life along with heritage, culture, colleges and universities, recreation and natural beauty. 
About the Author