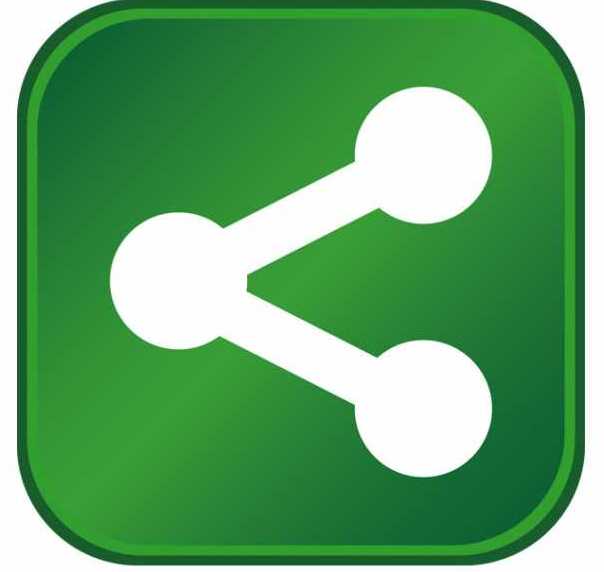 Governor Steve Beshear announced eBay Enterprise, an eBay Inc. company, plans to expand operations in Louisville, creating more than 150 new, full-time jobs and investing up to $45 million in the Commonwealth.
The expansion includes construction that would join two newly purchased buildings together for a total of 270,000 square-feet on 17 recently acquired acres near the existing facility on Trade Port Drive in Louisville.
"eBay Enterprise and eBay Inc. are names that companies and people trust for commerce and online shopping, which continue to grow and evolve every day," said Gov. Beshear. "This is a remarkable investment in the Commonwealth, with eBay Enterprise spending $45 million here to grow its footprint in Kentucky, but even more important are the more than 150 jobs the company is adding to its already large presence in Louisville."
Founded in 1995, eBay Inc. has grown to become the world's largest online marketplace, acquiring eBay Enterprise in 2011. The Louisville operation specializes in creating, developing and running online shopping sites for brands and retailers, including brick and mortar businesses. With more than 500 current employees in Louisville, eBay Enterprise is expanding to meet rising customer demand.
To encourage the investment and job growth in Louisville, the Kentucky Economic Development Finance Authority preliminarily approved the company for tax incentives up to $1.5 million through the Kentucky Business Investment program. The performance-based incentive allows a company to keep a portion of its investment over the term of the agreement through corporate income tax credits and wage assessments by meeting job and investment targets. 
"We have always considered the Louisville community a critical strategic partner for our success. This is where we opened our first fulfillment center in 2000," said Tobias Hartmann, head of eBay Enterprise's omnichannel operations. "Our ability to expand is possible because of its dedication to foster employment growth, and the talented workforce within Louisville has allowed us to grow the business while delivering a leading consumer experience for our clients."
"I am very pleased that eBay Enterprise has made this additional investment in Louisville and created even more new jobs," said Sen. Perry Clark, of Louisville. "This speaks highly of our workforce. Our area will continue to reap the rewards of economic growth and additional job opportunities that come with the investment."
"Louisville's reputation in the technology industry has grown substantially over the last dozen years, and companies like eBay Enterprise are a key reason why," said Rep. Joni Jenkins, of Shively. "I'm extremely happy that it is making such a sizeable investment, which is another high-water mark for our community. I want to thank our local and state officials for their work in helping to make this a reality."
"eBay Enterprise represents the kind of investment and expansion in our logistics and distribution sector that is so critical to our local economy," said Louisville Mayor Greg Fischer. "We are not only contributing to our economic base, but we are also contributing significantly to our quality of life by helping to develop the kind of online personal services that people want and need for the long term."
"Greater Louisville Inc. is delighted to be part of this exciting team that worked diligently and creatively to meet the needs of one of our important distribution companies, eBay Enterprise," said Greater Louisville Inc. president and CEO Craig Richard. "We understand fully the value that this forward thinking company brings to our community, and we are so pleased to be able to engage our extraordinary talent pool with the availability of more than 150 new jobs at eBay Enterprise's facility."
About eBay Enterprise
eBay Enterprise is a leading provider of commerce technologies, omnichannel operations and marketing solutions. The company's comprehensive and modular solution suite enables the world's premier brands and retailers to deliver connected consumer experiences across all touch points of the entire purchase lifecycle by engaging potential customers, converting browsers into buyers and delivering products with speed and quality. eBay Enterprise's omnichannel solutions and expert strategies help its clients grow faster than the industry and win with today's digitally connected consumer. eBay Enterprise is headquartered in King of Prussia, Pa. and has major service offices in  Barcelona, Spain, London, Los Angeles and New York. eBay Enterprise is an eBay Inc. (Nasdaq: EBAY) company. For more information on eBay Enterprise, visit www.ebayenterprise.com.
Information on Kentucky's economic development efforts and programs is available at www.ThinkKentucky.com. Fans of the Cabinet for Economic Development can also join the discussion on Facebook or follow on Twitter. Watch the Cabinet's "This is My Kentucky" video on YouTube.
A detailed community profile for Louisville (Jefferson County) can be viewed here.