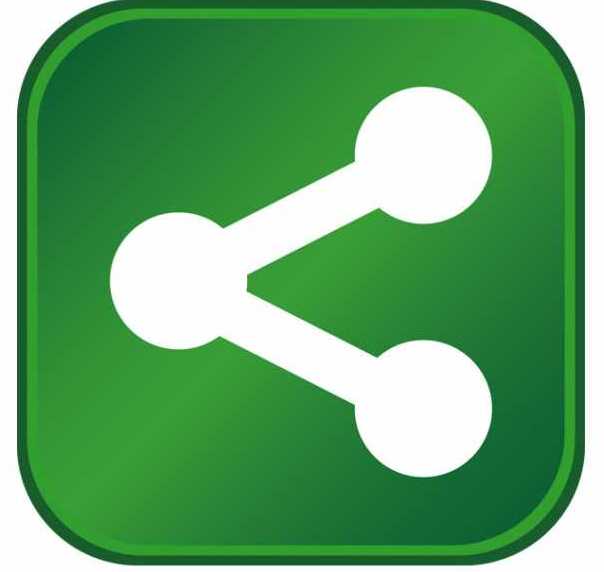 National women's fashion retailer and clothing maker Pink Lily Boutique will expand its Warren County operation by 56 people over five years and invest more than $2 million in a permanent home for both office and manufacturing functions, Gov. Matt Bevin announced.
"Pink Lily embodies many of the qualities that make Kentucky a special place to live, work and do business," Gov. Bevin said. "They are true entrepreneurs, turning an innovative idea, determination and hard work into a thriving company with dozens of employees. It is also wonderful to see an e-commerce venture, especially one in the garment manufacturing industry, flourishing in the commonwealth. Pink Lily and Southcentral Kentucky are a great fit, and we look forward to many years of continued growth and success."
The company will expand its Bowling Green facility on Mitch McConnell Way to 50,000 square feet, which will house Pink Lily's headquarters, as well as management, marketing, finance, manufacturing, warehousing and distribution. In addition to increasing the size of the front office staff, the expansion makes it possible to keep up with high demand by stocking additional inventory and to scale up Pink Lily's monogramming and embroidery services. Already employing 45 people and bringing in more than $15 million in annual revenue, the company is preparing for continued, significant growth. 
"We are happy we can continue to build our company here in Bowling Green," said Pink Lily president Chris Gerbig. "We have seen a lot of growth in a short period of time and we only anticipate that continuing. When we were planning our expansion and thinking about the future, we considered other locations, including Nashville. But we loved this place, the people here and what it offered as a community."
Started in 2014 by husband and wife Chris and Tori Gerbig, the company rapidly transformed from Tori's social media hobby into a successful online business for two people with already thriving corporate careers. A Facebook group where Tori shared her fashion tips and sold accessories quickly gained 10,000 followers, a number that grew to over a million with the launch of PinkLily.com. Within a year, the Gerbig's were able to devote themselves full time to a company fast developing an international clientele.
The company's first-year sales doubled month over month, with annual revenues reaching $4.1 million. By the end of year two, PinkLily.com's revenue grew by 300 percent. The company will soon pass $50 million in total sales revenue and projects $100 million in sales by the end of 2020. Their fulfillment center in Bowling Green ships over 1,000 products daily and has shipped over 1.5 million products since 2014. The website receives an average of 25,000 visits per day. The first brick-and-mortar store opened on Scottsville Road in Bowling Green in 2017. The Gerbigs are currently working with clothing manufacturers to add a Pink Lily branded line. 
Rep. Jim DeCesare, of Bowling Green, expressed gratitude to those involved in making the project a reality.
"Pink Lily Boutique is bringing almost 60 jobs to Bowling Green and a substantial investment, both of which are huge developments for Bowling Green," Rep. DeCesare said. "Congratulations to everybody involved in securing this new growth."
Sen. Mike Wilson, of Bowling Green, said the investment highlights the efforts of state and local economic development officials.
"On behalf of the citizens of Bowling Green, south central Kentucky, and the 32nd State Senatorial District, we welcome Pink Lily Boutique to our community," Sen. Wilson said. "Two-million dollars' worth of investments and the creation of more than 56 jobs demonstrates state and local officials' commitment to economic development, job creation and the attractiveness of this area to companies with an influence both regionally and nationally."
Bowling Green Mayor Bruce Wilkerson said the company's continued expansion was another positive sign for a thriving local economy.  
"Pink Lily's growth and success is impressive, to say the least," said Mayor Wilkerson. "In just a few short years, they have grown to be a nationally-recognized success. We are glad Pink Lily has been a part of Bowling Green's unprecedented growth in recent years and will remain an important part of the community for many years to come."
Warren County Judge-Executive Mike Buchanon said the company's success was indicative of the Gerbig's savvy and positive business climate in the county. 
"Pink Lily has done a great job of capitalizing on opportunities to grow their state-of-the-art facility over the last four years," Judge-Executive Buchanon said. "Making Warren County home for not only their distribution and warehousing operations, but to their first brick-and-mortar store speaks volumes about doing business in our community and we are honored to continue to be their home as they grow across the globe." 
To encourage investment and job growth in the region, the Kentucky Economic Development Finance Authority (KEDFA) in February 2018 preliminarily approved Pink Lily for tax incentives up to $650,000 through the Kentucky Business Investment program and up to $45,000 in tax incentives through the Kentucky Enterprise Initiative Act. It is anticipated the company's incentive agreement will be modified at the time of final approval to reflect the additional investment and job growth.
In addition, Pink Lily can receive resources from the Kentucky Skills Network. Through the Kentucky Skills Network, companies can receive no-cost recruitment and job placement services, reduced-cost customized training and job training incentives. In fiscal 2017, the Kentucky Skills Network provided training for more than 120,000 Kentuckians and 5,700 companies from a variety of industry sectors.
For more information on Pink Lily, visit www.pinklily.com.
A detailed community profile for Bowling Green and Warren County can be viewed at http://bit.ly/WarrenCoKY.
Information on Kentucky's economic development efforts and programs is available at ThinkKentucky.com. Fans of the Cabinet for Economic Development can also join the discussion on Facebook or follow on Twitter. Watch the Cabinet's "This is My Kentucky" video on YouTube.