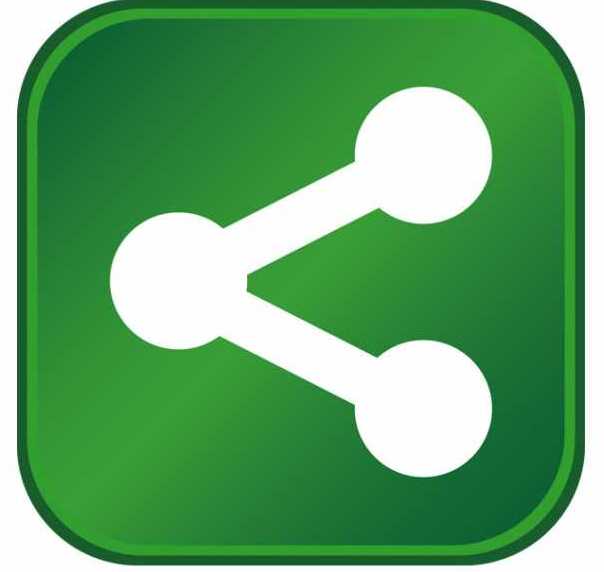 Governor Steve Beshear announced ShopHQ plans to double the size of its operations in Warren County.
ShopHQ, a multichannel electronic retailer, will add warehouse and distribution space and expand its call center. The $25 million investment is expected to create up to 150 full-time jobs.
"I'm thrilled to celebrate ShopHQ's expansion and the creation of these new jobs," said Gov. Beshear. "Through our top-notch workforce and centralized location, ShopHQ has found great success in Bowling Green. I want to thank the company for its investment, and I look forward to its impact on Kentucky families."
ShopHQ will begin construction immediately to expand its 260,000-square-foot facility on Nashville Road to nearly 600,000 square feet. The company also plans to install a new warehouse management system to improve the ordering and shipping process. The expansion and upgrades are expected to be complete in 2015.
"We originally chose to establish our distribution and call center in Bowling Green because of its ideal location for logistics and the low cost of business that the region provides," said ShopHQ CEO Keith Stewart. "But what has proved to be more valuable to ShopHQ and our success here is the support we receive from the community and leaders. We are happy to call south central Kentucky home and look forward to continuing to grow and expand here."
Founded in 1990 as ValueVision Media Inc., ShopHQ is a shopping headquarters for jewelry, watches, beauty, fashion, home décor and consumer electronics. The company provides customers an interactive shopping experience by offering products through live television, Internet, social media and mobile applications. ShopHQ's TV programming reaches more than 86 million homes in the United States.
The Bowling Green facility opened in 1997 and currently employs 280 full-time workers. ShopHQ chose Kentucky over Tennessee and Ohio for the expansion project.
To encourage the investment and job growth in Warren County, the Kentucky Economic Development Finance Authority preliminarily approved the company for tax incentives up to $480,000 through Kentucky Enterprise Initiative Act (KEIA). KEIA allows approved companies to recoup Kentucky sales and use tax on construction costs, building fixtures, equipment used in research and development and electronic processing equipment. ShopHQ also received local incentives.
"A company that chooses to double the size of an existing facility is, in my opinion, paying a great compliment to the community and its people," said Sen. Mike Wilson, of Bowling Green. "I appreciate the investment ShopHQ continues to make in our community, and I look forward to having them in Bowling Green for years to come."
"Once again our economy gets another boost thanks to Shop HQ's decision to expand in our backyard and create more jobs in the community," said Rep. Jim DeCesare, of Bowling Green. "Their decision to increase operations here instead of outside our region is a testament to the outstanding business climate that many of us seek to create for Bowling Green and Warren County."
"I want to thank ShopHQ for moving in this direction and investing even more in our community," said Rep. Jody Richards, of Bowling Green. "This is another round of good news for our local economy and further proof that more and more companies are recognizing all that we have to offer.  I want thank ShopHQ's leaders for taking this step, and I appreciate the role our local and state economic development officials played in making today's announcement possible."
"Our existing industries are the foundation for economic growth in Bowling Green," said Bowling Green Mayor Bruce Wilkerson. "It's because of their investment and success that we continue to see a boost in our economy despite the downward trends that many cities are facing. ShopHQ has played a huge role in our success in past years and we look forward to many more with them."
"South central Kentucky has a multitude of benefits to offer businesses looking to succeed," said Warren County Judge-Executive Michael Buchanon. "ShopHQ is a perfect illustration of how a company has taken our strategic location, low cost of business and qualified workforce and turned it into a successful business plan. But even more important, they are a shining example of a company investing in their region and helping the community around them flourish. We congratulate the company on their expansion and thank them for their support."
For more information on ShopHQ visit www.shophq.com
Warren County also has been certified by the Kentucky Workforce Investment Board as a Work Ready Community. The certification is an assurance to business and industry that the community is committed to providing the highly skilled workforce required in today's competitive global economy.
About the Bowling Green Area Chamber of Commerce:
Incorporated in 1935, the Bowling Green Area Chamber of Commerce is a 5-Star Accredited Chamber by the U.S. Chamber of Commerce and was named the 2009 Chamber of the Year by the American Chamber of Commerce Executives. As the fourth largest chamber in Kentucky, the Chamber serves as a premier business advocate for its more than 1,100 partners and is the driving force for economic development in South Central Kentucky. Its primary goals are to promote growth and success in the business community, reaching its small business partners and those in large industries alike. With leadership programs, governmental relations projects, educational initiatives and involvement opportunities, the Chamber aims to support the community and its neighbors in order to enhance the business climate and continue to grow the region.
A detailed community profile for Bowling Green (Warren County) can be viewed here.