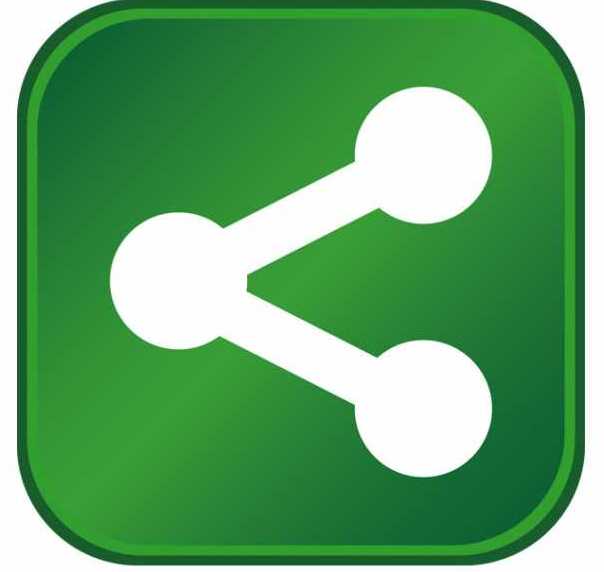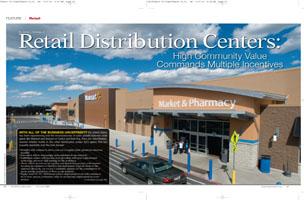 With all of the business uncertainty the United States has been experiencing and the inconsistencies of sales growth between retail giants like Walmart and Amazon or Costco and Best Buy, there are, nevertheless, several reliable truths in the retail distribution center (DC) space that are arguably bankable over the next decade:
• Retailers will continue to drive costs out of supply chain operations wherever possible.
• Innovation will be increasingly more important in site selection.
• Fulfillment centers will become more prevalent with more sophisticated technology and more skill training for the workforce.
• There will be an increase in logistics and distribution projects with retailers focusing on expansion of facilities and deployment of goods closer to the customer driven by our society's insatiable appetite for the consumption of goods and the availability of those goods instantly.
• Higher retail DC/FC (fulfillment center) employment levels will continue to be of more serious community value in our national employment recovery process.
The bottom line takeaway of this article is that last bullet. Retail distribution centers and fulfillment centers with large employee headcount are now more valuable, and will continue to be more valuable than perhaps ever before as communities work their way back to a much more robust employment landscape. These large-employment retail facilities will be positioned by communities as highly valuable and embellished with more incentives support, particularly if the retailer's site selector team is willing to undertake a more proactive sales role in dealing with the community.
In the United States, logistics is a $250 billion industry and accounts for just under nine percent of total U.S. GDP. It is continuing to grow facilities in direct fulfillment, third-party logistics and the emerging trend of four-party logistics (4Pls). In this emerging trend, retail logisticians provide management of an entire process including transportation, customer relations, billing and human resources. The distinction between distribution and production has become increasingly blurred with the litany of customer services all integrated under one distribution center roof.
At the international level, the value of U.S. imports and exports has more than doubled since 1989 to now exceed $3 trillion. Studies indicate that 95 percent of U.S. CEOs believe they should have some form of logistic strategy and nearly 50 percent of them incorporate supply chain planning into their overall business strategies. Looking back, seemingly so recently, Walmart changed the competitive landscape in retail beginning in the 1980s with the opening of its Supercenters across America. Between 1990 and 2000, Walmart opened seven new Supercenters every month and by the end of 2000 had 880 open for business. By 2002, Walmart had become the world's largest retailer with annual sales of $280 billion, which has now grown to $447 billion. Walmart moves 85 percent of the its cost of goods through its own network of 147 retail distribution centers across the U.S., well above its competitors that are closer to 50 percent.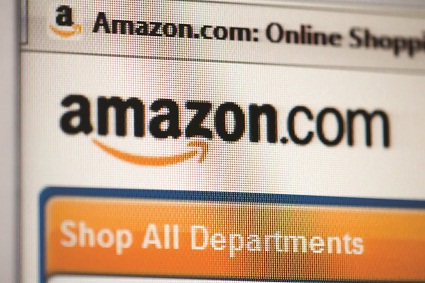 Some believe Amazon is today's Walmart. Although Walmart is still number one in retail brand value, Amazon is ninth. The competition for Amazon's distribution centers is intense and mounting, as Amazon grows in expansions and new sites. In Chattanooga's Enterprise Industrial Park, Amazon has announced plans to expand its distribution center from current floor space of 17 football fields to 28 football fields. At the same time, it is adding distribution centers in 10 states with two in Tennessee and two in Virginia. In Tennessee, alone, this represents more than 3,300 jobs and more than $270 million in capital investment.
Retail distribution centers today mean larger facilities of 400,000 to 1,000,000 or more square feet, higher ceilings at 35 to 40 feet, larger footprints of 60 to 100 acres, and more expensive and innovative internal technology with advanced RFID (radio frequency identification) labels, high-speed conveyors, larger scanners and computerized databases.
What this means for communities are larger employment centers of 400 to 1,000 or more jobs, and steady pay at decent wages with excellent benefits, which fulfills a significant community need. However, these strategic employment opportunities and objectives of communities still need to meet the location quotients required by the retail industry building and occupying these distribution and fulfillment centers. Labor costs and labor availability along with highway accessibility, transportation spending and road congestion remain the primary location drivers in the overall site selection analysis.
There is an opportunistic intersection between labor cost and availability (foremost in the retailer's analysis), and job creation (at the more conservative wage levels, which is within the responsibility of community economic development leadership). This relationship makes retail distribution centers more valuable to a community's well being and more important in relation to offering tax and other incentives to win those project locations. If one believes the data point of some commentators that 3.5 billion to 4 billion square feet of new logistic space will be built by 2020, this slice of business recruitment and job creation for communities becomes extremely enticing.
If this value proposition for DCs seems logical, it is often not the case in practice. Local and state economic development offices do not routinely promote this legitimate job-creation value proposition. Unfortunately, many of these economic development offices use lower wages as the reason for justifying low incentives. This normally makes good sense. However, in these economic times, critical mass is significantly valuable. Therefore, it is the retailer's site selection team that needs to be positioned to proactively make this case and, in some instances, creatively help economic development government professionals whose guidelines do not allow for this value to be realized in the form of competitive incentives. Sometimes, for example, it may be the retailer's site selection team that causes new legislation to generate an added incentive. The message here is site selectors have an important role as sellers and not just buyers.
With this higher value of DCs in mind, the line-up of incentives that should be in play for retail distributions centers includes the following:
• Tax credits: These are normally negotiable as to amount and number of years available based on statute. They are awarded as a credit against the corporation's state income tax with dollars that are produced from the payroll withholding taxes of the company's employees, which are either not paid in the first place by the company or refunded to the company the following year after the income tax withholdings have been paid. Because DC payroll is generally not significant on a relative basis per employee, the leverage for the company comes in volume of jobs. However, what really curtails this benefit is that in most jurisdictions these credits are not refundable. In other words, if the company does not have the tax liability to offset, these benefits expire, usually at the end of the negotiated term, e.g., 10 years, and go unused, meaning they become worthless.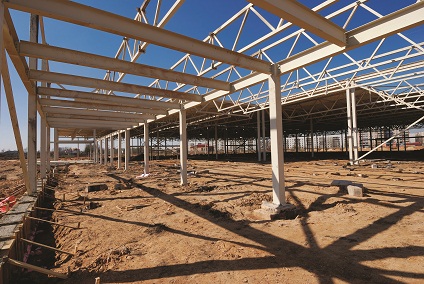 • Loans: At a state level and sometimes within a local jurisdiction, forgivable loans can be provided to be used for the purchase of machinery and equipment as well as construction materials or tenant improvements. They are tied to both capital investment levels as well as job creation numbers. As those thresholds are met, the loan is forgiven in equal annual amounts, perhaps over a 10- to 15-year period.
• Tax Increment Financing (TIF): This is probably the hottest incentive financing tool going these days. It can be extremely beneficial to offset capital needs whether for new construction or improvements, and is almost always related to areas of public access such as parking areas or garages, unless it is a private TIF. However, in many jurisdictions TIFs are not available for retail distribution centers since TIFs are normally confined to urban areas.
• Real Estate Property Tax Abatement and Personal Property Tax Abatement: Again, in exchange for job creation and capital investment at agreed levels, these taxes can be reduced and sometimes 100 percent abated for an agreed period of time, in some jurisdictions 30 years. If the distribution center is leased, the real estate property tax abatement structure can still be accomplished with careful structuring, transfer of title to the local government entity and a cooperative landlord. This type of abatement program can be tremendously valuable, but it is also a program that may not be offered by the local government jurisdiction. It requires technical proficiency with good local knowledge and will also require a payment in lieu of taxes agreement to at least the local school system.
• Sales Tax Abatement: This opportunity varies by jurisdiction, in some cases requiring title in the property to be held by a government entity such as a port authority or purchases of the materials to be made by a government entity or a specific statute directly exempting the company from sales tax exposure such as is the case in West Virginia.
• Energy: This is a negotiable issue that is very frequently overlooked. Most jurisdictions will be responsive to assistance with power supply costs and/or infrastructure costs. Sometimes where negotiation through the utility company and its public service commission is not possible, the state economic development office can be creative and, for example, provide a direct subsidy toward energy costs. The important point is to keep energy on the incentives checklist.
• Construction Cost: For retailers building their own facilities, particularly if the retailer utilizes local construction trades and vendors as opposed to perhaps its own national build-to-suit contractor, there can be some significant negotiated cost savings. For example, we have had the experience in negotiating an incentive package for a $100M construction project of a DC where the local union agreed to waive prevailing wage, a cost savings worth 20 percent of the labor portion of the project. Considering there was no NPV (net present value) discount impacting that number in the overall analysis, it remained very impactful.
• Workforce Training: Training assistance is common across the board with some jurisdictions very aggressive in supporting a company with both initial training and follow-on training in future years. The design of these training programs between the local training resource, perhaps a community college, and the retail company can provide a tremendous benefit for the community long-term. This is where the community can start to develop a deep, long-term partnership with the retailer, its new neighbor.
This relationship between a company and a workforce training program opens another big window of opportunity for the retailer to be given the responsibility to take on its proper role as a major employer and corporate citizen in that market. This relationship can be worth a significant amount of community value both in terms of personal executive leadership as well as financial investment into a variety of community initiatives.
The relationship between retail distribution centers and communities can be extremely beneficial for all concerned. These properties that have become both capital intensive and labor intensive are becoming more and more a valuable piece of local economies. Laying this groundwork and assuring this mutual success starts with an attitude of service, salesmanship, integrity and trust generated by the retailer's site selector from the time he or she makes first contact as a new business prospect with the community.
With the opportunities of retail distribution center benefits to communities increasing in quantity and quality post recession, there is likewise increased opportunity for economic developers and local governments, in particular, to realize meaningful job creation benefits serving as a very appropriate balance to the universal growth strategy of high-tech, high-wage job creation grounded in entrepreneurship development, incubators and business accelerators. In many communities, it is up to the site selector to sell this value proposition and to turn it into an optimal incentives package. It is through this work and this positioning that everybody wins.
 
About the Author